Should I Hire a Painter or Do it Myself?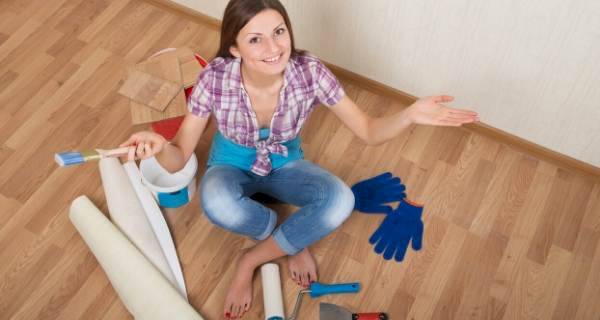 Choosing to paint and decorate your home is one of the more rewarding and easier DIY tasks that you can carry out. Which is why we included it in our Learning a new skill post, because if you have time it is something you can do yourself. But are you able to get the finish you want, and do you have the right tools? Should you hire a painter to do the job for you?
Many people choose to paint or decorate their home on their own and this is normally because of having a limited budget. The extra expense of hiring a painter to do the job for you means they can do the hard work for you and will give you a more professional feel and finish to your home for years to come.
Painting or Decorating Yourself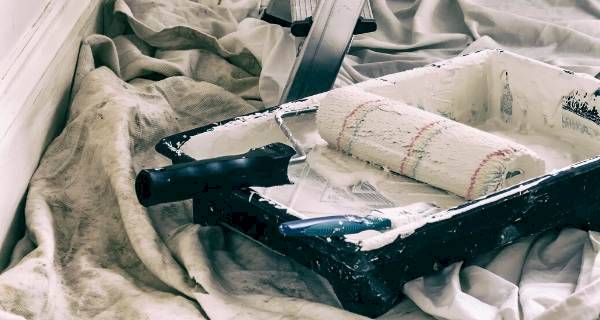 Bank Holiday weekends are a popular time to start a DIY decoration project, but by the time you have cleared the room, prepared all the surfaces for decorating and you get started, it's time to go back to work and you've not had the 'relaxing decorating experience' you thought you were going to have and you end up trying to get the job finished when you get home from work or the following several weekends. Is this what you really want to do?
Take the time off you deserve and hire a professional painter and decorator and get the job right and in a fraction of the time it would take you. This way you can spend your time relaxing enjoying the time off that you deserve.
Cost of Hiring a Painter & Decorator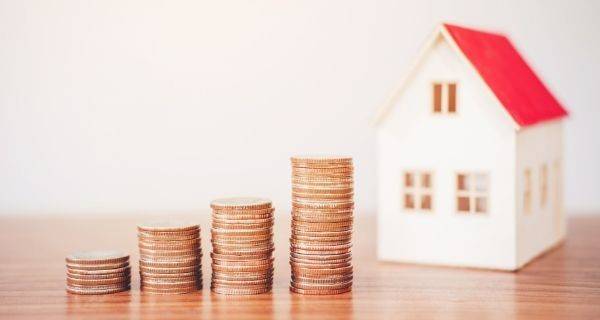 The costs to hire a painter and decorator will depend on the size of the room, paint and materials you want them to use and also where you are located in the country.
We go into more depth on each of these on our cost guides, but as a guide the costs of hiring a painter and decorator is as follows:
| Task | Cost |
| --- | --- |
| Painting a House Exterior | £750 |
| Painting a Bedroom | £250 |
| Removing and Hanging Wallpaper | £550 |
| Hanging Bedroom Wallpaper | £300 |
| Plaster a ceiling | £300 |
| Source: MyJobQuote.co.uk cost guides | |
Costs will vary depending on location, room size and material costs. To get an accurate price, get a quote from local decorators with MyJobQuote.
Tools for Decorating
If you choose to D.I.Y. you will need to spend time going to your local hardware store and pick up all the supplies you have, as you probably have an old paintbrush in the garage, but if you've left them soaking, they will only be fit for the bin, so off to the hardware store you go to pick up the following:
Tools for painting and decorating:
Masking tape
Paint brushes (various sizes)
Paint rollers
Extension pole
Ladder
Wallpaper scrapers or steamer
Heat Gun
Polly filler
Sugar Soap
Sandpaper
Dust sheet
Wallpaper
Paint
This list is not extensive and will depend on how professional you want your D.I.Y. attempt at painting and decorating to look. It's much easier to hire a professional to come in and do the job for you.
How Long to Decorate a Room?
The average room in a house will take a professional between 3-5 days to decorate. This timeframe is based on you clearing the space for the painter to come in and start work immediately, so they can maximise the time spent on decorating the room.
Clearing Your Room for Decoration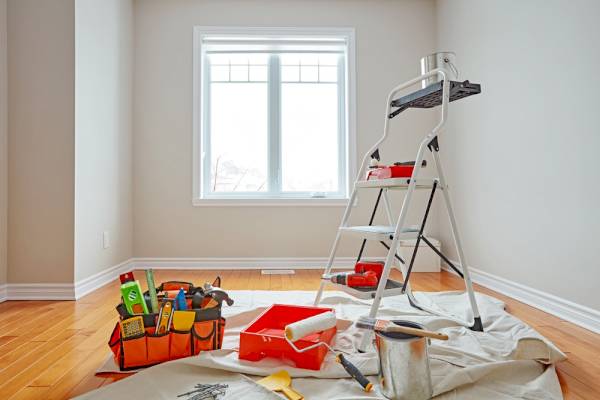 If you hire a professional painter, you will not want to be adding costs for them to clear the room for you, as this is not what they are there to do. Turning up to a job and not having a cleared room is the #1 way you can annoy your tradesperson and that's not good from either side.
If you need help clearing your room before your tradesperson arrives, you can contact local handyman or local removal company to clear the room for you. A removal company will also often have the option to put your possessions in to temporary storage if required.
Putting the items from your room in storage is recommended for larger scale decoration projects, as your possessions will be less likely to be damaged and will give your tradesperson the space to get the job done quicker.
How to Decide if You Should Hire a Painter
When deciding if you should hire a professional to do the job or if you should have a go yourself, ask these questions:
How much time to do you have to decorate?
Do you have the tools to do the job right?
What is your budget for decorating?
How much will buying the tools yourself cost?
Do you have the skills to do a good job?
Contact a local painter today and get the job done right
Last updated by MyJobQuote on 1st June 2020.