Home Storage Ideas To Help Declutter
Do you want to feel less cluttered at home? One of the best ways you can feel more organised and less cluttered at home is to have good home storage ideas or good storage solutions around the home. Keeping all your items within easy reach and organised into easy to access spaces.
Good storage solutions work all around the home, from the kitchen, home office or even the garden shed, here are some home storage ideas that will help you feel more organised and clutter free at home.
Storage Ideas for Small Spaces
Small spaces in our home can often be forgotten when it comes to storage, but these are one of the most valuable spaces to organise, as they can offer a pleasing amount of space with the right storage solution.
Add Wheels
The reason small storage areas are not used is because they are hard to get to the back and access what is stored in there. Adding wheels to your storage box or rack will allow you to pull out the shelving and easily access the items from inside this area.
This works for storage areas around the home, so think about small spaces you could add a storage solution with wheels.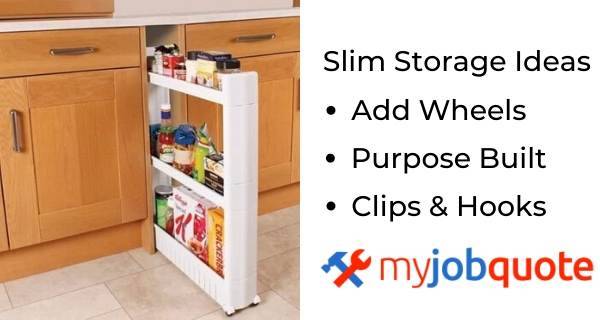 Purpose Build
Spaces under the stairs or an awkward to reach space can be hard to find the right box or shelving. This is where building purpose built storage solutions will help, fitting the space exactly will mean being able to use more of the storage area and being able to easily access your items stored in there.
Clips and Hooks for Storage
For narrow and small storage areas, you could simply add in a few hooks or clips to attach and hang items from the wall. Using clips and hooks in a storage area will also help keep things more organised and help keep the area clutter free.
It can be tempting to buy an off the shelf or shop bought storage solution for these spaces, but the best option is to build something that's just right. Post a Job & Contact a local carpenter to receive up to three free quotes.
<br/><br/>
Hallway Or Entrance Hall Storage Solutions
Are you forever tripping over things in your hallway when you come home? It's time you tackled this problem area and find a storage solutions for your entrance. Keeping your hallway clear and free of clutter will help you feel relaxed and glad to be home after a hard day's work.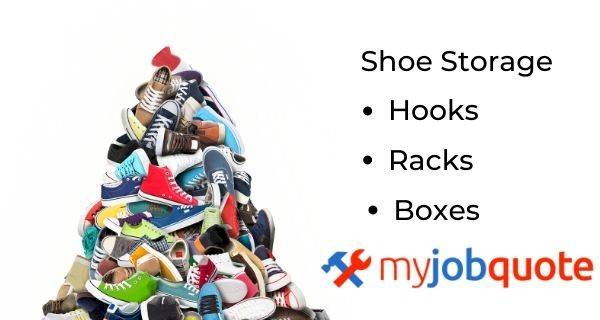 Shoe and Coat Rack
Instead of a pile of shoes to trip over when you enter the hall, build yourself a simple shoe storage solution to hang up wet or muddy shoes. Keeping them organised will also help find matching shoes for when you are off out also.
Some shoe storage solutions can be bulky, but something as simple as a board with hooks on can be a great solution and can help prolong the life of your shoes by stopping them from being damaged against each other.
Under the Stairs Home Storage Ideas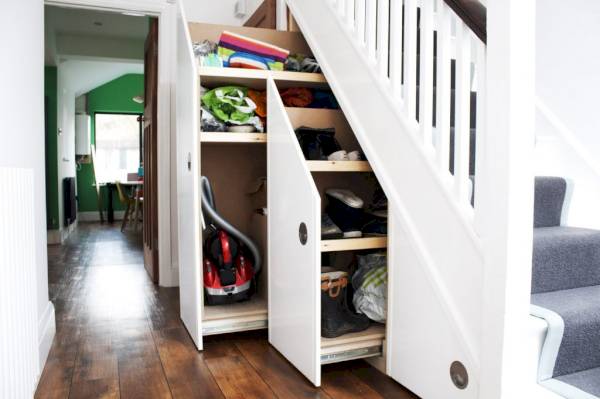 Even better is if you have access to underneath the stairs, this is the perfect storage area due to size. Adding integrated drawers to store shoes, vacuum, coats or bags. If you have a small room underneath your stairs, you can add purpose-built solutions that will offer you more storage than cupboards.
It's often easy to throw all your coats and jackets in this area, and quickly lose sight of what coats you own. Having a regular sort out of this area will help you declutter your home. In warmer months it's good to keep your winter coats in your bedroom wardrobe or even better in vacuum sealed bags so they take up less space.
Kitchen Storage Solutions
Your kitchen can easily be filled with all kinds of gadgets that we add over time. Own up, who has a toastie maker at the back of the cupboard that they really fancy using, but can never get to it at the back? Take back your counter workspace and organise your cupboards to be able to reach what is lurking at the back with these kitchen storage ideas.
Extra Cupboards
This might seem like an easy idea but adding extra cupboards on black wall space is often the best solution. It doesn't matter if your new cupboards don't match, you can paint them a complimentary colour or revive your whole kitchen by painting your kitchen cupboards and have a whole new look kitchen.
Adding extra cupboard space designed specifically for your gadgets so you can easily access them when you need them means you will use them more often. Keeping gadgets inside a cupboard will also help keep them cleaner, so when you come to use them, you can just grab them out of the cupboard.
Extra storage can also be added with a kitchen island solution that can be moved around. Here is a great example of this: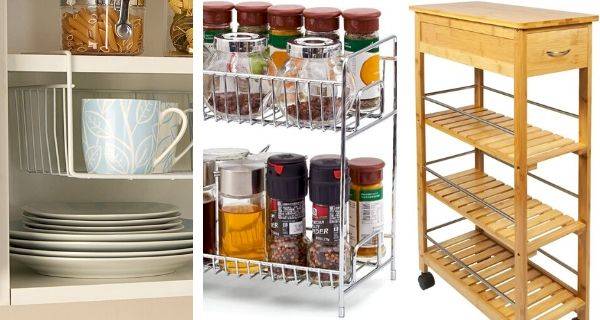 Counter Storage Ideas
Countertop workspace can come at a premium, but it is where you need space the most. It's where you prepare your meals and serve up dinner when it is cooked, so maximising this space will be helpful.
Move smaller items on the counter on to shelving or Smaller items on your countertop can be put on shelving or inside a cupboard. A simple rack for keeping spices on will help claim back some of the counter space.
You can also apply this same technique to inside your cupboards.
Kitchen Cupboard Storage
Inside your cupboards it is easy to forget what is at the back and when you do look it can often be out of date. When decluttering your kitchen, emptying the kitchen cupboards is typically the first place you should start, so add in some baskets and you will be able to easily access the items at the back more often and keep track of what you use.
Adding in storage solutions to split up shelving is also a great way to maximise the storage space available, as you can get multiple levels inside your cupboard.
Home Office Storage Ideas
If you work from home, having an organised workspace will help your productivity levels, as you'll spend less time looking for that item you put down last week and is in a pile of paperwork on your desk.
Check out our blog post on creating a dedicated home office workspace for ideas on where and how to create a home office. When you have a dedicated space, spend some time creating storage areas for your work. Include space so you can give yourself a clear desk at the end of each evening and only have out the work that you are working on for that day.
It's your home office, so add a bit of colour to brighten up your workspace. These rainbow drawers will brighten up any office space in your home.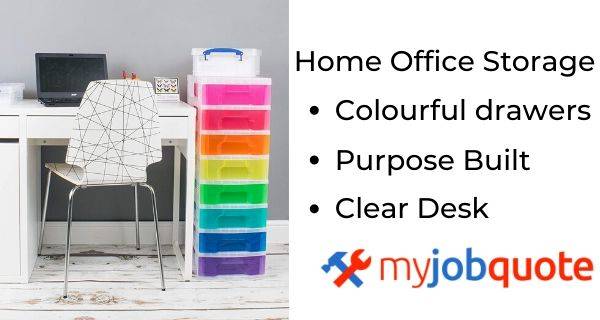 Bedroom Storage Solutions
At the end of the day, when your head hits the pillow, your bedroom is a place you want to feel relaxed and stress-free, so you can get a good night sleep. Freestanding wardrobes are ok, but custom built-in wardrobe storage ideas offer you a lot more and is hidden behind doors and in drawers.
Built-in Bedroom Storage Solutions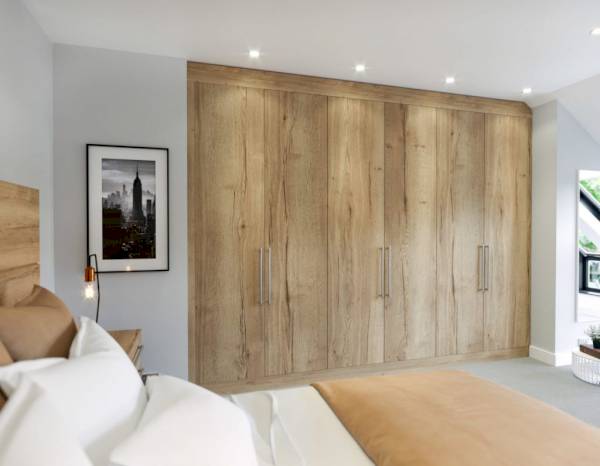 It's time to give up on that free-standing solution and contact local tradespeople and receive up to three free quotes. As master carpenters, they will be able to come up with solutions you might not even have thought about.
Fitted wardrobes will give you more storage for your clothing and other items as they are typically fitted up to the ceiling. The benefits of installing a fitted wardrobe with a carpenter are they can measure and work out in detail the design and style you want.
Under Your Bed
When using under your bed as storage, it's best to keep the contents light and possibly on wheels, as this will mean you can access them easier. Plastic containers or vacuum sealed bags are a great way of storing seasonal clothing or craft items you want to store in a dry space.
Living Room Storage Ideas
Storage in the living room mainly comes to a choice of furniture and cabinets. Keeping items in a sideboard or in a coffee table are the main storage areas for this space, but you could build if you have an awkward corner, contact a local carpenter to build in a solution for you.
Loft Storage Solutions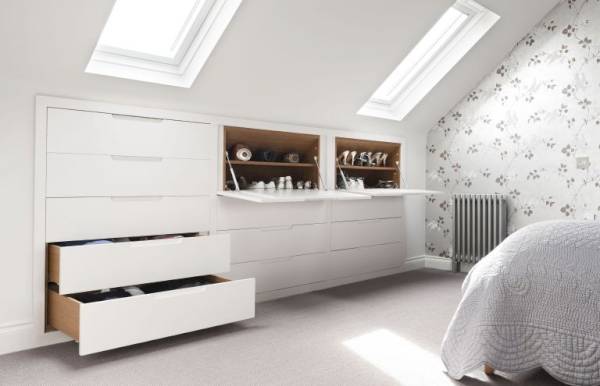 Your loft space is an often forgotten area of the home. One that needs a ladder and helping hand in order to store anything in this area. But really, your loft space can be so much more and one of the better spaces you can store items you want or need to keep, but don't have the space in the main living areas.
Install a Ladder
Installing a loft ladder will mean it is easier to go up and down and a loft ladder is normally safer than a free-standing ladder, as it's less likely to fall or fail. Meaning that you can access your loft space as storage a lot easier.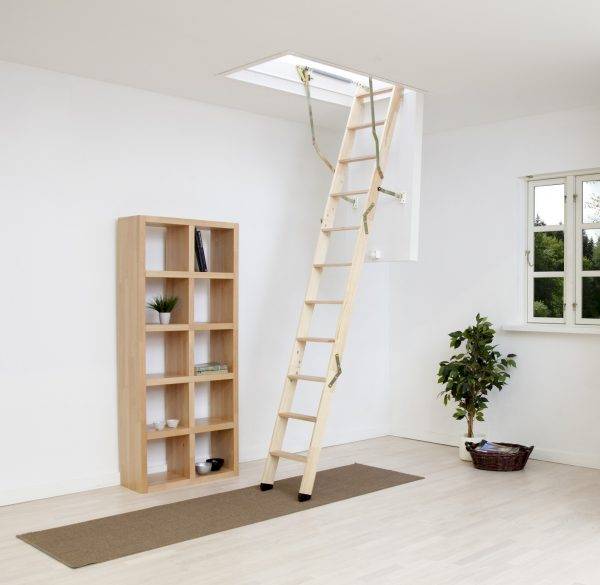 Board Out Your Loft
You don't normally need planning permission to board out the loft, so boarding out this space will give you a whole new space and room to do what you want in. If that's storing items in boxes or creating yourself extra rooms to your home. It's also one of the ways you can add value to your home.
Add Lighting
If you want to use your loft space for anything other than storage, you will want to add lighting. Post a job & Get in Contact with a local electrician and receive up to three free quotes, as this kind of work will need to be done by a qualified professional.
If you want to go a step further and add windows for natural lighting, you will need to contact a builder and window specialist for this also.
Ask a Pro
No matter how large or small the space, there is always a way to maximise its use. The best solution for storage is to build something bespoke. If you don't have the tools or skills, you can contact a local carpenter to do the work for you.
Garden Storage
Typically, Sheds are used for tools and bikes, but by building a larger shed, you can use it as another place to store items rather than clutter your home. If you have space, you could build yourself the ultimate mancave or she shed in your garden, giving you all the space you need for crafting or gaming.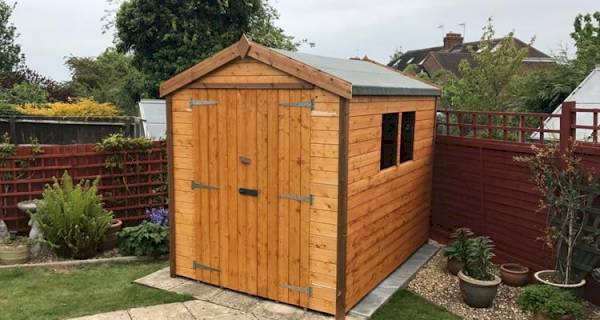 Garden Furniture Storage
Build yourself a bench with liftable lid, this is a smart storage solution for storing the garden furniture cushions during summer months. In winter it's best to keep items like cushions indoors during cooler months to avoid damp damage. Vacuum sealed bags will also help prevent damage from damp conditions.
Last updated by MyJobQuote on 4th May 2020.