How to Prepare Your Garden for Spring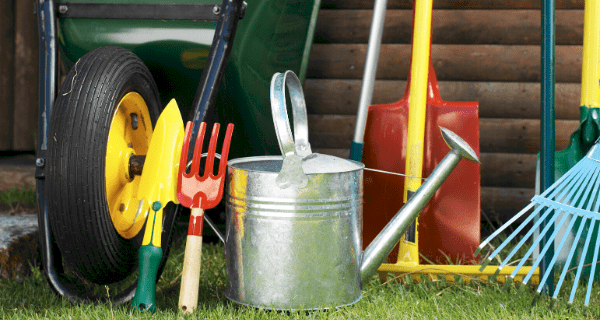 If you're feeling motivated and that ray of sun inspires you to get out in your garden, you will want to prepare your garden for spring. Follow these simple steps or hire a local gardener to come in and create the garden you'll want to enjoy this spring and summer. Remember it can still snow in early spring, so you'll want to be careful with what you plant.
Spring is nearly here. Officially the first day of spring is 20 March. It's like we can sense the impending change of season. Days are brighter for longer, we see daffodils, snowdrops and signs of blossom on the trees. But then the temperature drops and snow falls, are you prepared for snow?
Clear Your Garden for Spring
Did you prepare your garden for winter? Clearing your garden for spring is key to creating a garden you will enjoy when the warmer weather arrives. Removing and clearing up all the leaves, twigs and trampolines will be the first task to preparing your garden for spring.
High winds and storms over the winter will have brought in a few items you will want to clear from your garden. Clearing your garden for spring should be easier than when you're preparing your garden for winter, as most items will still need to be stored safely. It's not quite dry or warm enough to bring out the garden furniture just yet, but soon it will be.
Clear Your Shed or Green House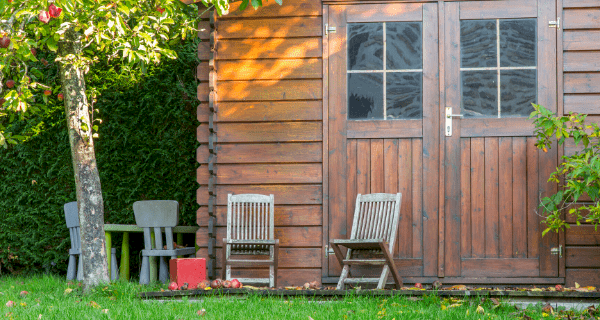 Checking over tools and bringing out bigger main items to the garden while it's dry will help you clean and clear your garage or shed. It's best this time of year to store furniture inside after the clean up, as this will keep it safe until the weather warms up a bit more. Early spring can still be very wet and even bring a late snowfall. Keeping furniture stored safely and dry will help them last longer.
On the other hand, clearing out your shed, green house or garage is a great task to feel organised for spring. See it as a spring clean for the garden storage areas. You can apply the same ideas to organise these areas as we cover in our article on decluttering your home, removing any broken or unused items to give you more space for the items that do matter.
Carry Out Repairs in the Garden
High winds, storms and constant rain can easily damage areas of the garden, especially garden storage roofs. Safely check roofs, fence panels and repair them as quickly as you can to help prevent expensive further damage. A leaking roof can easily lead to the need to replace not just the shed itself, but replace all them items inside if they become too damp.
If you need help carrying out repairs, we have local trades waiting to hear from you.
Weeding & Turning Soil
Late autumn and early spring there isn't much growing in the garden, but with all the rainfall the ground soil will be nice and moist. This makes it much easier to turn and aerate pulling out any weeds that might have appeared over the winter months.
You can also add in any mulch or fertiliser ready for when you start planning your garden in early spring. Why not scatter some wildflower seeds and see how they bring life and colour to your garden in early spring.
Pruning and Cutting Back
Winter is the ideal time to prune and trip back any shrubs in the garden. This is when they are most dormant, so will give them space to grow once the warmer weather arrives.
Lawn Care in Winter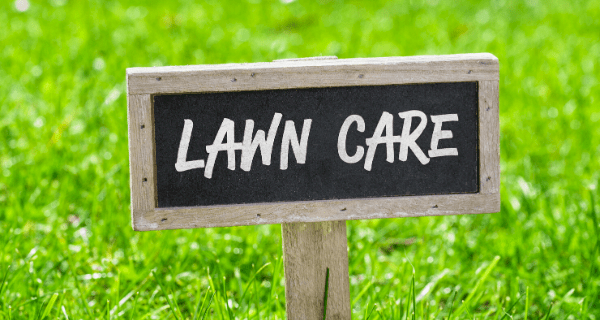 Keep off the grass
During cold and damp periods it is best to keep off the grass, as this can cause damage that may require re-turfing. This is because damp weather and frost can easily lead to damaging the grass, meaning it will not grow back until early spring or warmer weather arrives.
Cutting the grass in winter
If the weather is mild and above 5 degrees, the grass will still continue to grow, so may need to be cut. In this instance, it's advisable to cut the grass at a higher level than you would in the summer.
Fork the grass
If you have noticed water pooling and not draining away, your grass area may need aeration. A well used lawn and periods of heavy rain can compact the soil under the grass. Use a normal garden fork to help improve drainage and help keep your grass healthy during this damp period. With the ground soft this time of year, it's an ideal time when you prepare your garden for spring.
Seeding Your Grass in Spring
Once you have removed all the moss, your grass can look bare. But according to the Royal Horticultural Society (RHS), when you prepare your garden for spring it's an ideal time to seed your lawn. It will take about 10 days for the seed to take hold and you will have plenty of hungry birds to keep off the lawn, so be sure to put plenty of seed down.
Hire a gardener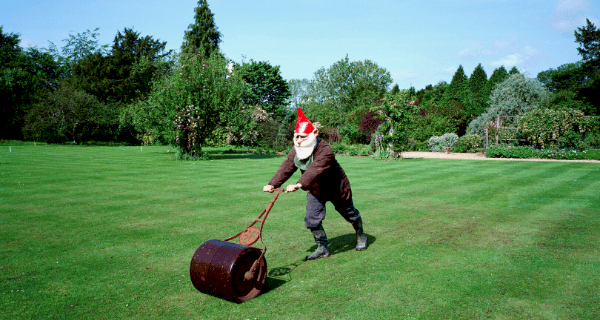 It's not advisable to use a normal domestic lawn mower on damp grass, as this can cause damage. Also, mixing water and electrics isn't a good idea! Use a petrol mower or if you need help looking after your lawn? Contact a local gardener today for up to three free quotes and help keep your lawn healthy and ready for spring.
Clean and service tools
Did you put your tools away without cleaning them? When you're cleaning out your shed, take time to clean off, oil and service your tools. Removing dry grass from the underside of the lawn mower or strimmer is one often forgotten. Sharpen the blade on the mower and check to if you need extra cord in the strimmer. Servicing and cleaning tools isn't just your electrical power tools, but shovels, rakes, trowels etc. they will last longer if you take a few moments to look after them and keep in clean and dry. Don't forget to clean the BBQ, but more on this below.
Install a bird feeder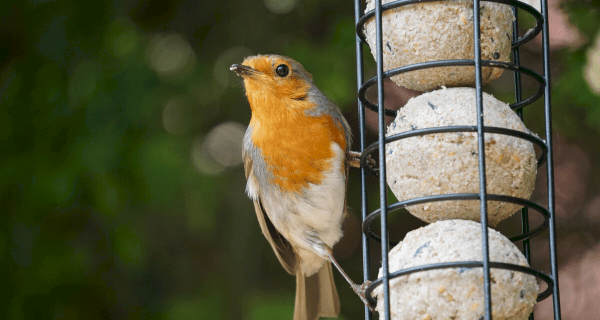 When you prepare your garden for spring it's a great time to install a bird feeder into your garden. Adding a bird feeder will help encourage birds and also help them find food in the winter, especially if we get a sudden snowfall. It's best to install a feeder where a bird will feel protected, so near trees or shrubs. This other advantage is watching wildlife visit the garden can help create a more relaxed feeling and help destress.
Enjoy a winter BBQ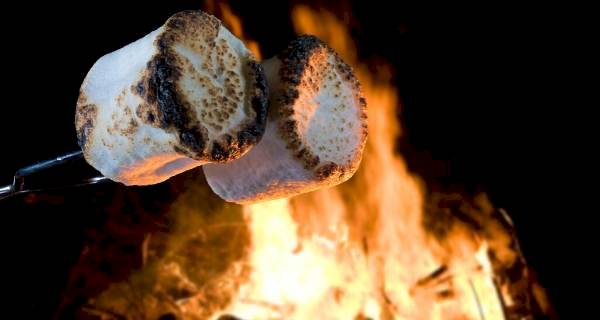 After all your hard work and cleaning off the BBQ, why not take time to sit back and relax in the garden. Invite some friends over for a winter BBQ. Evenings are lighter longer and even though it's cold, a winter BBQ is a great way to catch up with fiends. Read more about having a winter BBQ here.
Make this the year you enjoy spending more time with family and friends in a home you love to entertain in. Get up to three free quotes from local tradespeople.
Last updated by MyJobQuote on 16th March 2020.