How to Rod and Clear Drains
This article aims to explain how to rod and clear drains. We will highlight all of the tools, materials and safety equipment needed to complete this type of job, and we will provide a step-by-step guide on how to clear your drain using a rod.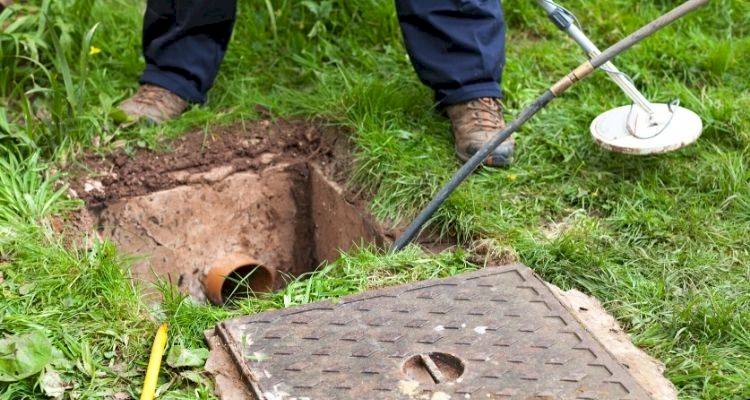 What Tools Do I Need to Rod and Clear Drains?
There are several tools that you will need in order to rod and clear a drain. Below is a list of the tools that you should have before attempting to clear drains:
A drain rod with screw attachments
A worm end for the drain rod
A plunger end for the drain rod
What Safety Equipment Do I Need to Rod and Clear Drains?
It is recommended that you wear safety gear when rod and clearing drains. The following safety gear should be worn before carrying out the work:
Eye protection
Overalls
Gloves
Face mask
What Materials Do I Need to Rod and Clear Drains?
In order to rod and clear a drain yourself, you will need a drain rod. This is a long rod which can be extended by screwing on extra pieces of rod. This is essential for the job as you won't be able to get far enough into the drain to unblock it without this tool. A drain rod is the best way to clean blocked drains.
A worm end on the drain rod can be used to stab, twist, and hook onto whatever may be blocking the drain. This can allow you to loosen the blockage, or sometimes even pull it out completely.
The plunger end of the drain rod works similarly to a toilet plunger. This can be used to create some movement on the blockage, which should work to flush it away.
You must also ensure that you wear the appropriate safety equipment when attempting this job as it can get quite messy.
How to Prepare for Rodding and Clearing Drains
Here is what needs to be done to prepare for rodding and clearing drains:
Put on Safety Equipment
The first thing you need to do when rod and clearing a drain is to put on your safety equipment. Drain clearing can be quite a messy and unpleasant job, so it's crucial that you protect yourself from any spray or splashes that may occur.
Screw Drain Rod Parts Together
You will also need to ensure that the drain rod is appropriately assembled before inserting it into the drain. The drain rod will be in pieces and needs to be screwed together.
They easily fit together and screw in a clockwise direction. You should only add two or three pieces of drain rod and then continue screwing them in as the job goes along to avoid having a long rod flying around in the early stages.
How to Rod and Clear Drains Yourself - Step by Step Guide
Below is a list of steps on how to clear blocked drains:
Step 1
The first step when it comes to clearing a drain with a rod is to apply your safety gear. It is recommended that you wear a face covering, gloves, eye protection, and overalls.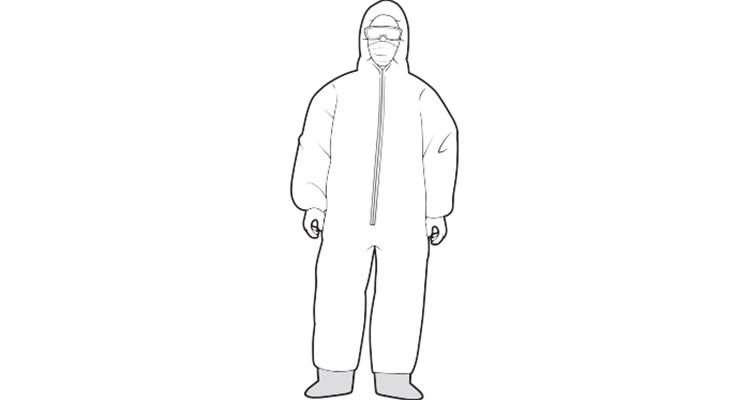 Step 2
Remove the grid lid so that you can get to the drain. Ensure that the drain rod components are screwed together before you insert it into the drain, including the worm at the top. You only need to screw 2/3 pieces of rod together, to begin with. The rest will be added as the job goes on.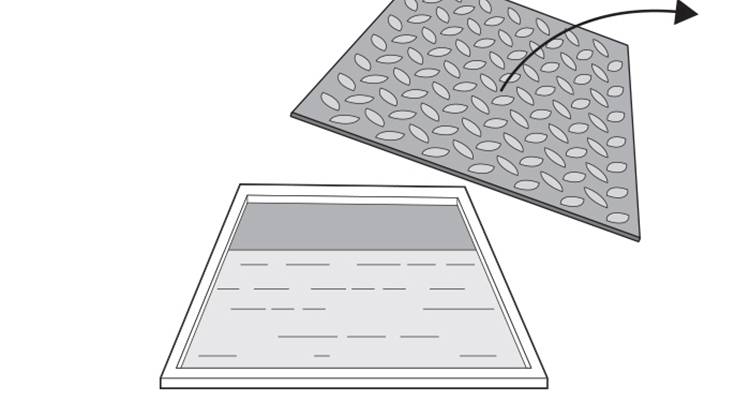 Step 3
Locate the pipe and insert the drain rod into the pipe as far as you can. Once it's gone through as far as you can reach, you then need to screw on the next part of the rod to make it longer so that you can push it in even further.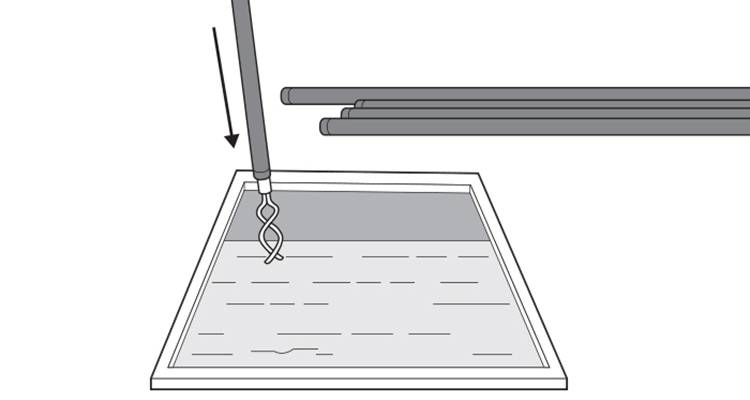 Step 4
Repeat the previous steps as many times as necessary until you feel like you may have reached the blockage.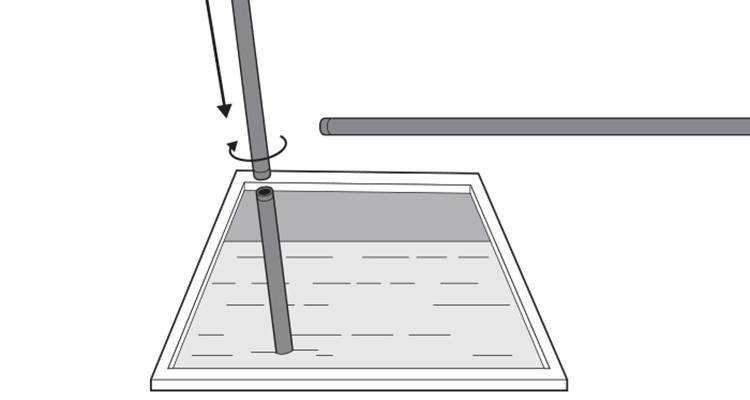 Step 5
Wiggle the rod in and out of the drain slightly to see if it loosens any of the blockages. Keep an eye on the water level to see if it starts to drop at all.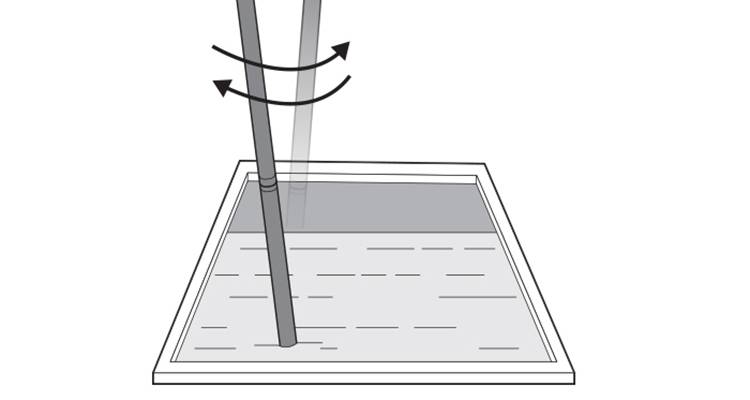 Step 6
When the water level drops, remove the rod and switch the worm end for a plunger end instead.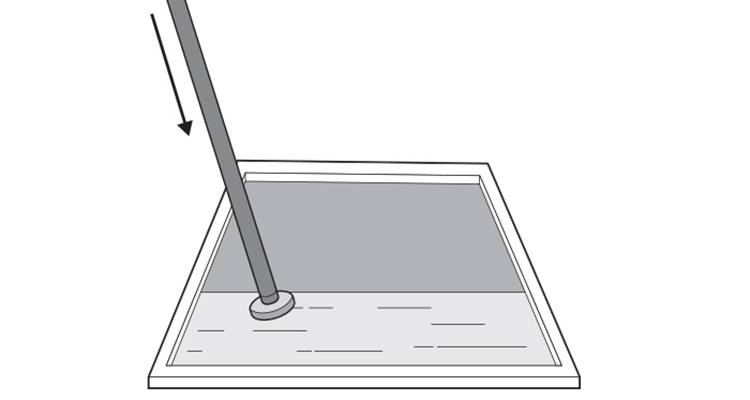 Step 7
Re-insert the rod and continue to pump in and out until the blockage is completely removed and the water level drops completely.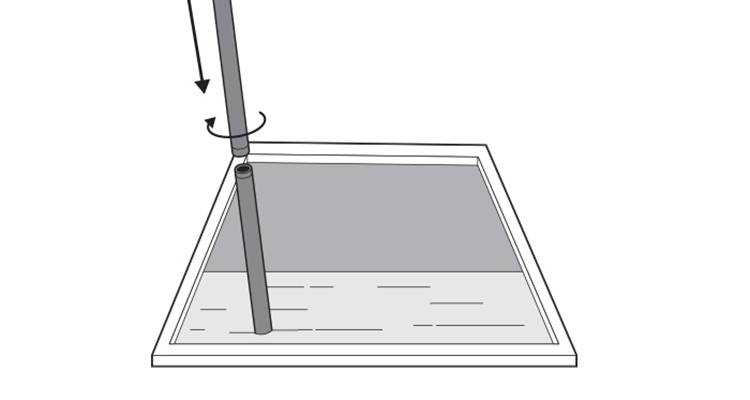 Step 8
Once you're happy that the blockage has been removed and the water level is as it should be, remove the rod and replace the grid cover to complete the job.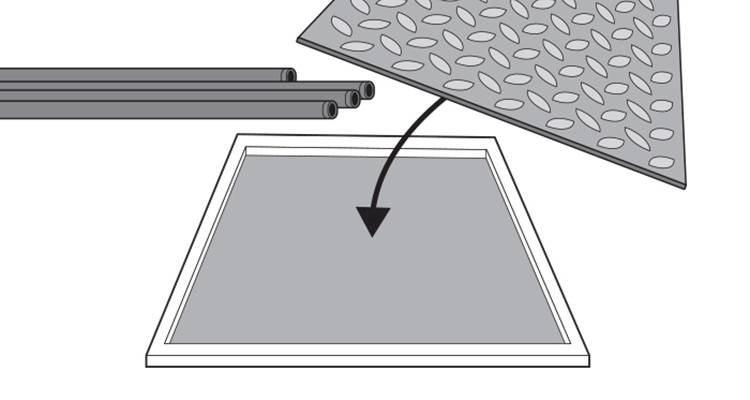 FAQs
How can you prevent drains from getting blocked?
There are a number of things you can do to avoid a blocked drain including putting a plug screen over your plughole to prevent debris getting down it, take care not to allow items to enter the plug hole, avoid pouring grease or oil down the drain, don't flush anything other than toilet roll and human waste, and use drain unblockers regularly to prevent small blockages from expanding.
What are the signs that I have a blocked drain?
The most prominent sign that your drain is blocked is if the water is draining much more slowly than usual or if the water isn't draining at all or is rising when you flush the toilet or run a tap. Blocked drains can also cause an unpleasant smell which is a good early sign that you have a blockage.
What are the most common causes of blocked drains?
The most common causes of blocked drains are usually due to the following; hair, foreign objects such as toys or mobile phones, grease and fat, or leaves and plant waste.
What safety equipment do I need to unblock a drain?
Rodding drains is quite a messy job, so you want to ensure you're fully protected. It is recommended that you wear full overalls, a protective face mask, eye goggles, and gloves.
Can I unblock a drain myself?
It is entirely possible to unblock a drain yourself, providing you have the relevant tools, equipment, and safety gear needed. Follow the step by step guide above on how to unblock a drain with rods if you want to attempt this job yourself.
Last updated by MyJobQuote on 30th October 2020.