How to Hang Wall Cabinets
This guide offers everything you need to know about how to hang kitchen wall cabinets. It includes the tools and the materials needed, while also providing a step-by-step guide on how to install a kitchen cabinet yourself.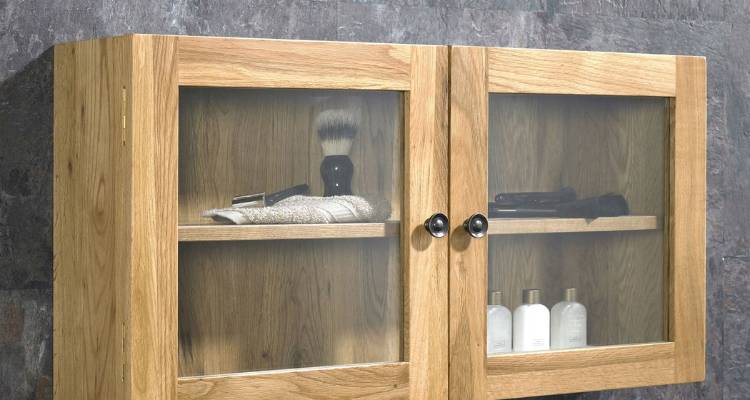 What Tools Do I Need to Install Wall Cabinets?
Below is a list of the tools you'll need to install wall cabinets:
Step ladder
Spirit level
Pipe and cable detector
Drill and drill bits
Screwdriver
Metal ruler
Tape measure
Pencil
What Safety Equipment Do I Need to Fit Wall Cabinets?
Below is a list of the safety equipment you will need for a wall cabinet fitting job:
Protective goggles or glasses
Gloves
What Materials Do I Need to Install Wall Cabinets?
The materials that you will need to tile a floor are listed below:
Below is a list of the materials you will need to fit wall cabinets:
Wall cabinet
Wall plugs
Screws
How to Prepare for a Wall Cabinet Fitting
Before you start, you should check that the wall you want to hang your units on is appropriate for the job. A masonry wall will support the units but, if you're using a timber frame wall, you'll have to find appropriate secure fixing points in the timber frame.
How to Hang Wall Cabinets Yourself
Below is a step-by-step guide on how to fit a wall hung corner cabinet. This is a guide only, and you should check with your instructions for your particular set up:
Step 1
Begin by marking up exactly where you want your wall cabinets to hang. Wall cabinets in a kitchen can be placed 450-500mm from the top of the worktop, or according to the height of an adjacent larder or tall unit.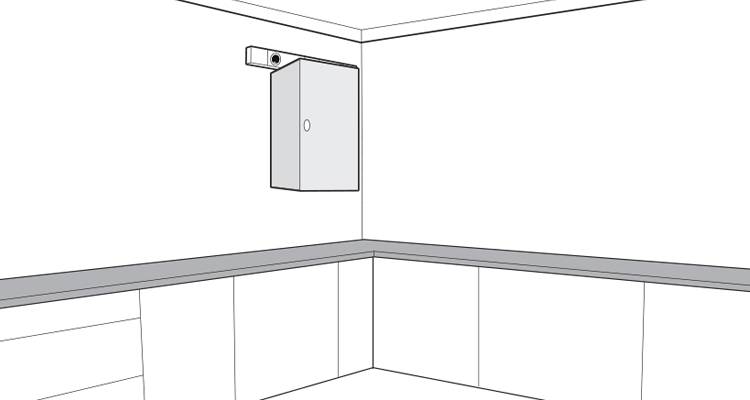 Step 2
Use a spirit level to mark where the bottom and the sides of the wall unit will be. Make sure all the corners are clearly defined.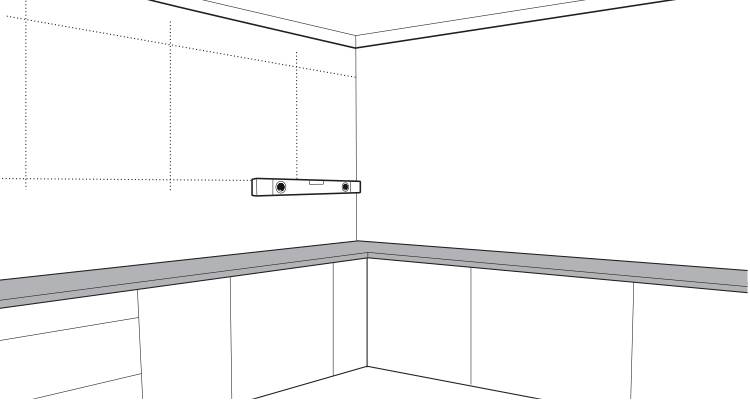 Step 3
Now, take a look at your cabinet and check exactly how it will hang on the brackets. You will find the hook that will hold your cabinet to the wall bracket on the back of the cabinet.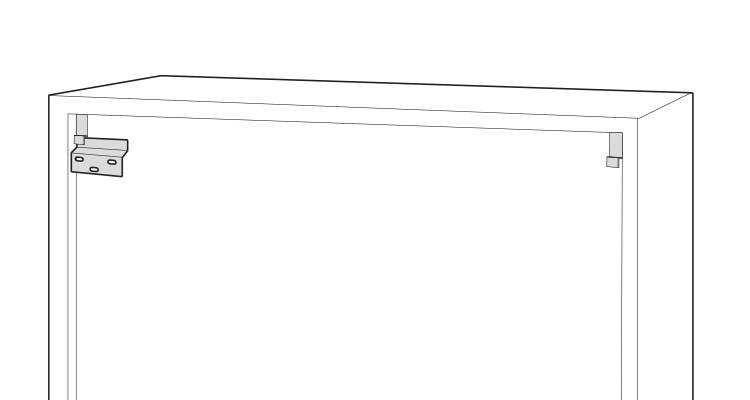 Step 4
Use a tape measure to determine the distance that the hook is from the top and side of the cabinet.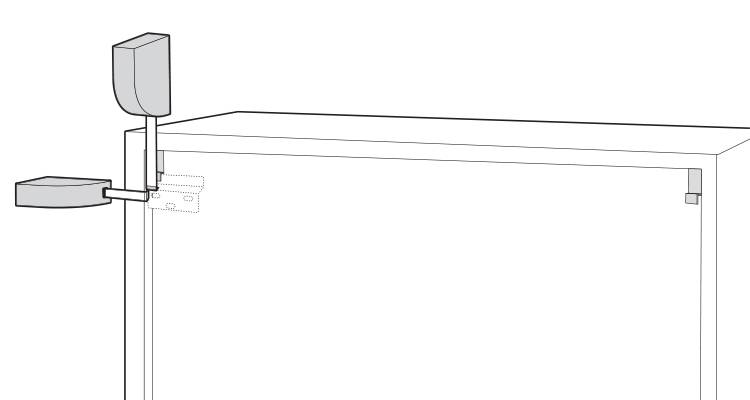 Step 5
Now, you will need to mark those measurements on the wall so that you know exactly where the bracket needs to be positioned.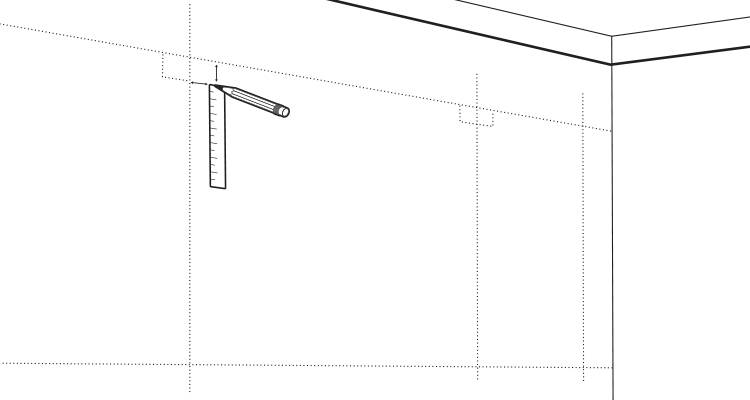 Step 6
Then, mark the positions of the screw holes using your bracket as a guide.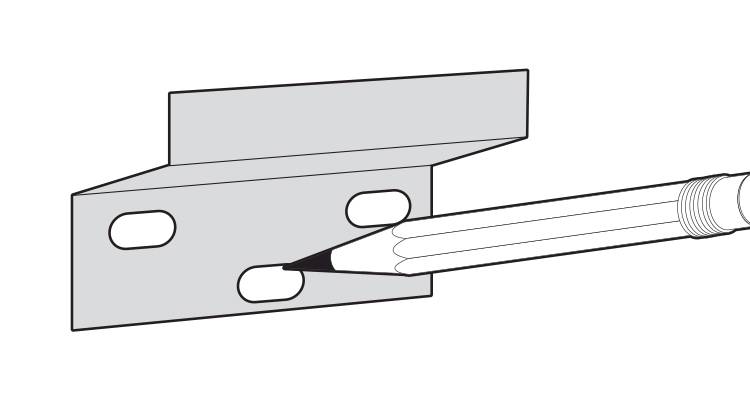 Step 7
Use a cable and pipe detector to ensure there are no cables or pipes behind the wall where you are planning on drilling the holes.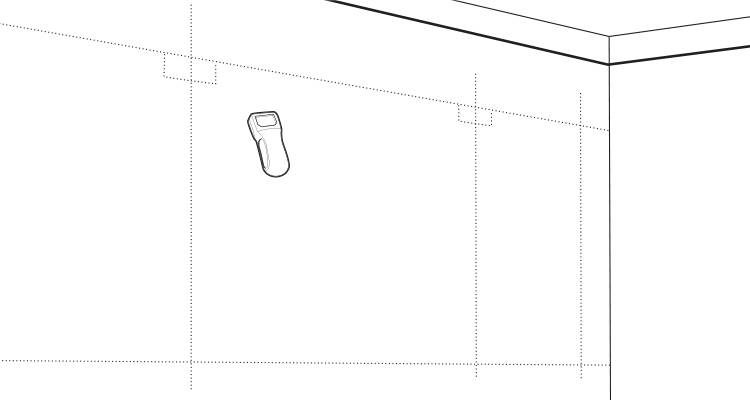 Step 8
Now, put on your safety glasses and gloves and drill holes in the wall according to your markings. Make sure you use an appropriate drill bit and drill setting for the surface.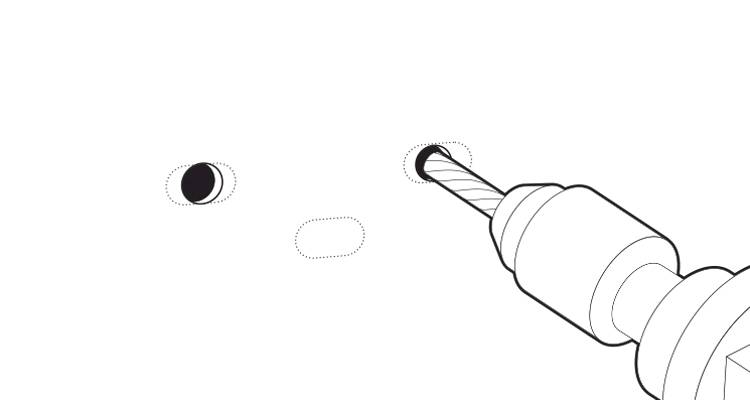 Step 9
Place an appropriately sized wall plug into the holes and then screw your bracket into place. Repeat this step for the second bracket.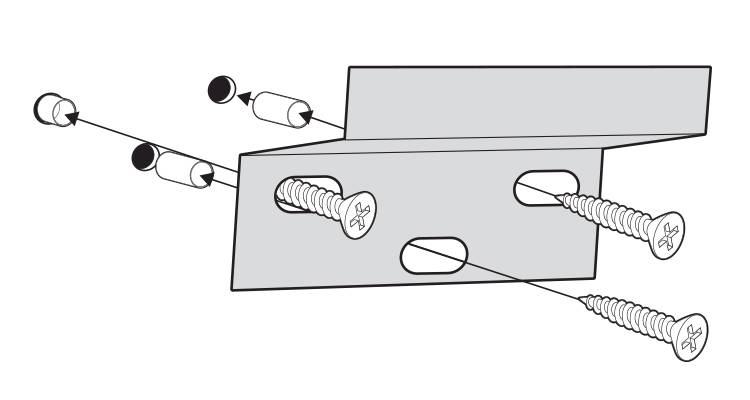 Step 10
Now lift your cabinet into place slightly above the brackets and carefully lower it so that the unit brackets hook onto the wall brackets. If the cabinet you're installing is quite large, you might need someone to help you with this step.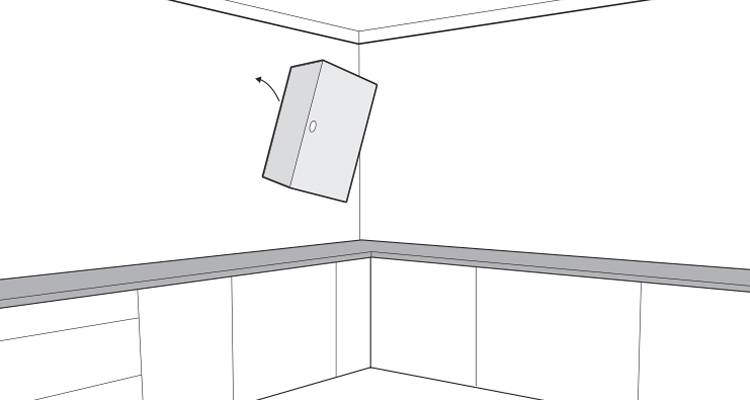 Step 11
Place a spirit level on our cabinet to make sure it is level. You can adjust the height of the brackets using the adjuster block.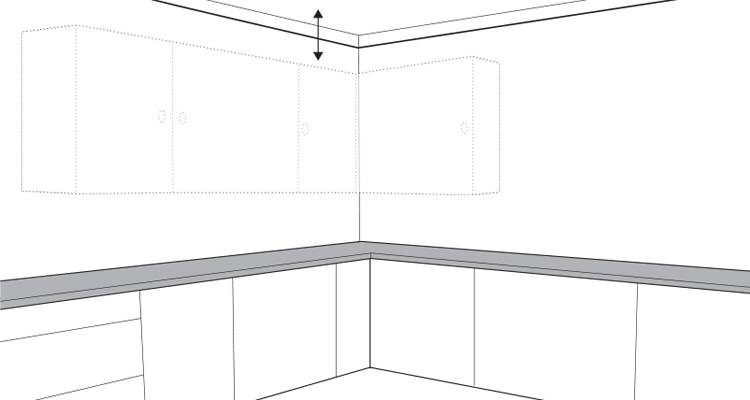 Step 12
Follow the same procedure for all your other wall cabinets.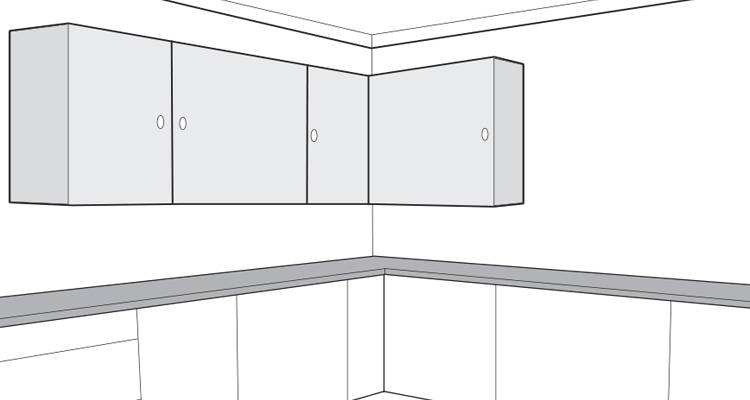 FAQs
How do you build a TV wall cabinet?
Below is a simple step by step guide on how to build a TV wall cabinet:
Take your measurements
Build the doors for the cabinet
Build and stain the box part of your cabinet
Attach the doors to the box
Hang your cabinet and TV
Can wall cabinets be removed without damaging the wall?
It is possible to remove wall cabinets without damaging the wall. It is best to work slowly and have someone on hand to help you so that you can remove them as carefully as possible. Always use the right tools as necessary and be sure to ask for help when you need it.
How do I adjust my wall cabinet if it is not level?
You can adjust the brackets on your wall cabinet via the adjuster block found on the inside of the cabinet.
How high do my kitchen wall cabinets need to be above the worktop?
Wall hung kitchen cabinets can be placed 450-500mm from the top of the worktop.
Can I do a DIY wall cabinet installation?
Wall cabinets can be hung as part of a DIY project. For more information on how to hang wall cabinets yourself, see our step-by-step guide in this article.
Sources
https://www.youtube.com/watch?v=o-oLz0qiRB8
https://notinggrace.com/wall-mounted-tv-cabinet

Last updated by MyJobQuote on 18th March 2021.