How to Get Rid of Japanese Knotweed
Want to know how to remove Japanese Knotweed? In this guide, we discuss the steps required to achieve this, as well as other relevant subjects like the tools, safety equipment, and materials needed. We will discuss four different methods that can be used to remove Japanese Knotweed.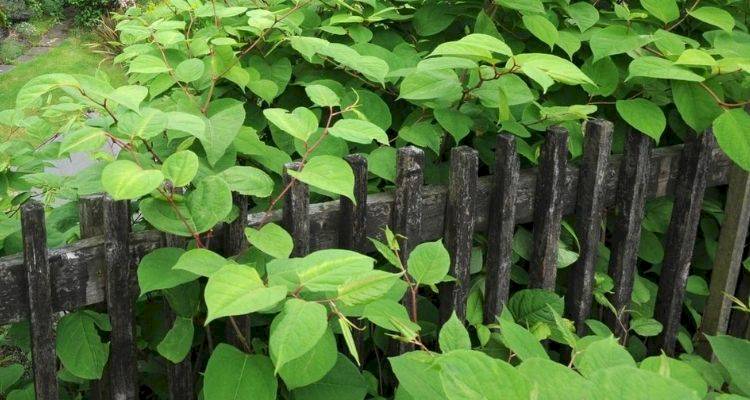 What is Japanese Knotweed?
Japanese Knotweed is a non-native herbaceous perennial plant. Since the UK is not a natural ecosystem for knotweed, its natural enemies are not present, meaning that it can spread excessively and negatively impact ecosystems.
Japanese Knotweed is most prevalent on hedgerows, waste grounds, riverbanks, wetlands, and roadsides. It can be found on properties across the UK and may affect the ecosystem on a homeowner's land. It's important to have Japanese Knotweed carefully removed to prevent harmful and excessive growth.
Here's another thing…
This sort of work is not generally suitable for a DIY enthusiast unless you have the right experience and skills needed to pull off the job accurately. It's worth mentioning that Japanese Knotweed may not be as serious a problem as once thought, though it is still an issue that should be promptly addressed.
What Tools Do I Need to Remove Japanese Knotweed?
We will look at several distinct approaches to Japanese Knotweed removal in this guide. Let's look at the tools required for each method.
Digging Up Knotweed:
Mowing/Cutting:
Cut Stem Application Approach:
Foliar Spray:
What Safety Equipment Do I Need for Japanese Knotweed Removal?
Rubber safety gloves
Protective eyewear
Protective shoes
What Materials Do I Need to Get Rid of Japanese Knotweed?
Digging Up Knotweed:
Mowing/Cutting:
Cut Stem:
Glyphosate-based herbicides
Water
Bin liner
Foliar Spray:
Glyphosate herbicide
Bin liner
Preparing to Remove Japanese Knotweed
Next, preparations are needed before the removal can take place. If you are unsure about anything involved in the process, you should hire a professional.
Japanese Knotweed Identification
There are plenty of ways to spot Japanese Knotweed and differentiate it from other plants. Let's look at some main pointers.
How to identify Japanese Knotweed:
The stems feature green and red/purple flecks with a zigzag pattern of growth
The leaves are lush green featuring a pointed tip and a shovel-like shape
Japanese Knotweed grows up to three metres in height
During the later summer, flowers have creamy white coloured panicles
There are more identifiable tips worth contemplating. However, if you are unsure whether plants on your property are Japanese Knotweed, you should hire a professional.
Examining the Grass
Next, you'll want to examine the area to assess what is the best method to use to deal with the Japanese Knotweed.
How to Get Rid of Japanese Knotweed Yourself
We'll now break down the different methods of removing Japanese Knotweed. It's important that once you are done with the work that you wash your hands thoroughly after dealing with Japanese Knotweed.
Please note that if you are using Glyphosate-based products, let the herbicide treatment dry before people or pets access the garden. Also, do not let the treatment get onto other plants as it will kill likely them.
Dig Up Japanese Knotweed
1. Moist Soil
It is important that the soil is moist before digging up the Japanese Knotweed. This may be the case due to sufficient rainfall. However, if not, you should dampen the area using a garden hose.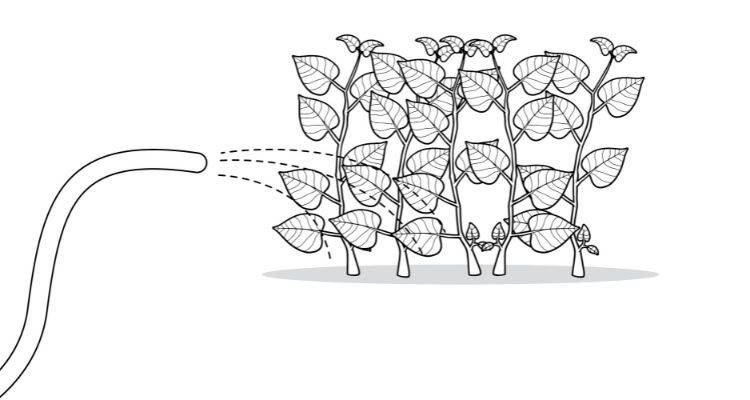 2. Remove the Plant
Once the soil is moist, employ a garden shovel or spade to upend each full plant. This would include removing the runners and the root system in their entirety. It's important that the entire plant is removed. Even a small 2cm piece of a Japanese Knotweed plant could resprout and establish a new colony.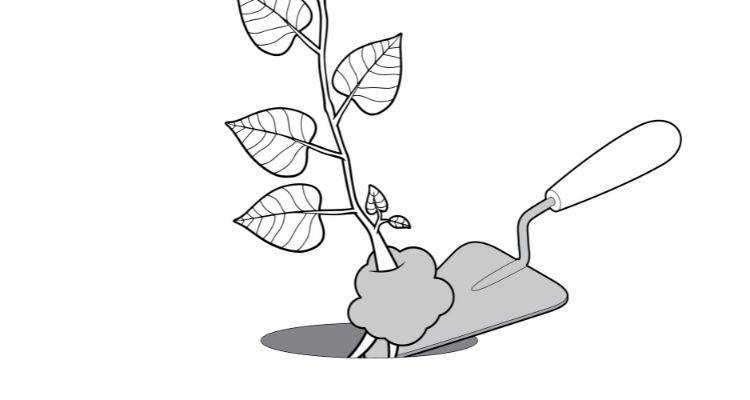 3. Dispose of the Plant
The removed plant elements should be put into a bin liner carefully. You want to ensure you don't drop any parts or leave them behind, as in that case, all your work could be for nought. Put the bin liner in a bin and ensure the lid is closed. You should subsequently take a look at the area you've treated about twice every month to see if there are any resprouts.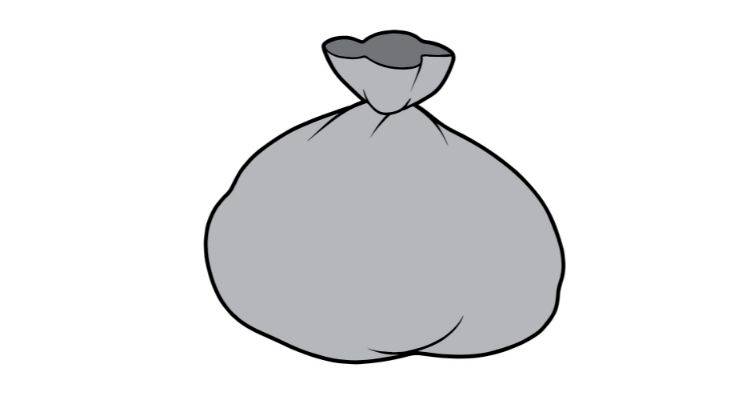 Lawn Mowing/Cutting
1. Mowing Weekly
Another approach involves mowing the Knotweeds once per week with the mower deck set to the lowest setting possible. This can potentially reduce the rhizomatous reserves within the plants to a sufficient degree that will kill the whole plant.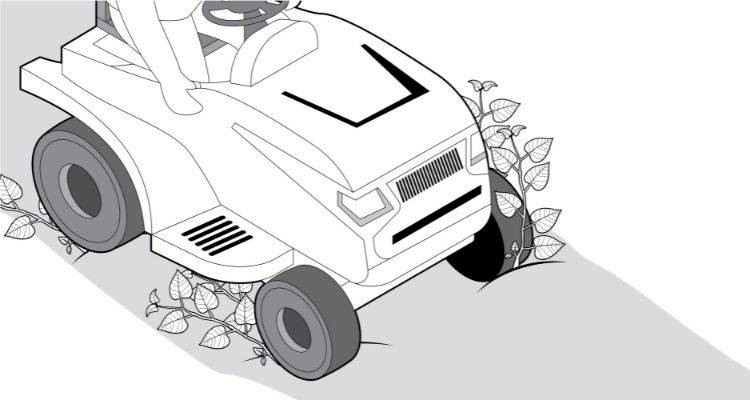 2. Continue Mowing
You should continue mowing the whole area through the growing season till the winter frost kills the plants. You can also kill the whole plant by cutting the stems off by the soil line on a regular basis. Make sure that you cut the stems to the ground a minimum of three times per year. The final cutting of the year should take place in the late autumn.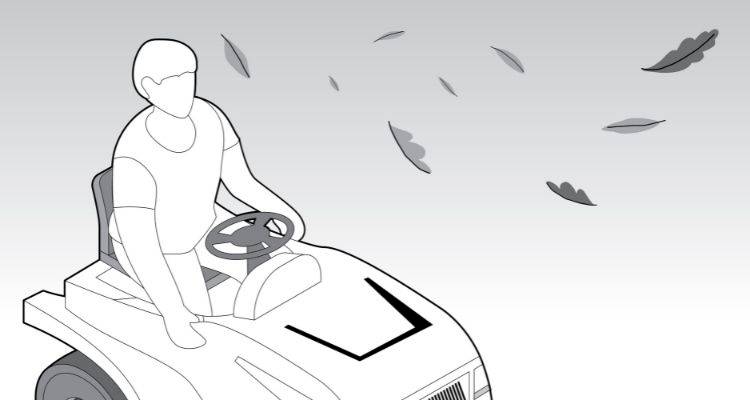 Cut Stem Application
1. Spray Application
This method involves using a spray bottle with a Glyphosate-based herbicide. Please make sure to follow the instructions given by the manufacturer. Sometimes, the manufacturer will suggest using the product undiluted, but in other cases, it will be advised to mix it with water for a 1:1 ratio.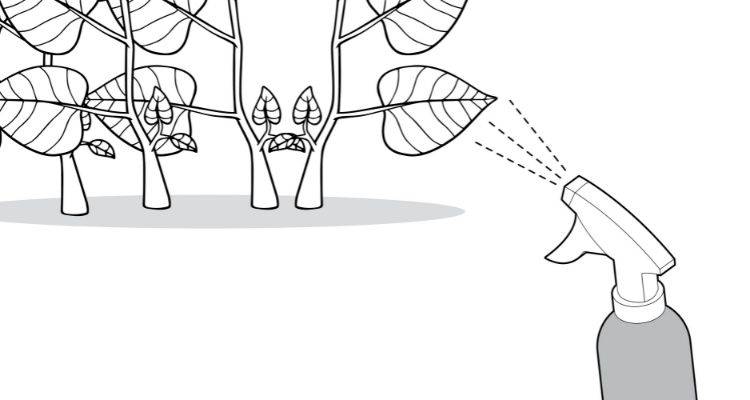 2. Cutting the Stems
You'll want to cut the stems of the knotweed at a position that is 2-3 inches above the level of the ground. As soon as this is done, spray onto the stem that has been cut. Give it a week or more prior to moving the treated stems or simply cutting them.
This will give the chemical application time to work. Cut, spray or pull up by hand any remaining sprouts that pop up. It is best to treat weeds in late summer or early autumn at a time when no rain is forecast for at least one hour. For this method, you should wear the safety equipment described earlier.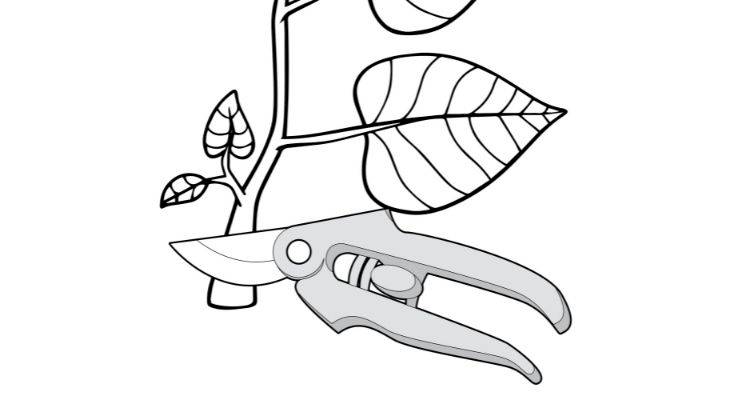 Foliar Spray
1. Spray Application
Another method that is similar to the prior involves applying a foliar spray with a handheld garden sprayer.
This approach is best suited to situations where there is a large colony of Japanese Knotweed. Based on the manufacturer's guidance, combine 2% glyphosate or roughly two and a half fluid ounces for each gallon of water used.
Wet the Knotweed down using the handheld garden sprayer. Avoid spraying the leaves to the point that you get runoff. Repeat this once a year if needed.
Temperatures should be above 18.5 °C, and it is best to apply a Foliar Spray in late autumn. You should wear the safety equipment described in this article for this method.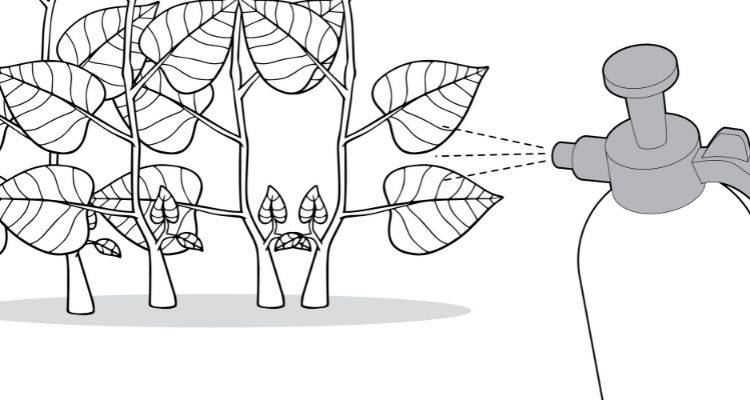 Types of Japanese Knotweed
In this section, we'll discuss the several primary types of Japanese Knotweed that exist.
Giant Knotweed
As the name suggests, this type of Knotweed tends to grow large than most, and stems can reach up to 4-5 metres in growth during just one season.
The stems may bear big, alternate leaves that grow to as much as 30cm in length. You may spot a heart-shaped base on each of these.
But that's not all…
The stems tend to be knotted, woody, and similar to bamboo. A cut stem application or foliar spray is most likely the best course of action to take when dealing with this type of Knotweed. Giant Knotweed can be particularly troublesome and significantly impact the aesthetics and biodiversity of your property.
Himalayan Knotweed
This is a robust perennial that may grow to as much as 1.8 metres. Himalayan Knotweed produces white or pinkish flowers that cluster loosely. This tends to happen during the late summer or perhaps the beginning of autumn.
Himalayan Knotweed may be misidentified for Himalayan Balsam due to similar flower colours and leave appearance. The method needed will depend on the extent of the issue, but a mowing method may suffice.
Dwarf Japanese Knotweed
This type of Knotweed only grows up to 1.8m in height but will often be closed to 1.0m in height. The leaves of Dwarf Japanese Knotweed feature a leathery texture and edges that are crinkled. These leaves can differ in shape and may be found with a concave appearance.
You'll often find pale pink or whiter Japanese Knotweed flowers appearing toward the end of the summer. As they mature, these flowers can redden or become dark pink. Again, one of the mowing approaches should do the job unless it is a particularly widespread problem.
FAQs
What does Japanese Knotweed look like?
This sort of Knotweed often has lush green leaves featuring a shovel-like formation and a pointed tip. Japanese Knotweed comes with stems that tend to have a zigzag growth pattern and red or/and purple flecks.
What do you do if a neighbour has Japanese Knotweed?
You should first politely discuss the matter with your neighbour. If, however, they do not want to deal with it and the Japanese Knotweed eventually spreads onto your property, you might be able to successfully put a claim against them and ensure that it is dealt with.
Should I report Japanese Knotweed?
If you believe that Japanese Knotweed is harming local ecology, may reach your property, or you wish to bring it to the attention of the local authorities, you should do so.
How can Japanese Knotweed affect mortgage lending?
Lenders generally refuse mortgages to those living on properties with Japanese Knotweed.
Do surveyors inspect for Japanese Knotweed?
Yes, RICS qualified surveyors should spot Japanese Knotweed if it is present.
Sources
https://www.japaneseknotweed.co.uk/japanese-knotweed-identification

Last updated by MyJobQuote on 17th August 2021.