Porch Extension Guide
First impressions count, and your home is no exception. The front of your house is typically the first thing that guests, passers-by and potential buyers look at, so you should do your best to make it look impressive.
A porch extension goes a long way to not only improve the overall aesthetic of your home but to make it look much bigger. It also provides plenty of benefits for you other than the style of your home, with porches offering storage space for things like coats and shoes, and even an added layer of protection.
Closed porches can also save you money on your energy bills with the added layer of protection to prevent heat loss through the front door.
Throughout this guide, we're going to explore everything you need to know about porch extensions, ranging from the price and timeframes of the project to different ideas about how your porch extension could look, along with some pros and cons about having a porch extension to help you make a decision on whether it's the best option for you.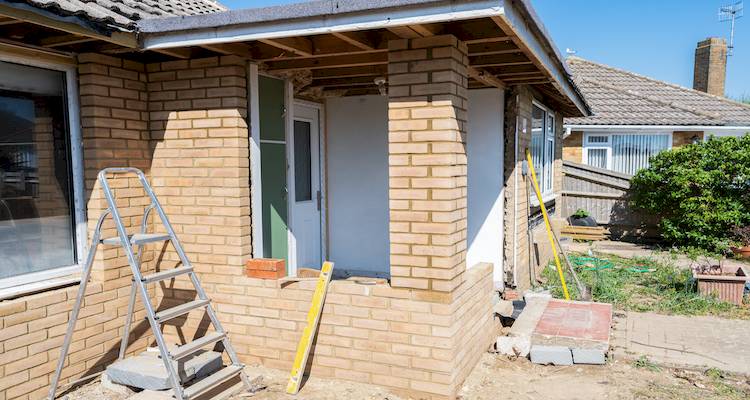 What is a Porch Extension?
The space around a home's front door is rarely used to its full potential. Just think about how much you use the front of your home, whether it's paved stone or grass.
A porch not only makes good use of this space by extending your home, providing storage and bolstering security, but it also increases the kerb appeal of your house significantly.
A porch extension is a small structure built over your existing front door on your home, providing a small room between your home's internal front door and the new external front door.
This little room is incredibly beneficial despite its small size. We'll delve a little deeper into these benefits in later sections, but in short, it provides better insulation, storage space, extra security a whole lot of aesthetic appeal.
Types of Porch Extensions
Here are the different types of porch extension that are available:
uPVC Porch
A common design in the UK, which is popular not only for its simplistic look but also the installation speed and cost-effectiveness.
This porch is a wonderful medium between value and price while allowing for a clean and ordered aesthetic. This is also a great option if you haven't got a ton of space available.
Brick Porch
Brick porches are a fantastic choice for brickwork homes that want a porch that will match their current design.
This is a solid structure that won't show any signs of wear and tear for a while. There are tons of different brickwork patterns on offer, so you can have something completely unique.
Aluminium Porch
Aluminium porches are less common, but are still worth considering, as they offer style and design options that are harder to come by with brick and uPVC porches.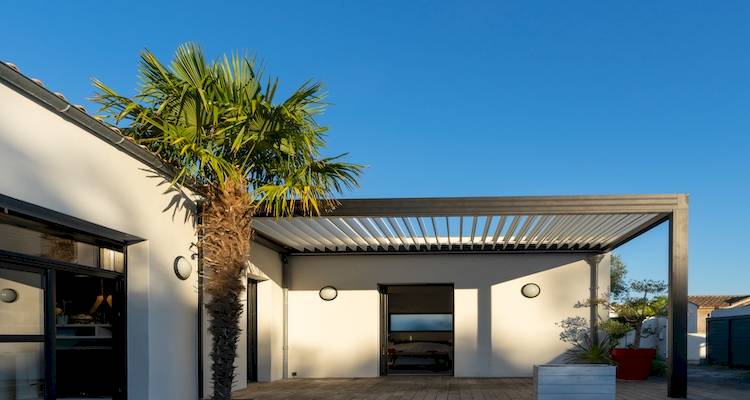 They tend to be better options for more secure doors too, and they are installed pretty quickly.
Porch Extension Ideas
If you need some porch ideas, take a look at the following:
Storage Systems
One of the benefits of a front porch is the extra storage that it offers. However, many people simply settle for a coat rack, which is a big waste when there's so much more potential for a porch.
For example, if you benefit from a bigger porch, you can install a full set of shelving units or chest drawers for storing coats, dog leads and anything else you need on the way out of the house.
You can also install a full shoe rack to keep everything out of your bedroom and in a handy place to throw on at a moment's notice, and you can also wave goodbye to shoe prints on your new carpet!
You could also brighten your porch up a little with picture frames and decorations on top of the drawers to make it more like part of your home!
Glass Roof
Conservatories are so popular in the UK as it makes the most of whatever sun we're lucky enough to get by letting it pass through its fairly transparent roof.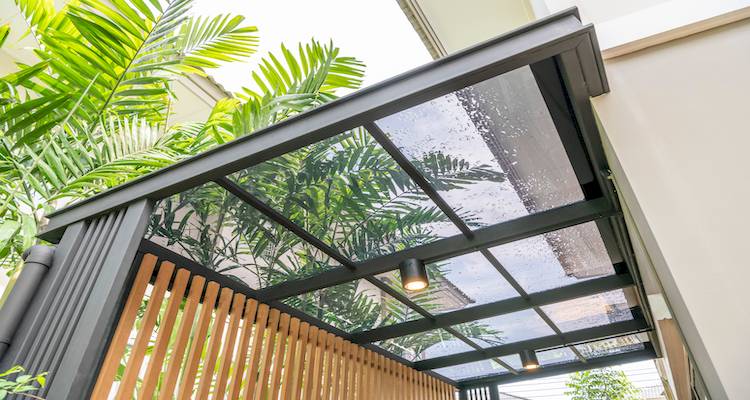 You can do the same with your porch roof to allow more natural light into your porch and maybe even your home if you go for a design that doesn't utilise an internal door.
Have Fun with Colours
As we mentioned previously, your porch is an extension of your home, so there's little sense in making it bleak or boring.
Have fun by decorating the inside with family pictures or jazzy designs, and you can even add a splash of colour to the front of your home with the help of a modern and bright door.
The contrast of a colourful door over a brick porch design is incredibly appealing, and it will help make your home stand out in the crowd.
Double Doors
Let your porch be the grandiose centrepiece of your home, with large double doors that open out onto the front garden or area of your home.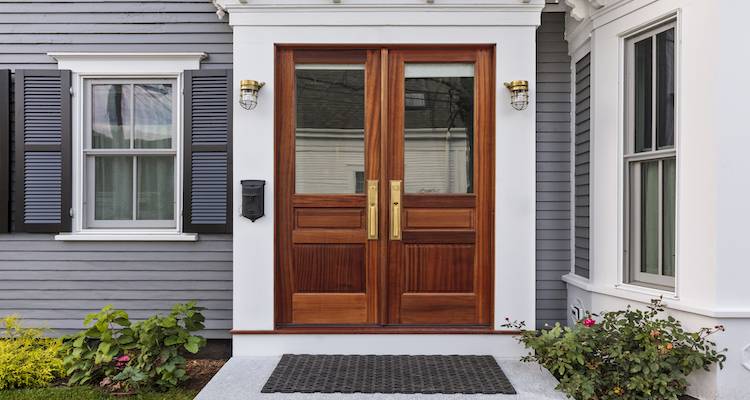 If you spend a lot of time in the front garden chatting to neighbours or for parties, it may come in extremely handy to have double doors.
What Are the Pros and Cons of a Porch Extension?
Here are the pros and cons of building a porch:
Pros
Extra Space
Unfortunately, we're often left wishing that our homes had more space, and eventually, we run out of space-saving tactics, so we have to build more. Porches offer this extra storage space at the front of our home, which can really benefit other rooms around the house.
Your bedrooms benefit if you can take coats, jackets and shoes out of them, your kitchen benefits if you choose to keep general clutter items in the porch drawers, and even items like dog leads can be kept in there too.
Heat Retention
The extra room and set of doors create another boundary for heat retention, with more insulation in the home to stop heat escaping, thus saving you money on energy bills.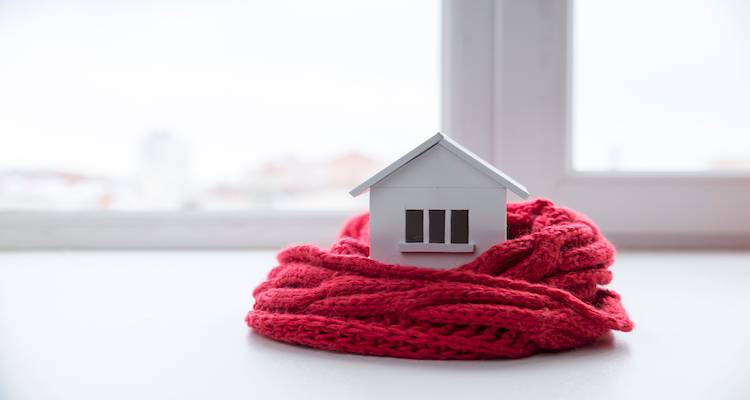 Not only that, but in the summer, the porch can create a barrier to stop too much heat coming into the home, making it cooler and more comfortable in those elusive warm months!
Security
We all want to feel as safe as possible in our homes at night, and while crime rates are on the rise, home security systems are keeping families and homes safe and sound.
A strong extra door to our home is just another big deterrent for would-be criminals.
Cons
Cost
Nothing comes free in this life, and a nice extension on your home is just another example of this.
However, it's worth noting that a porch extension is one of the cheaper extensions to have on your home. The savings in energy bills along with increasing the value of your home will mean that the investment definitely pays for itself.
Maintenance
There isn't a great deal of maintenance required on a porch, but it is another set of exterior windows and a roof to clean, especially if you opt for a transparent roof.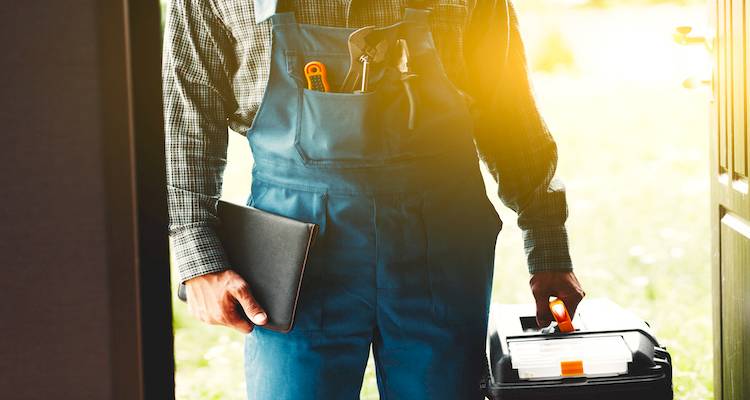 This isn't a massive drawback, but it is something that can't be ignored if you want to keep your porch in top condition.
How Much Does a Porch Extension Cost?
A new porch varies very slightly in price across the different styles of a porch, but not by a great amount. You'll typically pay between £2,500 and £3,500 for any porch style, but this is affected by a few factors.
Firstly, the price will depend on the size of the porch, and the materials you want to use. The price will also fluctuate from region to region, with big cities like London and Manchester attracting higher costs for tradespeople due to the higher cost of living and population density that creates competition amongst customers for contractors.
In contrast, the price will be lower in small towns and villages where there is a lower population density and therefore more competition for work, attracting more competitive fees.
For more information about the specifics and differences in price for building a porch, check out our dedicated pricing guide here.
How to Build a Porch Extension
We're going to take you through the different steps involved in building a porch in this section.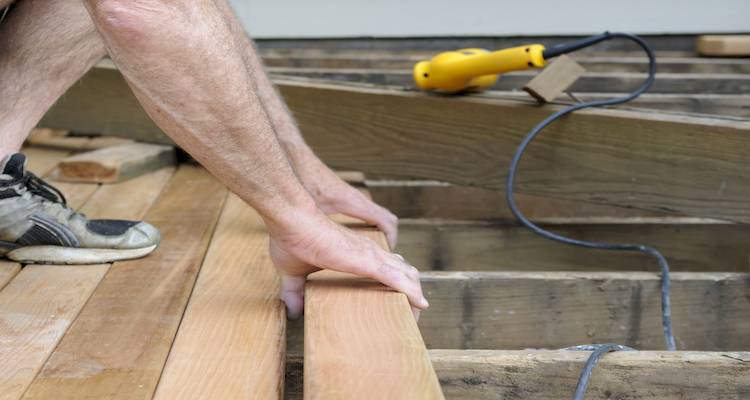 This isn't to be used as a guide for building a porch yourself, as it's too much of a complex job to be completed as a DIY project.
For extensions, the first step is always to prepare the area that the extension will be built and lay the foundations for building upon.
Next, the damp proof membrane will be laid to ensure the longevity of the structure and that the foundations won't degrade over time.
Concrete, or a sub-floor, will be laid left, providing a surface for the porch to be built on.
Next, the walls will be laid evenly to start building up the walls of the extension.
The top flooring will be added next and swiftly covered with something that will protect it while the construction continues.
Windows and windowsills will be installed next as the porch begins to take shape.
Once all the brickwork and walls have been completed, the roof of choice will be installed, followed by the door, and you're all ready to go.
All that is left to do is decorate and furnish your new porch!
How Long Does It Take to Build a Porch Extension?
For almost every porch, it will take between one to two weeks to build, with factors like the weather and any unforeseen obstacles affecting the overall time. However, an aluminium porch can be built in around three to five days.
Building Regulations or Planning Permission Approval for Porch Extensions
In most cases, you won't need planning permission to build a porch on the front of your home. However, if your porch plans fall under any of the points below, you will need to apply for planning permission at the cost of £172 with your local authority.
Your external ground floor area exceeds the total of three-square metres.
Your porch, in any area, is more than three metres above the ground.
Your porch is within two metres of any boundary, public road or public footpath.
Alternatives to Porch Extensions
There are a few alternatives to a porch extension, and while there may not be any that replace a porch directly, there are still a few options for you to consider.
Garage Extension
A garage extension provides different benefits than a porch does, but it's still a very popular option. A garage extension is more commonly used as another living area, rather than a room used for space and storage.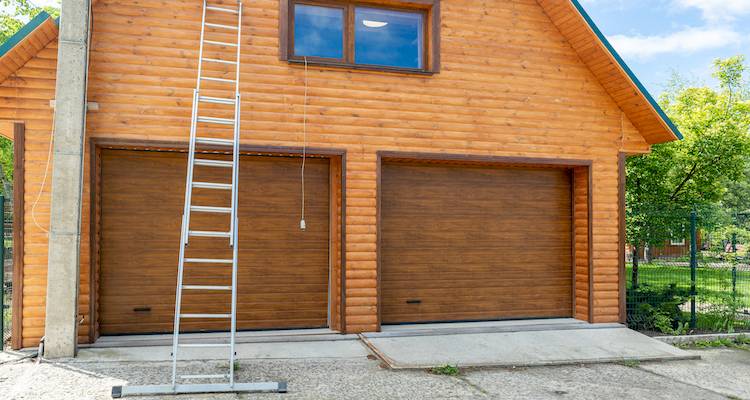 The average garage extension costs around £9,000 to build and takes around one to two weeks. If you want to read more about a garage extension and the details about them, take a look at our helpful guide.
Side Extension
Side extensions are more akin to porches, with some people using them as utility rooms and often another side exit or entrance to the home. They're a true renovation that requires passage through the home with interior doors.
They are also a lot more expensive to build than either a porch or a garage, with most people paying anywhere between £30,000 and £60,000 depending on the size.
We compiled a guide to side extensions for further information.
Questions to Ask When Hiring a Porch Extension Builder
There are a couple of things that it would be helpful to ask your contractor when getting quotes or before hiring a firm to carry out the work.
You'll likely have questions already concerning the specifics of your home, but here are some commonly asked questions that will help you select the right contractor and find out more about costing and timescales.
How much will the job cost?
How long is the job likely to take?
Do you think planning permission will be necessary?
Can they foresee any potential problems from your quote and walk around?
Have you completed similar jobs to this one before?
Are there any homes locally that you have worked on that we could see as an example?
Do you have a paper or online portfolio that we could see?
Are you accredited with any trade association?
Do you have liability insurance?
FAQs
Do you need permission to build a porch extension?
You'll need to check with your local authority about planning permission if your porch intends to do any of the following:
Your external ground floor area exceeds the total of three-square metres.
Your porch, in any area, is more than three metres above the ground.
Your porch is within two metres of any boundary, public road or public footpath.
What is the size limit for extending a porch?
There technically isn't any size limit for extending a porch, providing that if planning permission is required, it is approved.
Can you build a porch as a DIY project?
Building a porch is a very complex job that requires a trained and accredited professional to complete. There are too many structural and safety concerns and obstacles for it to be an appropriate job for a DIY enthusiast.
Can you have a porch at the back instead of the front?
You can install a porch over any external door, although it may be a better idea to either extend the back of your home or install a conservatory if you're looking for an extension at the back of your home.
Why is liability insurance important?
Liability insurance protects both the contractor and you as the customer against any accidental injury or damage, along with any disputes about the work completed and the fee paid.
Sources
https://www.anglianhome.co.uk/porches/porch-buying-guide/porch-styles-and-materials
https://www.everest.co.uk/planning-permission/do-you-need-planning-permission-for-a-porch/
https://www.planningportal.co.uk/permission/common-projects/porches/planning-permission