Plaster Repair Guide
After a certain amount of time, walls simply begin to show signs of wear and tear and damage over the years. Whether it's children hitting walls with toys, years of scuffs and scratches from furniture or simply some DIY went wrong, most walls will need some plaster resurfacing to get them back to looking their best.
Now, some people will opt to have their entire walls replastered and resurfaced, but in truth, this may not be necessary.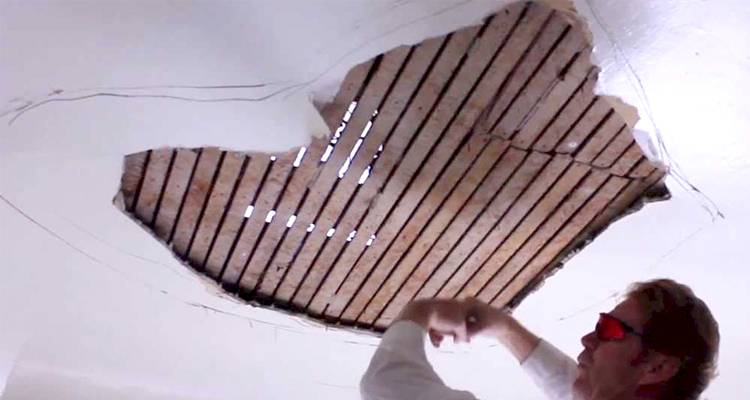 Usually, some plaster patch repairs or crack repairs will more than suffice in getting the wall back to looking nice and smooth and ready for either some new paint or some fresh wallpaper.
In this guide, we're going to explore all the information you need to know about plaster repairs, the costs involved, the associated timescales, the method contractors, take to repair walls and just about anything else you need to know about the subject!
What is Plaster Repair?
Internal walls within our home are plastered to make them smooth, neat and attractive, while also providing the perfect surface for wallpaper and paint to be applied to achieve stunning decoration in any home.
However, this plaster isn't the strongest material in the world, so blemishes are fairly common, including cracks, chips and marks throughout the walls. When walls begin to show these signs of wear, many people will pay to have the entire walls and ceiling resurfaced, but this isn't always necessary.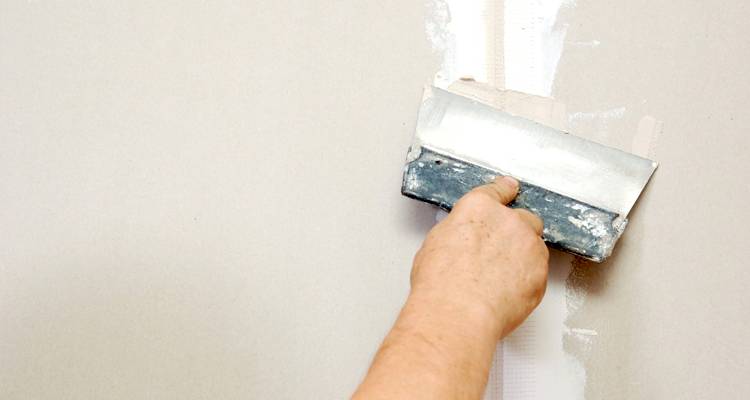 Of course, if the walls are beyond the point of repair, the most straightforward thing to do would be to resurface everything, but if your wall is just suffering from the odd mark or crack, it makes far better sense to have these little blemishes repaired.
Types of Plaster Repairs
Skimming
Skimming is when you apply a full layer of thin plaster to the existing plaster to cover any small cracks, chips or scratches. This is a really good option for freshening up the plaster without needing to do an entirely new thick layer of plaster which would take much longer and cost more.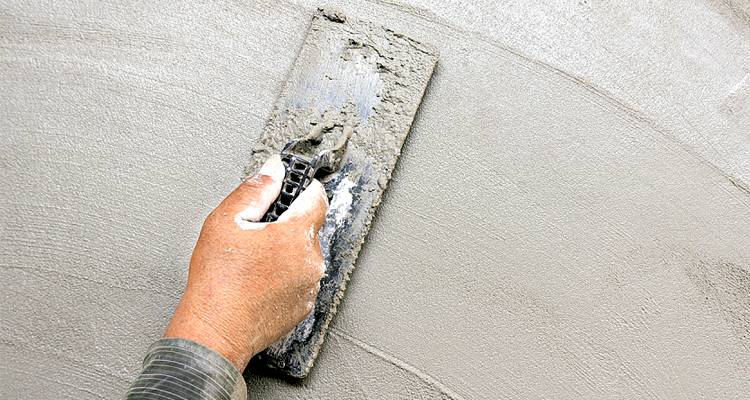 Patch Repair
For deeper marks and cracks, or more damaged walls, you can get a patch repair in which a thick amount of plaster is applied to the affected area to bring it back online with the rest of the plaster.
After this has dried fully, you may even want to have the wall skimmed to blend the patch repair into the rest of the plastered wall.
Pros and Cons of Repairing Plaster
PROS
Fresh Look
The most obvious benefit to repairing your walls with a plaster patch or skimming is to make it look nicer. Once the repair work has been completed, you can paint the wall, and the new fresh look will be a huge improvement on how it looked before the repair.
This is the main motivation for people to have this type of work done, which is probably why so many people go straight to a full plastering instead of exploring repair options first.
Longer Life
Keeping your plastered walls in good condition by filling cracks and holes will extend its lifetime significantly.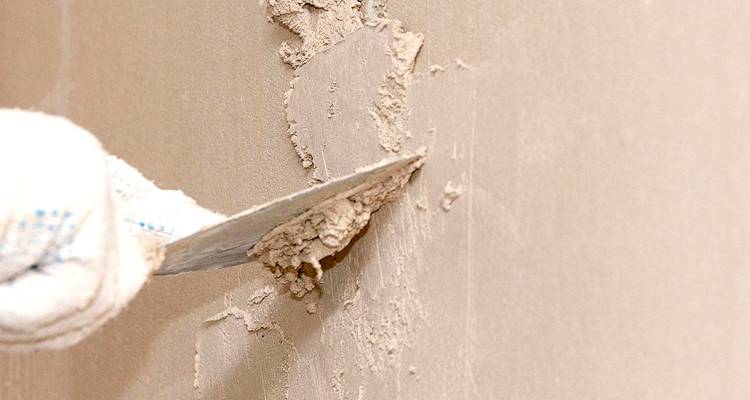 If you leave a crack in the plaster, it will become weak and either crack further, or the plaster on either side of the crack will begin to break away and fall off. Then your only option will be to have the walls plastered in full.
CONS
Cost
The cost of the job can be a slight sticking point, especially if you want to do more than one room in your home. We'll explore the price in more detail in the next section to give you a good idea about how much you're likely to pay for the work.
Full Plaster
While the benefits are clear in opting for a plaster repair rather than a fresh plastering in full, there are a lot of benefits to going the whole way and having brand new plaster applied to your walls.
You'll probably have a long time before you need to repair or skim this plaster, whereas you may find that you are repeatedly repairing the same wall, just in different areas.
How Much Does It Cost to Repair Plaster?
Now, the cost to repair plaster is quite a complicated thing to work out without getting a contractor to visit your home and give you a definitive price. Firstly, the size of your walls and the damage to them will impact the pricing, along with the location that you live in.
Big cities like London and Manchester attract higher rates for tradespeople due to the higher cost of living in these areas and the population density. In quieter regions, the competition between tradespeople means that they must quote competitive prices.
A wall skimming will cost anywhere between £150 and £800 depending on the labour rate, the size of your home and the state of the walls that require repairing. Now, a patch repair is a little cheaper, but you'll still pay anywhere from £70-£500 for patch repairs throughout your home.
Cost to Plaster a Room
You can expect to pay, on average, around £400-£700 to plaster a small room, but this will all depend on the size of the room and the number of walls you're looking to plaster at once, as you can often gain discounts for multiple rooms.
If you're finding that no matter how much you paint the walls or dress them with nice wallpaper and decorations, they still look damaged, tired and worn, it may be time to bite the bullet and have the entire wall resurfaced to work from.
The overall cost for the project will obviously depend on the amount of work to be done, the ease of access, the location of your home and the size of your walls. This is why people explore other options like patch repair and skimming.
The price can also fluctuate depending on the cost of materials, with low-cost/budget plaster costing far less than a long-lasting premium plaster. For more information about the pricing structure for plastering the walls in your home, check out this pricing guide here.
Cost to Plaster a Ceiling
If your ceiling is cracking, and the plaster is raining down into your hair, it's about time you had it replastered before it's too late! Much like patch repairs, skimming, and wall plastering, your ceiling will look so much better after the correct work has been done to it to bring it back up to standard with the rest of your home.
The pricing varies quite drastically for plastering a ceiling, depending on the size and complexity of your home. Still, a small ceiling typically rings in at between £300 - £400, with large ceilings rising from there.
For more information about the cost of replastering and resurfacing your ceiling, check out this price guide that we compiled about the subject here!
Cost of Painting a Room
Painting a room isn't too much of a difficult task, but it can be quite taxing and tedious, so why not leave it to a trained professional, who will also achieve a much better finish than a DIY project. A run of the mill 4m by 3m room would take a couple of days to paint in full, including all the coving and skirting board work, with an average cost of around £400.
As we've discussed, this price can fluctuate based on the size of your home, the location of it and many other factors, so this is just a general figure to go by.
If you've moved into a new home, or you want to redecorate the entire house, it's going to be much quicker and enjoyable for you to oversee the project instead of getting your hands dirty yourself.
A skilled decorator could have your entire house decorated in just a week or so, leaving you to focus on the more fun aspects of decoration like arranging furniture, buying new furnishings and picking colour schemes.
It's definitely worth paying the extra to have a decorator take the reins and complete the work on your behalf, and once you have paid for the supplies, it's probably not that much more expensive anyway.
For a deeper look into the costs associated with hiring a professional to paint your home, check out our article here.
How to Repair Plaster
The process of repairing plaster is pretty straightforward, but the task takes a skilled and experienced professional to carry out, so this should be attempted as a DIY job.
However, we're still going to explain the process to help you better understand the job.
First, the contractor will protect the rest of the room and furnishings by laying down some dust sheets over furniture and your carpets. This will not only protect your rooms, but it will collect any debris to stop it from sticking to the walls and ruining the smooth finish.
For plaster repairs, there may need to be some removing of old plaster surrounding the repair point to ensure a completely even and smooth job. This is where the dust sheets come in handy.
Next, the wall will be primed in the repair area with a diluted solution of PVA to help the plaster stick to the wall and dry out quickly.
The plasterer will more than likely mix the plaster on-site, and it's usually a mixture of water mixed with either gypsum or cement. This wet plaster ensures a smooth and even finish on the repairs, but depending on the size of the job, the plasterer may not need to mix too much.
The plaster will be applied to the wall in the areas that is required, along with constant skimming and adjusting to ensure that the finish is aligned with the rest of the wall.
How Long Does It Take to Repair Plaster?
The timing is all hinged on the number of repairs that are required. Most repairs are completed within a few hours, but the plaster must be left to dry fully before it is touched, so don't plan on doing anything with the room for a day or so.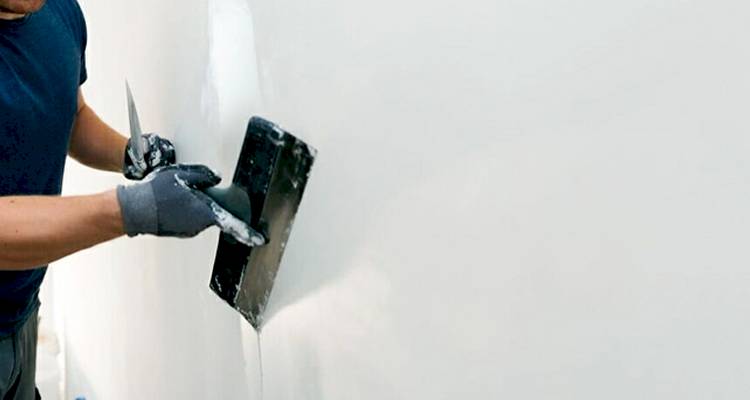 Building Regulations or Planning Permission Approval for Plaster Repairs
You don't need planning permission for plaster repairs unless you live in a listed building or conservation area. If you think your home falls within either of these categories, speak with your local housing authority for guidance on how to proceed.
Questions to Ask When Hiring a Plaster Repair Specialist
How much will the repairs cost?
How long are the repairs likely to take?
Would they recommend a repair or full wall plaster?
Can the contractor foresee any potential problems at first glance?
Has the contractor been in the trade for a long time?
Are there any other houses in the area that you have completed repairs for?
Do you have a website or portfolio that we could see?
Are you accredited with any association?
Do you have liability insurance?
FAQs
Can you fix hairline cracks in plaster walls?
Yes, these types of cracks can be repaired, but the plasterer will use a joining compound first to prevent it from cracking any further once the cover plaster has been applied.
Can you repair water damaged plaster?
If the plaster has been damaged by water, there may be a leaking or cracked pipe in the wall, which could be impacting door frames and other aspects of your home. For this, it's always best to have the pipes checked out, and fresh plaster applied in full.
Can you repair plaster walls yourself?
For small cracks and marks, you can touch these up yourself using products like Polycell Repair and PolyFilla. These products are great for smaller-scale touch-ups, but for any large jobs, you will need to enlist the help of professionals to ensure that the job is completed properly.
Do plasterers have a limit for the sizes of jobs they will attend?
Usually, tradespeople will have a minimum call-out charge that they will enforce for jobs that fall below that amount. This amount is generally around the £70 mark but speak to different contractors to find out more information.
How do I find a reputable trader?
The internet is a wonderful place to find out about tradespeople with prices, reviews, work examples and contact details. You can actually contact local tradespeople in your area through our website and get quotes without leaving your computer!

It's always best to check out the reviews of tradespeople before hiring them, as this is usually the best way to find out just how good they are and how people have found their work.
Sources
https://www.homebuilding.co.uk/advice/how-to-patch-plaster

Last updated by MyJobQuote on 23rd November 2021.