Conservatory Extension Guide
In this guide, we'll take you through everything you need to know about conservatory extensions, the price you're likely to pay, the time it will take, potential ideas for using your new conservatory and much more.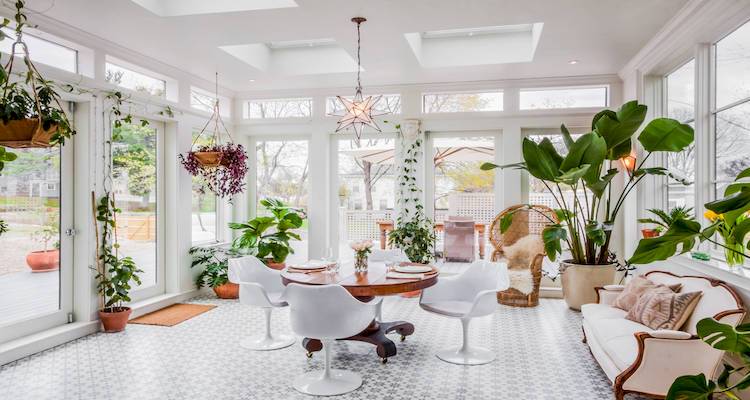 What is a Conservatory Extension?
A conservatory is a structure built on the outside of your home that still connects to your house, usually by a set of French doors at the rear of your home. A conservatory is typically made from brick for the walls, and either plastic or glass for the roof, with windows throughout.
They are very popular extensions due to their affordability, speed to erect and the fact that you don't need a great deal of space to have one installed. They provide the homeowner with a completely separate room from the home, usually devoid of the usual household noises and disturbances, due to the fact that it is technically outside.
There are some minor drawbacks to a conservatory which we will explore in a little more detail in a later section, but conservatories are great features of any home.
Types of Conservatory Extensions
Lean-to Conservatory
Lean-to conservatories are rectangular-shaped and have a roof that leans onto your house. It acts just like an extension to your home and looks just like one from above.
It's a simple, easy and cost-effective option for a new conservatory, and it's probably one of the most popular options in the UK. The average cost for a lean-to conservatory is around £9,000.
Victorian Conservatory
Another incredibly popular style of conservatory is the Victorian style. Easily distinguishable by the pitched roof and curved style, it's the best option to choose for maximising the amount of space you have on offer.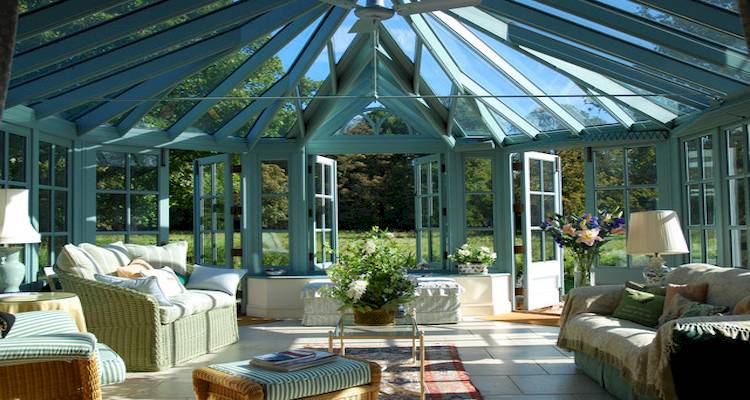 This is the best option for an elegant feel or the best option if you have a more traditional-style house. You can expect to pay around £13,000 for this type of conservatory.
Edwardian Conservatory
This isn't too dissimilar to the aforementioned Victorian styled conservatory. Like the Victorian style, the conservatory has a rectangular floor style, a pitched roof and again, it maximises all of the space you have available as well as letting a ton of natural light in.
The average price of this conservatory is around £12,500.
Orangery Conservatory
Orangeries are much more akin to full extensions rather than a conservatory as they are usually styled with an open plan wall leading from inside the home to the conservatory. They're great for letting more natural light into your entire home, and they can be styled in many different ways.
Conservatory Extension Ideas
Here are a few ideas for a conservatory extension and what you can use it for:
Conservatory Games Room
Whether you're a keen snooker player or a backgammon prodigy, a conservatory could be the answer to your game playing prayers. Conservatories are typically great for soundproofing the noise within from the rest of the house, so whether it's darts hitting a board, balls clacking together, or even the buzz of chatter from an evening poker game, conservatories fit the bill.
They are great for gathering around a board game with the family of an evening or on a quiet Sunday, or you can host your own pub quiz nights. All you really need is comfortable seats, tables for board or card games or your other game of choice to fill the room.
You can decorate the walls like a pool hall or a swanky Vegas casino. Your conservatory can be somewhere to have a little fun separate from the rest of the home!
Conservatory Bar
If you like having a swift pint down your local pub or enjoy having the odd glass of wine after work, you'll probably enjoy having your own in-house bar or pub. The rise in popularity of home pubs has sky-rocketed in recent years, mainly due to one very big world event!
However, the home pubs look here to stay! No more last order bells or lengthy queues at the bar. Instead, you can enjoy your own private VIP table in your conservatory with your friends and family, where the beers always cheap and the measures are always generous!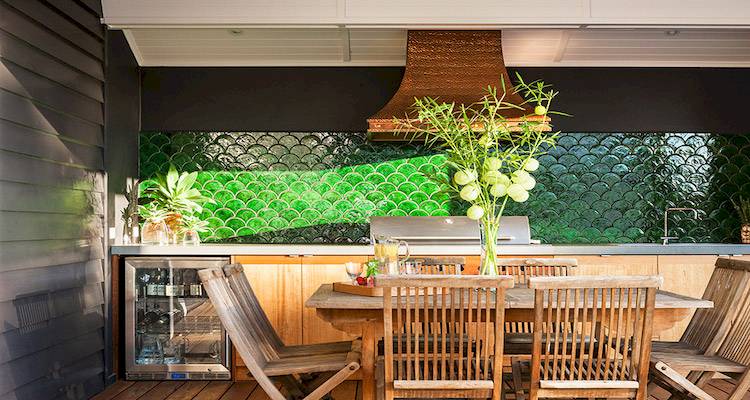 You can pick up second-hand bars, tables, chairs and stools from many places online, and a ton of small businesses now specialise in creating these types of furnishings designed for home bars.
Beer pumps have also become more accessible in recent years, with different variations and brands designing home beer kegs and pumps with refills ranging from 4-pint options to 30-pint options in all the same brands that you can enjoy in the pub! All you need now is a sleeve of pork scratchings and a few boxes of crisps to keep your regulars happy!
Conservatory Reading Room
Sometimes we all need a space to ourselves that we can use to escape the stresses in our life. Conservatories are often seen as little sanctuaries in our home that we can escape to with a good book and a cup of tea to steady our mind. You'll be surprised just how much of a difference having this space can make to your overall happiness.
All you need is some nice decoration, some soft music and a comfy chair to make this sanctuary come to life, and you'll be glad you made the effort and the investment to build a conservatory!
What Are the Pros and Cons of a Conservatory Extension?
We mentioned earlier that there are several pros and cons to having a conservatory extension done on your home. In this section, we'll explore each of them in a little more detail to give you a good idea on whether it's the right option for you.
PROS
Cost-Effectiveness
When compared to other projects like garage and loft conversions, a conservatory is much more cost-effective. Not only is it cheaper to install, but it's quicker to complete, too, ensuring as little disruption as possible. On average, a conservatory installation is around £9,000 cheaper than a garage conversion, and it also offers benefits that a conversion doesn't.
Enjoyment
You can't put a price on happiness, and the addition of a conservatory to your home will give you a ton of extra enjoyment. Whether you opt to use the conservatory as the new local pub or decide to make it your own personal library, you'll be thrilled either way.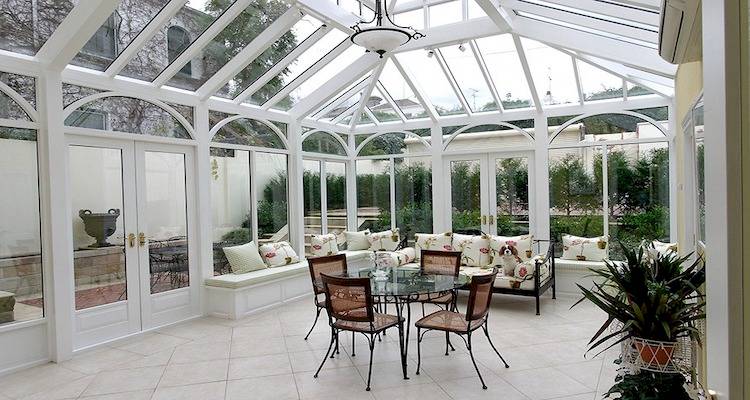 Warmth
The way a conservatory is laid out and styled means that a ton of natural light will make its way into your conservatory and home, making those mild spring evenings that little bit warmer. Anything that gives your home more natural sunlight can only be a benefit!
CONS
Insulation in Winter
Temperature isn't always easy going with conservatories. While it's easy to use comfortably on a spring evening, it can also be impossible to sit in there in the height of the summer or deep into the winter, depending on how well your conservatory is insulated.
Now, there are additional steps that you can take to improve the heat retention and insulation of your conservatory, ranging from differing roof materials to window films, so all is not lost!
Maintenance
Conservatories are left to the elements, which can create some very minor issues regarding the maintenance and cleaning of the windows, guttering and roof. Typical problems with conservatories tend to be a build-up of grime on the roof where standing water and debris has settled, along with the same in the guttering.
Now, this is pretty easily sorted out with the help of a pressure washer and a set of ladders, but it's worth noting that this is something you may need to do every couple of months to keep your conservatory looking its best!
How Much Does a Conservatory Extension Cost?
The average cost of a Conservatory does vary quite dramatically depending on a few different factors. The main factor is the type of conservatory that you need, with Edwardian and Victorian conservatories costing more than a lean-to, for example.
Secondly, the location of your property will greatly impact the price due to the cost of tradespeople being different from region to region.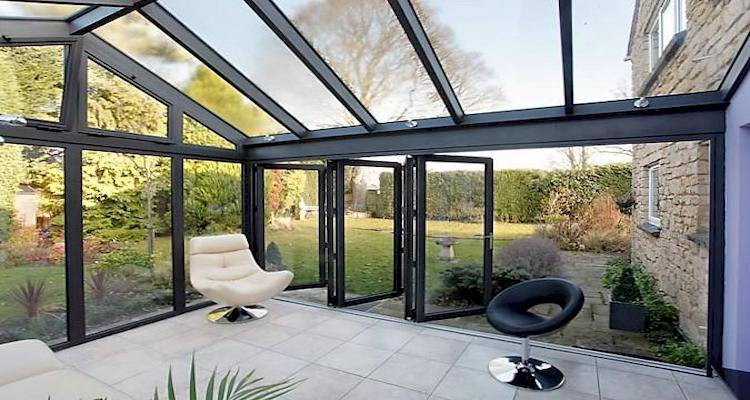 Big cities like London or Birmingham naturally attract higher costs for tradespeople due to the cost of living in these areas and the population density creating more competition between customers.
Small towns and villages have a smaller population density and a lower cost of living. Contractors must be more competitive in order to win work and encourage people to invest money into their homes and projects.
Another cost affecting factor is the materials that you want to use for your conservatory extension. If you are happy with a U-PVC based conservatory with cheaper window frames and a roof, rather than a glass-based roof and other more costly fixings, you can expect to see a lower cost for the overall job.
How to Build a Conservatory Extension
For an experienced contractor, building a conservatory is very straightforward. However, as a DIY job, it would be nigh on impossible. The job requires too much stabilising from the foundations for it to be recommended as a DIY job, so it's always best to leave projects like these to the professionals.
We're going to briefly explain the steps involved in building a conservatory, so you have a better idea of how the contractors will go about creating your conservatory extension.
Firstly, the foundations are lay and set in small channels where your conservatory will be.
These foundations will then be set with a weed preventing membrane to ensure the longevity of the structure.
Base sections are then fixed into place along with being fixed to your house.
Floor insulation sheets are next, followed closes by the fixed flooring of your choice.
Next, a skirt is fixed to the base structure so the walls and window frames can be fixed into place.
After this point, the roof will be attached after the windows and walls are safe and secure, and all that is left to do is to decorate your space!
How Long Does It Take to Build a Conservatory Extension?
The average time taken to build a conservatory is around 18 days, with the most time being spent preparing the space for the foundations and laying the foundations correctly to ensure that your conservatory will be safe, secure and up to standards.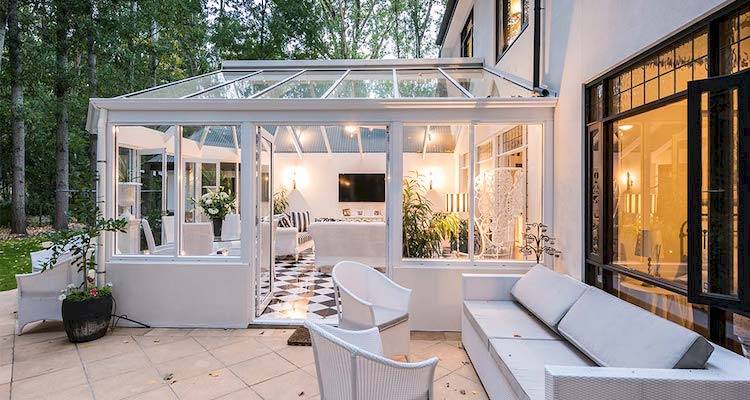 Once the contractors get to the stage where they are fixing the walls and windows together, the progress tends to move pretty quickly as you start to see your conservatory taking shape.
Building Regulations or Planning Permission Approval for Conservatory Extensions
A hard and fast rule of thumb for conservatories is: if they are less than 30m2 in area, or have independent heating, or are built with external quality walls and windows, they are exempt from needing planning permission.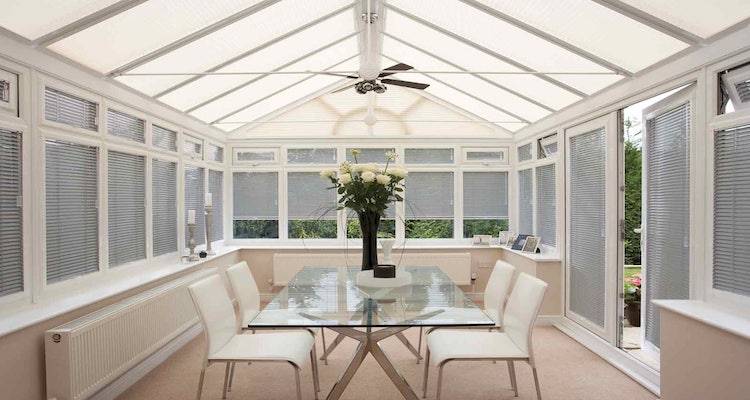 Of course, there are always exceptions to these rules. So, it's best to speak with your local authority to find out whether you'll need to apply for planning permission or not, and as the fee also varies from council to council, it's always best to seek guidance locally.
Alternatives to Conservatory Extensions
Garage Extension
A garage extension is pretty similar to a conservatory. They both offer a separate room in which members of the household can escape and get some peace and quiet, and they both benefit from being technically separate from the house whilst still being attached by a wall.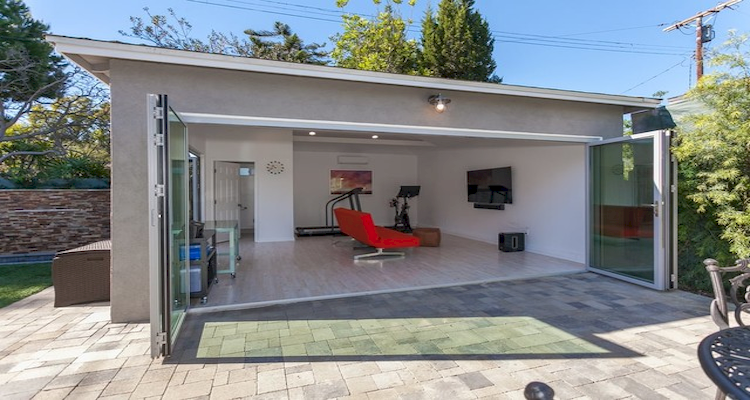 The average cost for a job like this is around £9,000, so a little cheaper than a conservatory. However, a garage conversion does lack a few key features that a conservatory benefits from, such as the amount of natural light and the soundproofing properties. For more information about a garage extension, check out our guide on the topic here.
Loft Extension
Loft extensions are a little different. Firstly, they tend to be more adept for extra bedrooms and dressing rooms than high traffic rooms like games rooms or living rooms. That's not to say that they aren't very helpful and popular, just that it all depends on what you wanted to gain from your extension.
The cost of a loft conversion is around £40,000, so it's significantly more expensive than a conservatory extension too. For more information about loft conversions, check out our pricing guide on loft conversions here.
Questions to Ask When Hiring a Conservatory Extension Builder
There are a few things to ask a contractor when getting quotes for your conservatory extension. Of course, you'll have your own questions in mind more specific to your home, but here are some useful things to ask to ensure that you're selecting the right firm to build your conservatory:
How much will the job be?
How long will it take?
Do you think we'll need planning permission?
Are there any potential problems you can see from your quote?
Have you completed jobs like this one before?
Are there any homes in the area that you have worked on that we could take a look at?
Do you have a portfolio that we could see?
Are you accredited with any trade association?
Do you have liability insurance?
FAQs
When does a conservatory become an extension?
For a conservatory to class as a conservatory and not an official extension, it must adhere to the following:
Be under 30m2 in size
Have at translucent roofing of at least 75% and at least 50% walls to glazing
Be at ground level
Have an independent heat source
Have a thermal separation from the main house with doors of an exterior quality
Can you convert a conservatory into an extension?
Yes, you can alter your conservatory to become an extension, but you will need to apply for planning permission.
Why is liability insurance important?
Liability insurance protects both you as the customer and the contractor from any accidental damage, injuries or disputes about the work completed.
Can you build a conservatory yourself?
As we mentioned in a previous section in this article, it is not advisable to complete the construction of a conservatory as a DIY project due to health and safety issues.
Can you install a kitchen in your conservatory?
Yes, you can, but it's significantly more expensive than a general conservatory build. For more information, check out our pricing article on conservatory extensions
here
.
Last updated by MyJobQuote on 20th October 2021.