Choosing a New Boiler?
If you are thinking of replacing your central heating system, are concerned about the energy efficiency of your existing boiler, or have a faulty boiler. Then you will need to consider buying a new boiler and having it installed, but what sort of Boiler should you choose and what information do you need to make an informed decision?  The first thing to consider is the type of boiler best suited to your home and fuel source. If you already have gas central heating or at least a gas mains supply to your property, then a new gas boiler will normally be the best choice in terms of running costs and efficiency. If you live in an area where you do not have a mains gas supply, then there are a number of alternative fuel options including LPG, oil, wood/solid fuel or wood pellets. Please see below for information on fuel types, boiler sizes, location and installation.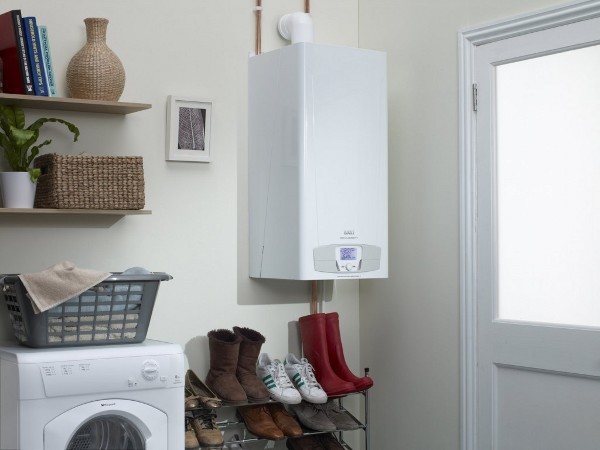 Modern oil boilers are just as efficient as gas boilers, so this is a popular choice, but will require an oil tank situated near your home which can be easily accessed so you can have your oil supply delivered. Even though oil burners are efficient, the installation of an oil tank to current safety standards is an additional cost to consider. You should also ensure that any oil central heating system is installed by an engineer that is OFTEC registered (Oil Firing Technical
Association). Oil central heating is often the cheapest option in rural areas where there is no gas supply, but slightly more expensive than gas to run with higher carbon emissions and higher installation costs.
Another option for properties without mains gas supply is LPG. Many modern gas boilers can easily be converted to burn LPG which makes the installation costs more reasonable, but still more expensive than a typical mains gas system due to the requirement for a gas storage tank. However LPG systems are cheaper to run than oil fired systems, but still more expensive than mains gas, so in terms of running cost, LPG slots in between oil and mains gas. Note that any work carried out on LPG systems must be carried out by a GasSafe Register engineer. If considering LPG, you must check with the boiler manufacturer and/or
your heating engineer before you finalise your decision to ensure the gas  boiler can be converted to run on LPG safely and efficiently – not all gas boilers will be suitable.
In the UK, log fired wood boilers are a popular and simple method of burning carbon neutral fuel to heat your home. In fact, many users are self sufficient in their fuel supply as they have access to woodland. Wood is also very cheap, with typical costs being around the same as natural gas (much less if you have access to woodland!). In addition, if the wood comes from a sustainable source then the carbon footprint for heating your home will be zero. Coal is also a cheap option but is not nearly as environmentally friendly, plus if you are in a smokeless fuel zone you will need to purchase a more expensive approved system.
Natural gas boilers (mains gas) are by far the most popular type of boiler in the UK, with good reason! They are cheap to install and run, fairly clean in terms of emissions and requires no external fuel tanks to be sited. In addition, gas boilers are so popular that there is plenty of healthy competition amongst manufacturers to keep the cost of boilers down and the technology is also well proven with many manufacturers offering guarantees of 10 years or more on their systems. The only cheaper method of heating your home is wood, but that is only slightly cheaper and requires more work. In summary, if you have a mains gas supply then, unless you have access to your own woodland or similar so you can gather free fuel, or simply must have carbon neutral heating, then a gas boiler is the sensible choice.
Once you have decided on the type of boiler, next you need to consider the size of boiler required. There are many calculators available online to make sure you choose a boiler which can produce adequate heating for your home, but any good heating engineer will be able to advise you on boiler capacity. Don't think it is better to buy a boiler that is oversized as this will simply waste money. When having a new boiler installed, it is cheaper and easier to simply put the new boiler in the same place as the old one. Whichever type of fuel you choose, it is worth going for a reputable known brand of boiler rather than simply the cheapest possible model.
Once you have chosen the type of fuel you require, the size of the boiler and the location, the final point to consider is the installation. It is absolutely vital that you get reliable and competent tradesman to carry out any heating work for you. Poor workmanship when replacing a boiler will not just be costly, it could be fatal. It is highly recommended that you find qualified, registered and vetted tradesman to provide quotes for replacing your boiler.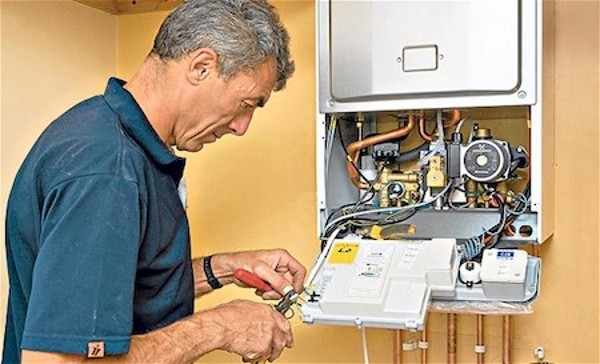 Last updated by MyJobQuote on 4th January 2017.