How to Decorate a Small Living Room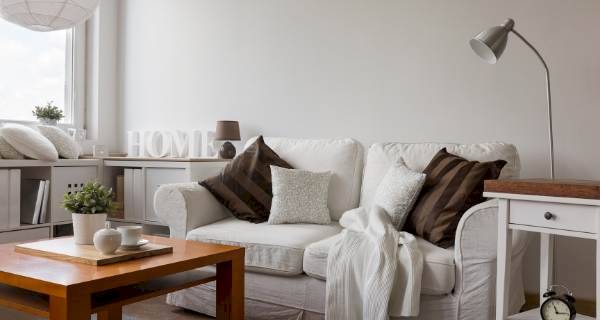 How do you decorate a small living room? The average size of a living room is getting smaller and smaller, with new builds now being built with smaller living rooms than previous generations enjoyed. Previously living rooms were around 85 sqm, but this has shrunk to what is now typically 76 sqm* and seems to be getting smaller and smaller, as developers squash more houses into plots of land. *(https://www.bbc.co.uk/news/uk-14916580)
But with the living room being the space to entertain guest or relax after a long hard day in work, what's the best way to decorate a small living room in order to make the most of the space you have?
When decorating a small living room, it's key to think about where you will first place larger items of furniture. Painting your walls plain with bright and neutral colours helps give a sense of space. Also utilise clever storage ideas to keep your smaller living room free from clutter.
Colours for a Small Living Room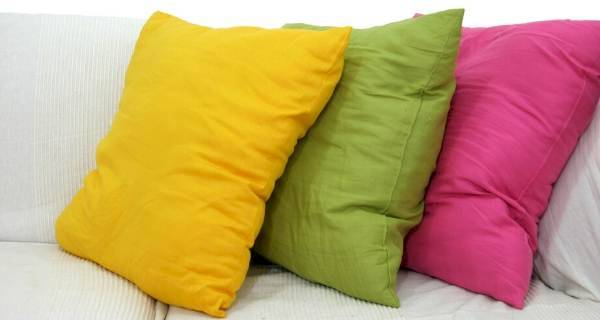 In a small room, it's important to have walls that are light in colour, as this helps reflect the light into the room. Using dark colours will make a room feel smaller than it actually is, as they normally reduce the amount of light being spread around the room. This is why new build houses or when selling a house, it's advised to paint walls in neutral colours.
You don't have to paint all the walls magnolia or white though, a light pastel shade of a colour can add warmth to a room, so do experiment with some colours to see which you prefer. If you do want to use darker colours, you can just paint one wall and leave the others neutral.
When it comes to wallpaper it's best to avoid large pattern wallpaper and also wallpaper that is too busy, as this can be too distracting on the eyes.
Simple stripes guide your eyes up and down or left to right and help a room feel larger than it actually is. Combined with some of the options below, this can help it feel like a much larger living room.
Add Colour with Wall Art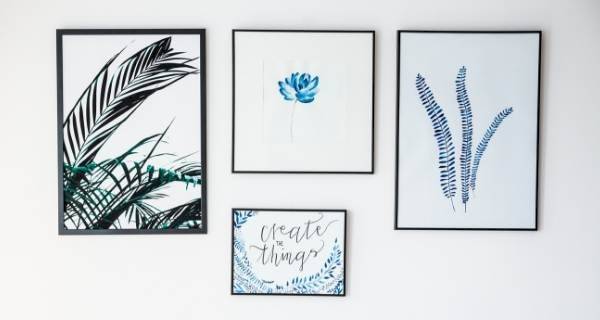 If you are sticking with neutral colours on your walls, this doesn't mean you can't add a splash of colour to your room. You can easily add colour to your walls by adding bold colour artwork or prints. It is also a nice idea to hang images of family from a memorable holiday.
Furniture for a Small Living Room
Keeping it simple key when it comes to furniture in a small room. Adding two 'snuggle chairs' in a room is a good idea if you have regular friends' round, as you can sit opposite each other, but the oversized chair also gives you a space to curl up on and watch a movie or read a book.
An alternative to this is to have a larger L shape sofa. But be careful when buying an L shape sofa as they will often only fit in a room one particular way round. It's better to have one where you can choose and swap which end the L goes, some sofas even offer a detachable stool that can be used for additional guest.
Adding a TV in the corner of a room used to be the norm, but with TV's being super thin a popular option in smaller living spaces is to mount the TV on the wall, saving lots of space that would otherwise be taken up by a unit.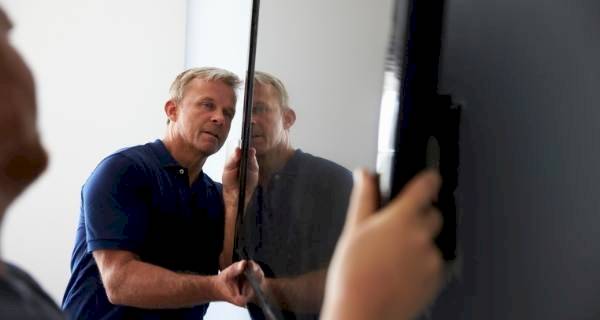 Choose furniture with exposed legs. Being able to see through and under furniture will give the sense of additional space in the room. This is the same with mirrored or glass table tops.
Another option is to bring colour in to your room with furniture. Having a bold colour sofa will help warm a room and help it feel cosy and welcoming. Just what you want after a long hard day at work.
Combine Your Living Room and Dining Room
Making two rooms into one is a great way to make the most of your space in a smaller home. Typically, this is already done in some new builds, but if not, it can easily be done. We don't recommend doing this on your own, as you will need to know if a wall is load bearing and you'll need to seek professional advice.
Having this open plan feeling in your home will allow you to feel like you are in a larger space, even though the additional space is another room this trick works.
Accessories for a Small Living Room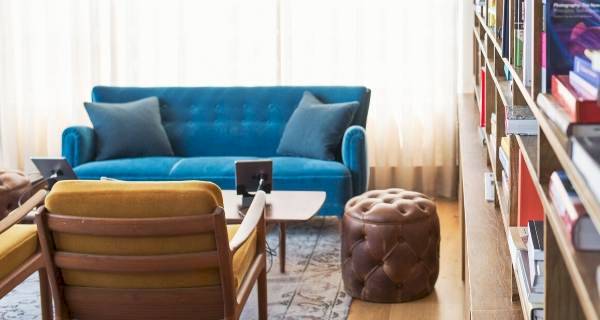 In a small living space, it's important to feel comfortable and also make your space feel cosy and welcoming. You can do this with accessories, but be careful not to add too many, as this can make the room look and feel cluttered. You will need to test in your space what feels cosy vs what feels cluttered.
Use accessories as a way to add bold colours into your living room. You can do this with cushions that complement the neutral colours you have on your walls.
Storage Options in a Small Room
When researching this post, one common theme was making maximum use of the height of your room. Use floor to ceiling storage solutions that can be secured to the wall for safety. The Ikea Kallax range is ideal for this, as they can be stacked on top of each other along the width of a wall. A typical wall can have up to 48 (8×6) boxes that you can add items to. Either putting a selection of books or leaving some exposed to display items you want on show.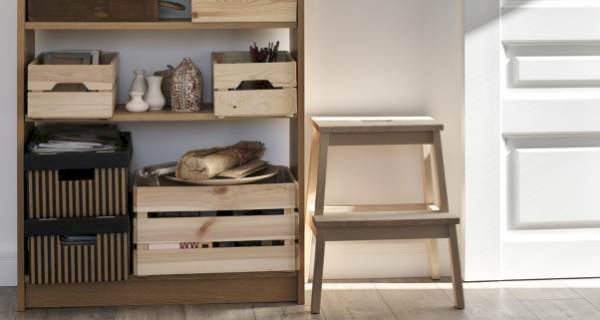 Other clever storage options that you can include are to have storage inside the sofa. This isn't very common, but it is possible and is ideal, as most sofa areas are large boxes with a cushion on top.
Custom built storage solution are most ideal for smaller rooms, as they are built just right for the space that you have. So if that's a small nook or corner of the room that you don't know what to do with or the space between furniture, contact a local trades person and ask them to build and design something special for your space.
Other posts you might be interested in
Last updated by MyJobQuote on 21st July 2020.