How to Declutter your Home with Ease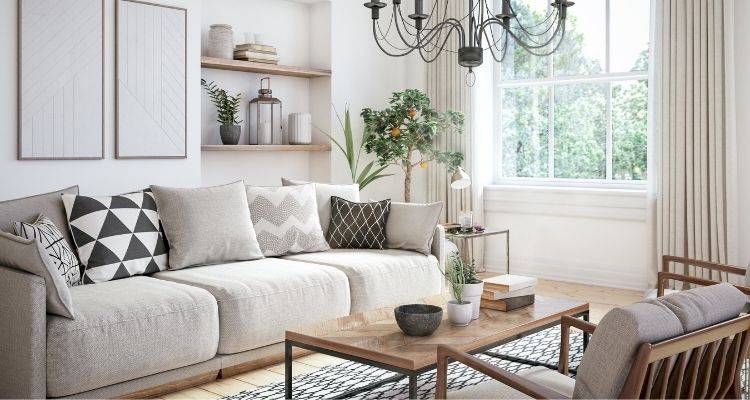 In 3 easy steps, you can declutter and transform your home into the relaxing space you deserve and enjoy spending time in. We at MyJobQuote are all for a simple lifestyle. That's why we make it easy for you to get free quotes from the tradespeople you need, such as cleaners, to help you spend time doing stuff you enjoy rather than cleaning.
Here is our stress-free guide on how to declutter your home with easy and simple steps to help you live a more organised life.
Set time aside to declutter your home
The evening after a long day at work is probably not the ideal time to choose to declutter (but if that suits you, go for it). Ideally, block out a weekend to make a good start on decluttering your home. If you want to declutter the whole house, we'd suggest doing it over a whole week to give yourself time to dispose of unwanted items. Taking on too much at once will likely lead to overwhelm and burnout, especially if you have a lot to sort through.
What does decluttering your home mean?
Removing clutter from your home can be very rewarding. You will enjoy a greater sense of space and relaxation without over-stimulating your mind. Most of us enjoy having our possessions around us, as we feel a level of comfort from them, but a home filled with clothes we no longer wear, unfinished DIY projects and toys the kids no longer play with can leave us feeling frazzled and out of control.
Decluttering means removing items from our lives that we no longer need or have a use for. It doesn't mean sitting in an empty room on the floor (unless that's the look you're going for, Ed.)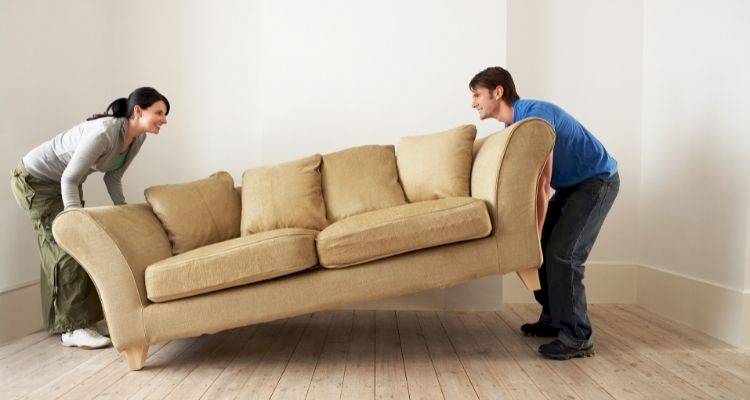 We asked friends and family what their idea of decluttering meant. To some of them, it means hiring a skip and throwing out most of the items in their home! Unless you can no longer see the furniture, decluttering your home doesn't have to be that drastic.
Here we go through our step-by-step guide to decluttering your home, and we think you'll be surprised how simple it can be.
Declutter your home one room at a time
Focus on one room at a time, so you are not overwhelmed. Think of it as if you were asked to eat an elephant. Break the bigger task (the elephant) down into smaller manageable actions (bite-sized chunks) to tackle. Which room you choose to declutter first will be up to you but starting with your living room or bedroom are popular options. Choosing to start with the room you spend the most time in will give you a place to sit and relax once you have decluttered it and plan to declutter the rest of the house. 
Three simple steps to decluttering your home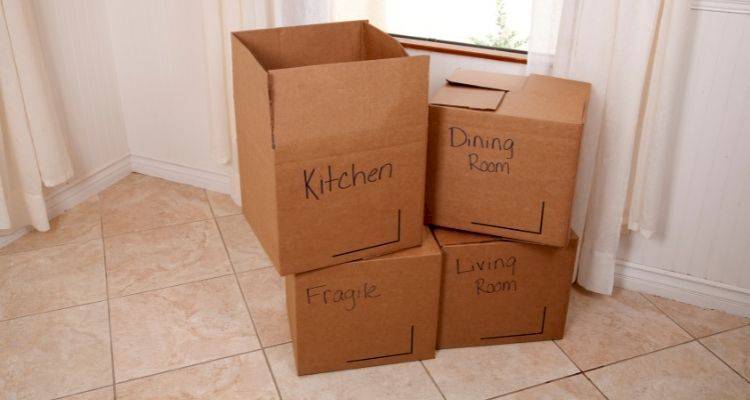 While decluttering, you will need somewhere to put the stuff you are sorting through. If it's a warm, dry day, you could put it outside. If it's wet or you don't have an outside space, clear all the items in the room to one side and work your way through them.
On the clear side of the room place three boxes and label them as 'Keep', 'Charity/Sell' and 'Trash/Recycle'. It is in these three boxes that you will place each item with the aim of only touching the item once.
Another option is to box everything up as if you were moving and then later go through each box, one at a time. This option is handy if you want to redecorate a room, as it will mean you fully empty the room of all your items. This is also a great time to get your carpets professionally cleaned or hire a decorator.
Step 1 – Items to keep
Decluttering does not mean getting rid of everything! You get to keep whatever you want to. So if it doesn't all have to go, how do you decide if you want or need to keep it?
Ask yourself: Do you use it or need it? If it is used regularly or has sentimental value, then keep it. Ask, does it work or still fit? (If it is broken and you haven't fixed it in the last six months, then it's time to bin it. The same goes for clothing that doesn't fit anymore, or you haven't worn for a couple of years.)
Step 2 – Charity/Sell
So you have something you want to get rid of? Congratulations! Choosing to remove something from your home is step one to decluttering your home. But what will you do with these items you no longer need in your home? If it works and is in good condition, you can sell it or give it to charity.
Selling: If you choose to try and sell, give yourself a timeframe in which to sell the item. If you don't sell it within a week, or a month, maybe think about donating it to a charity of your choosing.
Charity: While you may see value in the item if you have listed the item for sale and haven't had any interest within your chosen timeframe, it's time to donate the item to charity. Knowing someone else will get use out of the item can be very rewarding, and you are helping support people in need.
Step 3 – Trash/Recycle
It's easy to put something in the corner of a room or on a shelf and say to ourselves that we will fix it, or to hold on to it because it might be of use in the future. But if it is broken and doesn't hold any value, recycling it is the only option. Please take it to a recycling centre where it can be properly sorted and disposed of correctly.
What to do with everything you decide to keep?
After a good declutter and sort out, you should still have some items left. How do you store those items to make the best use of the feeling of space you have created by paring down your belongings?
Storage Ideas to help declutter
Choosing a storage solution that works for you and your stuff is key. You could choose to have something simple like boxes on a shelf, or you could decide to have custom-built units or fitted wardrobes in your bedroom. Get up to three free quotes from a carpenter who can custom build you a storage solution that holds all of your stuff and gives your space an organised, minimalist feel.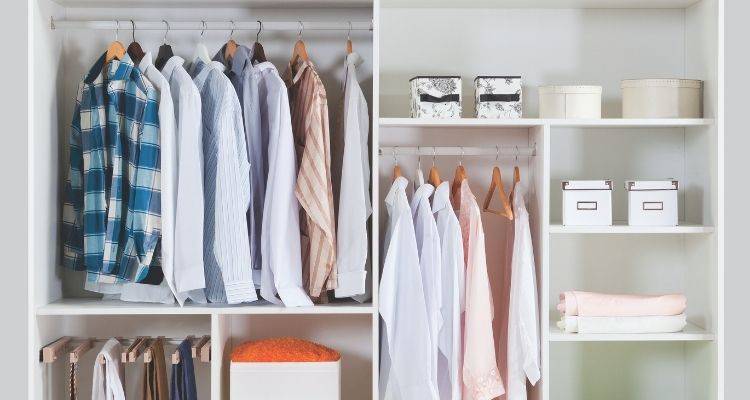 When should you declutter your home?
Decluttering your home is an ongoing process, and it is good to set time aside to declutter every three or four months. However, there are some critical times in your life to declutter:
Moving home
If you are moving home, it's a great time to declutter. Decluttering as you move will mean you are not taking items to your new home that you no longer need. This is also an opportune time to get rid of unwanted items, especially if you downsize your home.
Need space
If you generally feel overwhelmed and need more space, it's the perfect time to declutter. Look around and decide what you need. You could choose to box some items up and put them in storage for a few weeks and see if you miss having them in your home. If you decide that you can't live without them, see our post on home extension ideas for your home and how you can add extra space.
Decorating
If you are hiring a decorator, you will need to clear the room for them. This is an ideal time to sort through the stuff that you normally keep in that room and decide how much of it you want. If you need help clearing the room, you can also get three free quotes from a handyperson to help.
Decluttering and reorganising your belongings is a great way to feel like you have moved to a new house without having all the hassle of actually moving. Treat your home to a fresh, updated look with this year's colours.
Last updated by MyJobQuote on 18th October 2021.