Which Flooring is Best For Your Home?
What you put down on your floor at home is often overlooked but is an area of the house that can also change your home's whole look and feel.
Types of flooring for a home
The main types of flooring in a home are tiled flooring, natural wood flooring, wood effect (wooden laminate), lino flooring or different types of carpet. Some of these are more suitable for specific home areas, but it will mostly come down to personal choice.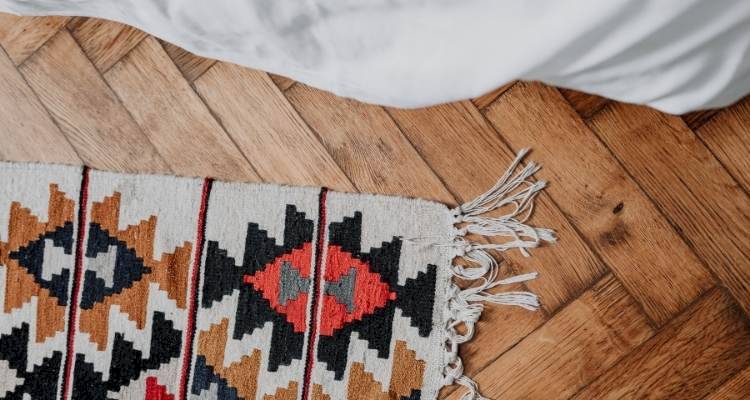 Choosing Natural Wooden Flooring
Natural wooden flooring can give a nice warming feeling to a room, but it can be cold underfoot in cooler months. That said, natural wooden flooring has many positive reasons, though.
The benefits of natural wood flooring
Natural flooring is harder wearing, so it will be longer-lasting, easy to clean, can add value to a home. Another benefit is that allergens are not going to get trapped as they do on the carpet.
Another advantage is it is much easier to keep natural wood flooring clean. We all have accidents at home, and your spills can be easily cleaned and if treated correctly. The floor is less likely to be stained or damaged.
One of the main reasons to choose natural wooden flooring is that this flooring option is a timeless option for your home and is unlikely ever to look dated.
Natural wood flooring is suitable in any room of your home, as it's very versatile.
Choosing Laminate Flooring
Laminate flooring is a cheaper alternative to natural wooden flooring and can also offer some of the same benefits, plus some additional advantages.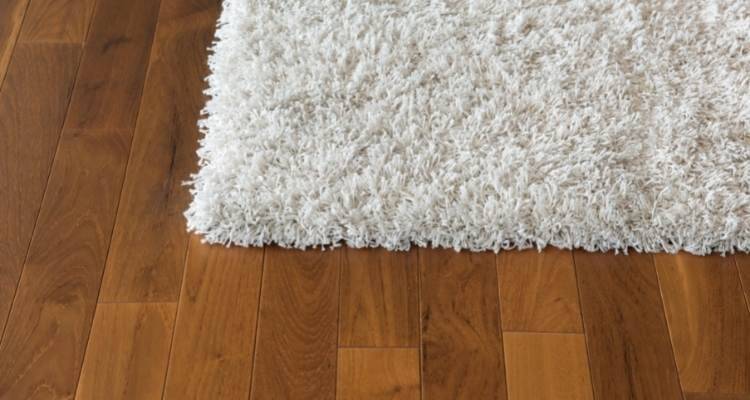 The benefits of Laminate flooring
Laminate flooring can be more durable, as it is scratch and water-resistant. It's also cheaper to install laminate flooring. However, if you choose budget flooring, it can also have the opposite effect and be easily damaged over time.
If you choose laminate flooring, you'll get more life out of a higher quality product, so it's worth shopping around and speaking to a flooring expert.
Like natural wood flooring, laminate flooring is suitable in any room of the home. Check with your flooring supplier that the one you choose meets the requirements for the selected room, as some options might not be suitable for bathrooms and kitchens.
Benefits of Choosing Tiled Flooring for Your Home
Tiled flooring is very durable and has been a flooring option for thousands of years. Most of which still exists today and can be seen in many period properties. If this doesn't scream durability and longevity, then I don't know what does. Tiles are also easy to clean, water-resistant and unlikely to be stained.
Depending on the type of tile used, it is unlikely ever to look dated. However, this can change over the years and is why in some period properties people have chosen to cover tiled flooring with other materials. Sometimes a simple rug is all you need to change up the look a little.
Tiled flooring can technically be used in all rooms of the home, but ideal places include entrance halls, bathrooms and kitchens. This is because it is easy to clean and this area of the house and can also see more footfall.
Is Lino Flooring a Good Choice?
Lino flooring in some parts of the home can be a good choice and has many advantages over tiled or wooden flooring options.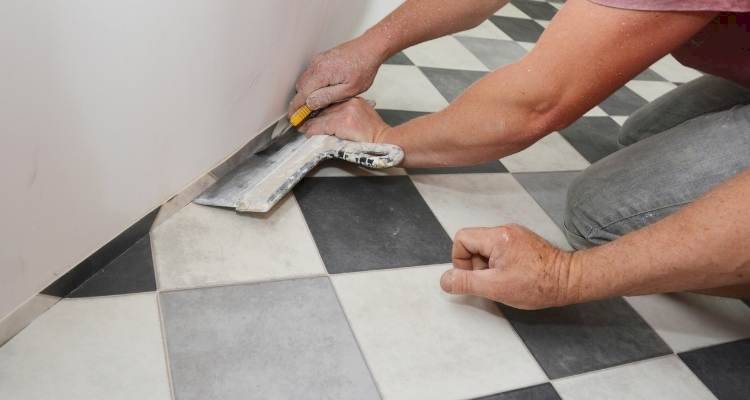 Benefits of lino flooring
Lino flooring is primarily used in bathrooms and kitchens, as it can provide a cushion underfoot, similar to what you will find or feel with carpet. It's also warmer underfoot than tiles or laminate flooring*. Other benefits are that you can have any design or colour that you want. It's also cleaner and easier to fit than tiled flooring and can be walked on as soon as it is fitted.
*This depends on how you heat your home, as having underfloor heating can change cold tiles into a warm underfoot solution.
Why Choose Carpet Flooring
Not all carpet flooring is equal. There is a wide variety of quality from both the materials used for the carpet pile and the carpet's backing. When choosing carpet, you will be choosing between a mix of wool and artificial fibres. This matters, as it will make a difference to how long your carpet will last and feel underfoot.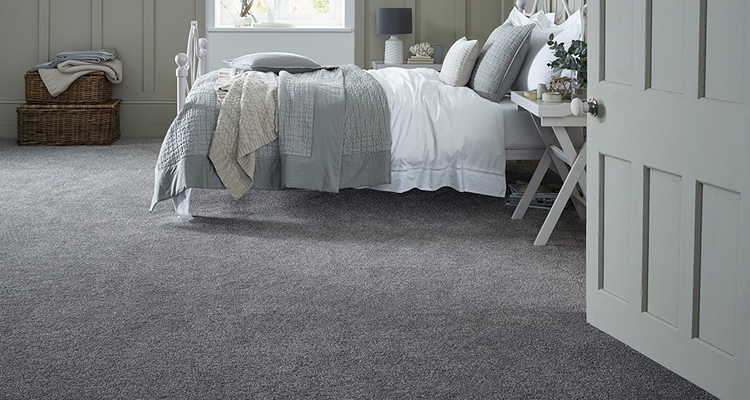 Benefits of carpet flooring
The main benefits of carpet are that it will provide warmth and comfort underfoot. The carpet also has limitless colour options. You can also select from a wide range of patterns.
The most common areas for carpets are in bedrooms and living rooms.
While carpet can add warmth and comfort to your home, it can also be harder to keep clean and need replacing much sooner than other types of flooring.
Whatever type of floor covering you feel is best for your home, find the right professional flooring specialist by requesting a quote today.
Last updated by MyJobQuote on 25th August 2021.