Top 10 Home Improvements You Shouldn't Do Yourself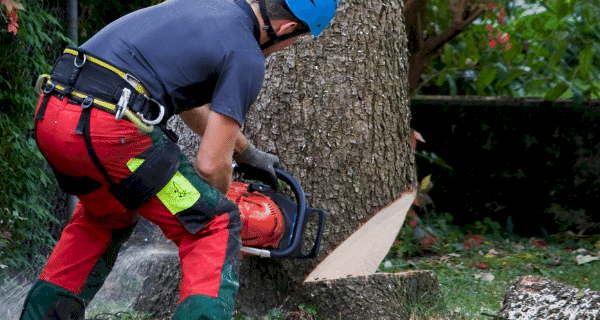 Top 10 home improvements that you shouldn't do yourself. You should hire a professional to do these jobs, failing to do this could end up costing you more and void your insurance…
You can normally save money if you choose to do most home improvement projects yourself. It is however important to note that most home improvement projects are best done by professionals. This is due to the nature of the work being undertaken. If done wrong, you can do further and often costly repairs to your home.
Our focus in this article will be those DIY (do-it-yourself) home improvement projects you should never do alone because of several reasons the most notable being safety. Below are Top 10 Home improvements you shouldn't do yourself.
1. Electrical Wiring Improvements
This project tops the list of DIY home improvement projects you should never attempt. Especially if you are not a trained electrician or electrical engineer.
Even though you might know a few things about electricity, there is more to electrical wiring than knowing a few codes. There is also the fact that the National Electrical Code keeps changing, so your knowledge might be out of date.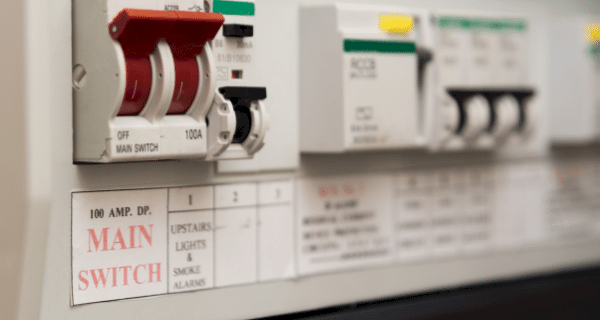 You're best to hire a qualified electrician if your DIY home project involves wiring. This way you can make sure the work is insured should there be any issues further down the line.
2. Roofing Projects
If you live in a house that has more than one storey, you are better off hiring a professional to handle roofing projects. The reason for this is mainly due to safety reasons.
Any house that towers above one storey has a high. Working at heights is dangerous and can lead to fatal falls if you don't have the correct safety gear and/or the right training. Do yourself a favour and hire a professional to get the work done on your roof or any work involving heights.
3. Plumbing Work
It is advisable to hire a plumber to do DIY home improvement projects on any plumbing. Although plumbing looks easy, you will be surprised by how tricky it is. You need the right tools, skills and knowledge to do a commendable job.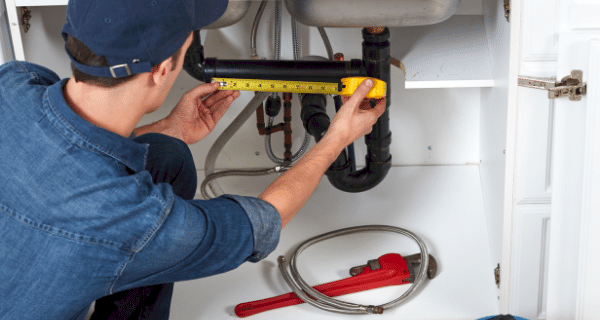 Even the simplest of pipework done incorrectly can lead to a small leak. This leak left unnoticed or checked, could lead to long term damage to your home and end up costing you in expensive repairs.
4. Installing sprinkler irrigation systems
Malfunctions are bound to happen when you try to install a sprinkler irrigation system on your own. To avoid incurring huge costs in water bills, repairs etc. You should consider hiring technicians specifically trained by sprinkler irrigation system manufacturers so that your sprinkler irrigation system is installed perfectly.
5. Projects involving substantial use of concrete
Although fixing cracked driveway slabs or bricks might not be a challenge for the average homeowner, any projects involving substantial use of concrete should be left to professionals. i.e., pouring large concrete slabs to make concrete driveways etc.
This is because you need the perfect or correct mix which is harder to achieve without prior construction knowledge. An incorrect mix can lead to issues like cracking allowing weeds to grow through.
Also, a professional will be more likely to achieve a better-looking result that will help improve your kerb appeal. Find out more way to improve your kerb appeal.
6. Framing or Installing Windows
To do an excellent framing job, you will need beyond the basic knowledge that is required for DIY home projects. You will ideally need to have a lot of framing experience and the correct tools. You also need to be knowledgeable about current local building codes.
While you might think you know, the average homeowner is unlikely to be fully up to date with everything there is to know about building codes. This also means any pending changes that could have implications on the work being carried out. It's best to leave this one to the professionals and keep your home safe.
7. Appliance repair:
You should also refrain from doing appliance repair jobs simply because appliances are very delicate. It's also linked to reason one on this list, which is down to electrical repairs. Any wrong move by an untrained hand can render an appliance useless resulting in more expensive repairs or unsafe repairs.
It's also surprising how easy it can be to order the incorrect replacement part. Leaving you with parts you don't have any use for and might be unable to return them.
8. Central Heating Repairs
Installing or carrying out central heating repairs must be done by a qualified engineer. Attempting such projects on your own can lead to serious issues, including fire damage and carbon monoxide poisoning.
To be insured and keep your warranty active, you will need to have repairs done by a Gas Safe engineer. Don't take a risk, it's never worth it and can also end up costing you more.
9. Demolition projects:
Even though demolition home projects can be fun, you should never attempt them on your own. It takes more than a sledgehammer to do a safe and decent demolition.
If you want to avoid risks associated with demolitions i.e. structural collapse, electrocution etc. you should always consider hiring a professional. You never know what is hidden behind a wall.
By hiring a professional with the correct insurance, you will be covered, should anything go wrong. While the tradesperson should have full insurance and is one of the things, we always suggest you check before they begin work, it is also worth checking and letting your own insurance company know if you are having any home improvements done.
10. Tree Cutting or Removal
As easy as this project seems, it's best done by a professional (an arborist) to cut or remove trees in your garden safely. Knowing how to trim or cut down a tree is a skilled profession and getting it wrong can lead to serious damage.
This is simply because many things could go wrong i.e. heavy branches may fall and damage your property, the tree can fall on telephone wires etc. There is also potential that the tree can be damaged in a way that is hidden and can lead to it causing damage or fall during high winds when you least expect it.
Last updated by MyJobQuote on 9th June 2021.