These are the Longest Waiting Lists for an Allotment in the UK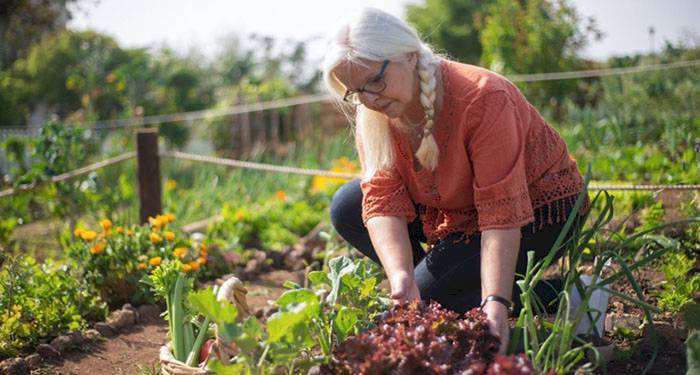 Gardening is good for the soul. Especially over the past two years and seemingly never-ending lockdowns, many of us have picked up a new hobby and started looking for ways to spend more time outdoors. It is hardly surprising that as a result of this, allotments are in high demand.
There are currently more than 100,000 people in the UK on waiting lists for an allotment and applicant numbers have nearly tripled in some regions since the beginning of the pandemic.
To find out which areas have the longest waiting lists and how much time you can expect to wait when applying for a plot near you, we gathered data from over 300 local councils across the UK and put together the results below.
If you are considering applying for an allotment, you may want to get your application in sooner rather than later. The average waiting time across the UK to receive a plot currently lies at two years and eight months. Although, depending on where you live, you could be waiting for up to seven times longer than that.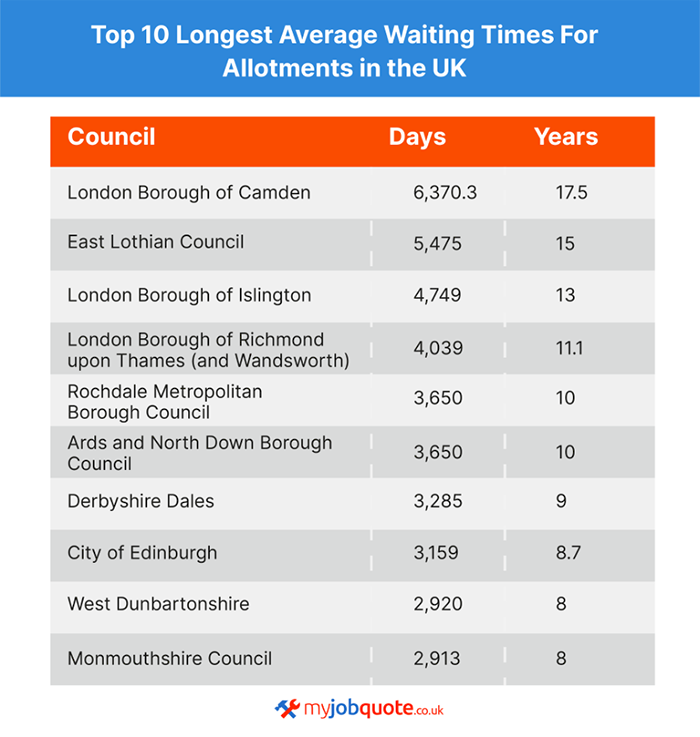 The data shows that London gardeners are among those who wait the longest. Topping the list is the borough of Camden, with an average waiting time of 17 and a half years until applicants receive land to grow their veggies. In second place is Scotland's East Lothian region, where gardeners wait for 15 years on average.
This is followed by the London boroughs of Islington in third place and Richmond Upon Thames in fourth, with average waiting times of 13 years and 11 years.
One unlucky Camden resident was on the waitlist for a solid 18 years and 3 months, (6690 days to be exact,) before finally getting their plot. This earned them the title of longest-waiting applicant in the UK. The next runner up was a gardener from Richmond upon Thames, who waited over 17 years before getting down in the dirt.
In Derbyshire Dales, an applicant recently received their allotment after a 15-year wait and an Edinburgh resident sat on the waiting list for 14 years before finally getting a patch.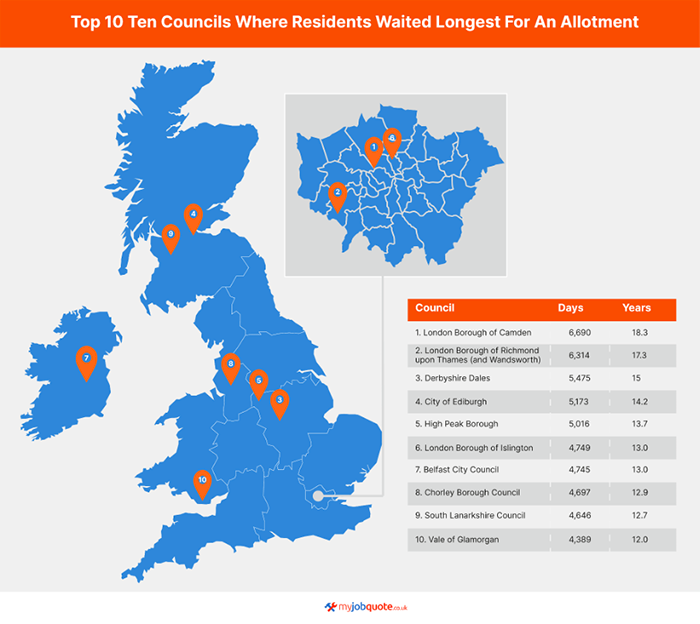 Interest in allotments has spiked during lockdown, with some waiting lists increasing in size by up to 233%.
The longest waiting list in the country with 6845 names on it belongs to Nottingham City Council.
Southampton follows in second with 4820 hopefuls and Edinburgh (4259) and Newham (4071) come in third and fourth place with giant backlogs of aspiring gardeners.
While these numbers may look disheartening, some councils have more plots and higher turnovers of patch-holders, so a longer waiting list does not necessarily equal longer waiting times.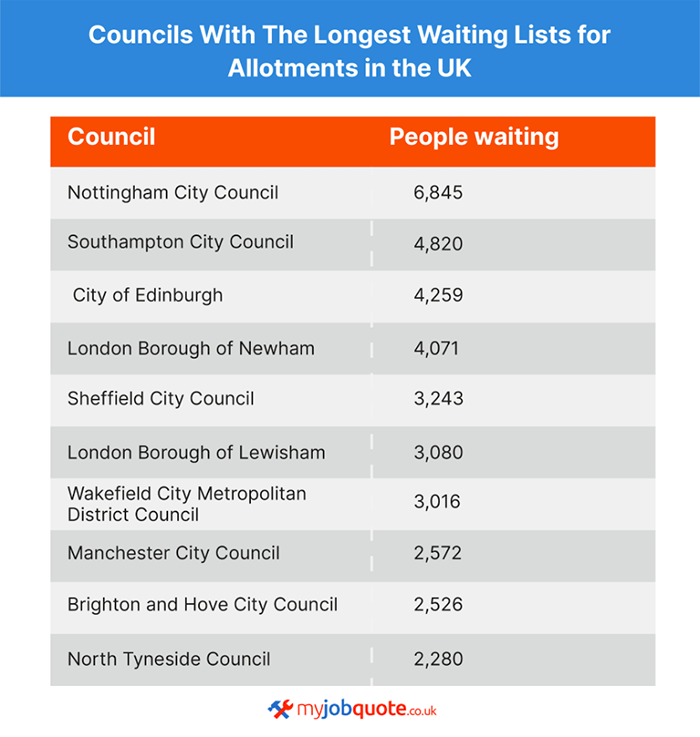 Last updated by MyJobQuote on 8th October 2021.