Driveway Ideas to Increase Your Homes Kerb Appeal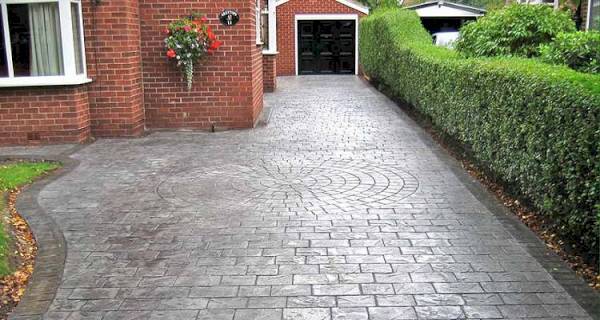 Often a driveway is an afterthought and one you possibly give very little attention to, as you just pull on the drive and head indoors. However, did you know that upgrading or adding a new driveway is a proven way to increase your home's value.
The front of your home is the first impression visitors or potential buyers will have. If this is important to you, it's time to upgrade your driveway, but how much does it cost and what type of driveway can you install?
Driveway Ideas and Types of Finish
There are many types of finish that you can get on a drive way and we go in to more detail of each of them on our driveway cost guides, but here is an overview of the types of driveways you can install to improve your kerb appeal.
Imprinted Driveway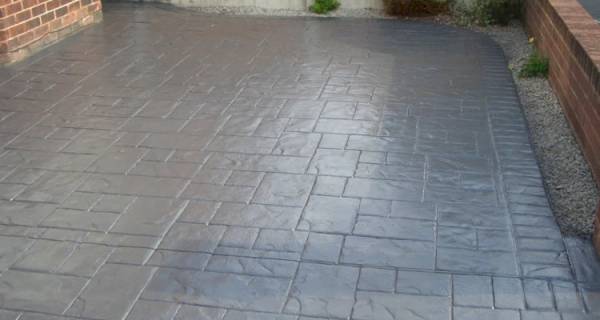 This is a layer of concrete that is poured over a suitable base and then a pattern is imprinted in to the concrete to make it look like a block paving driveway. An imprinted driveway isn't something you can tackle as a DIY project and will require a professional to install for you.
If you are choosing to upgrade your home with an imprinted driveway, you'll be able to choose from a variety of colours and prints to give your drive a unique look and feel to your home.
Imprinted Driveway Installation Cost
Gravel Driveway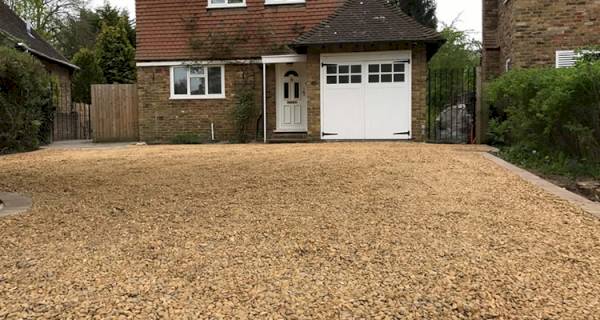 A gravel driveway is often added to homes for a more rustic look and feel and is one of the easier driveways to install. The hard part of a gravel driveway is the preparation side, making sure you excavate to the required level and put down the adequate base will require some heavy work.
We would still recommend getting in the professionals, as they will be able to get the job done quicker and mean you can use your driveway sooner. A professional will also be quicker at preparing the driveway for the new material and be aware of what to look out for like pipes and cables that can be quite hazardous and costly to repair if you DIY and damage them.
Gravel Driveway Installation Cost
Resin Driveway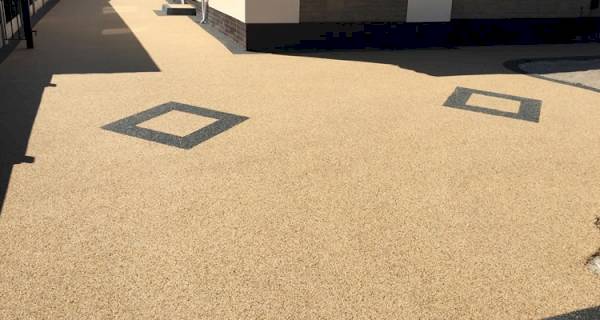 Installing a resin driveway is becoming more popular and this is because it a permeable solution, meaning the water drains through it and therefore will not require planning permission like some of the other driveway solutions.
The benefits of a resin driveway include that it is long lasting, low maintenance and, eco -friendly. When it comes to options to deciding what your driveway will look like there are plenty of colour options available, so you can really choose a finish that gives your home a unique look and improves your kerb appeal.
Resin Driveway Installation Cost
Block Paving Driveway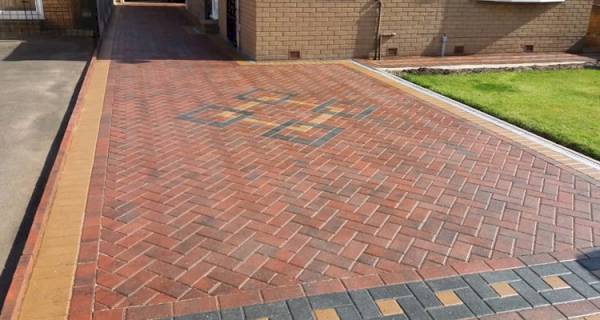 Block paving is constructed using coloured concrete blocks and often includes an asymmetric pattern that is carefully planned to specifically fit your driveway. Giving your dive an individual look that isn't repeated elsewhere.
Due to the extra time taken and the cost of materials, installing a block paving driveway is the more expensive option. It's important that you get a specialist in to do the work for you, as they will understand the way the blocks need to be placed in order for them to last. If laid incorrectly, they can easily move and cause an uneven surface.
Block Paving Driveway Installation Cost
Tarmac Driveway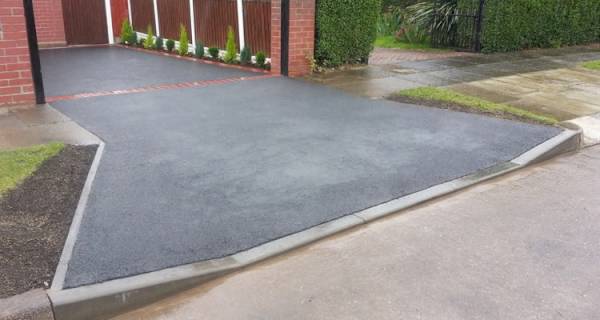 A tarmac driveway is the cheaper solution, but that doesn't mean it's a bad choice for your driveway, as it is a classic look and one of the more popular choices for driveways. It's cost effective, weather-resistant and long lasting.
If you think that tarmac is the boring option, as it only comes in grey, then think again. You can install a tarmac drive and still add colour if this is something you are looking for. So if you're looking for a red, orange or green driveway, you'll still be able to do this with tarmac.
Tarmac Driveway Installation Cost
Concreate Driveway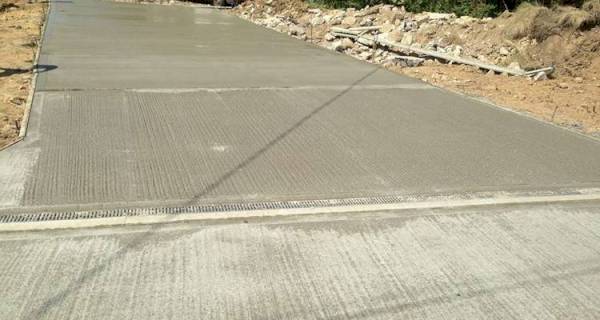 Yes, an imprinted driveway (see above) is technically a concrete driveway, but there is also a standard concreate driveway that can be installed. This is one where typically a cement truck will turn up and fill the prepared driveway area.
The advantage of these is that they are normally easier to lay, last for a long time (20+ years) and they are easy to maintain. Regular sweeping or a jet wash will bring it back to looking fairly new.
You can choose to paint your concrete driveway, but you will need to use a specialist paint that also helps seal the surface. You can't use masonry paint, as this will just peel off and leave your driveway looking unsightly.
Concrete Driveway Installation Cost
Typical Costs of Installing a Driveway
As with all home improvement, the cost of installing a driveway will depend on the type of material you are using, but also the size of the material. We go in to more detail in our costs guides for driveways, but here is an idea of what it will cost you.
| Type of Drive | Typical Cost |
| --- | --- |
| Imprinted driveway | £3800 |
| Gravel Driveway | £2500 |
| Resin Driveway | £2300 |
| Block Paving Driveway | £5750 |
| Tarmac Driveway | £2200 |
| Concreate Driveway | £3500 |
Dropping the Kerb
If you don't currently have your kerb dropped and you are installing a driveway to your home for the first time, you will need to apply to the council to lower the kerb. You can use your own contractors for this, but they will normally need to be on an approved list by your local council.
Driveway lights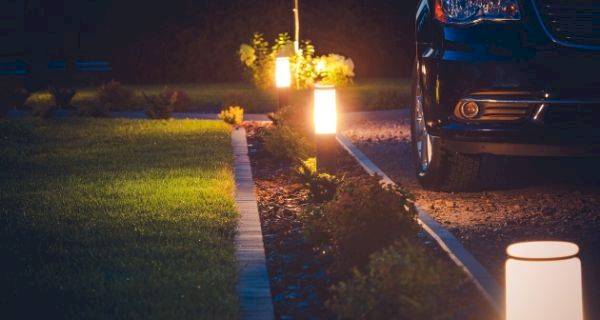 Adding lights to your driveway will certainly increase your homes kerb appeal, but they will also be useful when you are arriving home in the dark as they help illuminate your driveway and surrounding area.
We always recommend getting in the professionals to do the job right and give your home the quality finish that you work hard for and deserve.
Last updated by MyJobQuote on 8th June 2020.