How to Paint New Plaster
Painting fresh, new plaster is a little different than painting a typical wall. You have to make sure you prep the new plaster first before painting so you get the exact finish you want. This easy-to-follow guide will show you exactly how to paint new plaster, so check it out below!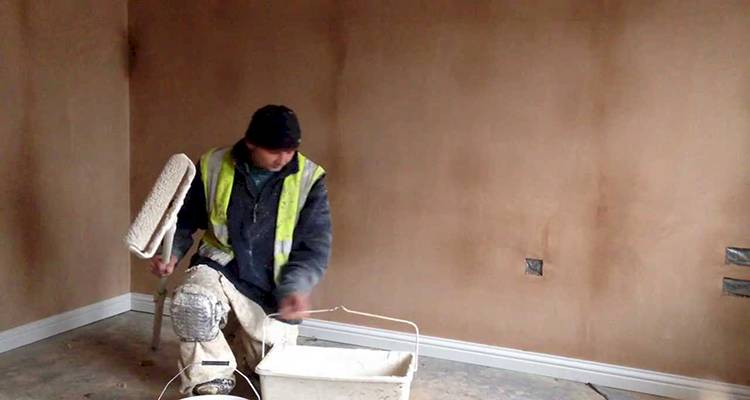 What Tools Do I Need to Paint New Plaster?
Below is a list of the tools that you will need to paint over new plaster:
Dust sheets
Paintbrush or roller
What Safety Equipment Do I Need to Paint New Plaster?
In order to protect your clothes from becoming covered in paint, it is recommended that you wear overalls to protect yourself from splashes or drips.
What Materials Do I Need to Paint New Plaster?
Below is a list of the materials that you will need to paint over new plaster:
Emulsion paint
Water
Topcoat paint
How to Prepare for Painting Over New Plaster
To prepare for painting over your new plaster, you must first ensure that the plaster is completely dry. It is recommended that you wait at least a week before attempting to paint over new plaster.
If you notice any dark patches on the plaster, this is a sign that it is probably not completely dry yet and that you should wait a little bit longer before painting it.
You can buy paints that are specifically designed for use on plaster. However, if you don't have one of these, you can paint over your plaster using a matt emulsion paint that has been watered down. You should aim to water it down by mixing around three-parts paint to one-part water.
How to Paint New Plaster Yourself
Below is a step-by-step guide on how to paint over plaster:
Step 1
Ensure that you plaster is completely dry before you decide to plaster over it.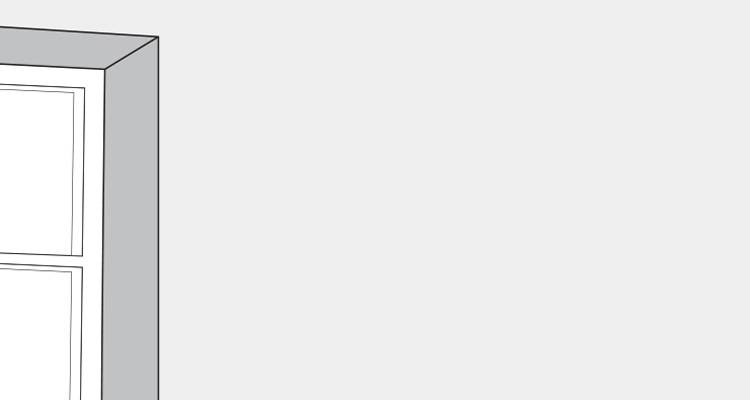 Step 2
Mix together a mist coat made of watered-down emulsion which can act as a primer. The extra moisture in this mist coat will absorb into the wall and will make it much easier for your topcoat to stick.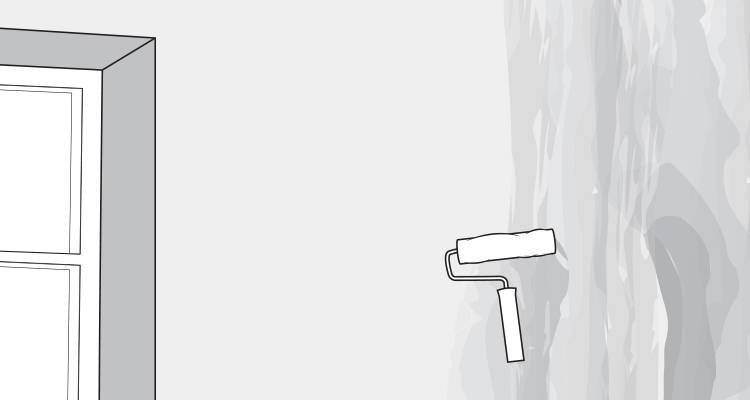 Step 3
Treat any protruding corners with a protective coating to ensure that the steel joist underneath doesn't show rust.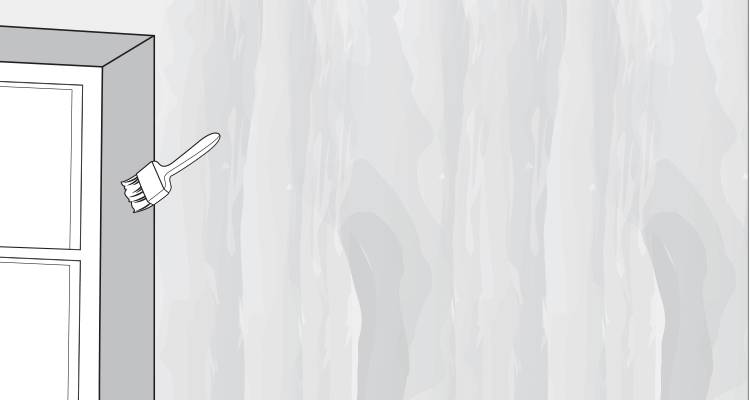 Step 4
Apply the mist coat in upwards motions until you have covered the entire wall. Mist coats can drip quite easily, so be sure to keep checking and paint over any drips or runs so that they don't dry and ruin the finish of the wall.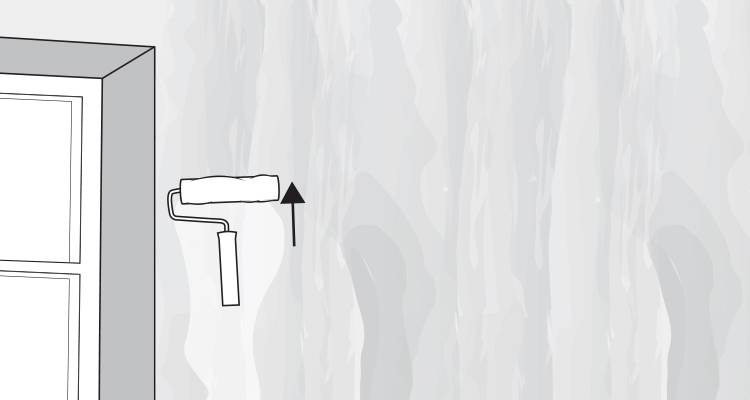 Step 5
Wait 24 hours for the mist coat to dry.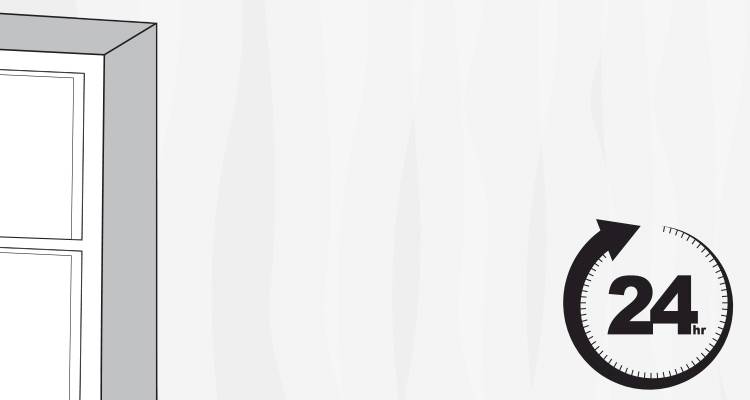 Step 6
You can now apply your topcoat on top of the mist coat. For best results, you should apply more than one coat.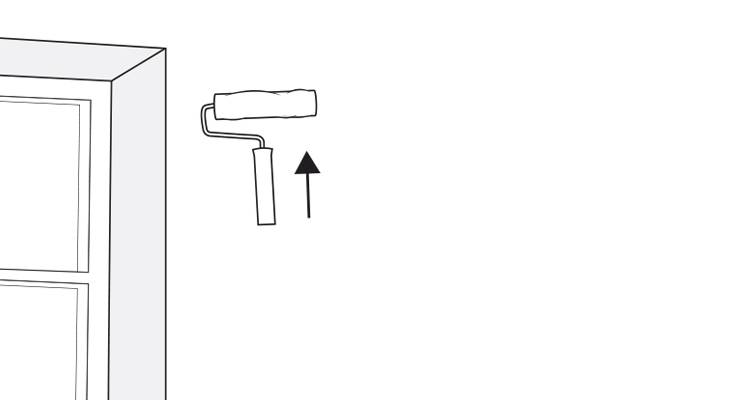 FAQs
How long do you have to wait before painting new plaster?
It is advisable that you wait at least a week before you paint new plaster, no matter the materials that were used. You should ensure that no dark patches are visible on the new plaster before you make any attempts to paint it.
How much do you need to water down paint before applying it over new plaster?
You will need to make a mist coat which acts as a base for the topcoat. This mist coat should be made up of three-parts emulsion paint and one-part water. Once you have applied the mist coat, you can then decorate as normal.
What is the best emulsion paint for new plaster?
The best types of emulsion to use on new plaster are products that are made specifically for new plaster. These are usually high-quality matt emulsion paints that allow the substrate to breath and also allow the drying process to continue after the paint has dried if needed.
Can I speed up the drying time for new plaster?
Some people like to use a dehumidifier to speed up the drying process. However, sometimes when you remove the moisture too quickly, it can cause cracks or imperfections in the surface. We recommend leaving the plaster to dry naturally for the best results.
How long does it take to plaster?
It will depend on the size of the job. To plaster one wall, it will usually take around 3-4 hours on average. If you are plastering the whole room, this will usually take an entire day.
Sources
https://www.youtube.com/watch?v=t7DWFgI4pQk
https://www.valsparpaint.co.uk/help-advice/how-to-paint-new-plaster

Last updated by MyJobQuote on 20th April 2021.