How to Mix Mortar
If you're struggling to mix the perfect mortar, check out this easy-to-follow, step-by-step guide. It includes images to show you how to mix mortar and a list of tools you'll need.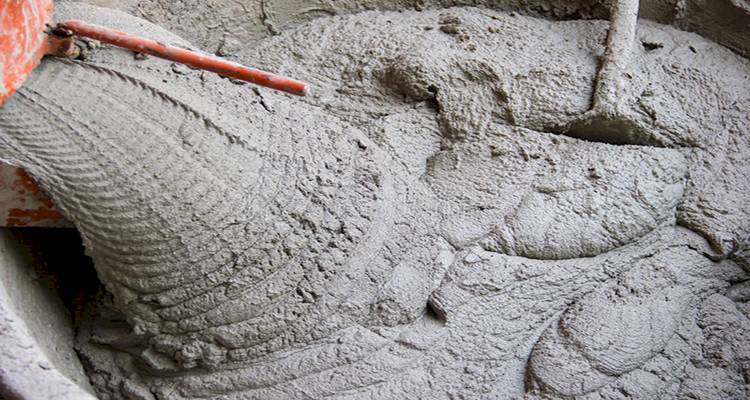 What Tools Do I Need to Mix Mortar?
Below is a list of the tools that you will need to mix mortar yourself:
Shovel
Wheelbarrow
Mud board
What Safety Equipment Do I Need to Mix Mortar?
Below is a list of the recommended safety equipment needed for mixing mortar:
Safety glasses or goggles
Dust mask
What Materials Do I Need to Mix Mortar?
Below is a list of the materials that you will need to mix mortar:
How to Prepare for Mortar Mixing
To prepare for mixing mortar, you must ensure that you have all of the tools, materials, and safety equipment needed to effectively and safely complete the job.
Before you start to mix the mortar, you should put on your safety goggles and dust mask so that you are completely protected from the start.
Make sure you have your wheelbarrow and mud board ready so that the mortar can be mixed and transferred quickly.
How to Mix Mortar Yourself
Below is a step-by-step guide on how to mix lime mortar by hand:
Step 1
Empty the package of mortar mix into your wheelbarrow being careful not to overspill it.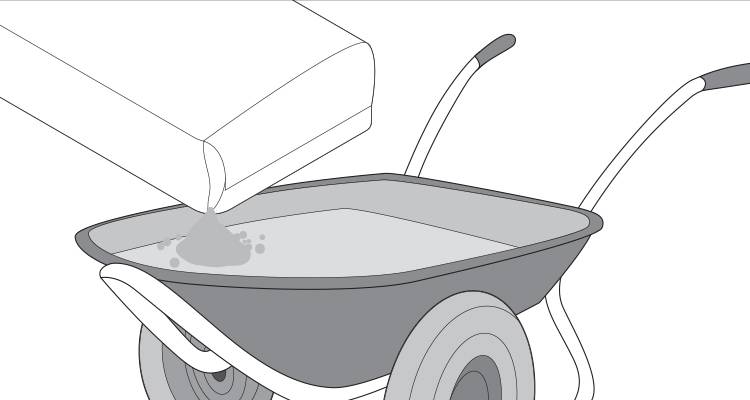 Step 2
Add a small amount of water to the wheelbarrow. It's important that you don't begin by adding too much water as this can ruin the consistency and you will have to start again. You want to focus on adding the water in gradually.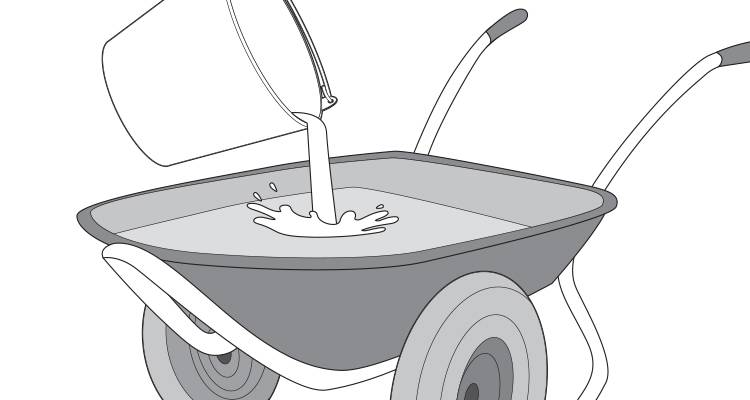 Step 3
Once you have added some water, use the shovel to lift the mortar mix over the water. Concentrate on lifting the back and sides of the mix over the water and fold it all together.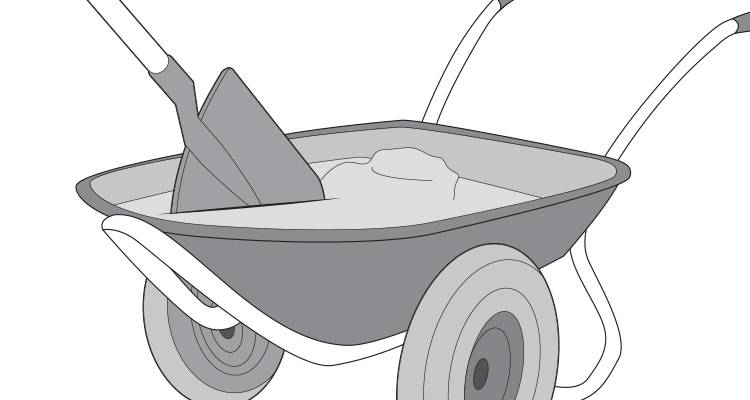 Step 4
Once all the water is mixed in, add some more water and repeat the above step. Continue to fold the mix over and combine it with the water and spread it through the mixture evenly. Continue adding and folding in water until it reaches the right consistency.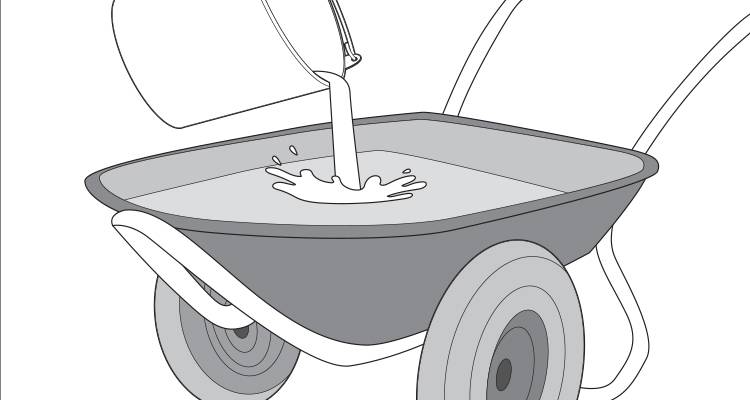 Step 5
Now, add some water to your mud board before transporting your mortar mix over to it.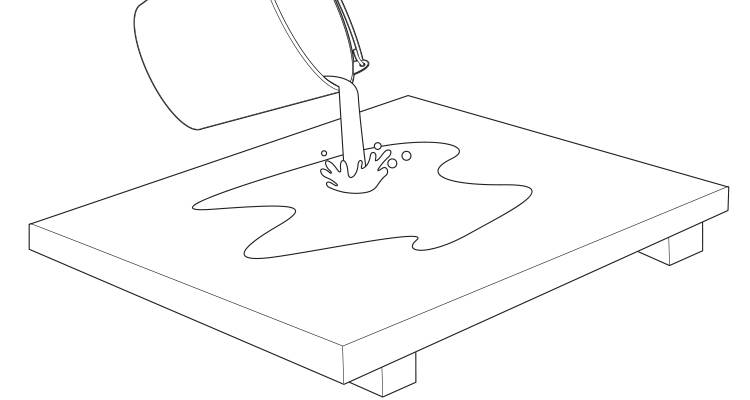 Step 6
Check the consistency of the mortar mix on the mud board. If it is too hard, create a circle in the centre of the pile of mortar and insert some water into this central hole. Then start piling the mortar from the outside into the centre and continue this until the water is all mixed in.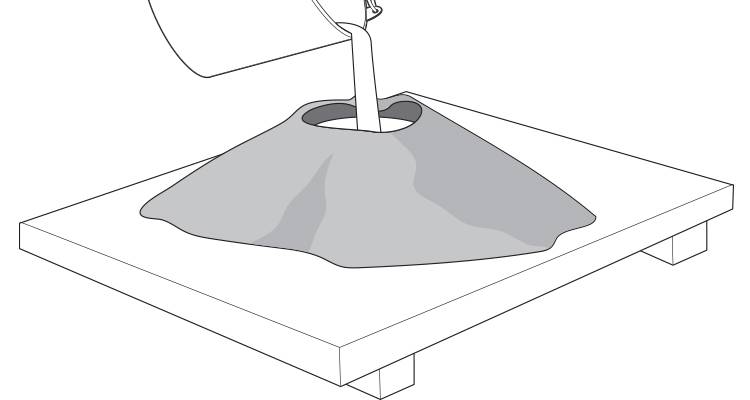 Step 7
Continue to take the mix from the outside and move it into the centre to create the ideal consistency.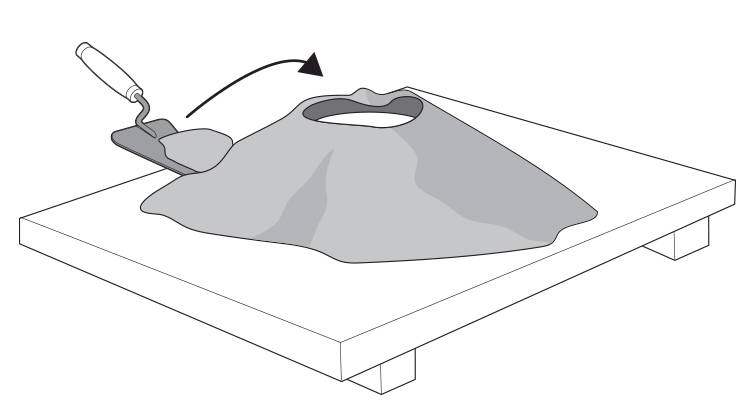 Step 8
Once the consistency is perfect, the brick mortar mix is then ready for use.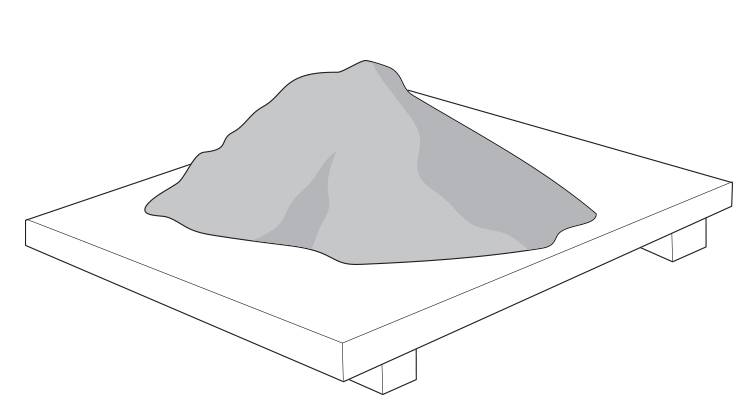 FAQs
Can you mix lime mortar by hand?
Lime mortar can be mixed by hand or in a cement mixer. You should mix the mortar for five minutes and allow it to rest for three minutes, then go on to mix it for another three minutes for the best results.
How do you mix mortar in a bucket?
Pre-wet your bucket ready for mixing and add the cement, lime, and sand in the appropriate amounts. Then add water on top of the dry ingredients. Fold the mixture from the bottom into the water. Continue to mix it until the water is fully mixed in.

Then add more water and keep mixing. Keep adding water until the mortar is a smooth consistency. You can stop mixing when the mortar is wet enough to slip off your spade easily but holds its shape if you hollow out the mixture.
What is mortar?
Mortar is usually used as a binding material for bricks. It is a good all-rounder adhesive that is used when constructing walls for a house or a garden. It can also be used as a filler between bricks and stones that have been laid on a garden path.
How long does mortar take to dry?
This will depend on a variety of environmental factors such as humidity and the temperature. On average, mortar should be fully solid within around 48 hours.
How long does mortar last?
If you use lime within your mortar mix, then it should last indefinitely. This is why lime mixes are so highly recommended.
Sources
https://www.youtube.com/watch?v=45zFqWxmXoU
http://hfsmaterials.com/restoration-preservation/restoration-products2/lime-mortar-tips
https://www.thebalancesmb.com/mixing-mortar-tips-mix-like-a-pro-844820

Last updated by MyJobQuote on 20th April 2021.