How to Build a Log Cabin
Are you thinking about building your own log cabin? If so, take a look at the following guide which sets out everything you need to know about constructing a log cabin.
The article will cover the tools and safety equipment you need, as well as a step by step guide on how to prepare and build a log cabin.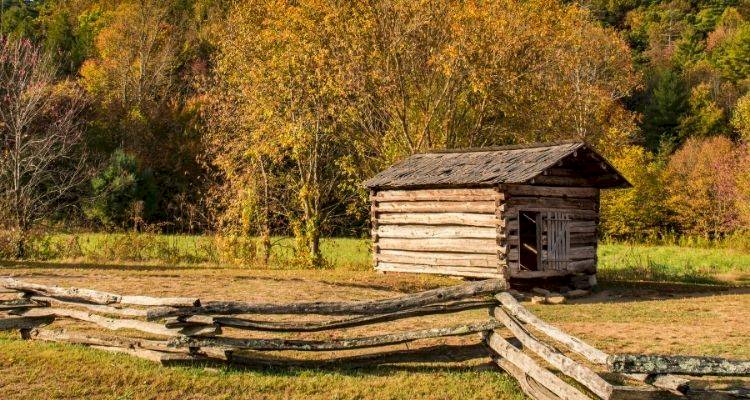 What Tools Do I Need to Build a Log Cabin?
Below is a list of the tools you'll need to construct a log cabin:
Wood shaver
Axe
Saw
Spade
Screwdriver
Rubber mallet
Set square
Spirit level
Tape measure
Drill
Sharp knife
Ladders
Caulking gun
Hammer
What Safety Equipment Do I Need for Log Cabin Construction?
Below is a list of safety equipment you'll need when building a log cabin:
What Materials Do I Need to Build a Log Cabin?
Here is a list of the materials you'll need for a log cabin build:
Fell and dried logs
Rocks
Concrete mix
Wood for framework
Wood floorboards
Roofing boards
Roof materials
Corner pads
Rebar pins
Screws
Silicone sealant
Windows
Door
Wood stain
How to Prepare for Building a Log Cabin
To prepare for building a DIY log cabin, you want to start by choosing an appropriate spot. This should be an area that is easily accessible and level on the ground. You may need to remove some plants, bushes, or trees so that the land is appropriate for building.
You will then also need to ensure that you have all of the relevant tools and materials needed to complete the job. We have included lists of everything that you need above.
Many of the materials for a log cabin can be found in nature. You want to start by cutting down several trees as needed to form your logs for the cabin. The best trees for log cabins are pine, cedar, spruce, or any hardwood trees such as oak or walnut.
You will need to work out how many trees you need to cut down based on the size of your cabin. Always cut down a few extra trees just in case some of the original ones have issues when you come back to them later.
Cut all of your logs to size based on what you need for your particular log cabin. Once your logs are the right size, they will need to be debarked and dried. You can debark your logs using a wood shaver. Ensure to get all of the bark off the logs.
Once your logs have been debarked, they will need to be left to dry. Keep them off the ground and stack them in a spaced-out manner so that they are all well-ventilated. Cover them with something waterproof but breathable to keep the elements from getting to them but still allowing them enough air to dry out.
Different tree species require different drying times, but many good types of wood will need around a year to completely dry out.
How to Build a Log Cabin Yourself
Follow our step-by-step guide below on DIY log cabin construction:
Step 1
The first step in building a log cabin is to create the foundations. You should dig down at least 3-inches or until you reach much more solid soil underneath the ground.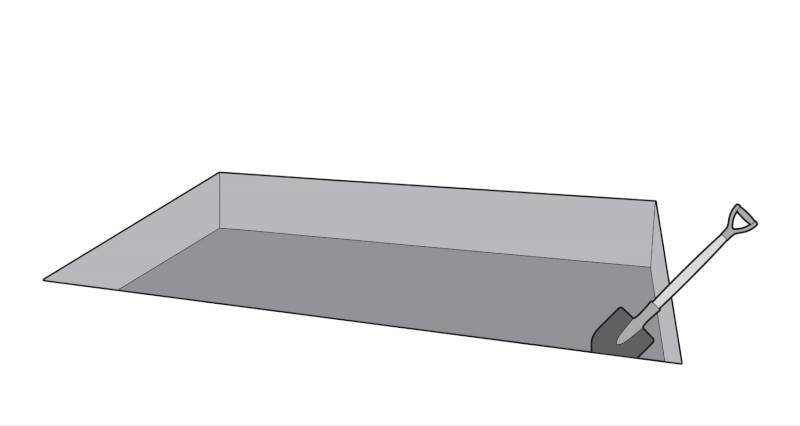 Lay several rocks within the foundation that you've dug up to allow for water drainage and to keep your log cabin raised. The number of rocks you'll need will depend on the size of the cabin you're building.
Step 2
Next, you'll want to add a concrete mix to your foundation to ensure it stays sturdy and level. If it is not level, this can have a big impact on the rest of the cabin build.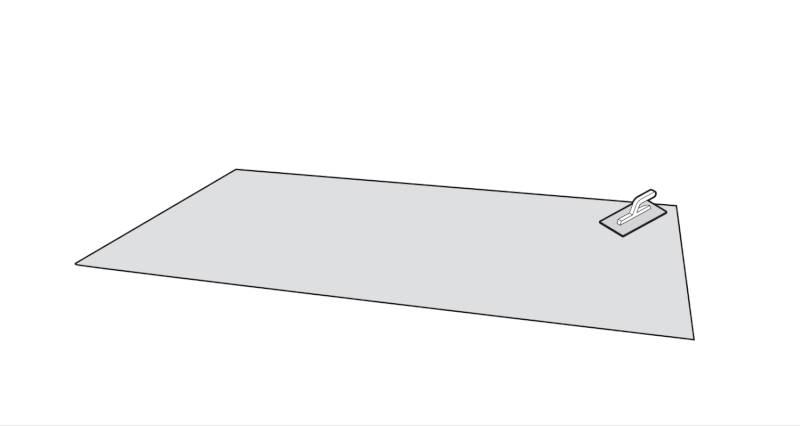 Start by laying a wooden framework around the perimeter of the foundation to keep the concrete in and then pour concrete into the foundations.
Step 3
Next, you will need to place concrete pads in each of the four corners of the foundation. This will essentially lift your cabin away from the floor and will prevent the construction from becoming damaged by water.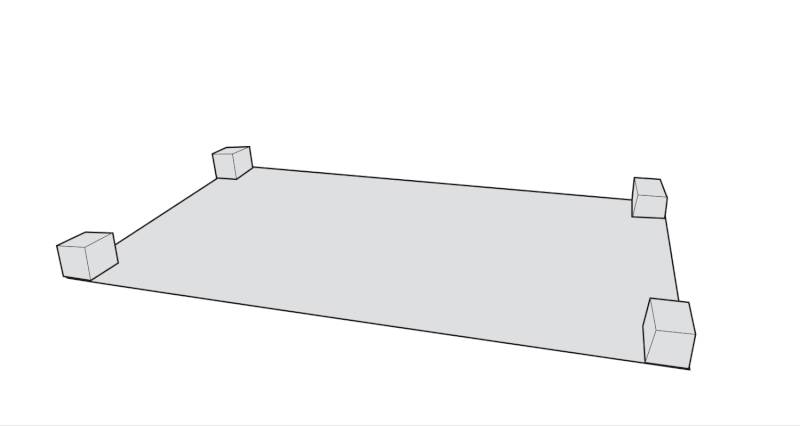 Step 4
Next, you will need to lay your sub-floor. This can be laid directly on top of the pad stones. You may need to install more pad stones in the centre of the foundation to distribute the weight more evenly on larger cabins.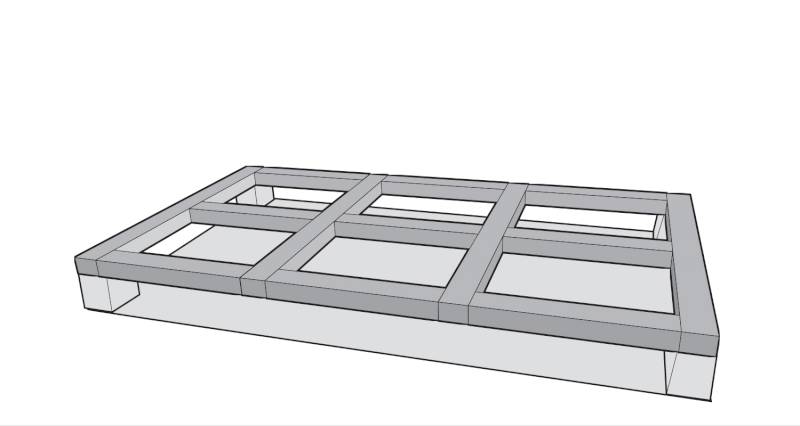 Step 5
Next, you will need to install the framework for the walls. You will usually need two people to do this as it requires some lifting and steadying. You will need to secure the framework as you go along. Although it is not always necessary, the frame will give you something to work off when installing the logs themselves.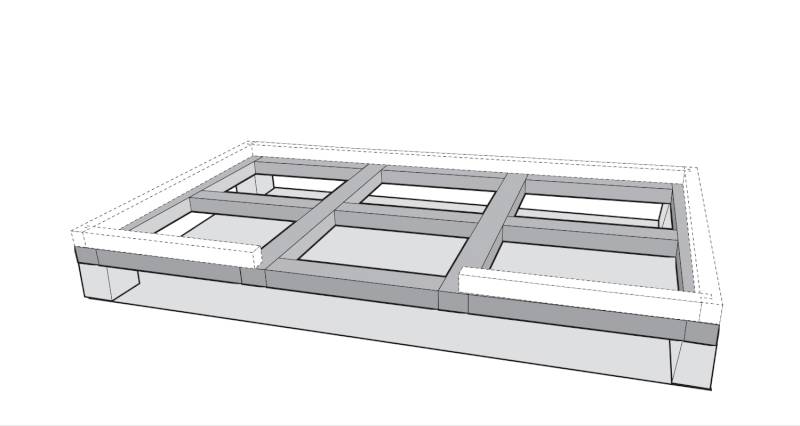 Step 6
Next, you will need to decide on a notch type. Your logs can be notched in several ways to help them fit together. You will need to cut all of the logs are the edges to create the appropriate notches that will allow your logs to fit together perfectly in the corners.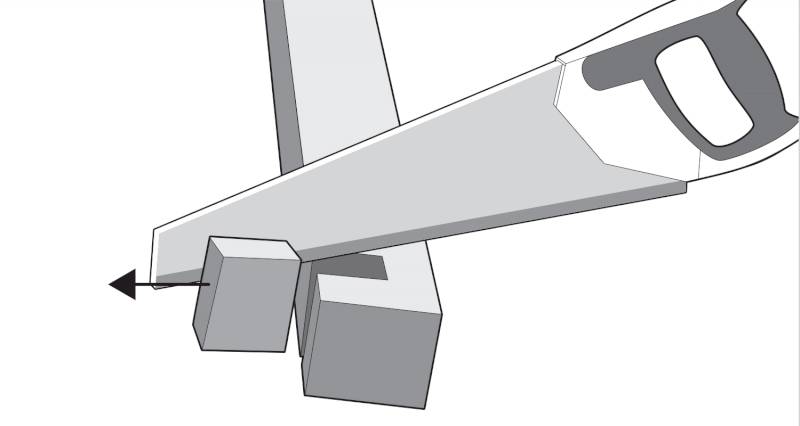 Step 7
Once your logs are prepared, you can then lay your sill logs. The best logs for the sills are those that are the thickest, longest, and straightest. Begin by laying these four logs around the frame at the bottom. It's best to work with the thickest logs at the bottom, moving up to thinner logs at the top.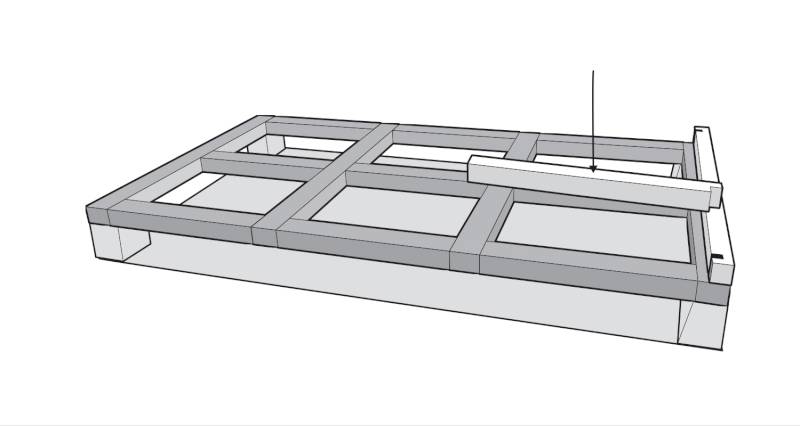 Your sill logs will need to be secured and drilled into the frame to keep them in their correct position. Ensure that the logs are notched together appropriately at each corner.
Step 8
Once your base logs are in position, you can now work on creating the cabin floor. You will need to lay floor joists roughly 14 inches apart. Create notches in the sill logs so that the floor joists can slot in place. Ensure the notches are the same width as the floor joists so that you get a snug fit when laying them.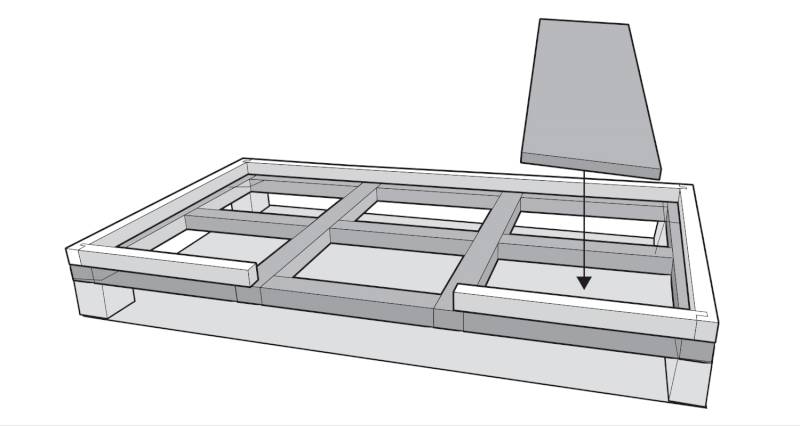 Once your joists have been laid, add your top layer of floor planks on top of the joists. These should be drilled into the joists to keep them in position.
Step 9
When you've finished fitting your cabin floor, you can then construct the rest of the walls. Each log should be slotted into place using rebar pins and notched to the joining log at each corner. Continue to build up all four walls using this technique, and be sure to leave gaps for doors and windows as necessary.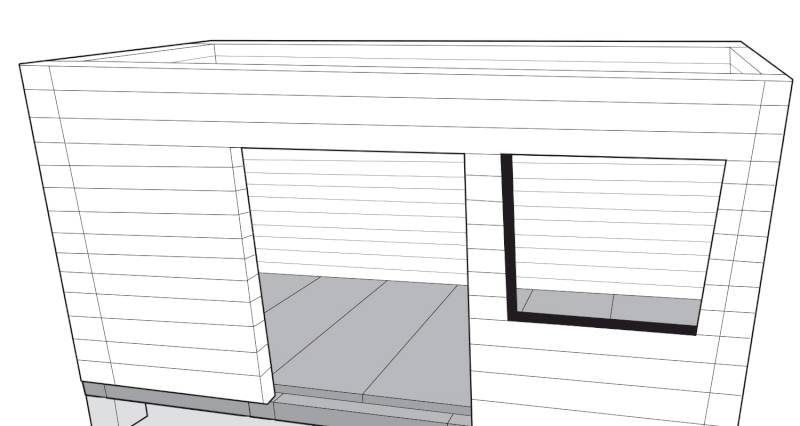 Step 10
Once the walls are completed, you can then move on to building the roof. You should start by building the outer frame for the roof. Measure and cut your rafters to size according to the size of the roof that you're building. You should also take into account the pitch height when doing this.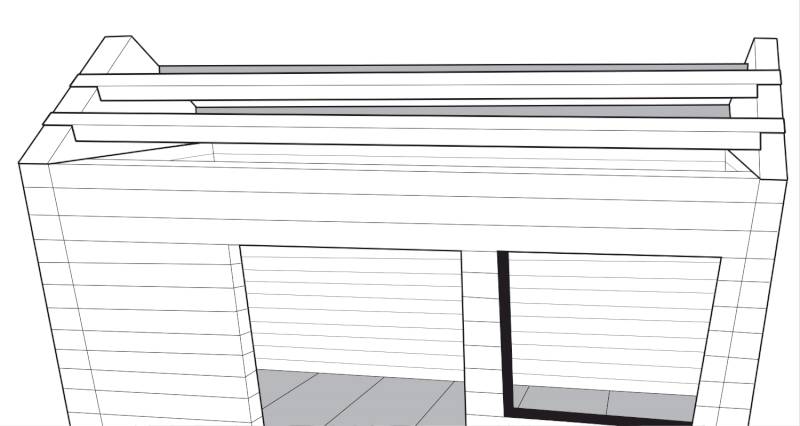 Create a notch at the end of each rafter to help it sit in place correctly.
Step 11
Once the frame is built and installed, you should then install roofing boards. These boards can be drilled into the rafters to secure them in place. You can then install the finish to your roof.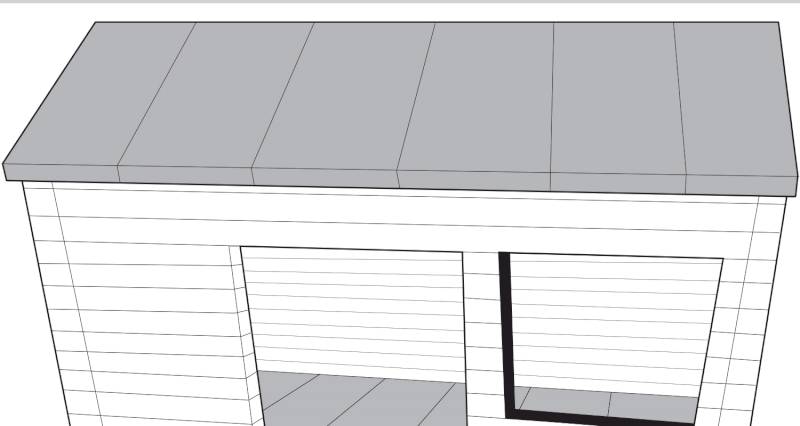 You can choose several finishes, including thatched, wood shingles, metal sheeting, or roofing felt. The design you choose will be based upon your personal preference and should be installed according to the manufacturer's instructions.
Step 12
Once construction is complete, you can now fit your windows and doors. You should begin by constructing and installing window and door frames to each of the openings. Your windows and doors can then be installed onto the frames to ensure they're secure and safe.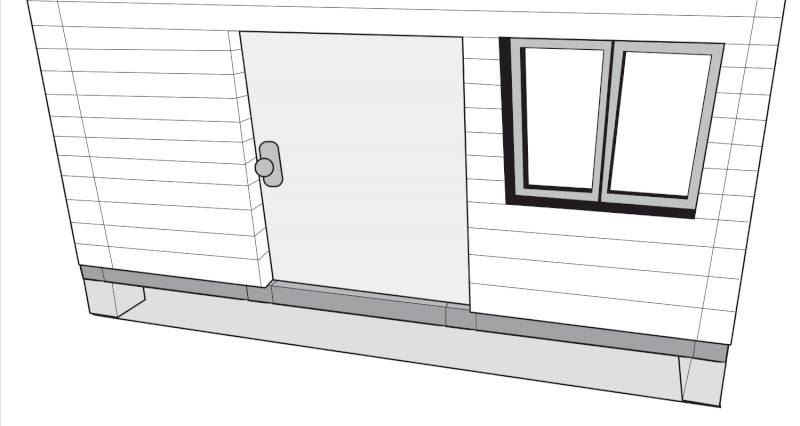 Door and window frames can be constructed simply by drilling pieces of timber around the gap where the window or door will go. Doors will not need a piece of timber at the bottom.
Step 13
This concludes the construction part of the log cabin. You will now need to treat the wood. Clean the logs using a mild detergent and a soft-bristled brush to remove any dirt or debris that may have accumulated during the construction stage.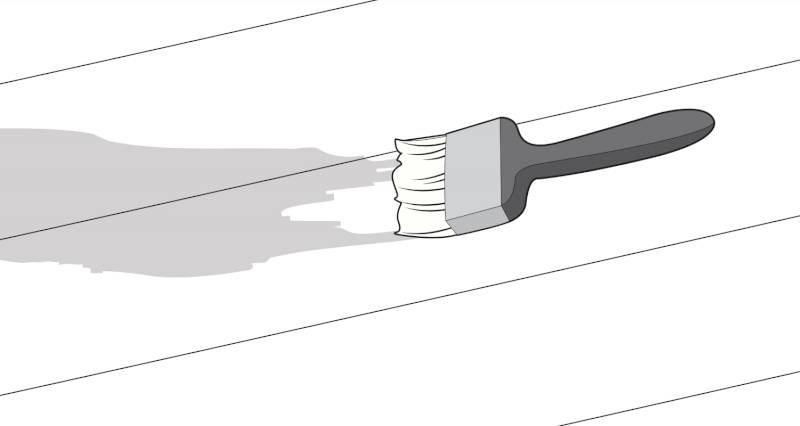 You will then need to leave your cabin for at least two days to completely dry and set.
Step 14
After the two days is up, you can then stain your log cabin. This will help it to retain its colour and will protect it from harsh UV rays.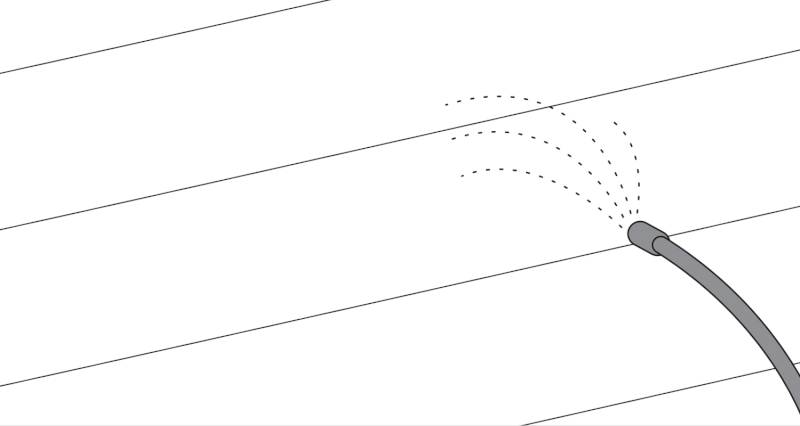 Step 15
The final step in building your log cabin is to seal it. It would be best if you use sealing caulk on all of the joints and in any crack that is larger than 2cm. This will prevent air and moisture from infiltrating the cabin.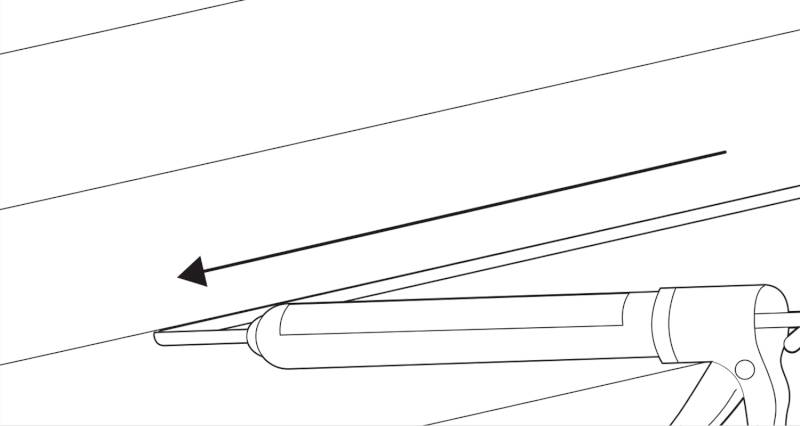 Types of Log Cabin
Below is a list of the types of log cabin and some information on each type:
Post and Beam Log Cabin
Post and beam log cabins use complete logs as beams to support the structure, providing a natural log surface both inside and outside the cabin. This type of cabin requires fewer logs for the build compared to a full scribe cabin. This makes this type of cabin more cost-effective than other types.
A post and beam log cabin consists of several vertical logs that act as a frame for the structure and hold a number of large horizontal logs in place. The logs are then filled with conventionally cinderblocks, framed walls, or straw bales.
Full Scribe Log Cabin
A full scribe log cabin is a traditional type of cabin where the logs are stacked horizontally to complete the walls. This type of log cabin tends to be what most people think of when they hear the words "log cabin". All of the logs in this type of structure have a hand-cut groove in them so that they can fit securely to each other.
This type of log cabin keeps heat in well and is very energy-efficient. Full scribe log cabins are considered the best log cabin type as they look more traditional, easy to construct, and offer great thermal insulation.
FAQs
How do you insulate a log cabin?
Below are some great tips on how to insulate your log cabin:
Use thick logs to construct the cabin
Invest in double-glazed windows for your cabin
Fit insulation under the floorboards between the joists
Fit insulation about the roof boards
Install underlay and carpet in your log cabin
Hang curtains at your windows
Is it easier to build with log cabin kits?
Log cabin kits do make the process of building a log cabin much easier. These kits tend to come with everything you need to construct a perfect cabin, including all of the necessary wood (usually pre-cut with grooves as needed) and all of the construction elements you may need. All you'll need to have available are the tools, of which you won't need many.
What can a log cabin be used for?
A log cabin can have many uses. Besides the opportunity to be used as a second home, a log cabin can also be used for the following:
A place for children to play
A place for guests to stay
A gym
An office
A workshop
There are endless possibilities for what you can do with a new log cabin.
Do I need planning permission for a log cabin?
A log cabin is deemed an outbuilding, so planning permission may be necessary, and you will usually have to adhere to several building regulations. It's best to contact your local council for advice before you begin construction so you can be sure you're doing everything right.
How long can I expect my log cabin to last?
Considering it is well-built, a log cabin can last an extremely long time – even hundreds of years.
Sources
https://www.youtube.com/watch?v=GI0sJOcY7ow
https://www.youtube.com/watch?v=cWq_BWP9KZU
https://www.youtube.com/watch?v=7rgGEkI510Q
https://www.logcabinhub.com/how-to-build-a-log-cabin
https://www.jacksgardenstore.com/blog/2020/02/how-to-insulate-a-log-cabin

Last updated by MyJobQuote on 28th June 2021.