How to Build a Bin Store
Want somewhere to store your bins?
A bin store is the perfect solution, as it not only keeps your bins safely stored away, but it also looks much neater.
Whether you want a double or triple bin store, recycling bin store, or plastic bin store, among other options, in this article, we look at what is needed to achieve this feat.
We'll also take a look at additional subjects like how to clean a bin store and the different types that exist.
Read on to find out more...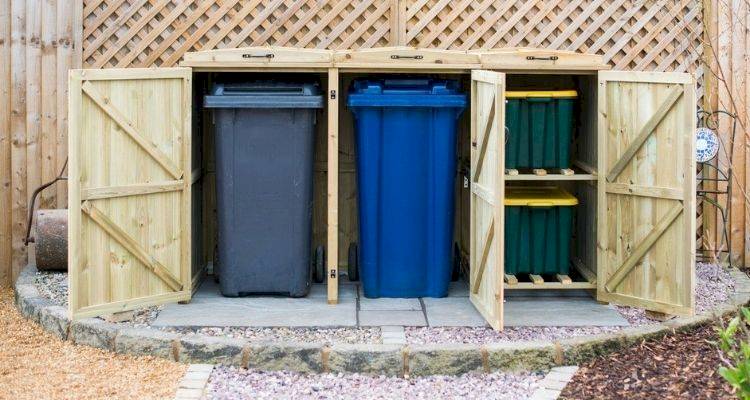 What is a Bin Store?
A bin store is simply a small structure (usually without a roof) designed to keep your bins in. You can keep them together and safe from the elements.
One issue that homeowners can face during high winds is that bins can be blown over, spilling out trash and creating a complete mess.
With a bin store, this worry can be massively diminished, if not disregarded entirely. Bin stores are popular not only for these reasons but also for convenience. They also provide aesthetic value as bins are naturally unsightly.
What Tools Do I Need to Build a Bin Store?
Let's now explore the tools needed to assemble a bin store. Of course, the exact tools required will depend on how you are going about the job precisely.
Here are the tools you'll require:
Shovel
Saw
Nail gun
Level
Ruler
Roughneck mutt
What Safety Equipment Do I Need to Build a Bin Store?
We'll now explore what safety equipment is required to construct a bin store. You may not need any, but it is advisable to consider safety equipment, especially if you are not particularly experienced in this sort of DIY work.
Here is the safety equipment you may want to consider:
Protective gloves
Protective eyewear
What Materials Do I Need to Build a Bin Store?
Now, we need to think about what materials will be required to construct a DIY bin store. The supplies described in this section are those that are needed for a relatively basic, budget bin store. More expensive materials may be used in other cases.
These are the materials required to build a bin store:
Wooden panels/battens
Wooden posts
Wood screws
Panel capping
Soil/stones
Planning Your Wheelie Bin Store Installation
Before actually building the bin store, you'll need to plan it out. Let's take a closer look. Don't forget to give yourself sufficient time to think through a variety of bin store ideas too.
Choosing the Best Place to Keep Your Wheelie Bin Store
Picking the right spot for the bin store is essential. You'll want somewhere that is accessible, convenient, and aesthetically pleasing. It's worth taking a look around your property and weighing up these options before deciding where it should be installed.
Choosing the Right Materials
In this guide, we focus on the steps needed to build a timber bin store, but a bin store could be made from a wide variety of materials, such as metal or plastic. Each material comes with a different price tag and its own pros & cons.
Preparing to Build a Bin Store
Before we explain how to make a wheelie bin store, there are also various preparations that need to be taken into account, which we'll look at in this section.
Measuring the Area
Before purchasing the materials needed to construct the bin store, you should measure the area you've chosen for the installation.
Ensure the Bin Store Will Suffice
You'll want to consider whether your proposed bin store will do the job.
Ask yourself questions such as:
Will this bin store protect the bins against the elements?
Will it stand the test of time?
How to Build a Bin Store Yourself
Now, it's time to get to the method needed for this job. We break down how to build a wheelie bin store with the following steps.
Step 1 - Add a Post
First, using a shovel, dig two holes sufficient to hold wooden posts. A roughneck mutt can be employed prior to shovelling. This should be just above the height of the bin. These will be positioned at the front and back of the left-hand side of the structure and will provide support and stability.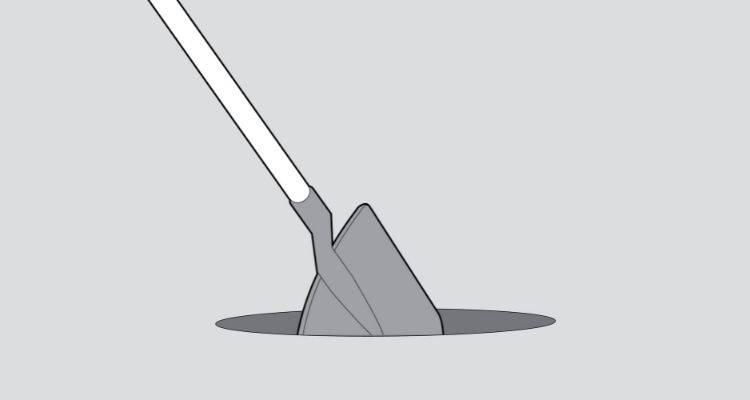 Step 2 - Cutting the Timber
Next, cut a timber section of panels to size. A section of combined fence panels can be cut down to the appropriate scale for DIY purposes. This is perfect if you have some wooden panels that are free to use as you won't need to spend a few extra quid in the store.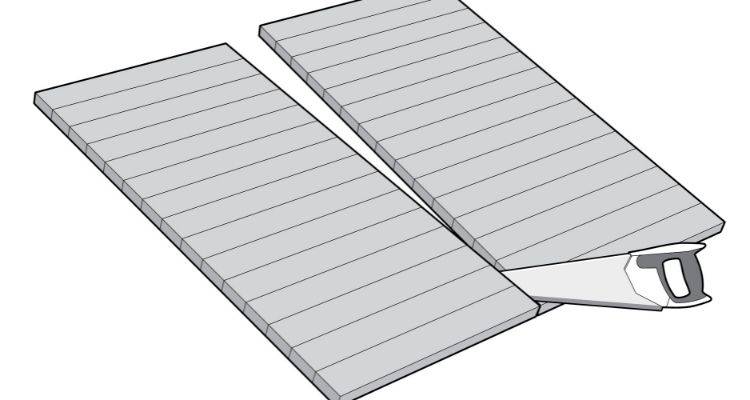 Step 3 - Completing the Main Panels
A smaller narrow piece of wood may be used at the left and right ends of the underside of the combined panels. Use a nail gun to connect these timber parts together.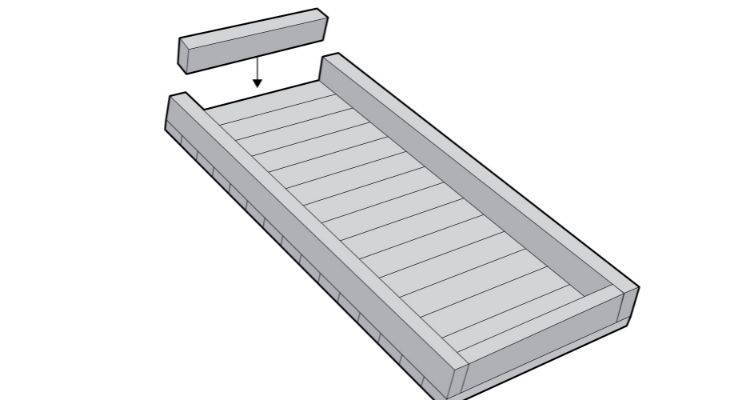 Step 4 - Place the Panels Into Place
Take the combined wooden panels section and place it between the two posts that are already in position. Use a level and mark the tops of the posts at the point where the panels section ends. Saw off the excess of the posts. Ensure that you saw at an angle, as this will allow water to run off the top. Concrete the posts in position with postcrete.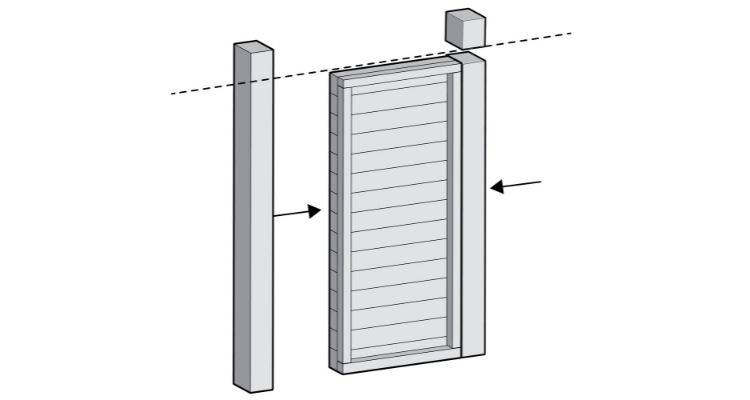 Step 5 - Add the Remaining Post and Second Set of Panels
Now you want to dig a hole at what will be the right-hand side of the bin store. Add the front set of panels, fit the third post into position in the hole. Wood screws can be used to connect the panels to the post. Make sure everything is level. Fill the hole where the post is with postcrete.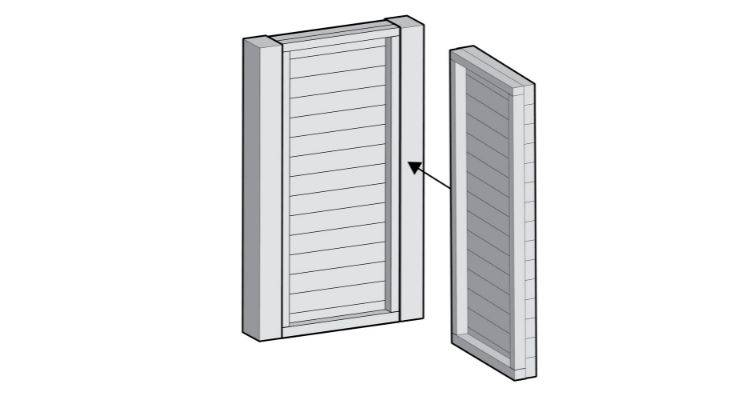 Step 6 - Finalisation
Lastly, add panel capping for aesthetic purposes. Your bin store is now complete.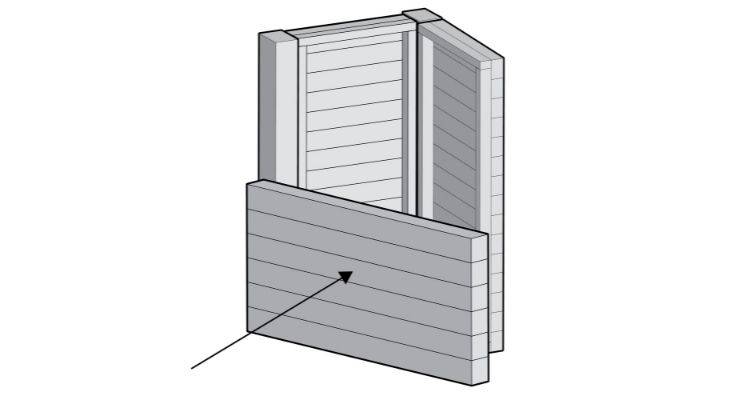 Types of Wheelie Bin Store
This section discusses the different materials that can be used to build a garden bin store and what their costs and pros & cons are.
Timber Bin Store
The most common choice and the least expensive at that is a timber bin store. Timber is easy to find, safe, straight to work with, cost-effective and versatile.
For instance, it's much easier to cut timber than it is metal. However, timber is also prone to water damage, and it is susceptible to scratches/dents. Timber bin stores cost around £130 to £140.
PROS
✔ Common option
✔ Inexpensive
✔ Easy to work with
✔ Versatile
CONS
✖ Prone to water damage
✖ Can scratch/dent with ease
Metallic Bin Store
Though also common, metal bin stores are noticeably more expensive than timber bin stores. They come with a price range of about £220 to £390. Metal is strong, durable, and resilient, but it can be prone to rust.
PROS
✔ Durable
✔ Strong
✔ Long-lasting
CONS
✖ Costly
Plastic Bin Store
While less common, plastic bin stores also exist. Plastic is cheaper than metal but often more expensive than timber. Of course, plastic doesn't rot, but it is more difficult to work with than timber. Plastic still lacks the strength of metal, although it does tend to offer durability.
PROS
✔ Does not rot
✔ Durable
CONS
✖ More costly
✖ Not as strong as metal
✖ Difficult to cut
Double Bin Store
This type of bin store is fairly common and is, as the name suggests, designed to hold two bins. It is generally cheaper than constructing a triple bin store.
PROS
✔ Cheaper than a triple bin store
✔ Easier to construct than a triple bin store
CONS
✖ Not as strong as a triple bin store
Triple Bin Store
While we have described the method used to make a relatively small bin store in this article, by scaling up your plans, you could easily make a sizeable triple bin store, no problem.
A triple wheelie bin store is, obviously, generally larger than most bin stores. However, it will tend to be more expensive to construct too.
PROS
✔ Larger
✔ Tends to be stronger in protecting against the elements
CONS
✖ Costly
✖ It may be more challenging to build
How to Clean a Wheelie Bin Store
You should clean a bin store every few weeks. There are specific cleaning agents that are suitable for timber, metallic, and plastic surfaces.
Here are some approaches you can take to clean a bin store:
Clear any mess
Brush regularly
Check for pests (hire a specialist if rodents are an issue)
You could also wash it down, but you won't want to if it's made from timber.
FAQs
Can you make a wheelie bin store using old pallets?
Yes, a DIY bin store made from old pallets is fully possible. However, you'll want to ensure the wood is not too worn down; otherwise, your bin store might not last very long.
What is the best material to use for a bin store?
Arguably, it would be a metal such as aluminium, but of course metal bin stores, while they have their advantages, also have their downsides, and primarily that is down to cost.
How can I clean my bins?
It is best to use an anti-bacterial liquid or a disinfectant spray. Power washing is also worth considering.
How much does a wheelie bin lock cost?
You can usually buy one for £20 to £30.
What is the best way to cut metal for creating a metallic bin store?
A tin snips is the best choice. Please take extra care if working with metal, especially after cutting through it, as it can lead to very sharp surfaces.
Sources
https://www.timbertrove.com/wheelie-bin-store-435-p.asp
https://www.shedsdirectireland.com/product/bin-store/

Last updated by MyJobQuote on 17th August 2021.