Wall Insulation Guide
Are you looking for information on wall insulation?
If so, you've come to the right place! This guide will tell you everything you need to know, including the different types of wall insulation, the pros and cons of wall insulation, how to insulate a wall, and the questions you should ask when looking for a specialist to complete the work.
We will also go over common wall insulation repairs as well as the building regulations and planning permissions required to carry out work on your wall insulation.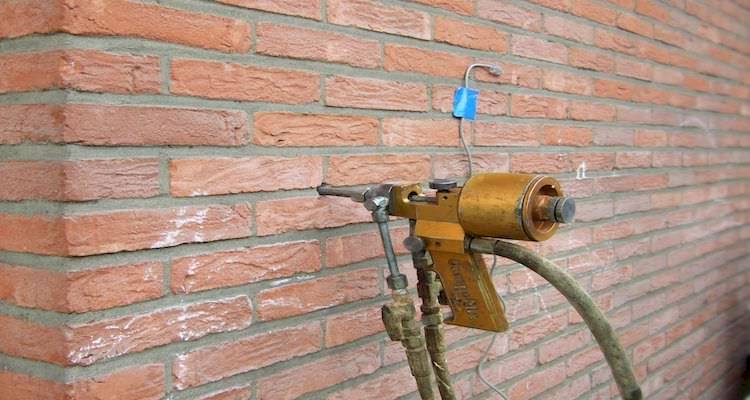 What is Wall Insulation?
Wall insulation stores heat inside the walls and bounces heat back into the room, which helps to keep the room warmer for longer. This allows you to save on your energy bills and helps to prevent draughts from coming in through the walls.
Insulating materials are installed between the layers of bricks within the wall. There are many benefits to installing wall insulation, and you'll notice a difference right away. Many new homes are built with cavity wall insulation already installed.
Types of Wall Insulation
There are several different types of wall insulation. Below, we will take a look at the different types and go through a list of the pros and cons of each type:
Cavity Wall Insulation
A cavity wall is made up of two walls that have a slight gap in the middle. Many modern homes are built this way. One wall is usually made from bricks, and the other is most commonly made from concrete.
The gap between the walls allows air to run through, which lowers the home's temperature and can make it more difficult to heat up. Cavity wall insulation is the process of filling this gap with an insulating material to prevent heat from getting lost and to reduce the amount of airflow.
PROS
✔ Keeps heat in the home
✔ Not a very disruptive installation process
✔ Helps mould prevention
✔ It helps to lower energy bills
CONS
✖ Can be expensive
✖ Walls must be suitable for installation
Solid wall Insulation
Most older homes are built with solid walls. This means that the walls will not have cavities like many modern homes. These walls are usually made up of brick or stone. Although these walls can usually keep heat in for longer, many people still choose to insulate them.
A solid wall will be insulated with internal or external insulation. It's a good idea to speak to a contractor to determine which insulation method would work best for your home.
The process of solid wall insulation includes adding a layer of insulating material to the wall and then covering it with render or plasterboard. This process tends to be very expensive compared to other insulating methods.
PROS
✔ Keeps heat in the home
✔ Helps mould prevention
✔ It helps to lower energy bills
CONS
✖ Very expensive
✖ Not great if you're on a tight budget
✖ Disruptive
✖ Can alter the look of the home
Internal Wall Insulation
This process involves applying boards or rolls of insulation to the inside of the walls. Unfortunately, this means that you will lose some of your floor space to make room for the insulation. The brickwork also needs to be prepared beforehand, which can make this a lengthy job.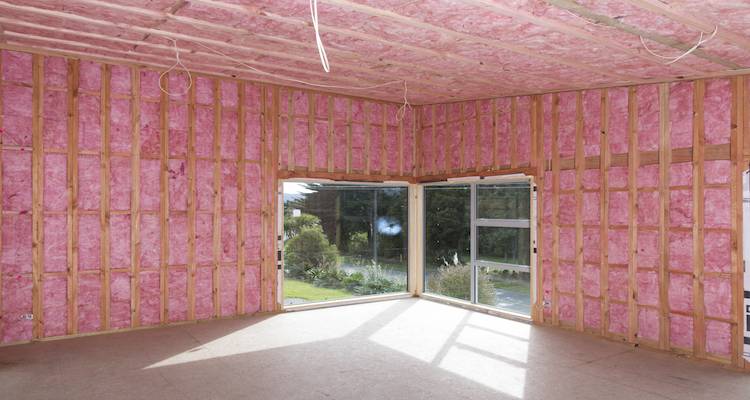 If the wall you currently have is unsuitable, then a stud wall will need to be built. This will reduce your floor space even further.
PROS
✔ Keeps heat in the home
✔ Helps mould prevention
✔ It helps to lower energy bills
CONS
✖ Can be expensive
✖ Reduces floor space in the room
✖ Quite a disruptive installation process
What Are the Pros and Cons of Wall Insulation?
Now that you know about the different types of wall insulation, let's take a look at the pros and cons of insulating a wall:
PROS
Reduces Your Energy Bills
Insulating walls can help you save money on your heating bills. Without insulation, you will lose a lot of heat through the walls.
Your central heating won't have to work as hard to keep your room at your desired temperature by eliminating this heat loss. Therefore. You'll save money on your bills.
Keeps the Heat In
Sometimes your home can feel cold and draughty even if the heating is on. If you have insulation installed, you'll lose a lot less heat through the walls. This means that the warm air will stay in your home and will keep your rooms heated for much longer.
Reduces Your Carbon Footprint
Having insulation means that you won't have to have your heating on as often or for as long. This means that you'll be using much less fuel and energy, and so it will reduce the environmental impact of your home.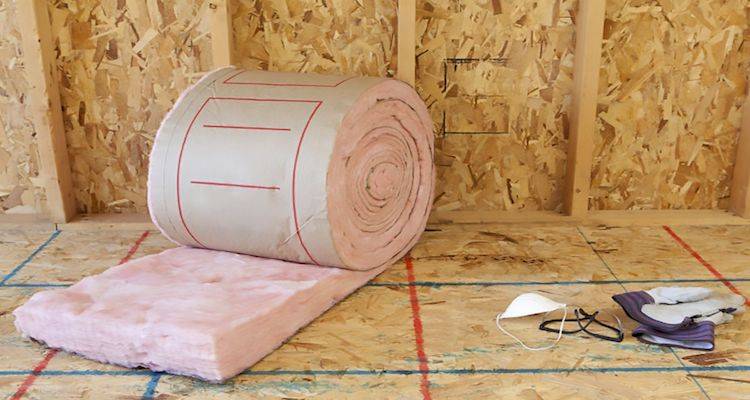 So not only will you be able to save money, but you'll also be doing your bit to save the planet.
Increases Your Property Value
Most homeowners today expect a home to be insulated. Therefore, adding the appropriate insulation to your home will make it much more appealing to potential buyers. With this in mind, people are willing to pay more for a well-insulated home than one that is not.
CONS
Can Be Expensive
The initial investment of having insulation installed can sometimes be quite hefty, depending on the type of insulation and the size of your home.
However, it is important to note that you will make a lot of savings on your energy bills, and your home will increase in value, so this initial investment will pay off.
May Be Disruptive
Depending on the type of insulation that you have installed, it could be quite a disruptive insulation process.
For example, if the insulation is being installed on the internal walls, you will need to empty the room of obstacles and re-decorate once the work has been completed.
Some internal insulation methods may also decrease the room's overall size, so this is something to keep in mind.
How Much Does It Cost to Install Wall Insulation?
Now that you know the advantages and disadvantages of wall insulation, you may be wondering – how much does wall insulation cost?
Several factors can affect the price of your wall insulation job.
These factors include; the type of walls at your home, the type of insulation being installed, the size of your home, and your location in the UK. For example, those based in and around London can expect to pay more for the work than those based in the North or other parts of the UK.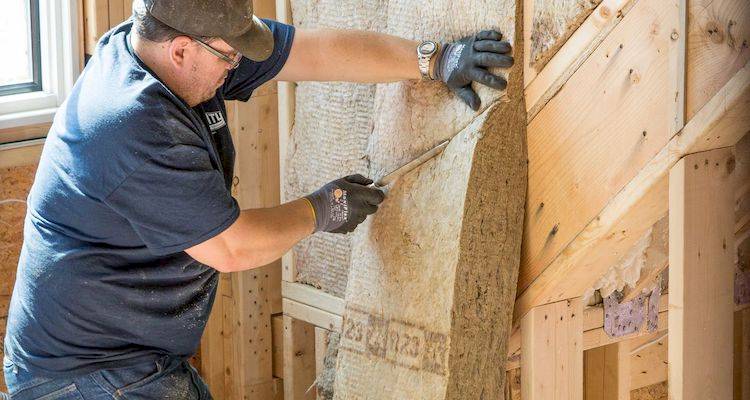 The most popular type of wall insulation in the UK is cavity wall insulation. The average cost for this type of insulation is around £200 for each two-storey exterior wall that you're having the insulation added to.
Solid wall insulation is much more difficult to install and tends to be quite a bit more expensive. On average, you can expect to pay around £4,000-£20,000 for this type of work, depending on the method used and the size of your property.
How to Insulate a Wall
Before you have your insulation installed, your contractor will carry out a survey. This survey is put in place to determine whether or not your walls are suitable for insulation.
The contractor will also make sure that there isn't any insulation already in place. They will also check for any signs of damp and do a visual inspection of the condition of the brickwork.
Cavity wall insulation is the simplest method of insulation. This simply involves drilling a series of small holes through the wall and then pumping the insulation material into the cavity with a pump.
Once the cavity is filled, the holes are then also filled and covered so that they match the exterior of the home.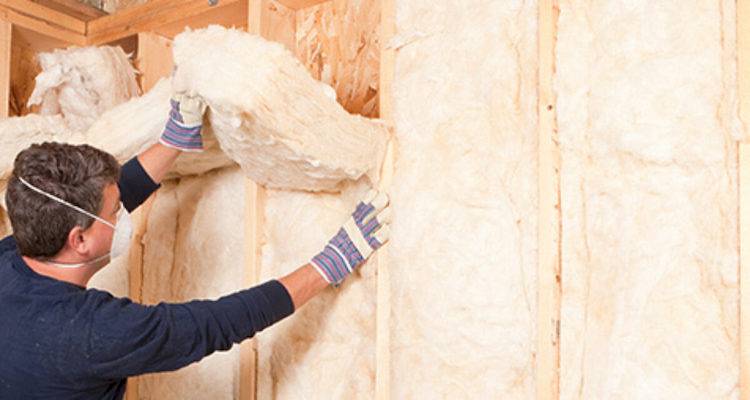 For solid wall insulation jobs, the wall will need to be prepared ready for adding insulation. The preparation method will depend on the type of wall and whether you are getting external wall insulation or internal wall insulation.
Insulating material will then be stuck onto the wall and covered up using either render for external walls or plasterboard for internal walls.
It's not a good idea to attempt to insulate your walls yourself as a DIY job as it is quite a hefty job and could be dangerous when working at heights on the upper floors.
In addition, many insulation jobs will require specialist equipment such as a cavity wall insulation pump. With this in mind, it's best to hire a professional to take care of the work for you.
How Long Does It Take to Insulate a Wall?
The time it takes to insulate a wall will depend mostly on the size of your house and the method of insulation.
You can expect the work to take around 2-4 hours to complete on average for a wall cavity insulation job.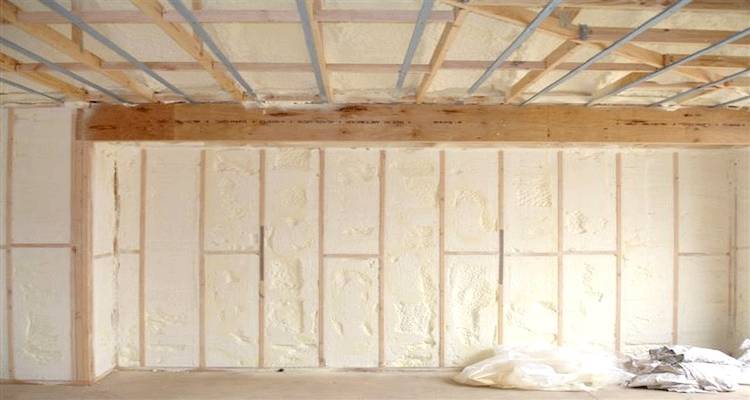 Solid wall insulations take much longer as a new wall or cover must be built and the insulation. Plus, you'll also most likely need to re-decorate if you are having internal wall insulation added.
This type of insulation will usually take around 2-10 days to complete depending on how large your home is and how many walls are being insulated.
Building Regulations or Planning Permission Approval for Wall Insulation
As long as you don't live in a listed building or a conservation area, you won't need to worry about planning permission when installing cavity wall insulation.
If you are altering the outer part of the home via external solid wall insulation work, you may need to seek planning permission for this work. Again, it is a good idea to speak to your local council or planning authority before going ahead with the work.
You will need to adhere to building regulations rules when installing wall insulation. When the work is complete, a building control officer may need to be inspected to ensure the work is up to the right standards.
Below is an overview of what the building regulations require for each type of insulation:
Cavity Wall Insulation
Insulating material must be suitable for the wall construction
For some foam cavity wall insulators, a risk assessment for the emission of formaldehyde gas may need to be carried out
Solid Wall Insulation
Must meet minimum energy efficiency values
Thermal insulation of the wall must meet the standard required by building regulations approved documents
The homeowner's responsibility is to ensure that all work completed on the home complies with building regulations. With this in mind, you should speak to your contractor to ensure they know exactly what needs to be done to adhere to these rules and regulations.
Wall Insulation Repairs
In some cases, you may need to contact a contractor to do some repairs on your insulation. Most of the time, insulation remains maintenance-free, and you won't have to worry about it once it's been installed. However, if it has been installed incorrectly, then you may come into some problems.
Most of the time, your insulation will need to be removed and replaced when you encounter these kinds of problems. Unfortunately, cavity wall insulation problems can sometimes be difficult to fix, especially if the insulating material is urea-formaldehyde.
Removing Urea Formaldehyde Foam
If you have urea-formaldehyde foam in your walls, it can be difficult to find a contractor willing to remove it since it's such a difficult job. To remove this type of insulation, you will need to break down the insulation into dust. This dust can then be vacuumed out of the cavity.
It can take a very long time to complete this work. It's also very difficult. The whole house needs to be secured to prevent any dust from getting into the home.
This means that every single ventilation route will need to be sealed, and the entire job must be carried out with great care. In addition, you would need to vacate your property during the work, and it can be quite an expensive job overall.
Removing Other Types of Insulation
Other types of insulation are much easier to remove. For example, if there is damage to a different type of insulation or if the insulation has been installed incorrectly and needs to be removed, it's a simple case of removing some of the lower bricks in the wall and then sucking or pulling the insulation out. It's not a difficult job; however, it is very time-consuming.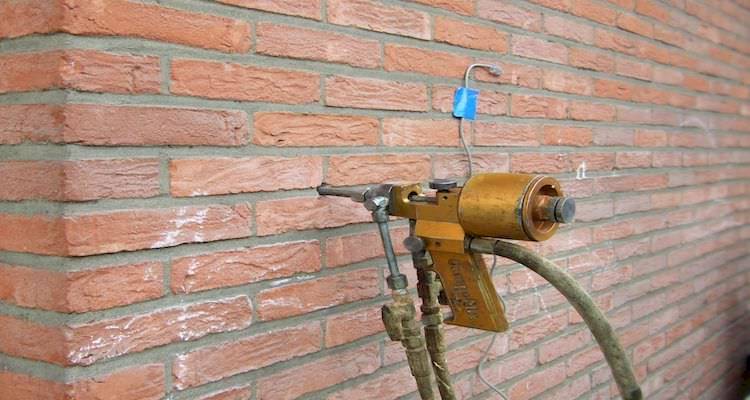 The average cost for this type of removal is around £21 per square metre.
Questions to Ask When Hiring a Wall Insulation Specialist
You may need to consider several things when finding the right contractor to install your wall insulation for you. Below is a list of common questions that you should ask when looking for the right contractor for the job:
Does the contractor have any qualifications that relate directly to installing wall insulation?
What equipment will the contractor be using to complete the job? Will they be using the correct type of equipment? Do you need to provide any equipment?
Does the contractor possess any form of insurance for the work? It would be best if you looked for contractors who have insurance that covers property damage, personal injuries, and a work guarantee.
How much experience does the contractor have in installing wall insulation? Can they provide any testimonials or evidence of previous work? Can they provide photos of previous work?
Does the contractor offer any guarantees with their work? How long does the guarantee last? What issues are covered under the guarantee? Will the contractor fix any issues that arise?
Will the contractor adhere to all rules surrounding building regulations?
FAQs
What is cavity wall insulation?
Cavity wall insulation is a type of insulation used to store heat between the inner walls. This allows the property to stay warm, and it also helps to eliminate any potential draughts from coming through the walls. The cavity is found between the external and external walls of the house, and this is where the insulation is inserted.
How long does cavity wall insulation last?
Cavity wall insulation is designed to last for the lifetime of the building. It usually has a guarantee that lasts for at least 25 years.
How long will cavity wall insulation take to pay for itself?
The exact time it takes will depend on your home. However, most homeowners will save more than the initial cost of their cavity wall insulation within the first 2-4 years after it's been installed.
When did houses start being built with cavity wall insulation?
Towards the end of the 1980s, most new-build houses were built with cavity wall insulation already installed. So if your house was built after the year 1990, there's a very good chance that cavity wall insulation was built into the walls during construction.
What if my home has solid walls?
If your home has solid walls, you can still get this insulated via the solid wall insulation method. This involves adding a layer of insulation such as wall insulation board to the external or internal parts of the walls and then covering these over with either render or plasterboard.
Sources
https://www.insulationexpress.co.uk/guides/insulation/a-guide-to-insulation-types
https://www.monumentnews.com/benefits-of-wall-insulation
https://www.planningportal.co.uk/info/200130/common_projects/32/insulation/5
https://www.moneysupermarket.com/gas-and-electricity/cavity-wall-insulation

Last updated by MyJobQuote on 16th December 2021.