Roof Insulation Guide
Investing in insulating your roof will improve your home energy efficiency and reduce your carbon footprint: your investment will be recouped quickly, and you will enjoy the benefits for years to come.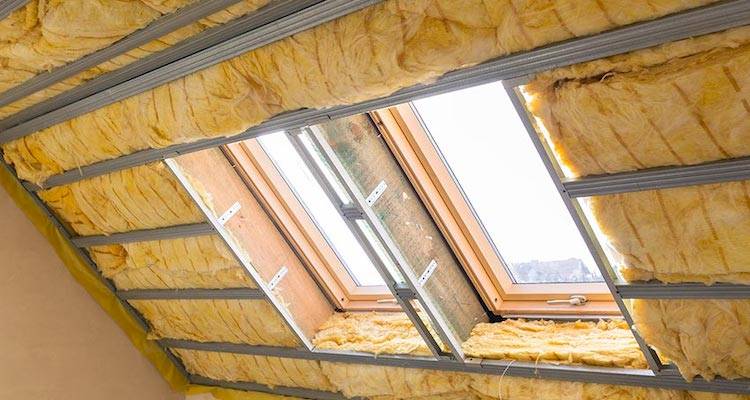 This article will guide you through everything you need to know when considering roof insulation, including costs, timeframes, design ideas, hiring tradespersons, doing it yourself, and the pros and cons of each type.
What is Roof Insulation?
Roof insulation provides a barrier of material between your home and the outside world. It can be laid between the joists (the beams across the attic floor) or the rafters (the beams that support the roof of your home).
Regardless of which you choose, insulation slows down the transfer of heat between your home and outside, keeping your rooms cooler in the summer and warmer in the winter.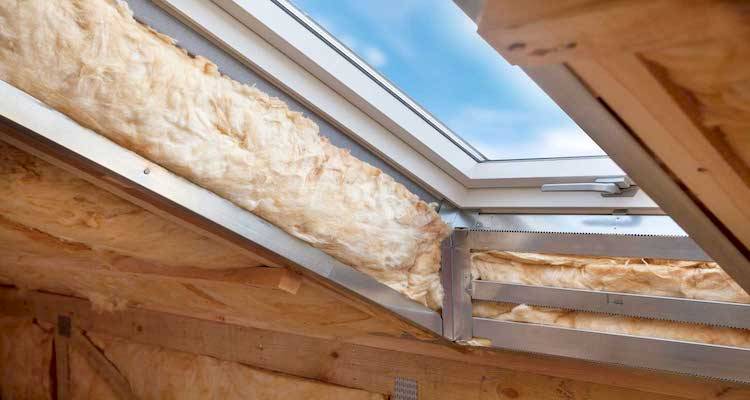 An uninsulated home loses a quarter of its heat, making your house colder and increasing your heating bills. Insulating your roof and attic is a great way to reduce this, being effective for at least 40 years and saving you even more money than initially spent.
Types of Roof Insulation
There are two main types of loft insulation. The first is typically known as 'cold roof' insulation. It basically means that the insulation is fitted directly onto the floor in the loft, which will trap the heat in the main section of your home and prevent it from escaping through the loft.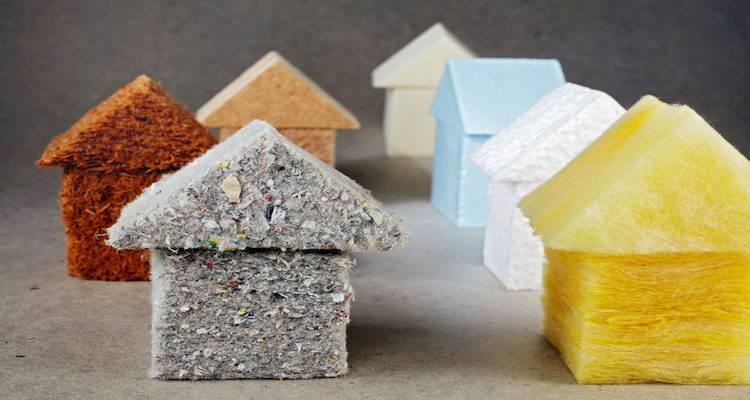 The second type of roof insulation is known as 'warm roof' insulation, and this is installed above the rafters. Now, this type of insulation uses a different form of insulation to the aforementioned 'cold roof' insulation and is primarily used when the loft is to be used as a habitable space.
Pricing tends to be similar wherever you choose to place the insulation, with the variation usually being in the type of materials used and the contractors' fees.
What Are the Pros and Cons of Installing Roof Insulation?
Insulating your roof has an abundance of perks, but it is important to make sure you choose the right method suited to you and your home.
Blanket and Batt Insulation
Batts of fibreglass, cotton or wool provide solid insulation properties. Pre-cut pieces fit easily into standard constructions and lofts. It will require extra care to fit around pipes and wires, although compression does not reduce performance as much as commonly thought.
Pros
✔ Cost-effective and easy-to-install
✔ Optional facing acts to support vapour barrier
Cons
✖ Glass fibres can cause health issues and irritate lungs, eyes and skin
✖ Poor installation will result in tears, open spaces and rips
✖ Heat can be conducted through structural elements
Spray Foam Insulation
Spray foam usually performs better than other insulation products, essentially stopping air movement, but the cost can be high, so this is only suited to those with a higher budget.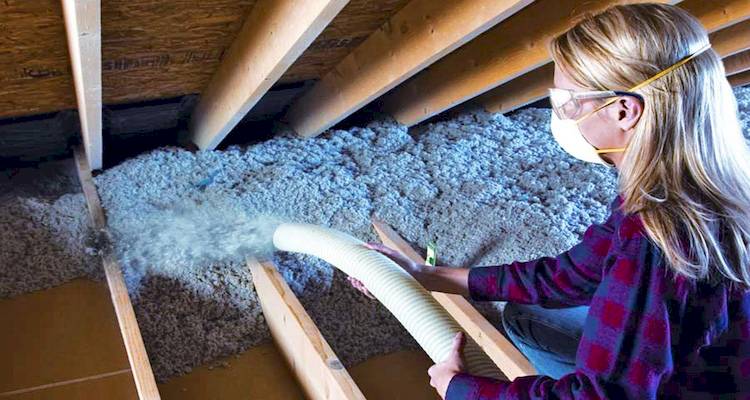 Open-cell foam expands to fill any cavity but can cause a build-up of moisture.
Closed-cell foam creates a complete water, air, and vapour seal.
Pros
✔ Can be used on any surface
✔ Highest R-value density
✔ Eliminates the need for separate vapour barriers (closed cell) and reduces sound levels
Cons
✖ Toxic gases are released during installation
✖ A highly qualified subcontracted is needed
✖ Much more expensive than other materials
Blown Insulation
Blown insulation, usually composed of fibreglass, is flexible and extremely easy to install.
Blown insulation contains small particles which mould to any space. You can use this type of insulation to fill existing walls with minimal damage.
Settling can be a disadvantage in walls but an advantage in attics.
Pros
✔ Most affordable option
✔ Can be relocated and reused
✔ Great for garage roof insulation and flat roof insulation
Cons
✖ Dust may irritate lungs, eyes and skin
✖ Weight of cellulose can be too heavy for some ceiling styles
✖ Holds moisture which can affect performance and cause mould
How Much Does Roof Insulation Cost?
The average cost of installing roof insulation in the UK is estimated to be between £400-£600, depending on the extent and area of the project. There are many cost-affecting factors to consider when calculating the cost of installing roof insulation to your property.
The cost of installing roof insulation usually depends on the type of roof you have and the materials used. There are a few different methods and materials that can be used to insulate the roof of your property.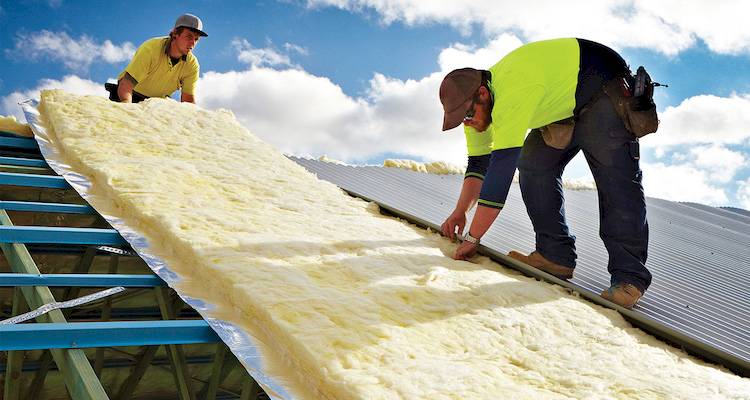 In the UK, the majority of homes have what's known as a pitched roof. A pitched roof consists of two sloped sides that run downwards, away from the central ridge of the roof.
In order to class a roof as a pitched roof, some regulations state that the angle of the slope needs to exceed 10 degrees or consist of more than two sides over the central ridge.
How to Insulate a Roof
Whether you are taking on a DIY project or just want to know how the professionals do it here is a step-by-step guide on how to install basic loft insulation.
Lay Loft Floor
Step 1 - Prepare the loft space
Before you commence the work, you will need to ensure that the loft is safe to work in and is adequately lit. Check for any signs of rot or cracking before you walk on the joists. Now is a good time to remove any objects from the space and begin to remove the dust and debris by either vacuuming or sweeping.
If any light fittings from the rooms beneath the loft space protrude into the loft, you will need to cover them with something called downlight caps, which simply sit atop the fixture.
When moving around the loft space, ensure that you use crawling boards that are placed firmly onto the supporting joists, and loft panels are fairly good fits for this job, just ensure that you never step between the joints as this presents a good chance that you will fall through the ceiling/floor.
Step 2 - Decide how much insulation material you will need
Take your tape measure and carefully measure out the entire area that you will need to insulate by taking the length of the floor and multiplying it by the width. Next, measure the distance between the joists in the loft and then measure the actual joists' height.
Step 3 - Purchase the insulation
Once you've decided which type of loft insulation material you want to choose, you'll need to make a decision on the thickness of the insulation. The measurements you took in the previous step will help you work out what thickness you'll need.
For example, if the measurement of your joists were 100mm, you'll need insulation that matches it before adding additional insulation to meet the recommended government standard.
Step 4 – Equipment for the job
When laying down your loft insulation materials, you'll need a bespoke insulation cutter, strong and sharp scissors and, of course, clothing fit for the job like overalls, protective gloves, an industrial mask and some eye protection.
There is one exception to this rule as if you're using sheep's wool as your insulation, you won't need much protection as it's not generally regarded as an irritant to skin.
Step 5 - Insulate between the joists
After you have insulated between the joists, you should end up with a strong layer of insulation that's around 100mm in thickness. But now, it's time to lay even more insulating material over the top of the base.
Step 6 – Lay insulation over the base layer
Now that you have a base layer of insulation of around 100mm in-between the joists, it's time to build this up even more by adding insulation over the top at as close to a 90-degree angle as possible which should take it up the recommended depth of 270mm set by the government guidelines.
You should always start from the farthest point from the loft opening and work to spread the material over the top of your joists, ensuring that no gaps are left in-between the strips. When it's time to start a new roll of insulation, place the edges tight together without overlapping or pressing them too tightly together.
Step 7 – Pay attention to the loft hatch
Loft insulation experts actually believe that anywhere up to 5% of a property's heat can be lost through a lack of insulation in the loft opening or hatch.
To insulate the loft hatch, you'll need to fix insulation to the inside of the loft hatch door either with PVA or some other non-harmful adhesive. You can also add draught-proof strips to the outside to bolster it further.
Step 8 – Water tanks and pipes
In the process of insulating the joists, you do run a risk of the pipes and tanks inside the space from freezing due to the lack of heat reaching the loft space.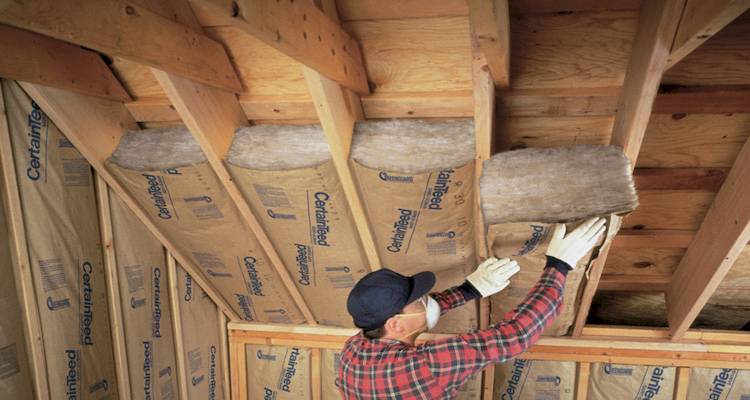 To combat this, you will need to fit pipe insulation which is fairly straightforward to install. You can simply cut to fit and tape down onto the pipes. Coldwater tanks are even easier to insulate as all you need to purchase is a tank jacket.
Warm Roof
Step 1 - Get started and clear the loft
Again, ensure that the area is safe by installing adequate lighting while you work, even if it's a temporary option. If your loft doesn't have floorboards, you will need to utilise crawling boards to make getting around the space safer and easier.
Thoroughly inspect both the rafters and joists for any signs of rot or cracking, and if you spot any signs of damage in the area, it won't be safe or advisable for you to proceed with work, and you'll need to call in some help to fix this first.
Step 2 – Measure the space
Take your tape measure and calculate the distance from the top of the roof down the joists and then multiply this by the width of the space.
Of course, if you're planning on putting insulation on the underside of the joists, measure that also. You will also need to calculate the distance between the rafters for use later on.
Step 3 - Purchase your supplies
Of course, you will need to buy your insulation material. Still, you'll also need to purchase a specialised insulation cutter, some strong scissors and clothing fit for the job like overalls, protective eyewear, gloves and an industrial dust mask.
You will also need a collection of standard tools like drills, nail guns, hammers and saws.
Step 4 - Insulate the rafters
The fastest way to insulate your roof is to opt for rigid boards or a foil insulation mat underneath the rafters. This means you won't need to fret over leaving gaps to allow the air to circulate.
If the space in your loft is a little scarce, this may not be the best option, but it's worth considering.
If you opt for rigid insulation boards, you will need to work out how you'll cover the space and then trim the boards to fit. Using nails, fix the boards to the underside of the rafters.
Insulation foil is much easier than boards, but it's not as effective for heat retention. Simply staple the foil to the underside of the rafters throughout to ensure there are no gaps in between.
How Long Does It Take to Insulate a Roof?
It can take up to around 2 hours to install Loft Insulation throughout an average three-bedroom house. Some larger homes and bungalows may take more as there is a much larger surface area to cover.
Building Regulations or Planning Permission Approval for Roof Insulation
Planning permission is not normally required for fitting insulation (where there is no change in external appearance). However, if the building is listed or is in a conservation area, you should consult your local planning authority.
Questions to Ask When Hiring a Roof Insulation Specialist
Is your loft suitable?
Talk with the contractor and be sure that they feel confident in insulating your loft and have the best methods to complete the job to the highest possible standard.
Who can carry out the work?
When speaking to a contractor, find out who will be doing the work and make sure that they are qualified with the appropriate insurance papers to protect both parties should something goes awry.
What costs are involved?
Usually costing between £400 and £600, it is important to be clear on the costs of the job before the contractor begins in order to protect their fees as well as making sure there are not any hidden costs at the end of the project.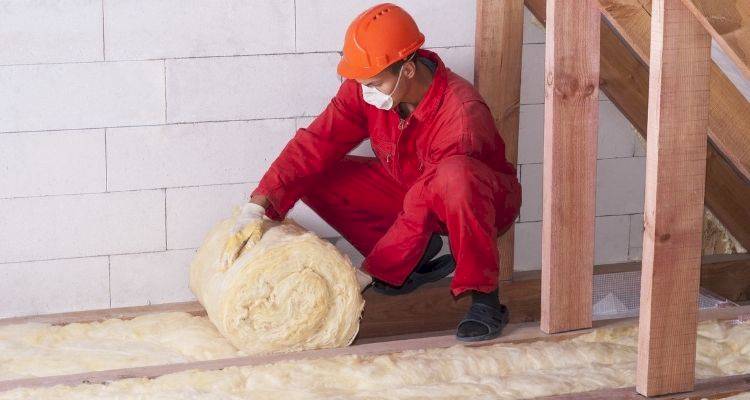 Will I need building regulations?
Building regulations will usually apply, as a loft conversion is a 'material change of use'. The regulations look at floor strength, fire escapes, thermal efficiency, electrics, glazing, plumbing, heating, and minimum headroom above the staircase.
What about planning permission?
Usually, a loft conversion is viewed as a 'permitted development', provided it doesn't exceed 50m3 (40m3 for terraced houses). It should also be lower than the highest part of the existing roof and set back as far as possible.
The planning portal has a useful short guide, and you should always check whether your project falls into the 'permitted development' category.
FAQs
What is the best roof insulation material?
It depends how much you are willing to spend. The most common and cheapest form of insulation is fibreglass, lasting around 40 years, but this can be extended even further by using sheep's wool, which can last up to 50 years.
How do you insulate a metal roof?
The process is similar to insulating any other roof, with the added options of using rigid board insulation or spray foam.
Are grants available for insulating my loft?
Your households may qualify for funding or monetary grant to install loft insulation through a government-backed ECO scheme. Check out the ECO Grants website for more details.
Can I still use my loft for storage after the insulation has been installed?
Insulation can take up some space in your loft, but you are free to use any of the other space in there for whatever you like. If there are floorboards installed in your loft, you'll have free reign. However, if there aren't floorboards, be wary where you store items as the ceiling may not hold their weight.
Why is it worth getting insulation?
Insulating your home, in short, will help you retain as much heat as possible in the right areas of your home, meaning you'll need to spend much less on heating and energy bills and keep your home warmer for longer!
Sources
https://energysavingtrust.org.uk/advice/roof-and-loft-insulation/
https://www.ovoenergy.com/guides/energy-guides/the-ultimate-guide-to-roof-and-loft-insulation
https://www.superfoil.co.uk/a-beginners-guide-to-loft-insulation/
https://www.diy.com/ideas-advice/how-to-insulate-your-loft/CC_npcart_400221.art
https://www.instagroup-homes.co.uk/loft-insulation
https://www.doineedplanningpermission.co.uk/planning-information/insulation.aspx
https://www.insulationsuperstore.co.uk/help-and-advice/product-guides/insulation/loft-insulation-buyers-guide

Last updated by MyJobQuote on 23rd November 2021.