Top 10 Tips for Employing a Tradesman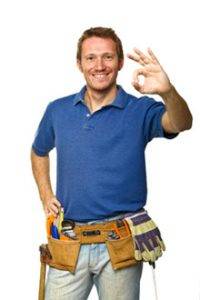 Finding a decent tradesman can be real headache if you or your family or friends don't know of anyone that has done reliable work in the past. If you have just moved to a new area or you simply haven't needed a tradesman before, finding a competent and reliable tradesman can be a bit daunting! However, there are some common sense tips that when followed will make it easier to find a decent tradesman to carry out work in your home, with less stress and a much reduced chance of being ripped off.
Be Clear on the Exact Job Requirements
First of all, before calling anyone, make sure you know exactly what you want them to do. You don't have to know the ins and outs of it all, but at the very least you need to be able to clearly describe the end result you re looking for. The clearer you are, the easier it is for the tradesman to quote accurately for the job. In addition if you give the tradesman vague instructions you have only yourself to blame if the finished job is not what you were looking for!
Get a Recommended Tradesman
Good tradesmen will get most of their work through recommendations from previous customers. So it makes sense to ask friends and neighbours if they've employed a decent tradesman in the past. Another option is to use free tradesman review websites, these offer a way of finding good tradesmen with users posting reviews of actual work done. Sites like MyJobQuote allow you to choose people based on what previous customers have said about them, it's not quite the same as getting a recommendation from someone you know but, it's the next best thing and very helpful. Tradesman on review sites are not going to get much work if their feedback is poor so poor tradesman tend to be weeded out naturally.
Never Hire Tradesman who Cold Call
be extremely wary of tradesman that turn up at your door as "they are working in the area" and "they can do it today"! Ask yourself why a decent tradesman would need to knock on your door for business. If they're decent and reliable, they'll have plenty of work via recommendations without cold calling. If someone knocks and tells you they've spotted a problem with your home that needs fixing and offer to fix it for you, thank them politely and get a reputable tradesman to come and take a look!
Always Get 3 Quotes
Getting multiple quotes for the same job is the best way to find out the going rate. That's why here at MyJobQuote.co.uk we recommend you get you three quotes rather than just one or two. With one quote you really have no idea whether it's reasonable or not. You can get up to 3 Free Quotes Here. Always gather 3 quotes if it is a big job and make it clear you want a quote and not simply an estimate as there's a big difference. A quote is a fixed price for the job whereas an estimate is really only just a rough idea of the cost.
Ensure quotes are supplied in writing on headed paper with the tradesman/company details, a full description of the job to be done, starting and completion dates, payment schedules and the cost including any VAT. Although it may be tempting, never let someone do a job "for cash" with no receipt, contract or paperwork record – as without proof there will be little to no comeback if things go wrong!
Follow up References
Decent tradesman will be happy to supply references, but so will cowboys! Do not take references at face value, always follow them up by giving them a call and even ask if you can come and have a look at the work if applicable. In addition if a tradesman says they are members of any professional associations, check that out too by visiting the association website. While asking for references you may as well check they carry the appropriate insurance cover at the same time. Always ask about any warranty supplied for the work, so that if anything goes wrong they'll come back and fix it. This is another reason for choosing on recommendations, tradesman that rely on recommendations for business will be happy to correct any problems.
Find a Tradesperson with MyJobQuote.co.uk
Get started finding your next trusted tradesman with MyJobQuote. Compare up to 3 free quotes and save money today with us!
Last updated by MyJobQuote on 3rd April 2014.