Which UK Towns Have The Most New Build Houses?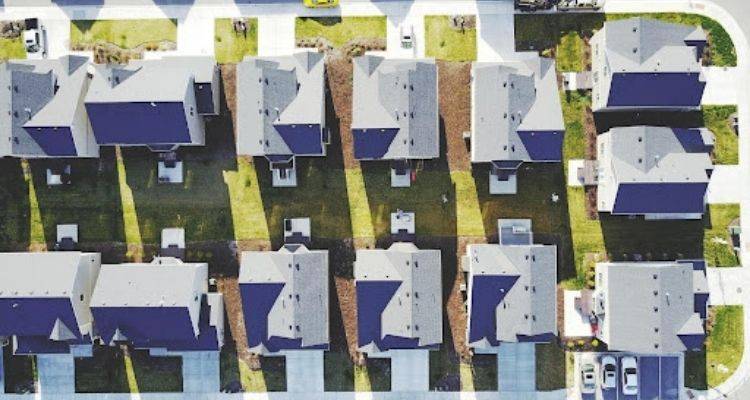 It's no secret that new houses are springing up all over the UK. In fact, data released by the Government shows that 2.6% of all British houses were built between 2017 and 2020 alone. But which parts of the country have the highest number of new builds?
Many council areas near the coast, like Brighton and Portsmouth, have a relatively small number of new houses in them. On the other end of the spectrum, South Derbyshire has the highest percentage, with 7.3% of all of its houses constructed since 2017. The area, which is home to various historic villages, has witnessed 3.384 new houses being built there in the last few years.
Stratford-upon-Avon also stands out, as the place where Shakespeare was born has a housing stock that includes a significant 6% of new builds. Even more brand-new dwellings can be seen in Salford, where 8,533 new houses were built from 2017 onwards, which is a massive 6.9% of the area's overall housing stock.
| Area | Percentage of New Housing | Number of New Builds From 2017 Onwards |
| --- | --- | --- |
| South Derbyshire | 7.3% | 3,384 |
| Salford | 6.9% | 8,533 |
| Vale of White Horse | 6.8% | 4,094 |
| Newham, London | 6.5% | 7,805 |
| Tower Hamlets, London | 6.3% | 7,947 |
| Stratford-Upon-Avon | 6.3% | 3,945 |
| Workingham | 6.1% | 4,255 |
| Daventry | 5.7% | 2,094 |
| South Oxforshire | 5.6% | 3,576 |
| Cherwell | 5.4% | 3,686 |
The nationwide figures reveal close to 25 million homes in the UK, with 630,000 of them constructed between 2017 and 2020. This means that 2.6% of all British dwellings were built in that three-year period. Among the areas with the smallest percentage of new builds are Brighton and Hove (0.6%), Southend-on-Sea (0.9%) and Portsmouth (0.5%).
While this explosion in house building is good news for the construction industry and for home-seekers, campaigners claim that it is causing too many greenfield sites in attractive locations to be lost. They believe this is because greenfield sites are easier to build in, and are often in highly desirable locations. However, the focus on those areas can result in brownfield sites, which are generally derelict or previously used locations, being left undeveloped.
Out of all of the new dwellings constructed in the last few years, 57,644 were classed as "affordable housing", under the terms of the Government guidance in this respect. However, there is some debate over how affordable this type of housing really is and whether more is needed.
There is no doubt that the number of new houses appearing across the UK is a good sign that steps are being taken to solve the country's housing crisis. Yet, finding the right balance of affordable properties and retaining greenfield sites remain hugely important issues that can't be ignored.
Last updated by MyJobQuote on 12th January 2022.