Top 10 Bedroom Upgrade Ideas in 2019
We spend so much time in our bedrooms asleep, you should make sure that you are making the most of your own space. Below we have listed some key areas that you may want to look at upgrading in your room.
Beds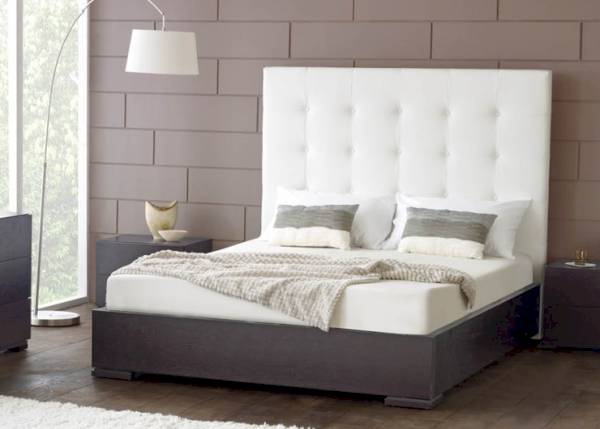 The namesake of the room – getting the right bed can make all the difference for you getting a good night's sleep. To find the right bed, you should first consider the type of bed that you want and the feasibility of the bed's size. Below are some of the key types of bed available:
Single – 36 x 75 inches – ideal for smaller rooms or anywhere with limited options for beds.
Twin – 39 x 75 inches – a slightly larger variant of the Single, which is 3 inches wider.
Double / Full – 54 x 74 inches – ideal for yourself and another, still fairly compact sizes and could fit in most bedrooms.
Queen – 60 x 84 inches – one of the most popular sizes, particular for couples as it will sleep two people.
King – 76 x 80 inches – another popular size, again popular with couples, but with additional space making it more comfortable to share.
There are of course other styles and variations of these primary bed sizes, such as bunk beds, four poster beds, ANOTHER, etc.
There are many styles available and are near enough guaranteed to find one suitable for your bedroom.
Remember to measure your room against the size of the bed before purchasing and to check if it will be self-assembly or not, so that you know how to bring it into your home.
Lighting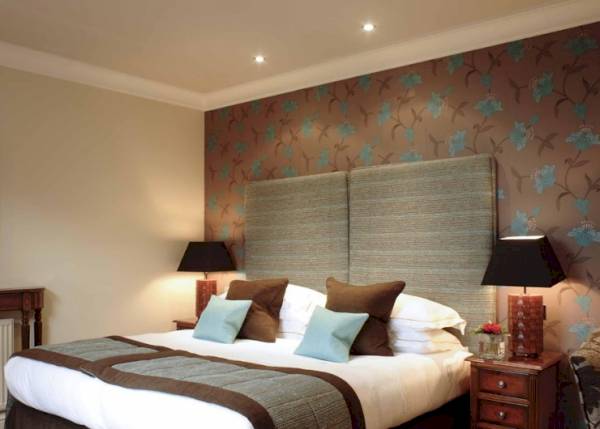 Lighting is necessity for any room, even a room where you will spend most of your time in the dark.
Besides a central main light there are other options that can be featured in your bedroom that you may wish to consider:
Lamps – typically as a bedside lamp, providing a lower lighting for the room and within reach from a bed to be easily switched off. Additionally, you could consider lamps for any desks in a bedroom.
Pendant Lights – lights which can be hung in a bedroom to provide an atmosphere and compliment the style of the room.
Sconces – similar to pendant lights by keeping out of any table or bedside space, but instead being fixed to the wall – can be used as bedside lighting for easy access
Recessed Lighting – a subtler lighting option that fits with a room's style and comfortable atmosphere
It would be advised to consider your usage of the lights
If you consider your usage of the lighting within a room, this will likely help you determine your ideal choice
You ought to consider the style of your room, if more modern lighting would suit a traditional room style or not, and your own usage of the lights, for example if you would prefer lower lighting for evening reading – leading you to your ideal choice of lighting.
Nightstand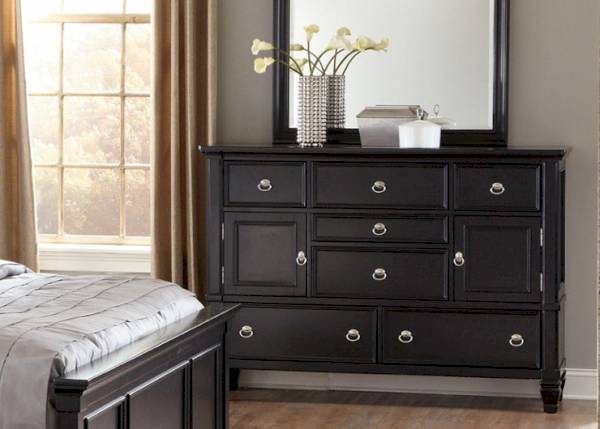 A small, simple table for your bedside. Often home to our phones on charge overnight along with a lamp and any books for night-time reading.
You should consider what you want to put on your nightstand to judge whether the size of any potential nightstand will be enough for you.
Additionally, measure the height if any nightstand against your bed height, for you to judge how easy to access it will be for you and to ensure that it won't become an obstruction that could get knocked over accidentally.
Wallpapers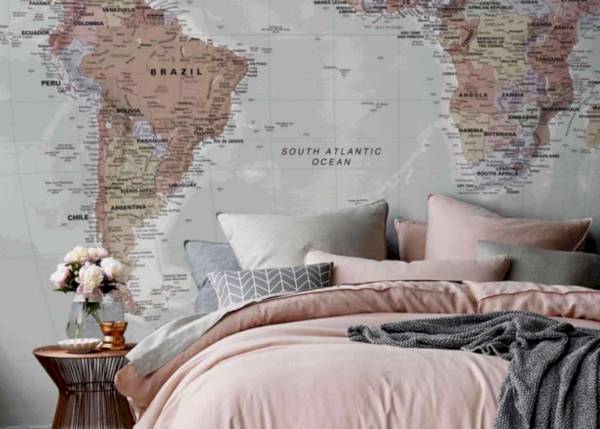 One way to make a big distinction when redecorating a room is a fresh new wallpaper. There are many styles available to you, traditional or modern, simple or abstract – the choice is yours. There are so many options that you are almost guaranteed to find one that will fit the vision for your room's new style.
Choosing a wallpaper can also depend on your budget, which you should take into account factors such as; the size of the wall against the cost of wallpaper in metres (to determine the total cost for you), the likelihood of damage (IE – a child's room may be more likely to be damaged) and the layout of the room itself (consider any difficulties with the room shape when applying the wallpaper, the room's contents or any unique details that could incur other difficulties).
If you have plans for other items and features of the room planned, you should consider the contrast to any potential wallpaper choices. Conversely, you could begin your redecoration plans with a wallpaper in mind – but it would be advised to not purchase the wallpaper until you have decided on other key parts of the room, to ensure that you don't waste money on a wallpaper that you change your mind on later.
Flooring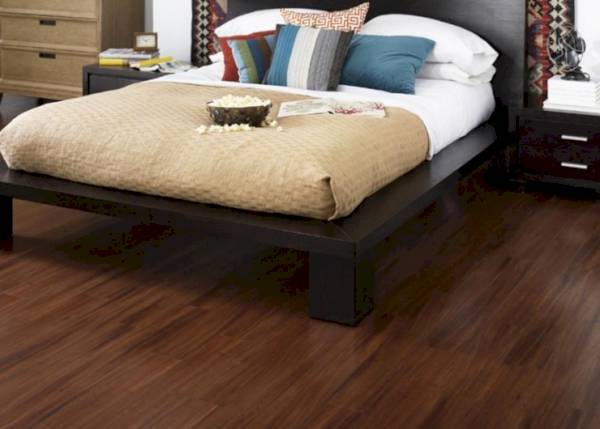 There are a number of different flooring options available, which you can choose based on each materials individual factors of;
Durability
Affordability
Maintenance
Aesthetics And Patterns
Texture
Below are some of the popular materials today:
Wood
Carpeting
Laminate
Tiling (Ceramic)
Stone
Rubber
Vinyl
Bamboo
Cork
For each of these materials, each will have their own strengths and drawbacks, so their suitability will depend on your priorities and budget for the flooring.
By considering what factors are most important for the bedroom against how well any given material meets these needs, you can determine the best-suited material for the room.
Desks & Tables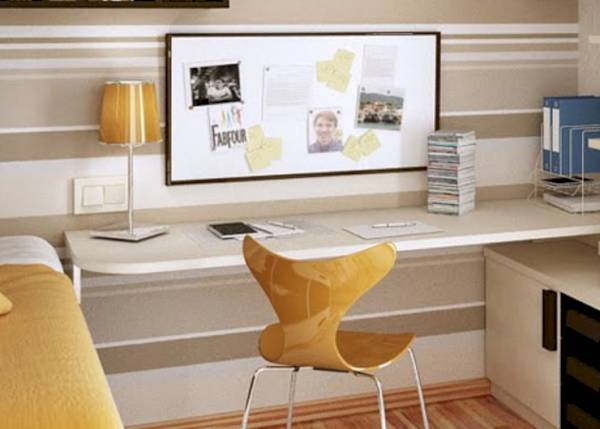 For any bedroom, there may be a need to include a desk or table for any number or reasons; whether it be for working from home on occasion or a distinct area for makeup and self-grooming, there are tables and desks that can fit your needs.
Size – the first consideration for any large piece of furniture is that it will fit in your room. In this case you should take measurements (height, width & length) of the available space and compare this against any desks you are considering
Styles – there are all kinds of styles available, whether as a modern desk for fitting your computer setup, or a table with a fitted mirror to check your appearance – the varieties available should fit most needs.
Materials – common materials nowadays; wood, plasterboard/composite, metals, laminate – each with their own advantages/disadvantages, although, for most, structural strength and durability against common use.
Budget – ideally, set a budget for home much you are willing to spend and stick to it. While some expensive desks may seem ideal, consider if it fits your needs any better than those within your budget.
Additionally, if you are ordering a desk/table – be aware that some may require assembly, which in some cases you may be wise to hire a handyman to complete the build on your behalf.
TV Mounts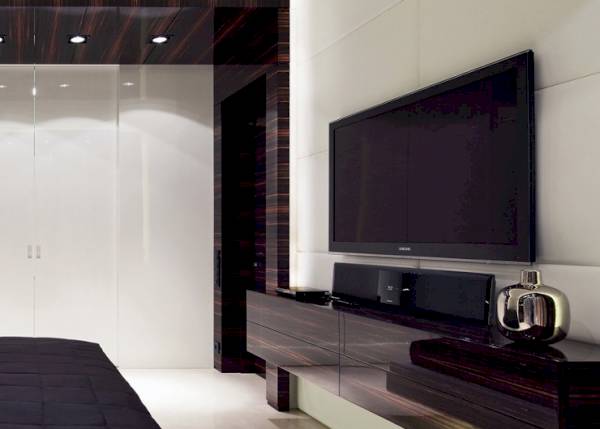 A simple solution that fits your television to a wall in your room. This can save a lot of space in some rooms or providing additional space where the television had been featured.
There are many standardised wall mounts available, be sure to check that your television meets this standard, specifically VESA, and that any wall mount is suitable for the size of your television – a simple visual cue will be the alignment of the screw holes on the back of your television compared to the mount.
Additionally, there are a few key types of TV mount available, depending on your needs and preferences:
Flat – fixed to the wall, with no movement
Tile – fixed, but able to tilt within a certain degree of about 15% vertically
Turn – able to adjust vertically (20% max) or horizontally (180% max)
With any TV mount there will be a need to install the television mount correctly – if you have any issues or concerns, it would be advised to seek assistance from a local handyman.
Curtains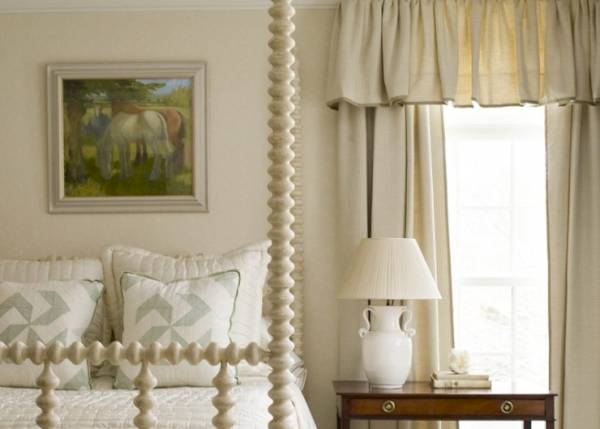 A key part of any bedroom, blocking outside light to ensure a good night's sleep – there are numerous styles available nowadays and a number of factors to consider:
Size – be sure to measure the proposed height from the curtain rail, buying curtains that are too long are problematic to fix, while curtains too short will be ineffective. Custom-sizes can be bought, but are likely more expensive.
Aesthetics – while this may be a feature of the room that is not given a lot of attention when in use, curtain choice can aid in the overall style and mood of the room.
Functionality – remember that the purpose is to block outside light, some curtains will be better suited to this, such as 'blackout' curtains, whereas light fabrics like nylon would be ineffective.
Materials – common materials include; cotton, polyester, linen, silk, velvet & assorted synthetic fabrics
Maintenance – a consideration that curtains need cleaning from time to time and have different requirements. IE – must be washed by hand, are machine washable, etc.
Based on these factors, you should be able to determine the best choice for your bedroom.
General Storage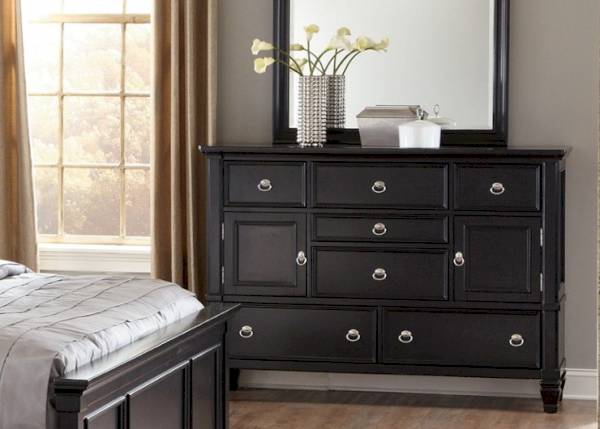 Bedrooms contain all-kinds of belongings, not just your clothing, so you may consider an upgrade to the other storage options available to you.
Shelving – a simple storage which allows for easy access and to display any of the items on the shelf, it is at risk of getting dusty or knocking items off the shelf in some cases
Cabinets & Drawers – a commonplace storage solution most will already own, that can be matched to the style of your room and provide easy access with protection within the cabinet/drawer
Boxes – a straightforward means of storage, with the option of additional space by using the top of the box
Others – of course there will always be other options available, which may well be suited to your room
Clothes Storage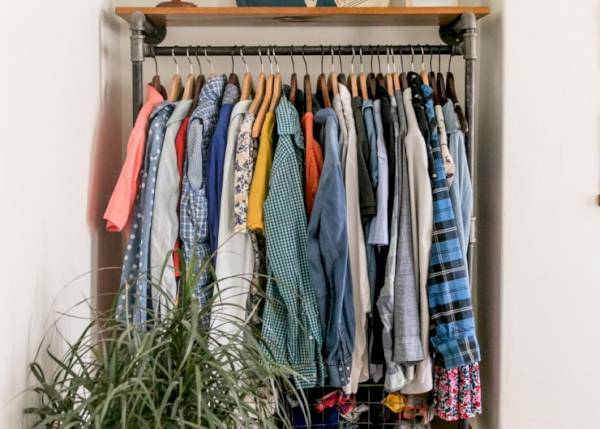 There are a number of different storage solutions for clothes specifically, each with their own strengths/weaknesses:
Wardrobes/Closets – traditional storage solutions, either as a separate room or a large piece of furniture fitted with a hanger rail specifically for clothing
Detached Wardrobe Racks – a simple piece of furniture for hanging clothes on; often the bar structure can be adjustable and the rack may feature wheels for easily moving the rack. Ideal for short-term usage or for a limited amount of clothing in frequent rotation.
Hanging Rails – a permanent fixture to install to a wall/ceiling typically, providing a rail for hanging clothes. It can be more space efficient than a traditional wardrobe, but to ensure it can hold heavy items/large amounts of clothes, it may be beneficial to have a skilled handyman install the rail to ensure it will be strong enough.
Last updated by MyJobQuote on 22nd February 2019.