Reviving your Paving or Patio
Like pretty much everything in your garden or around the home, paving, if not looked after and maintained well, will eventually break and will need some refurbishment or even replacement. Prevention is always better than cure when it comes to DIY, so it is important to carry out regular preventative maintenance so your patio or paving lasts as long as possible while at the same time looking good!
If you have recently has a patio laid, it is important that you remove any excess mortar as soon as possible. If mortar is left to harden, you need to remove as much of it as you can with a scraper or chisel without damaging the surface, any remaining mortar will need to be cleaned using a diluted acid solution.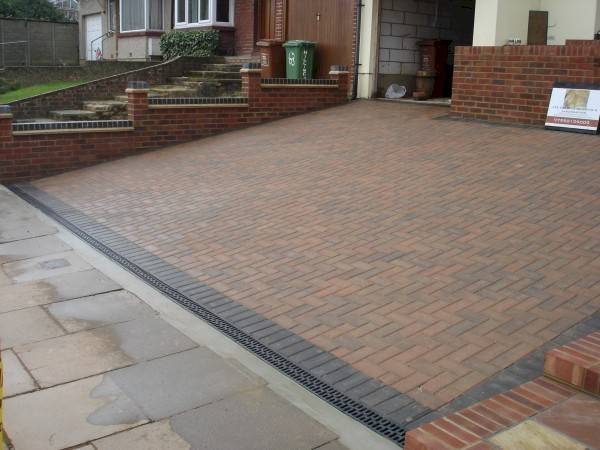 The first obvious step is brushing, you need to regularly remove any surface dust or debris to help prevent weed growth (weeds will eventually break up the paving). if weeds are already present, you need to remove them including the root. Regular washing using a brush and soapy water is enough to keep patio and paving areas clean, ensuring no seeds are allowed to settle and take root. Brushing will even help to break off tiny plants that have managed to take hold and start growing, preventing them from getting any bigger and damaging the surface. Despite your efforts, over time, weed growth is almost inevitable. But it is important to find the time to remove any weeds that have formed, then once removed, give the area a good brushing.
Try and clean any patio or paved areas with hot soapy water at least once every few months if you can. This simple cleaning will prevent dirt build-up and should also stop any algae or moss growth. If you have a power washer, then he pressure will make the job easier and give concrete paths, driveways and patio areas a good deep clean, power or jet washers are well worth the expense!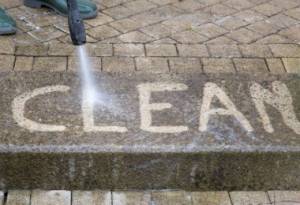 It is the joints in any patio or paved areas which are key to longevity as they hold everything in place to create a stable structure. Over the years foot and/or vehicle traffic will cause movement and the joints will eventually fail or crack. If this has already happened, then any faults need to be repaired quickly before weeds take root or water can penetrate and freeze which will damage the joints even more. Plus any damage to joints can make your drive or paving look really tatty!
Because the UK weather is so wet and mild, almost all external paving, tarmac or concreted areas; will eventually suffer either moss, lichen or algae growth. The easiest way to remove algae and lichen is to use a stiff brush and a diluted mixture of household bleach and water. Simply spread bleach/water mix over the surface then scrub with the brush. Finish by washing the surface with clean water and take care not to allow the bleach solution to damage other plant life in the surrounding garden. Moss can usually be removed just by brushing as the roots do not tend to bond tightly to most surfaces. if brushing sounds like too much hard work, there are of course chemical weed killers available for moss removal.
Last updated by MyJobQuote on 22nd March 2016.