How Well Do You Know Your Home?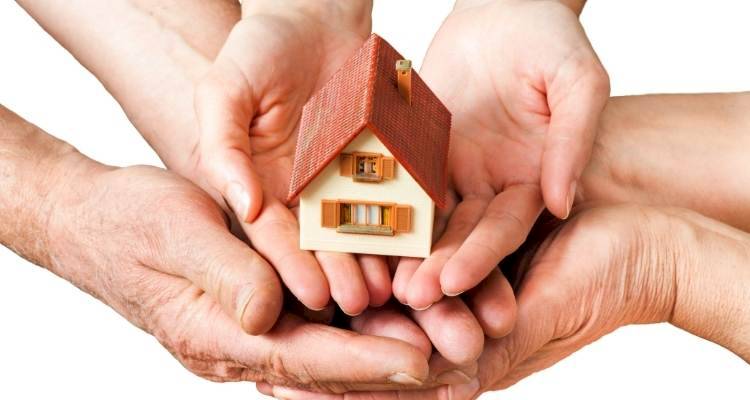 If you have lived in your home, you might think you know where everything is, but do you really know? When did you last check you can access and shut off water and electricity in an emergency?
We often remind our email subscribers to check their boiler or PAT test appliances and electricity. So we thought we'd put together a list of things to check in your home and possible places to check if you are unsure. Helping you make sure you can look after your home in an emergency.
Check your home this weekend and contact a local tradesperson if you need any further help testing or carrying out repairs.
Check List of What to Test in Your Home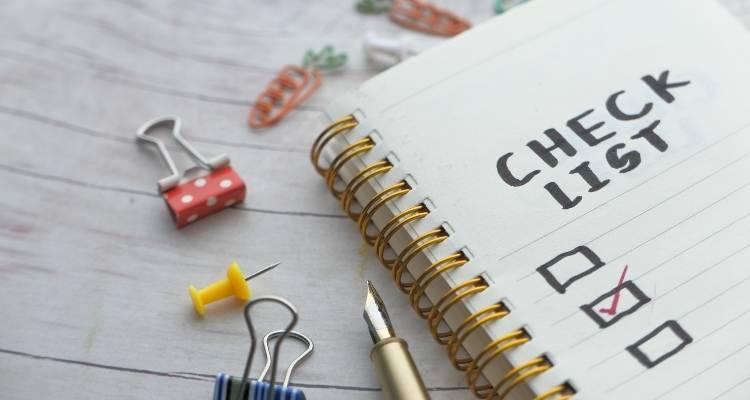 Electrical Tests in Your Home
Checking Water Cut Off Points
Annual Boiler Checks
Checking Locks on Doors and Windows
Smoke Alarm Test
Carbon Monoxide Alarm Test
Drains and gutters are free from debris
Fixing a leaking tap or toilet
Bleeding radiators
Insurance renewal dates
Replace all bulbs with LED's and have spare
Damp on walls and in roof
External buildings not leaking
Fences in need of replacement or treating
Electrical Tests in Your Home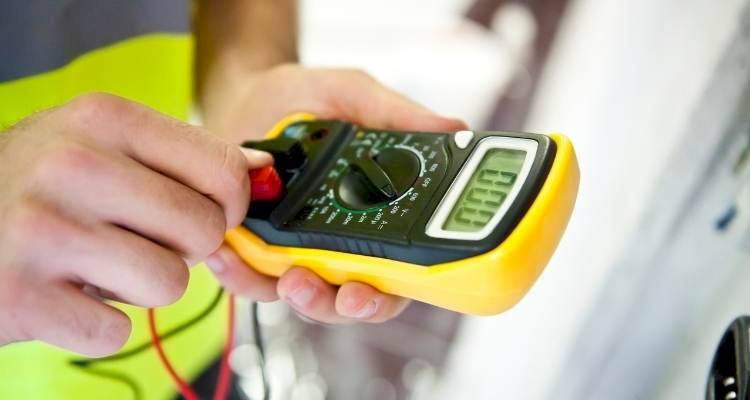 When was the last time you checked your fuse board? Do you know where your fuse board is? Have you got spare fuses, and do you know how to replace them?
If you've had a power cut, you will realise how reliant we are on electricity to our homes. You can't see it or smell it in most cases, and this is why qualified professionals need to carry out regular checks on electrics in your home.
What you can do is:
Know where your circuit board is
Learn how to isolate areas of the home
Know how to replace a fuse if it trips or needs replacing
Keep a note of a local electrician should you need to call them out
Location: Normally in the kitchen, under the stairs or in the garage or utility room if you have one.
Isolate areas: Areas of the home should be labelled, and it's a case of switching them off to isolate if needed.
Local Electrician: Bookmark this page or our website  
If you want a new or additional socket or change in electrics will need to be signed off by a professional, so never attempt to do any electrical work yourself. Doing so can lead to a fault and cause fire, and if the change has not got the required paperwork, insurance companies might refuse to payout.
An electrical safety certificate will cost you around £120. Find out more about what is involved in an electrical safety check here.
Checking Water Cut Off Points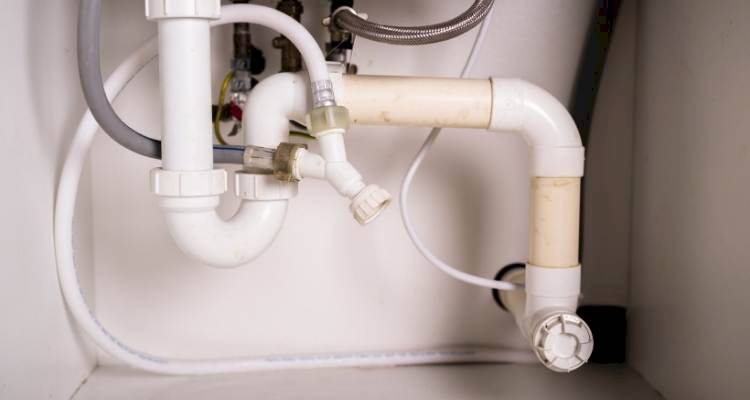 Do you know where your home's water stopcock is? Typically located under the kitchen sink for internal shutoff, but you should also have one located outside your home. It's this one that is used by emergency services before they will enter your home.
You'll need to be able to shut off the water if you are replacing taps or doing any work internally to your home that involves plumbing.
If you are unsure or need help with your plumbing, we always advise you to contact a local plumber who will be able to help. Never force a stiff valve or stopcock, which can create further damage.
What you can do is:
Test you can turn off the water (inside and out)
Hire a local plumber to help if needed  
Annual Boiler Checks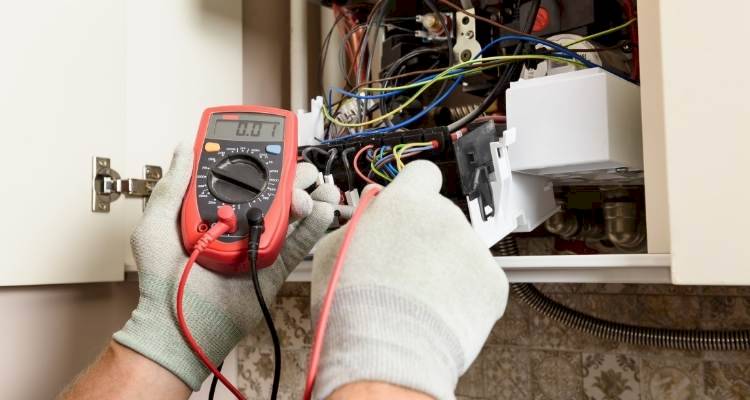 Did you know it's part of your boiler warranty that you need to have your boiler checked annually? Failure to have this annual check can void your warranty.
Annual boiler checks can only be carried out by qualified professionals. This is due to the nature of the work involved.
The cost of an annual boiler check is around £75, so it isn't something that will cost the earth and will keep your warranty valid and also potentially spot the signs of any repairs early and help you avoid a costly bill in the future.
You can read more on our blog about why you should get your boiler serviced annually.
What you can do is:
Hire a local tradesperson to carry out checks
Set a reminder to have the checks done annually
Checking Locks on Doors and Windows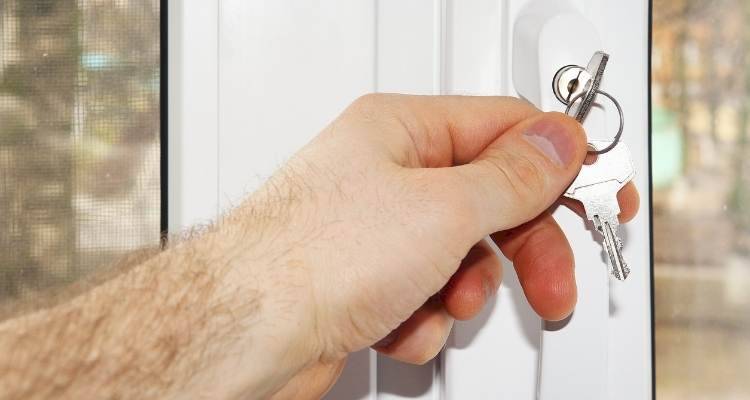 When did you last check that all your windows and doors open without any issues? Have you checked that you know where and can locate any keys for window locks?
Looking after your windows is essential, as it's one of the main areas that can easily have issues if they are not maintained regularly.
If you notice moisture inside double glazing, it's important to have them repaired or replaced, as it is possibly leading to heat escaping from your home and could also be a security risk.
What you can do is:
Check all windows open
Know where all keys are to open windows
Clean windows inside and out and keep free from debris
Contact a local tradesperson to carry out any repairs before they develop
Smoke Alarm Test and Carbon Monoxide Alarm Test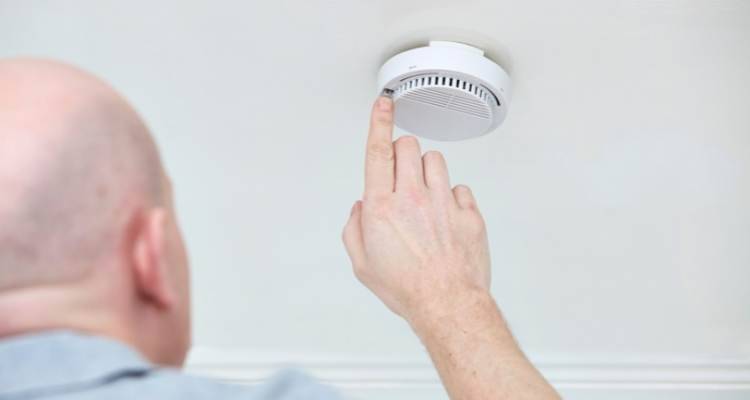 Smoke alarms and carbon monoxide detectors are installed in all new homes these days, but when did you last check they are all working. Tip -burning dinner doesn't count as testing, as this isn't enough of a test.
What you can do is:
Depress the button on the alarm and check it sounds
Open the cover and check the battery is not leaking
Set a reminder to check every 4-6 months
Replace or install alarms where needed
Make sure you have spare batteries if needed
Drains and Gutters are Free From Debris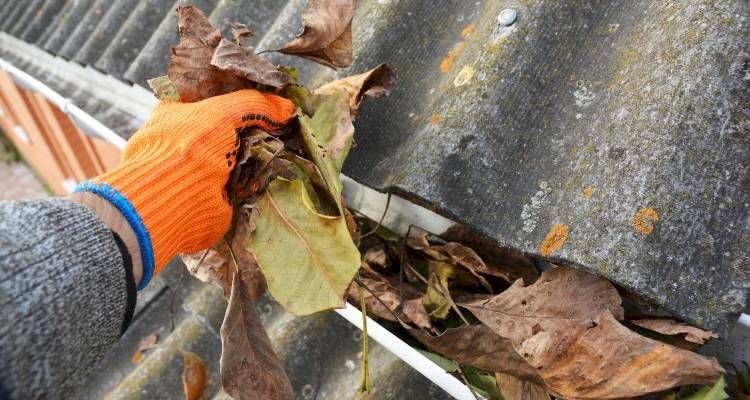 Out of sight, out of mind. It's easy to forget or not check your home's guttering and drains regularly. It usually's autumn and winter months where we are outside less and may not notice them become blocked until it is too late and causing damage to the exterior of your home.
Check out our post on checking your roof to see what you can do yourself.
What you can do is:
Carry out regular checks and see if there is any overflow when it rains heavy
Carry out a visual check where possible
Hire a local handyman to clear your guttering for you
Fixing a Leaking Tap or Toilet
A leaking toilet or tap can be costing you more than the average repair cost. All for the sake of what is possibly a replacement washer inside your tap.
Locate and isolate your water stopcock internally. Once safe to do so, you can carry out repairs to your leaking tap.
It's best to have someone help you keep an eye on the tap end when turning the water back on. Please turn on the tap slowly at first and make sure it runs smoothly.
Repairs to a toilet leaking might be a simple adjustment inside the toilet lid, but if you are unsure, it's always a good idea to call in a local tradesperson to carry out these simple repairs.
Replacing taps will cost as little as £100, but a washer replacement will be even less, save the annoying dripping sound, and save on your water bill over time.
What you can do is:
Attempt any minor repairs yourself if confident
Hire a tradesperson to repair these minor issues before they become more costly
Bleeding Radiators Improves Efficiency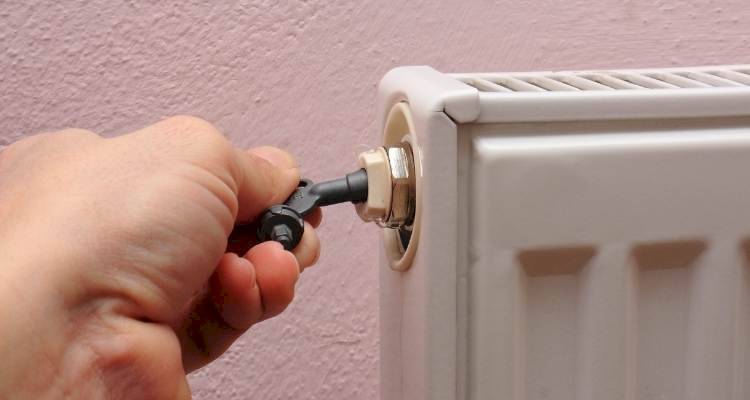 Having air in your heating system leads to it being inefficient and can mean your boiler is working harder than it needs to be.
A simple radiator key is all you need to let out any air in the system, but you may run into problems if you drain them in the wrong order or water pressure in your boiler drops.
What you can do is:
Drain your radiators yourself with a simple key
Contact a local plumber if you need further help or the problem isn't resolved
Insurance Renewal Dates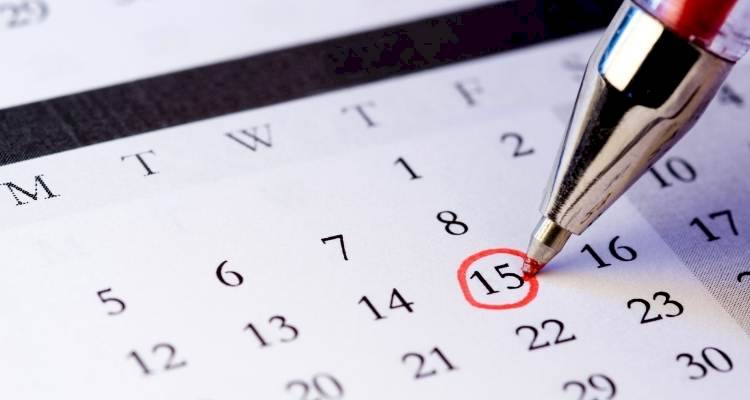 You'll likely have your insurance automatically renewed, which is good, as you will remain on cover. However, you can save a significant amount of money if you call them to chat about the insurance price.
It's also important to mention any new purchases you have made in the recent months. New laptops or electrical items you might want cover away from home on. Each policy is different, but many items over £1,000 will need to be itemised.
What you can do is:
Set an annual reminder
Keep a track of contact details for insurance companies
Make sure you compare costs each year
Mention any newly purchased items
Replace All Your Bulbs With LED's and Have Spares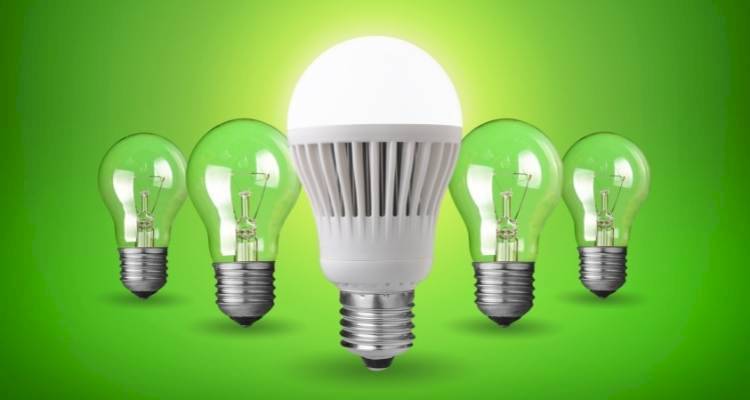 How long does it take a homeowner to change a lightbulb? The answer is probably longer than it should, as they don't have a spare or know where the spare one is.
LED bulbs are much more efficient than regular light bulbs. Replacing regular bulbs will help reduce your bills at home and mean you're less likely to be caught out if one of the bulbs fails.
What you can do is:
Check what type of bulbs you have
Replace light bulbs that are not LED's
Keep spare bulbs in a safe place
Damp on Walls and in Roof
Damp can sneak up on you as a homeowner and is something you can tackle early and save on higher repair bills in the future. We are all for catching issues early, and this is one of the biggest you can catch early if it happens.
Check the corner of each room, both up high and down low. Check behind furniture in a room that is against a wall. External walls are the worst for this, as they can become freezing overnight. This causes the perfect conditions for mould to spread.
If you have or spot an issue, clean the wall up and monitor the situation. Should the damp return again, it's best to call out a damp proofing expert to see what you can do.
What you can do is:
Carry out regular check during autumn and winter
Monitor and clean up any areas
Ventilate the room regularly
Call in professionals if the problem persists
External Buildings Not Leaking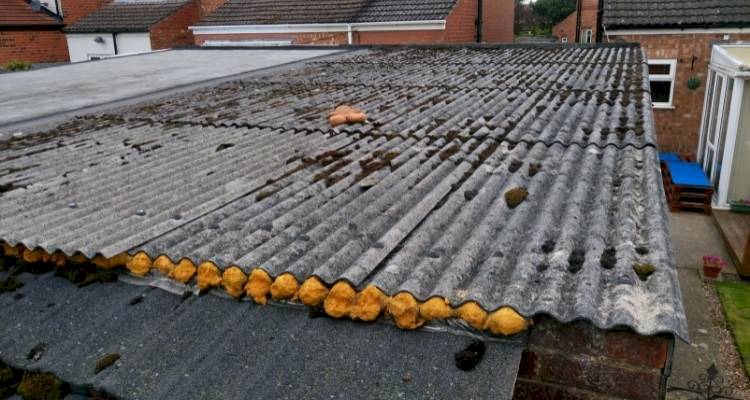 Garages, sheds and outhouses are all prime for easily being damaged by the elements over the winter months. High winds and heavy rainfall can seep inside can cause damage to garden furniture or electrical items.
If you have water or electrics running to an external building, it's best to isolate them in the winter or when not in use. Doing so will reduce the risk of anything going wrong.
What you can do is:
Check outside buildings on a regular basis
Check for signs of damp or leaks
Carry out repairs as soon as you find them
Fences in Need of Replacement or Treating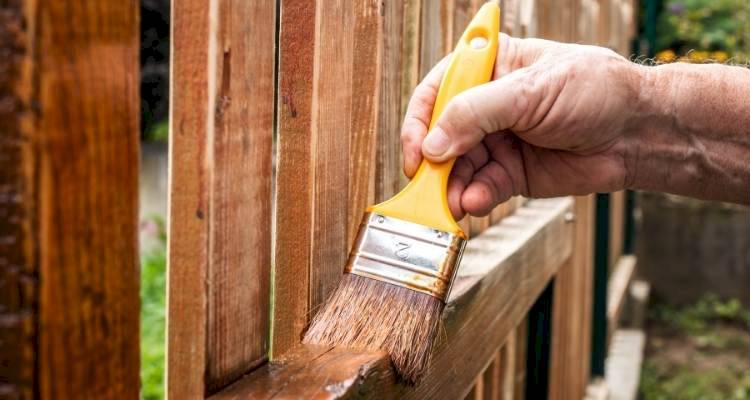 It's surprising how much a garden fence can cost, so it's vital that you look after it. 1-2 fence panels might not be too expensive for your budget, but over time the costs can add up if you don't maintain them.
You can reduce the chances of panels breaking by treating them with a wood preserver annually. You might only need to do this every 1-2 years. Follow the guidance on the product you choose to use.
What you can do is:
Treat fences in warmer months
Repair any breaks you find asap
Know where to get a replacement panel and the size you need
Last updated by MyJobQuote on 17th March 2022.