When to Start Planting in Your Garden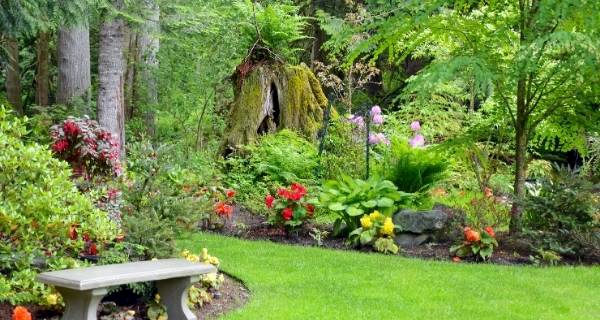 The growing season starts early spring for some flowers and late February or Early March you will start to see daffodils, snow drops and blossom starting to form on some trees. It's also a time that established plants will start to show early sign that spring is on the way.
The weather in early spring can still be very unpredictable. We can still have a flurry of snow and depending on where you are in the UK, last frost is normally around late April/Early May. Even though it is noticeably warmer in the day time, overnight temperatures can drop to freezing and this is very harmful to plants and likely to kill them.
This means that when it comes to planting in the garden in early spring you are best of with hardy shrubs and flowers that are seen this time of year.
Growing or Planting Seeds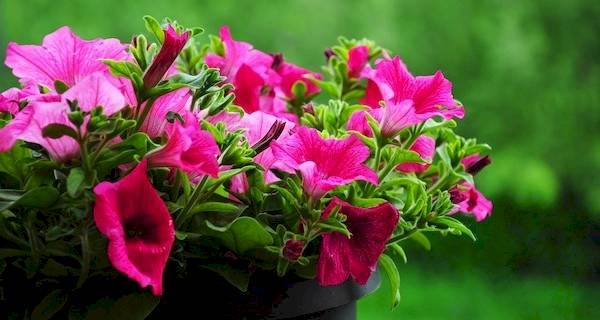 If you are planting from seed, you will need to sow this in propagators inside your home or at best in a heated greenhouse. A non-heated greenhouse is still not warm enough overnight. This is because the sun isn't out long enough to warm it up from overnight frost or colder temperatures.
Planting seeds in propagators or in a heated greenhouse will give the seeds chance to become established and transplanted to the garden after the last frost.
Planting many seeds directly into the garden this time of year will mean they have the chance of rotting away in the damp soil before they have chance to germinate.
Where to Plant Early Spring
There are some plants that you can directly sow into your garden, but this can also depend on the type of soil and the direction your garden faces.
This doesn't mean you can't plant in early spring. You can plant seeds in a tray on a windowsill in your house. Beware of draughts or too much direct sunlight, but you can quickly see shoots starting to show as the month of March progresses.
You can plant directly in your garden, but these will need to be hardy plants, due to the chance of frost and even snow on higher ground.
Invest in a heated greenhouse to get a head start. A heated greenhouse will mean your seeds will be kept warm in the evenings and overnight when the temperature drops.
What to Plant Early/Mid Spring
In your garden you can plant hardy flowers. These flowers include roses, daffodils or hyacinth. These may all be dormant until next spring but planting them now will mean they are naturally ready to grow when the weather starts to warm.
Another flower you can plant is the delicate snowdrop. Planting snowdrops this spring will mean they are ready to spring up next year.
It's a nice idea to scatter snowdrop seed in your lawn and you'll add a lovely splash of colour to your lawn early next spring. Mix them in with some daffodils and you'll have a beautiful countryside lawn.
Spring Lawn Care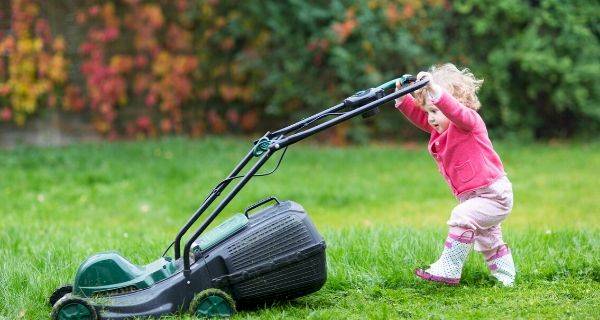 You might notice in early spring that your lawn is starting to grow. But remember that the ground is still very soft, and your grass will still be very damp. This makes it hard to predict when is best to cut your grass for the first time.
Sometime in mid-March is probably best for a first grass cut of the year. As your lawn might be a bit longer than normal, it's important to not try and cut the grass too short early on. Another reason is that short grass can become trodden in the moist soil.
Ideal timing would be after it has not rained for 3-4 days in a row. Give the lawn chance to dry off from any overnight moisture, mowing your lawn around 3-4pm will be ideal after a warm day.
As April arrives, you will noticeably see your lawn growing a little faster and by now you should have given your lawn a few long cuts. As you notice the ground being firmer and dryer, you will be able to start cutting your lawn a bit shorter, and more frequently.
Planning Time in Spring
Springtime is a great opportunity to survey your garden and plan any changes you want to make. If you have an idea of which plants, flowers of shrubs you want and which area you want them.
With it being more likely that we will be having more staycations, will you be building yourself a BQQ area? Build a BBQ area you can enjoy all year round.
Will you be adding lighting to your garden, so you can enjoy longer summer nights relaxing with friends and family?
Help Creating the Perfect Garden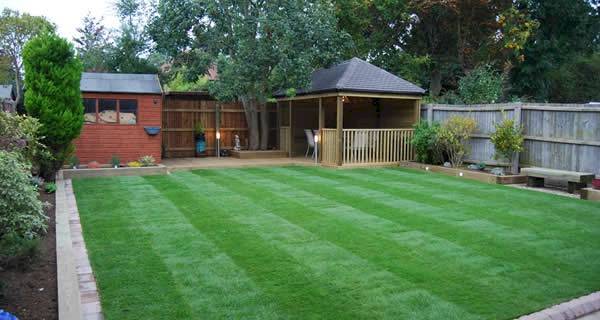 If you're not green fingered or don't know here to start with building a BBQ area, contact a local tradesperson who will be able to do the work for you.
Hiring a professional means all you will have to do is spend more time in the summer enjoying the work done in early spring by someone else.
From gardeners, builders or general DIY handyman, you can get all the help you need by posting your job with us.
Last updated by MyJobQuote on 12th March 2021.