How to Organise and Secure Your Van As a Tradesperson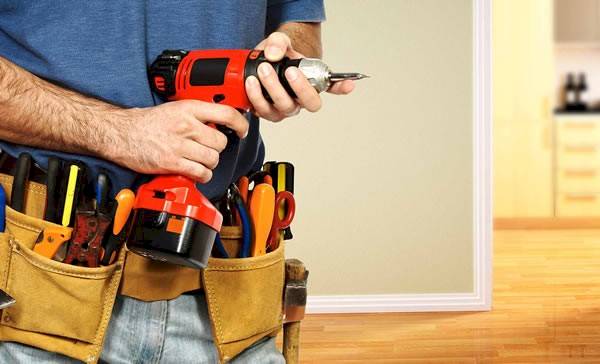 One of the biggest worries tradespeople face is the security of their van and the equipment they carry inside. Theft from vans can happen both on the job and parked up at night, as a van is an obvious target for thieves. They will break in and steal what they can, with no respect for the extended financial loss to the owners. Organise and secure your van with these solutions and stay on the road longer.
Theft of equipment can mean you're left trying to get your van repaired and also replace items that have been stolen. This is time, as a self-employed tradesperson you're not going to be able to spend working and furthermore adding to your financial loss from theft.
Organising Your Van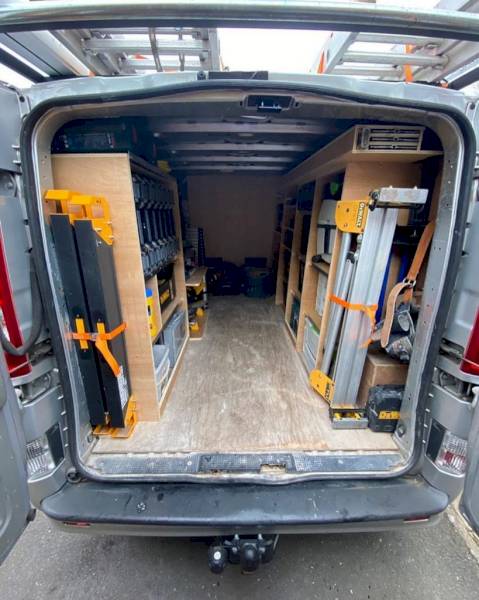 There are many reasons to organise your van and we don't want to teach you to suck eggs here, but if you spend time getting your van organised just the way you want, you will spend less time looking for tools or items buried deep in a corner that you think you left it, or was it the other corner? You'll also be more likely to notice if something is missing and likely to have been stolen and not spend extended time looking for it.
How you organise your van will depend on your trade and the size of your vehicle. As you are well aware, you have different size tools and equipment you have to carry on a daily basis, here are some ideas that should help you be more secure on the road.
Internal Van Racking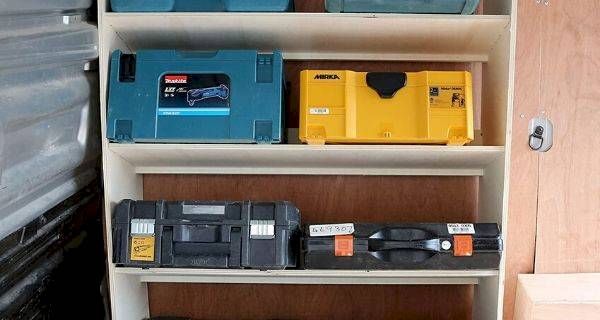 Racking inside your van will help you have a good visual of what is there and give you a way of securing items in your van from moving around. Use a set of bungee cords to attach items to your racking, they will be less likely to fall when you go round a corner, but more importantly, they also act as a deterrent for opportunist thieves when on a job, as it will take them a little longer to remove any item.
Making petty theft difficult for opportunist thieves is one of the best deterrents you can implement when securing your van and tools.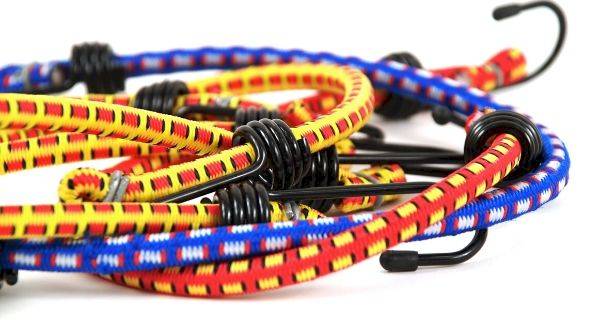 Roof Racking
Adding a roof rack to your van is more suitable for storing items that don't need to go in your van or are best kept outside of your van. For example, keeping lengths of pipe for plumbers is a better option on the roof rack, as they are less likely to be damaged and be kept straight. A length of drainpipe works well for this and you can add lockable ends to keep them secure between jobs, but best to be emptied overnight.
For other items on your roof, use strong reliable clamps for securing ladders or other items to the roof, spending a little more for quality will mean your less likely to need to replace them in the future and they will also keep your items on the roof while driving.
Van Storage Boxes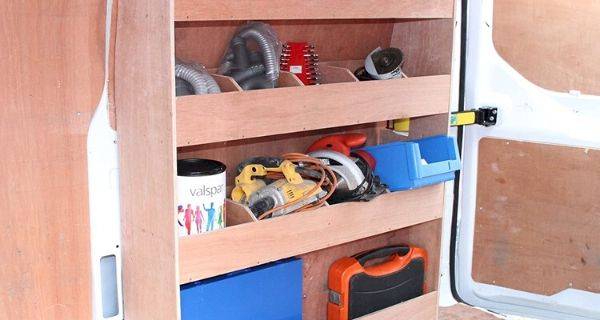 Boxes with compartments are ideal, as they will help keep smaller items organised and this can make them easier to find. This sounds like common sense and if you are a very organised person then you can skip this section, but we often see very disorganised vans.
Keeping your main tools in a bag or box is the most ideal situation, as you will be able to take them in overnight and store them securely at home. Just remember to put them back on the van in the morning. As there's nothing worse than turning up to a job without your tools on the van.
Tip*
Never leave home without your tools again by creating yourself a small checklist before you set off for the job. It's easy to leave things behind when focused on the job, but a 10-minute check over your tools and supplies before driving off will be better and more professional when you arrive.
Organise Tools at Home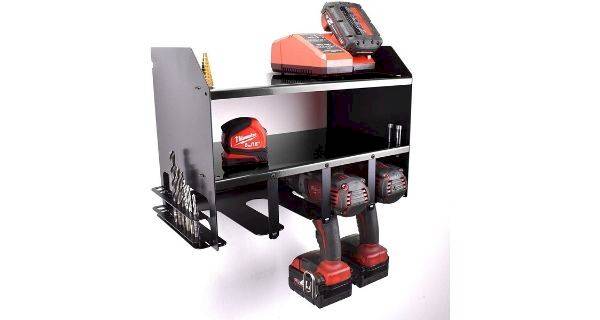 When you get home, it's vital that you take your tools indoors overnight for security. Tools left in a van overnight leave them venerable to theft. Even with the strongest of locks, thieves can find a way in.
Taking your tools in overnight will mean you can easily charge up batteries for all your cordless tools, so you're less likely to be left without power when you arrive on the job the following day. Build or buy yourself a charging station in a spare room of your house or build a secure area of your garage. If you have young ones at home, it's good to keep tools in a secure caged area away from tiny hands too.
Another easy deterrent which may help is getting a van sticker on the back of your van saying "No Tools Are left In This Van Overnight". You can pick these up for around £5 online.
Best Way to Keep Your Van Secure
No van will ever be 100% secure but you are always better off upgrading the manufactures security features, as this will create additional deterrents and give you additional peace of mind. These will also help organise and secure your van.
Additional Van Locks
When it comes to locks for your van, there are a lot of options on the market and you are best to have additional locks installed by a professional that knows common security issues. Yes, you can add locks yourself, but you risk damaging or weakening your locking systems.
Options for additional security include deadlocks, Slamlocks and Armaplate all of which have different functions and add extra security to your van. You can see the advantaged of them on this YouTube video that will help you decide on which is best for you. https://youtu.be/RvSEbgiHmV0
Install a Thatcham Category 1 Alarm
This type of alarm is the highest rated alarm that you can get for your vehicle and in most cases can be fitted after you have purchased the van. The additional benefit of adding this type of alarm is that it will help reduce your insurance, while also helping you feel secure.
Fit a Van Vault Inside Your Van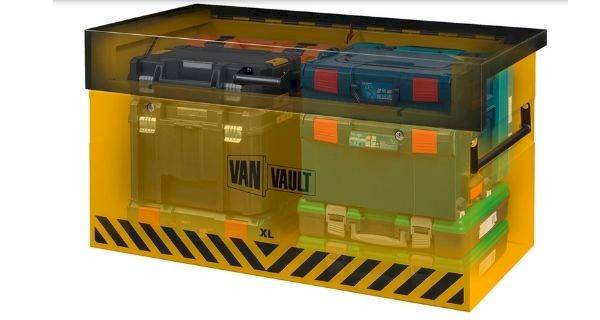 A van vault was originally designed for open-backed vehicles like pick-up trucks etc. Available in different sizes they help add additional security if you do need to leave tools in your van. These are approved by Secured by Design, which is the police preferred specification.
A Van Vault is made from heavy-duty steel and has tamper proof internal hinges and flush finish help keep thieves out. So even if they have managed to get into your van, your tools will be harder for casual thieves to take.
Whichever way you choose to organise and secure your van with additional security, keep up the good work and build your business faster with local job leads with MyJobQuote.
Last updated by MyJobQuote on 20th May 2020.