How to Brighten Up Your Rooms – 8 Ways to Add Light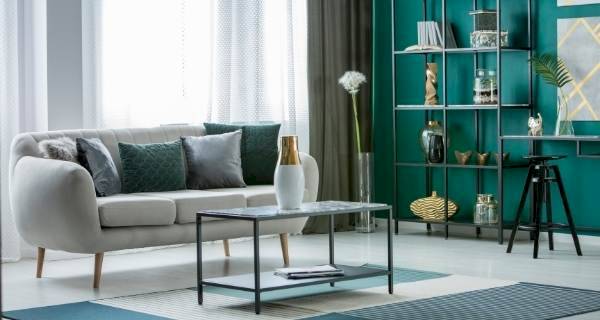 In the winter months, a home can often feel dark and dull. To change this all you need to do is combine some subtle changes in order to help brighten it up. The main aim of all these is to think about lighter colours and reflective surfaces.
One thing you can't really do is change the direction your home faces, so it'll be important to note that a north facing room will naturally be darker than a south facing room. You might get some early morning sun, but be in shade in the afternoon.
Take some time seeing how the light comes in to your room and see which of the following options will help you the most.
Brightening a room up can be done by changing one or more of the following options:
Change dull wall colours to bright colours
Add mirrors to the walls
Change and improve the lighting
Change the layout by removing walls
Declutter your room
Paint dark furniture brighter colours by upcycling
Replace furniture with transparent options
Clean your windows
Let's take a closer look at these options and see which ones you can include in your home.
Change Dull Wall Colours to Bright Colours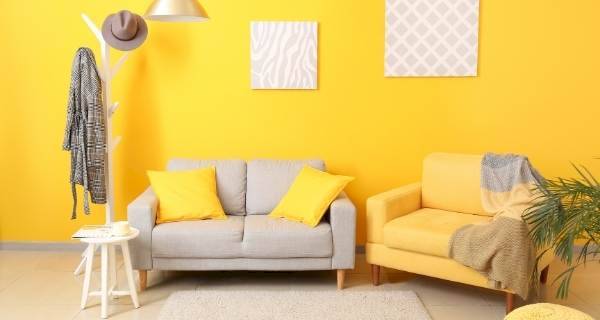 If you have dark paint on the wall or heavily patterned wallpaper, the chances are you are going to see huge improvements just by decorating the main walls of your home. You don't have to paint all the walls white or magnolia, but brighter lighter colours will help reflect what light you do have coming in around the room.  
Check out Pantone Colour of the year 2021 or embrace white walls and add some colour back in with art, but make sure you don't overdo it.
Add Mirrors to Your Walls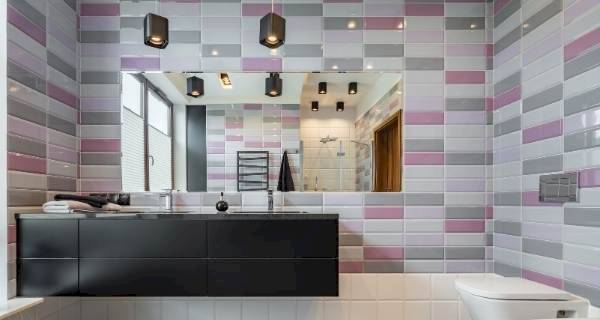 Mirrors are a great way to help a room feel bigger than it actually is. Not only that but adding mirrors to your room will help reflect light back into the room and help increase the amount of light that you are getting.
Place mirrors on walls opposite windows so that the maximum amount of light is reflected back into the room.
A mirror doesn't have to be large in order to be effective, so go for one that fits in with the style of the room you want to achieve.
Change and Improve the Lighting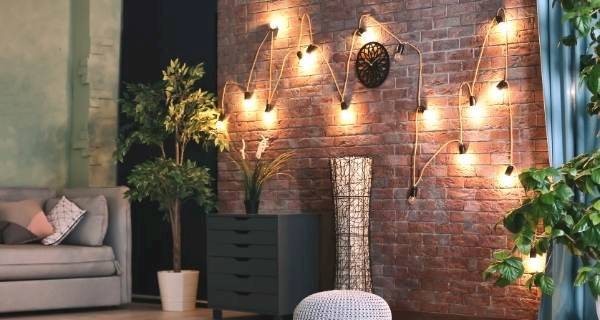 Even at night when you are lighting your room with bulb lighting, you can make large improvements by changing the position and types of lights that you have.
Adding warm colour fairy lights to an area of a room can add to how a room feels cosy, but change them for a main white light on and the room can feel very different.
Cleaning your lights on a regular basis will also help increase the amount of light they send into a room. Wiping them with a slightly damp cloth will help remove any built-up dust.  
Pointing your lights at white walls or a ceiling will also help distribute the light around the room better for you.
Adding lighting in to a room can be done with lamps, but hiring a local tradesperson who can change the position of lights and light switches can also be very effective.
Change the Layout and Removing Walls
Removing walls and changing the layout of your house isn't really a weekend project. But changing the layout and removing walls from a room is often a way you can increase light in to your home.
For example, you could remove a wall that connects the kitchen and dining room to make it open plan and add patio doors to let even more light in.
Declutter Your Room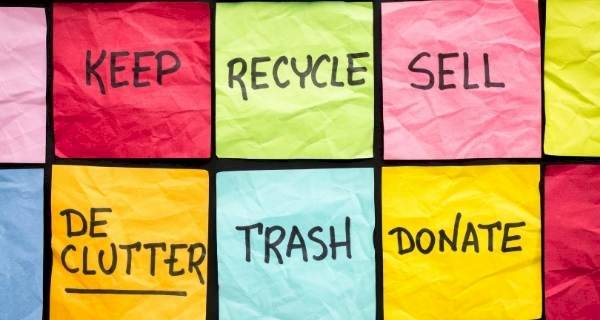 The more you have in your room, the higher the chances are that the items will reduce the light being bounced around the room.
Set aside a weekend or a couple of evenings and decide what you really need in the room that you want to have increased light in.
Look at what you have on your walls and how much of the wall is covered by images, but also how much of your wall is covered by furniture. Can you change the position of the furniture or is it even something you really want or need in that room?
Paint Dark Furniture Brighter Colours by Upcycling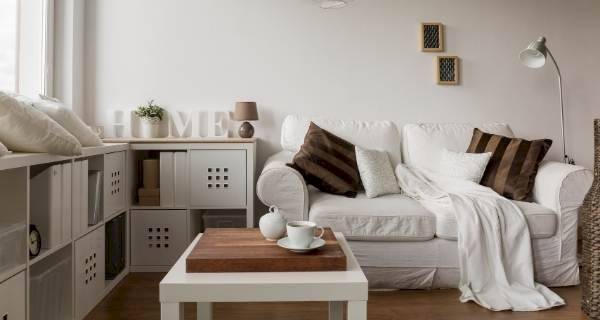 Is your furniture the problem in the room? You might like and want dark furniture, but the chances are that the darker furniture is holding any light that might be coming in to the room.
Try changing the position of the furniture in the room first, as it might be that the wall it hides will bounce a little more light into the room and make a difference.
If swapping the position of your furniture is not an option, you can upcycle the furniture to make it lighter in colour and therefore bounce more light around the room it is in. If you are new to upcycling, have a look at our blog post that will give you more ideas on how you can upcycle furniture.
In a dark kitchen, it's possible to pain the cupboard doors and this will dramatically change the look and feel of the room, while also making it feel overall brighter.
Replace Furniture with Transparent Options
There is an increasing trend over the last few years to have transparent furniture. The reason for this is that transparent furniture helps the room feel bigger and also helps light bounce around a room more.
We're not suggesting you change your sofa for something that is see through, but more the smaller items that can make a bigger difference. Change your coffee table or dining table for one that allows the eye to see through and create the sense of space.
The one downside to this is that glass furniture is more likely to show up dust and you'll probably feel like you are always cleaning the furniture.
Adding a Skylight
Adding a skylight to your room will fully depend on having a room above the one you want to increase the light in. If you are in a bungalow or have a one storey extension, the chances are that you can add in some kind of additional way for light to come into your home.
This option will require you to seek professional advice on what is best for your home.
Clean Your Windows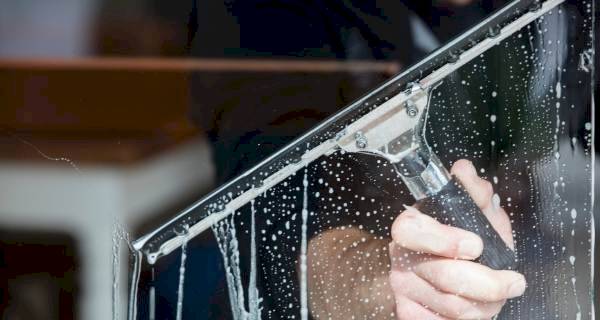 This might seem obvious, but over time the grime will build up on your windows and mean that the light just isn't getting in from the one source you can control with a simple cleaning.
If heights are not for you then you can contact a local window cleaner to come and clean them regularly for you. We suggest once a month is good, but more ideal is every two-three weeks.
You might have to pay a slightly higher amount for the first clean, depending on how bad the grime is built up, but keeping your windows cleaned on a regular basis will also mean that your windows are more likely to last longer and protect your home from the elements.
Last updated by MyJobQuote on 8th March 2021.