A Financial Guide To Home Adaptation If You Have A Disability
For those of us who have a disability, adapting your home can be quite costly. From installing access ramps for wheelchairs to increasing the walls in the hallways and bedrooms so your wheelchair can pass through these are only a few of the modifications you are going to have to make throughout. By the end of the adaptions you make in the home you are easily looking at over 10,000 pounds in some instances. If you are on a tight budget or if you can't work out how would you cover these costs? Even if you are financially well-off these are some of the costs you shouldn't have to cover on your own. There are government grants available to the needy when they have to adapt their home.
Visit Multiple Sites
When applying for government grants and financial assistance due diligence will pay off. Here are some sites which can offer you an insight:
– www.gov.uk
– www.moneyadviceservice.org.uk
– www.disabilityrightsuk.org
– www.citizensadvice.org.uk
In order to receive grants you have to apply through the government's application portal in order to be approved for funding. With this in mind, there's nothing against becoming informed and knowing your rights. Learn about the application process, what you have to present in order to be approved for funding, what the government will require to determine eligibility and so forth.
The more you know about applying for adaptability-funding, the more likely it is you are going to receive the most assistance when you do apply for funds. I would recommend talking and learning from others who have applied and been approved. You will then have more of an idea of the process you have to go through to recieve these grants. When applying for these grants you will have to provide documentation from doctors, surgeons, therapists and maybe other third parties in order to receive the funding and assistance you need.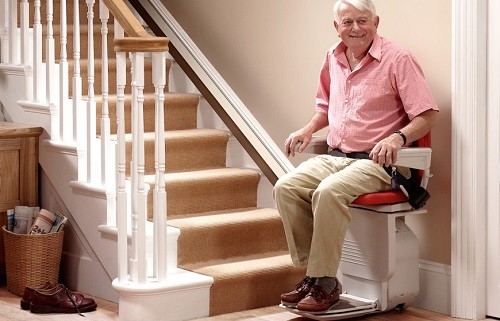 Types Of Help Offered By Certain Local Authorities 
Once you know where to go to apply, you should familiarise yourself with the forms of assistance. The government in your local area/local authority is going to afford disabled-homes varying levels of assistance. Not only is this based on financial capability to adapt the home but also will be based on the type of disability and actual forms of assistance that are required in order to make the home accessible for those who are disabled.
Some Of The Forms Of Assistance And Adaptation Local Authorities Might Offer Include
– Adapt, repair or improve the home. A grant or loan will be offered to provide the tools or labour when hiring companies to make modifications to the home. Depending on the breadth and level of work required other funds might be available as well.
– Funds to buy a new home. If it is going to cost an exorbitant amount of money to add modifications, government grants for a new home may be available. Many homes are already equipped or have the modifications for disabled owners, so this option might be available for some as well.
– Demolition and rebuilding funds. In these instances, if the home requires a great deal of upgrading, the government grant might come in the form of demolition and reconstruction cost-benefits.
Each individual or family which applies for funding or grant-money will be in a different situation. Therefore, understanding the loan terms, and learning about what opportunities are available, is something that families who need to modify their home should learn about. This will simplify the application process and ensure the highest possibility of being approved for funding assistance.
Funding For Property: Is It Limited To Homes? 
No, you are not limited to asking for government grants to do work on your home. If you own a boat, vehicle, caravan or building which requires modification, it is possible that government assistance is available for these possessions as well. Access ramps, wider entry/exit passages and other modifications can be made to these items. In your application to your local authorities, make sure you include all property that you would like to receive grants for, to modify for disability purposes.
Rights – Local Limits 
Each local authority has its own regulations and limits in place when providing government assistance. For example, in one local authority in the UK, if you possess a savings account, which has over a certain limit/threshold available in it, government grants might not be available to you or might be limited. In other local authorities, the type of disability, your age, lack of mobility (wheelchair, walker, other), will limit funding as well.
Each Local Authority Has The Right To Set The Limits And Restrictions Based Upon The Needs Of Those Who Are Disabled. This Can Include:
– Limiting the grant they offer.
– Limiting the types of assistance they'll provide.
– Placing limits on the types of property they will modify.
Further, if there is an exhaustive waiting list or others with more severe disabilities who need assistance in front of you, local authorities might put a priority on other applications and provide assistance to these individuals first.
When applying, make sure you have a copy of the local rules. This will not only allow you to fill out your application properly but also provide you with in-depth information about limits/restrictions in grant opportunities locally. It is also a good idea to make sure you have assistance from a professional when filing your application. They can provide you professional advice, tips and fill out your application to ensure you receive the highest grant assistance. It is also important to ensure you have consent by all parties who will be affected with modifications made to a home or property. This is more so an issue in buildings or public property (not in your personal home). This will help prevent the possibility that your application will be denied because others don't approve of modifications being made to the premises.
Words Of Advice
I would recommend getting all relevant information together and get some assistance when filling out the forms to ensure all of the information you are submitting is correct. In order to ensure the highest limits are awarded and you receive the financial assistance you need in modifying your home or possibly rebuilding or buying a new home, these are some tips to use when you are ready to apply.
– Be honest, it is imperative you don't skip information, 'mislead' or 'forget information' when applying. The government has the right to check account-balances, inquire with others who aren't included in the application and do an in-depth screening of your application to ensure you truly need the help. If you lie or skip out on filling in some information it can come back to hurt you when the decision is made by your local authorities.
– File your application in a timely fashion. Understand that there are thousands of applications ahead of yours and some applications might take priority over yours. By filing as soon as you need the assistance it increases the chance of a quick approval and greater funding.
– Have all records you need. Doctor visits, surgeries you have undergone, notes from specialists stating you need modifications in the home, are all beneficial to your cause when applying. It is going to increase your chance of approval, for the funding you need to modify the home.
– Only ask for assistance you need. If you ask for grants to buy a home which costs 2 million pounds, with upgrades and modifications you don't need, it will be denied. And, it might lead to outright denial of any assistance whatsoever, as authorities might think you are simply trying to use the system.
– Know your appeal rights. If you are denied for funding or if your application is placed on hold, know your rights. Inquire with your local authorities why, ask for them to reassess your application and if needed, get the legal help you require. If you truly need the assistance and are denied, make it a priority to find the guidance and legal representation to help you achieve the funding you need to modify your home.
A disability shouldn't limit your right to full enjoyment of your home or vehicle. Nor should it make it hard for you to move around or reach things (high cabinets, stooping, bending, and other motions you can't do on your own). This is where government assistance, in the form of modification assistance comes into place.
There are many forms of government grants and assistance available through your local authorities. If you require assistance, this is a simple guide to help you during the application process, and to help you determine which forms of assistance and funding you should apply for. When you take the proper steps to apply for these funds, it will make it easier and faster to achieve the approval you require to begin making those modifications. It might also lead to the highest funding and government assistance being rewarded and relying on this guide can help you avoid denial of your application, if you don't properly file your local authorities criteria.