How to Get Gas Safe Registered
Are you a tradesperson or company that wants to start working on domestic or commercial gas appliances?
Then you'll need to become Gas Safe Registered first. Whether you're a new business or sole trader, getting Gas Safe Registered is an essential requirement for you to work safely and legally. But what is it, and how do you get registered?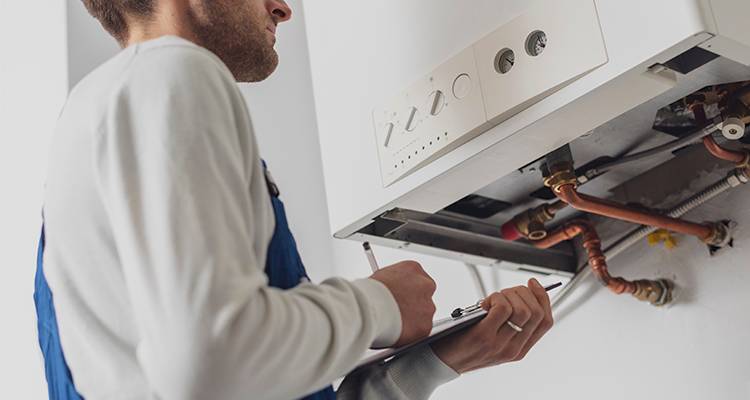 This article will take you through what you need to know, from explaining the ins and outs of the Gas Safe Register and why it's important.
Plus, we will cover the benefits and the costs involved in becoming a Gas Safe engineer. By the end of this guide, you will understand how to apply, what qualifications are necessary and what the benefits are to your business.
What Is the Gas Safe Register?
If you're looking to start working as a gas engineer or thinking of training for a career in the industry, you may have heard of the Gas Safe Register. But what exactly is it, and what does it do?
The Gas Safe Register has replaced the Council for Registered Gas Installers (CORGI) scheme as the official body that engineers need to join. It's the UK's only official list of gas engineers. This list also covers engineers working on the Isle of Man, Jersey and Guernsey. All the engineers and businesses on the list have proven they have the skills and qualifications needed to safely work on gas appliances.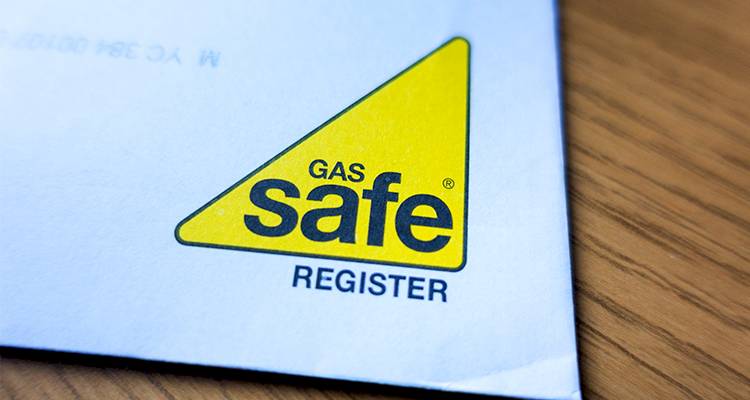 This list enables domestic consumers and housing landlords to carry out a Gas Safe check on engineers they're planning to hire. Apart from maintaining a current list of gas engineers, the body runs safety campaigns such as Gas Safety Week. It provides help and advice to domestic consumers and shares news and useful information with engineers.
Most importantly, the Gas Safe Register keeps people safe and prevents deaths by raising awareness of gas safety, investigating illegal workers and inspecting the work of registered engineers.
However, the most important thing you should know is that it's a legal requirement to be registered as Gas Safe if you want to conduct any work on any gas appliance or pipework. Once registered, you'll be given a Gas Safe ID card, which proves to your customers that you're the right person for the job. So, if you're thinking of moving towards this type of career, the register is something you need to know about.
Who Needs to Be Gas Safe?
Now you know what the Gas Safe Register is, you might be asking whether you need to be on it. Who exactly needs to be Gas Safe? So, let's take a closer look at who exactly needs to be Gas Safe.
If you're a newly qualified engineer, someone who's returning to the industry after a break or a business that employs gas engineers, then you'll need to be on the Gas Safe register. It includes a variety of different types of work and jobs in the industry.
The most common of these are probably domestic, such as installations, repairs and servicing. This includes work on gas boilers, cookers and fires. So, heating engineers and plumbers who occasionally work on gas appliances need to be on the register. But so do gas cookers or gas fire installers who work for retail companies.
But that's not the only area of work in the gas industry. The Gas Safe register includes different areas of work such as meter installers, carbon monoxide testers and emergency response operatives. It also includes LPG (liquefied petroleum gas) engineers working for the leisure industry and those working on gas mains for utility companies.
And whatever you're planning to do, you'll need to make sure you're qualified and registered in that particular field.
How Do You Become Gas Safe Registered?
With such a variety of careers and specialisms in the industry, there isn't one fixed route to becoming a Gas Safe engineer. So, it's worth taking a look at how to get Gas Safe registered, including getting the right qualifications, completing training and proving the competency of your skills.
Gaining the Right Gas Safe Qualifications
If you're yet to become a gas engineer and are thinking of taking a course to help you join the trade, then you'll need to make sure you complete a course that's recognised by the Gas Safe body and the gas industry.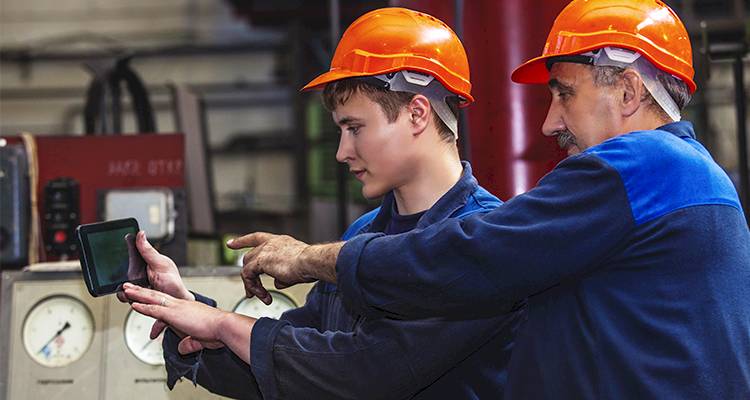 For example, a National Vocational Qualification (NVQ) or Scottish Vocational Qualification (SVQ) Level 3 diploma in Gas Engineering or Plumbing and Domestic Heating. When you're looking for a suitable course to take, check with your course provider or the Energy & Utility Skills website to ensure it will lead to a recognised qualification.
Completing Gas Safe Training
Just as there are recognised qualifications you can achieve, there are also training programmes you can complete. Some training programmes will lead to a qualification; others will simply refresh your existing knowledge. And some training schemes will work alongside your course as practical experience, such as a government-approved apprenticeship.
Again, you'll need to make sure that this training is industry-recognised to make it count towards becoming Gas Safe registered. You'll also need to make sure that this training is in the area of the industry you're planning to work in.
Proving Your Competency
You may wonder why completing these courses, and training programmes are so important. Well, this is the way to prove to the Gas Safe register that you're competent. The core modules and training you complete should correspond to the register's specific categories of gas work.
Once you've proved your competency to the body, your Gas Safe ID card will be marked with the relevant category codes. These codes denote the types of work you can now legally carry out.
Getting to this point takes different people different amounts of time. Some people are able to work full-time towards their application; others use their evenings and weekends. So, don't be deterred if you think it's taking a long time, as it will be worth it in the end.
Applying to Join the Register
Now you understand more about the skills you need, you'll want to know how to apply to join the Gas Safe register. This is sometimes considered the easy bit. But you need to take the time and care to make sure you supply all the information required to succeed.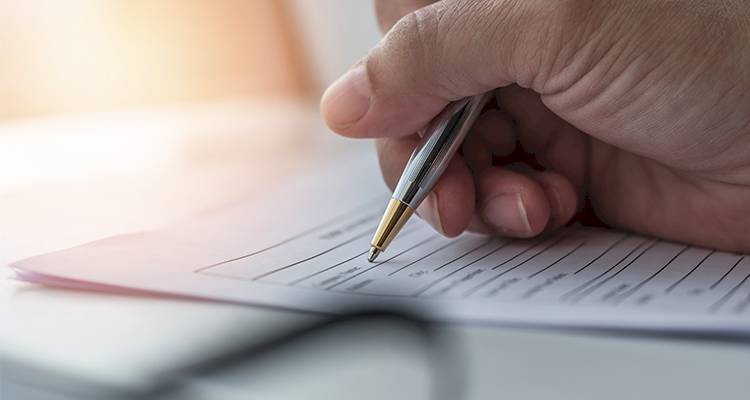 The Gas Safe body will require proof of your completed training and qualifications, so you'll need the awarding bodies to supply this. And once you've successfully applied, you should be aware that you'll be on probation for three months. You'll be expected to keep records of your work during this time, and you must only work within the field you're registered for.
How Much Does It Cost to Become Gas Safe?
Your Gas Safe registration comes with an annual fee, which along with other costs, can be an extra hurdle to entering the industry. So, how much does it cost to become Gas Safe registered? Let's take a look at the different fees involved in your journey to becoming an engineer.
The Cost of Training and Qualifications
Before you can apply to be on the Gas Safe Register, we've learnt that you must prove you're a competent and qualified person. So, ticking these important boxes is the first cost to cover in order to become Gas Safe.
You'll need to successfully complete a course or training programme by an industry-recognised provider. There are several routes to achieve an acceptable standard, including completing an apprenticeship, a Level 3 gas qualification or Nationally Accredited Certification Scheme (ACS).
The cost of proving you have the right skills will vary. If a company already employs you in a related trade, they may cover this cost for you. Equally, if you're currently unemployed, there may be funding available from the government or your local council. So, it's worth checking for grants and bursaries.
The Cost to Join the Gas Safe Register
After you've got the qualifications and skills you need to join the Gas Safe Register, you'll need to submit your application. Applying to join currently costs £416.40 for one engineer and £31.18 for each extra engineer you wish to register. However, additional registrations are only required if you employ other gas engineers.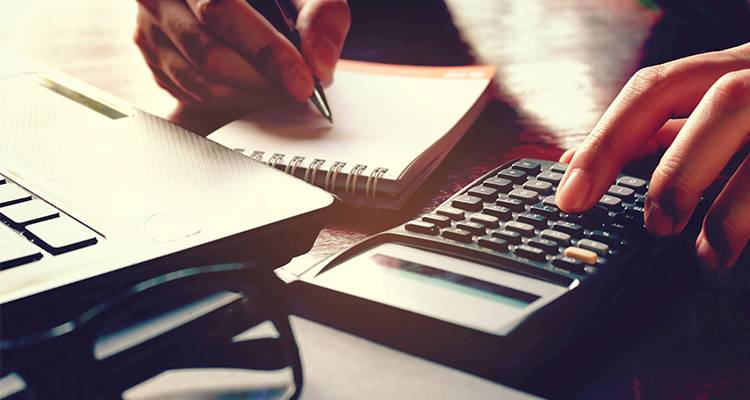 Once you've registered, it's important to make sure you keep up with the yearly renewal costs. This costs an extra £188.40 to renew online or £164.40 for paper or phone renewals. Again, additional Gas Safe engineers will need to be paid for too, and this currently costs £31.18 for each person you add.
Of course, there are other hidden costs to consider for you or your business. For example, you could benefit from adding the Gas Safe logo to your work van and website. You could also use business cards or other marketing materials. There may be some extra costs for purchasing van stickers, printing materials and making changes to your online presence too.
It's important not to let these initial costs prevent you from taking the steps to becoming Gas Safe registered. It will allow you to expand the work you do, the customers you can help, and the income you generate.
Conclusion
Getting yourself Gas Safe registered can seem tricky to do, but hopefully, this article has given you a clear idea of what you need to do and what to expect. Yes, there may be training and qualifications you need to achieve and costs to pay, but the benefits can certainly be worth the effort.
Firstly, you'll be able to operate safely and legally. And secondly, you can rest assured that you'll show up on the list should your customers conduct a Gas Safe register check. Plus, it can allow you to carry out more rewarding types of work and create a more secure future for your business and income.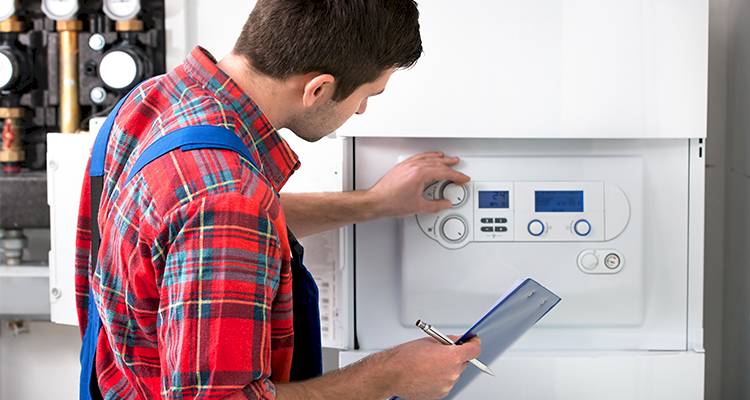 So, now you know what's involved in getting registered as Gas Safe, we'll leave you to decide whether this is the right step for you to take. If you are Gas Safe registered, remember that MyJobQuote is here to help you find new customers and work.
Sources
https://www.euskills.co.uk/downloads/guidance-note-8-appendix-1-version-8-8/
https://www.gov.uk/registration-to-carry-out-gas-work
https://www.gassaferegister.co.uk/
https://www.gassaferegister.co.uk/help-and-advice/becoming-registered/benefits-of-registration/
https://www.niceic.com/other-services/niceic-certification/accredited-certification-scheme
https://www.hse.gov.uk/gas/domestic/newschemecontract.htm

Last updated by MyJobQuote on 16th December 2021.