Best Work Trousers
Work trousers are garments meant to give comfort and protection while performing activities in the workplace, particularly in harsh, dark, or potentially hazardous environments. They come in various shapes, sizes, fabrics, and colours to meet the needs of varied environments and sorts of work.
On the other hand, work trousers can be customised to fit individual needs, with various waist sizes and leg lengths available for the optimum combination of comfort and functionality.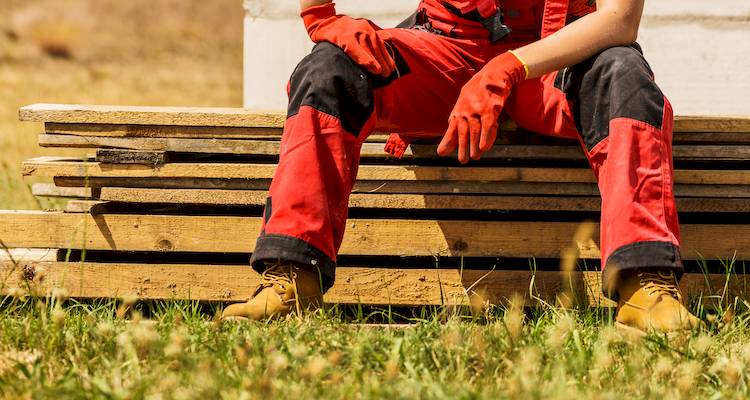 The majority of work trousers are comprised of hard-wearing and sturdy materials designed to last while performing physical chores. This article will go through work trousers such as how they work, the different types, and the best work trousers available for you.
We will take a look at the best work trousers for men and the best work trousers for women. So whether you're a man or a woman looking for the best work trousers for men or the best work trousers for women, we have what you're looking for.
No matter what you're looking for, if you're looking for a new pair of work trousers, then this article will help you with your process!
How Do Work Trousers Work?
Work trousers are garments meant to give comfort and protection while performing activities in the workplace, particularly in harsh, dark, or potentially hazardous situations.
They come in various shapes, sizes, fabrics, and colours to suit a variety of locations and sorts of work. On the other hand, work trousers can be customised to suit specific preferences, with several waist sizes and leg lengths available for the optimum combination of comfort and functionality.
Trousers are frequently overlooked as an element of an employee's uniform, and however, they perform an equally vital role as t-shirts, sweatshirts, and outerwear. Labour trousers can serve a utilitarian or image-related purpose, depending on the type of work performed.
In image-related trousers, the most important element is a design and colour that matches the employer's visual identity. Still, in functional trousers, practical solutions that make the wearer's job easier are most important.
Construction workers, fitters, service professionals, and mechanics in workshops are the most likely to use them. Workplace comfort is vital, and it has an indirect impact on employee productivity. Uncomfortable attire that isn't appropriate for the workplace can make it difficult for an employee to execute their job.
Most work trousers are made of hard-wearing, long-lasting materials that are designed to last when performing physical jobs. Work pants are often fitted with two side pockets and cargo pockets (large thigh pockets), which come in various cuts.
Bellows come in multiple shapes and sizes, including projecting, flat, loose hanging, and a long narrow side pocket. Rear pockets are frequently employed and provide additional reinforcement. Work pants with removable pockets are also available as tool belts.
Other variants on the market come with various additional holders to which you may connect instruments like a hammer, screwdriver, or knife that are required for manual work.
Small stitched holes or zips with a mesh sewn on the sides of the trousers are how they're manufactured. Insensitive places, practical work trousers should also be covered against abrasion.
Models with a bottom Cordura finish, which protects the legs from fraying, are highly popular. Another market trend is adjusting the leg width, which can be seen in both men's and women's pants.
Types of Work Trousers
You'll always need the necessary equipment for the task, but what about the appropriate workwear? Should you choose cargo or premium work pants if you desire quality, durability, and style? Here's how to pick the ideal pair of workplace trousers for you, whether you need them for a meeting or on the job.
Cargo Trousers
It's no surprise that these are top sellers across all industries. Cargo trousers are cost-effective and well-designed, combining fit, various storage pockets, and durability to make them the working trousers of choice.
They typically have six pockets: two in the front, two in the back, and two on each side. They're usually made of tough fabrics with reinforced belt loops and pockets, and they're great for keeping tiny equipment like pencils and tape measures.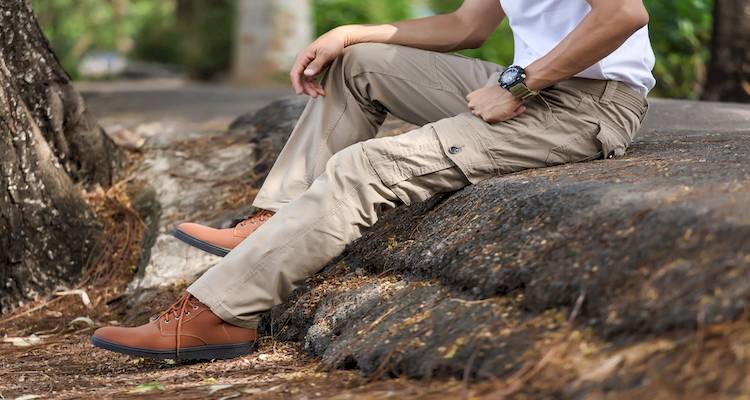 Knee Padded Trousers
Knee pad trousers with padded or strengthened knee pads have a specific pouch to carry knee pads within the trouser leg. When kneeling for lengthy periods, this helps to provide protection and comfort.
Plumbers, electricians, and gardeners, to mention a few, are all fans of this design. The pads slide into pockets in this protective form of trouser when you need them, and the pads can also be removed for washing.
Bib & Brace Trousers
These dungarees, commonly known as dungarees, provide warmth and protection to their wearers. The bib and brace, which are widely used in the industrial sector, can also protect the clothes underneath from dirt and stains.
Waterproof Trousers
Waterproof work trousers are suitable for those who work in wet conditions regularly. Many waterproof work trousers also have reflective strips to help the wearer be seen in low-light situations.
In damp weather, it provides shelter and comfort. They have an elasticated waist and a push-stud fastening at the ankle for enhanced protection in all working conditions.
Classic Work Trousers
These trousers are perfect for non-protective industries since they combine a sophisticated, timeless design with high-quality materials. Classically fashioned to seem professional in the boardroom, you'll benefit from greater durability and quality thanks to the heavy-duty fabrics and stitching.
Work trousers of this type are long-lasting and suitable for various tasks. These work trousers are more of a general-purpose option, with the most frequent straight leg patterns.
Hi-Vis Trousers
Hi-vis trousers are a type of personal protective equipment (PPE) ideal for those who operate in high-risk situations. They're made to keep out the wind and rain while also guaranteeing that the wearer stands out and is seen at all times.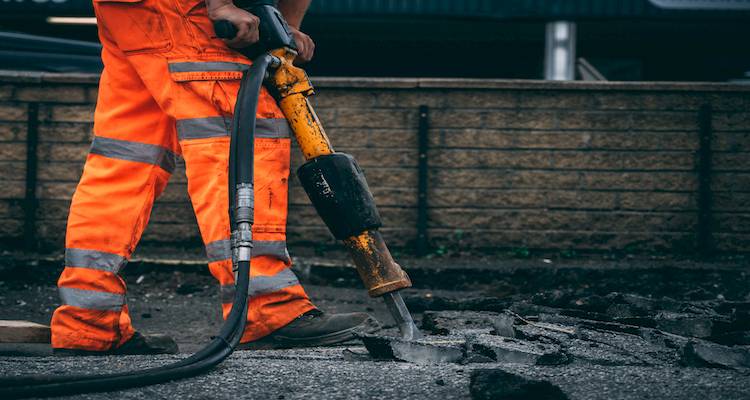 Holster Trousers
Multi-pocket or holster trousers include pockets specifically designed to allow the wearer to carry tools and other objects with ease. There's no need for a separate tool belt now.
Zip pockets are available on some models, allowing them to be removed. The advantage is that when the trousers need to be washed, the pockets may be removed, eliminating the need to empty each pocket.
Best Work Trousers
Are you looking for the best trousers for work with knee pads, pockets, or inserts? Choosing the ideal pair of work trousers might take a lot of thought.
Is it necessary for me to use a paintbrush to wear painters' trousers? Is it okay for me to wear carpenter's trousers even if I won't be swinging a hammer any time soon?
When your profession requires you to be busy, messy, or even merely outside, you'll need a pair of tough work trousers.
It's also beneficial if they're soft and won't come apart after a few washing. Naturally, this means that any old pair of jeans or khakis will not suffice.
Here we will go through and break down the best work trousers available for you. So, if you are looking to buy a new pair of work trousers, then this section of the article is for you!
Best Lightweight Work Trousers
Here are the best lightweight work trousers below:
Columbia Men's Ridge Convertible Pants
These imported work pants are composed entirely of nylon, both sturdy and lightweight. Its performance immediately jumps into high gear. The cargo pants also offer UPF 50 sun protection, which shields our legs from dangerous UVA and UVB radiation.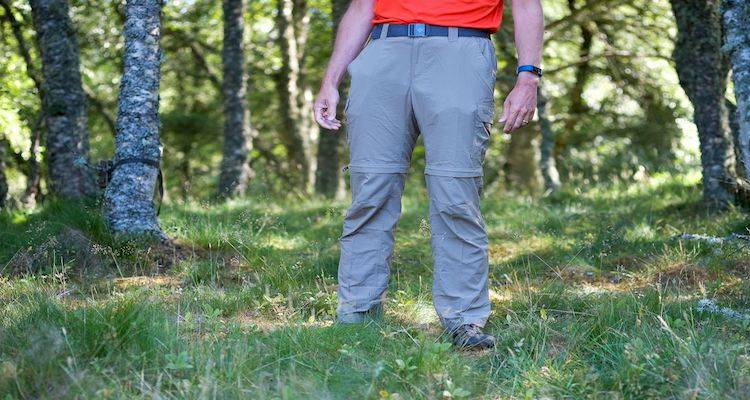 Customers have praised the moisture-wicking ability of these cargo pants. It's a useful feature because it allows you to stay dry and cool even on hot days. The button closing design and one zip closure for enhanced security are two more features that make this item exceptional.
It also has side pockets, rear pockets, and extra mesh pocket space for pens, phones, keys, and cash. This allows us to have rapid access to our belongings, making them more practical for everyday use.
PROS
✔ Button closure and one zip closure.
✔ Adjustable
✔ Good thermal regulation
CONS
✖ Have the correct measurements before ordering
Carhartt Men's Ripstop Cargo Work Pants
These pure cotton pants effectively absorb sweat and moisture from our hard day's work, allowing us to be comfortable. We may rest assured because the quality of these cargo pants is unquestionably good, even though they are imported.
Aside from that, any glance at work is captivated by the modern design. It features a flat front utility and a narrow waistband for maximum comfort. These dungaree work pants also include inclined side pockets, allowing me to store and access my items effortlessly.
The utility pocket on the pants, which also has a hammer loop, makes it easy to keep hammers. These pockets and storage compartments wowed reviewers to a new level by providing storage options that kept everything organised.
PROS
✔ Absorb sweat
✔ Modern design
✔ Good storage pockets
CONS
✖ Can sometimes tear easily
LA Police Men's Lightweight Work Pants
The fabric is made out of a 55 per cent cotton and 45 per cent rip-stop polyester blend that provides the perfect balance of durability and comfort. These imported construction work pants have flexible knees and reinforced stitching for added durability.
The cloth is only 7 ounces in weight. So we know these are breathable, lightweight work pants. It also features a button closure and a metallic YKK zipper for simple locking. These men's summer work pants have an elastic waistline for added comfort. It has a back slip pocket that allows me to access everything you can put in it. It might be your car keys, cash, phone, or a few useful tools at work.
PROS
✔ Adjustable
✔ Durable
CONS
✖ Doesn't have any reinforce parts
Best Waterproof Work Trousers
Do you need waterproof pants? Check out the best waterproof trousers below:
Frogg Toggs Men's Signature Bull
These aren't going to be fragile pants. They're comprised of a puncture-resistant fabric that will help them last on the job. They are designed to go over the top of boots and provide some protection for the laces.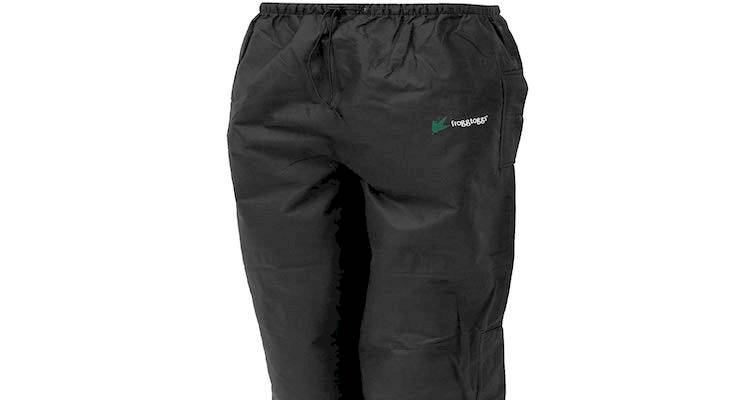 These pants are breathable, allowing sweat and body heat to escape. They have fully taped seams, zipper knee-to-ankle legs for easy on/off, and top pass-through pockets.
PROS
✔ Affordable
✔ Durable
CONS
✖ Reviews say they aren't very flexible
Montane Minimus Waterproof Pants
These ultralight pants are designed for fast trekking and trail running, and they compact down into a small bag for easy transport in small rucksacks or large running belts. Montane even includes a photo of them next to an apple to show how compact they are when packed — if you can fit an apple in your bag, you can carry them.
The trousers include quarter-length side zips that allow them to be rapidly pulled on over trail-running or hiking shoes (though they may require a little more finagling to get past a full boot). They are highly breathable to prevent hot legs during high-intensity exercises.
PROS
✔ Lightweight
✔ Breathable
✔ Prevent hot legs
CONS
✖ Expensive
Reflect Men's Waterproof Trousers
Rather than long excursions in the mountains, these overtrousers are made for city cycling, with a huge amount of reflective detailing as a crucial feature. Patterns and patches are strategically positioned to guarantee that you are visible from all angles: the two panels on the rear of the lower thighs are especially effective at making you appear to traffic approaching from behind.
The trousers have an ankle strap to keep them from snagging on your chain and a rear pocket for easy access to your keys or ID card when you go home or to the workplace.
PROS
✔ Good storage space
✔ Ankle strap
CONS
✖ Reviews mention that they aren't very durable
Best Women's Work Pants
Find the best women's work pants in the list below:
Saint + Sofia Camden Wide Leg Pants
An easy, laid-back trouser shape with a wider leg and a relaxed fit and feel (with a touch of stretch). They're comfortable and mid-waisted, with an elasticated waistband and a pull-on design. Each style is made from luxuriously soft and smooth organic cotton. Dress up with heels for work or dress down with trainers or flats for weekends.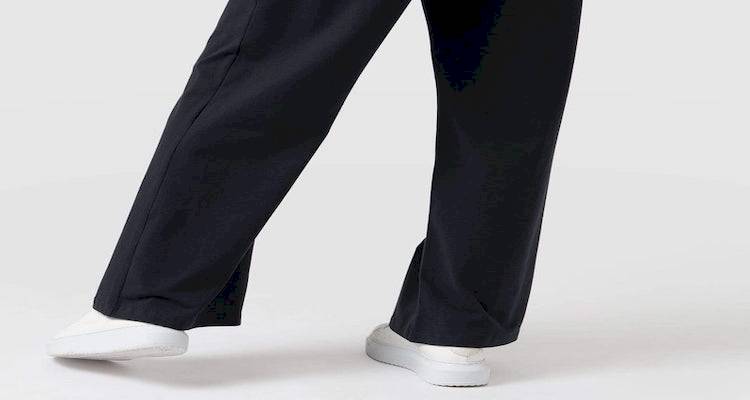 Regardless of your size, the high waist and wide-leg shape are highly flattering, and they look just as beautiful with flats as they do with heels.
PROS
✔ Comfortable
✔ Durable
✔ Can be dressed up and down
CONS
✖ Expensive
Uniqlo Smart-Comfortable Trousers
Thanks to their lovely pastel colour palette, Uniqlo's EZY Trousers are particularly well-suited to work outfits in the spring and summer. Light purple, light grey, and off-white are among the six options available.
They're extremely comfortable thanks to the material's two-way stretch and a hidden elasticated waistband, and they're straight-leg, so they look great and fit nicely. Furthermore, because the centre crease is created via resin processing, it should reduce, if not eliminate, your ironing time.
PROS
✔ Affordable
✔ Come in different colours
✔ Comfortable
CONS
✖ Reviews say they aren't very durable
Find. Women's Wide Leg Trousers
These Palazzo trousers are a wonderful alternative whether you're already a wide-leg trouser convert or need some convincing. The Amazon brand 'found.' may appear to be a misprint, yet it sells low-cost trousers that customers enjoy.
The high-waisted, wide-legged shape is both flattering and comfy, and the fashionable blue is the perfect complement to your wardrobe.
PROS
✔ High-waisted
✔ Affordable
CONS
✖ Reviews say they're not durable
Best Men's Work Trousers
Here are the best men's work trousers:
Snickers AllRoundWork Stretch Trousers
With two-way stretch fabric for flexibility, pre-curved legs for bending down, kneepad pockets for knee protection, and extra pockets for storing tools and equipment, the Snickers AllRoundWork Stretch Trousers are some of the country's most popular work trousers.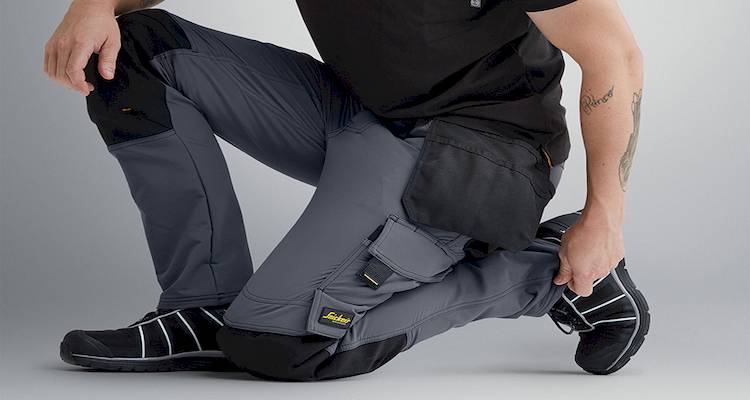 They include knee pad pockets, knee protection for bending down, and everything needed for general physical labour. Condura stretch pockets let you store tools and equipment, and the fabric is a two-way stretch and has pre-bent knees for excellent mobility.
They are commonly used for general labour, DIY, construction, building, and manufacturing, among other things. They are not, however, suitable for flame protection.
PROS
✔ Include knee pad pockets
✔ Flexible
CONS
✖ No flame protection
Portwest C711 Combat Trousers
The Portwest C711 Black Slim Fit Combat Trousers are lightweight and breathable, with reinforced seams for long-term usage. They provide ample protection and breathability for lower-risk tasks like warehousing and selecting. These are low-risk trousers with durable reinforced seams. Designed to withstand the rigours of warehousing and other comparable jobs.
They have a reflective trim for usage in darker settings and are bar-tacked at stress locations to ensure long-term use. They're typically employed in the warehouse, handling, packaging, and picking industries for lower-risk tasks but not heavy-duty work.
PROS
✔ Light-weight
✔ Good protection
✔ Durable
CONS
✖ Not ideal for heavy-duty jobs
Portwest C387 Black Thermal Lined Action Trousers
With a winter thermal liner, exceptional comfort, excellent freedom of movement, and 11 pockets for storing equipment, the Portwest C837 Black Thermal Lined Action Trousers are intended for chiller, freezer, and outdoor operations. They were created to withstand the elements of cold, water, and oil.
They include an elasticated waistband for a secure but comfortable fit and a design that allows for complete flexibility of movement despite the thermal properties. It also has 11 pockets for plenty of storage. The pants' design makes them ideal for work in the chiller and freezer, as well as frigid outdoor jobs. They aren't ideal for flames or hot stuff, either.
PROS
✔ Design to resist cold
✔ Adjustable
✔ Good pockets for storage
CONS
✖ Not good with fire or hot items
Best Flexible Work Trousers
These are the best flexible work pants:
Portwest 2085 Fitted Polycotton Trousers
The Portwest 2085 Fitted Polycotton Trousers have a soft cotton lining, provide complete freedom of movement, and are exceptionally breathable, making them ideal for low-risk jobs. These lightweight and breathable trousers are great for low-risk employment that requires mobility of movements, such as offices, warehouses, and everything in between.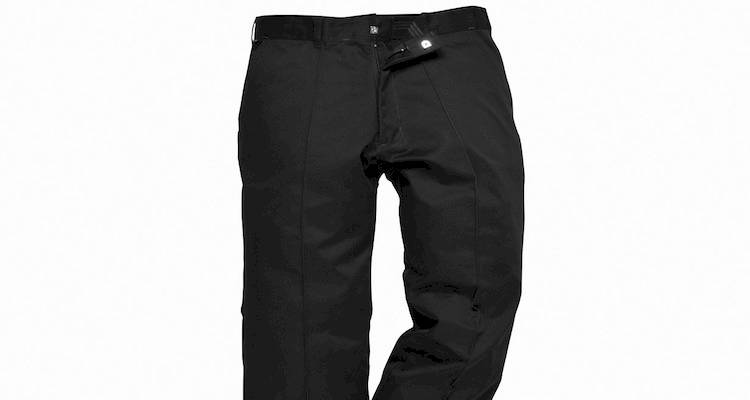 They have a tight waist that offers a simple, secure fit and are lined with cotton for optimum comfort throughout longer wear. However, they are not suitable for outdoor use.
PROS
✔ Lightweight
✔ Freedom of movement
✔ Affordable
CONS
✖ Not durable
✖ Not the best for outdoor work
Portwest DX440 Detachable Holster Pocket Trouser
the DX440 slacks Metal grey, metro blue, and black are the available colours. At the moment, it's all about flex. And these slacks are a perfect match. These knee pads on the front, top-loading knee pads with adjustable Velcro inside, starting at the bottom and working my way up. So there's an extra Velcro point in there, which allows you to adjust the height of the knee pad.
Over the top, there's a strengthened fabric. You've put a lot of thought into this. So, you've got some piping on your hands. You've got this new band and reflective system on there that's also preventing any mobility. It simply allows you to walk around more freely.
As a result, these trousers offer a wonderfully high back. So it's nice and high, so you won't get a cold back, wet bum, builders' bum, or anything like that while you're working.
Dickies Redhawk Action Trousers
PROS
✔ Different colours are available
✔ Adjustable knee pads
CONS
✖ Reviews say they aren't durable
The Dickies Redhawk Action are for you if you're seeking a low-cost pair of work trousers with knee protectors but limited storage capacity. Not everyone wants to stuff their pockets with trash, and this is precisely who these trousers are made for.
There are a few zipped pockets, but they aren't loose, so don't put anything large or sharp in them. They offer room for knee inserts made of 65% polyester and 35% cotton, making them breathable. They have a thicker feel than others, which means they might get hot in the summer. On the other hand, they're also warm in the cold!
PROS
✔ Affordable
✔ Room for knee pads
✔ Breathable
CONS
✖ Can sometimes get hot
Best Work Trousers with Knee Pads
If you need knee pads, check out these work pants:
Scruffs T519853D TradeLong Trousers
They're an excellent option if you don't like shorts and want to wear them in the hot summer weather. Why? They are as breathable as comparable trousers due to their general qualities. They do, however, include a mesh zip on the inside that opens vents. This also adds a new element of breathability to the mix.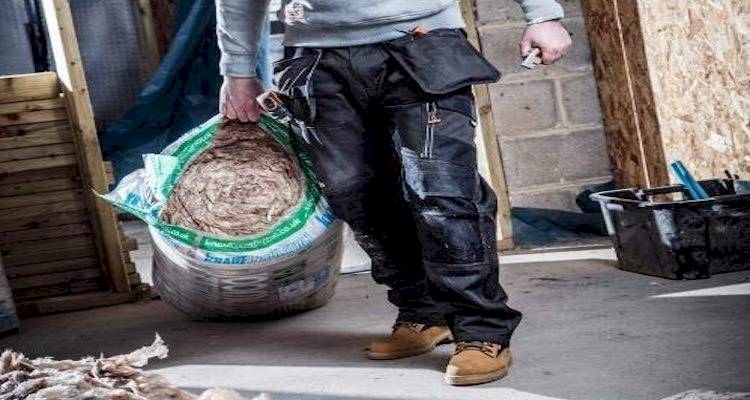 You've got all the storage space you'll ever need. There's something for everyone, from a hammer loop on the waist to cargo pockets on the legs. The knee pad insert space is lined with Cordura, as expected, so that you won't be wearing those out very soon. Ideal for on-the-ground work. Even though everything else fits wonderfully, the legs are a little loose, especially around the ankle.
PROS
✔ Breathable
✔ Durable
✔ Ideal for groundwork
CONS
✖ Fit awkwardly around the ankle
Apache Men's Holster Polycotton Holster Trousers
They're lovely and thick because they're Cordura. More importantly, they are breathable, partly due to their small weight of only 1kg. Unless it's the height of summer, when shorts are required, you'll be fine. As a result, they work well as summer trousers. They were not affected by mild rain because they are water-resistant (but not waterproof).
Compared to renowned competitors, the Apache Holster offers a lot of bang for the money, weighing in at just under £30. Knee pad inserts will have plenty of room. Also, unlike many other manufacturers, the pockets for knee inserts are strengthened, so they don't wear out as quickly.
PROS
✔ Durable
✔ Water-resistant
✔ Breathable
CONS
✖ Can sometimes get hot
Snickers 62025804052 RuffWork Work Trousers
The Ruffwork and the Cooltwill are two pairs of high-end work trousers with knee protectors. The Ruffwork is not only less expensive, but it also looks a lot nicer. First and foremost, this is the best pair of lightweight work pants available. The Snickers Ruffwork weighs only 750g, while most work trousers weigh between 950g and 1.2kg.
Now, it makes no difference how much you weigh, and it makes no difference if you're carrying an extra 200g or so on top of whatever you're moving on site. What matters is that the extra 200g weight savings translate to increased ventilation, which makes them even more comfortable.
The lightweight structure and a mesh air vent on the back of the knee contribute to the breathability. They're made of Cordura, making them one of the most durable work pants available. However, just because you're working in a small location doesn't imply they're not adaptable. And, thanks to their Advanced digital KneeGuard Pro, you won't feel weak when you get in the van on your trip home.
PROS
✔ Heavy duty
✔ Comfortable
✔ Durable
CONS
✖ Expensive
Best Black Work Trousers
Looking for black work trousers? Check out this list:
Jersey Slim Fit Grazer Trousers
Ideal for work or play – especially if jeans aren't your thing - these M&S ankle grazers come in two colours and three leg lengths to help you select your ideal pair. They look excellent with sneakers or heels and are incredibly comfortable to boot. Made from sustainable cotton with a little stretch for a snug, breezy fit.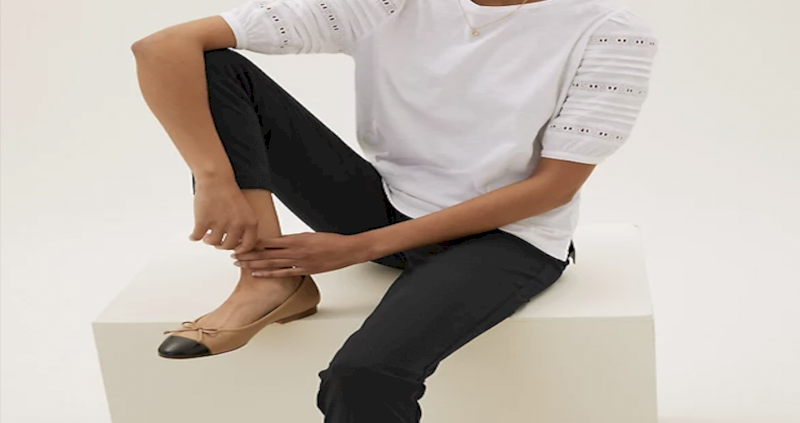 These ankle grazer trousers, which lie neatly just above the foot, look great with both heels and flats and have a mid-rise for a comfortable and thin fit. Petite frames are best suited to our short length styles.
PROS
✔ Ideal for work
✔ Available in all sizes
✔ Comfortable
CONS
✖ Not very flexible
ProGarm 7638 FR Arc Flash Work Trousers
The ProGarm 7638 FR Arc Flash Work Trousers are arc, flame, and heat resistant, with a sturdy design that gives you peace of mind when doing high-risk welding. These black men's work pants are made to keep you safe during arc welding.
It has kneepad pockets that provide excellent knee protection—certified to keep you safe from burns and fire. Mobile phone pockets are strategically positioned. However, they are not suitable for use in wet or cold conditions.
PROS
✔ Protection
✔ Good knee pads
CONS
✖ Expensive
Yours Black Pull-On Ribbed Bootcut Trousers
These ribbed trousers, which come in sizes 16 to 36, will take you from your desk chair to an evening at the pub - just switch out your brogues for a pair of heeled boots to amp up the glam factor.
There are two leg lengths – 30 and 32 inches – so you can get the right fit no matter your height. Plus, who doesn't like a waistband that stretches?
PROS
✔ Reviews love the quality of the trousers.
✔ Affordable
✔ Comfortable
CONS
✖ None
Conclusion
Overall, when shopping for professional attire, keep in mind that you should consider all of your options. Trousers are equally as significant as jackets and shoes when it comes to clothes. They are essential for daily comfort at work, so it is important to prioritise high-quality items, proper size, and durability.
When choosing the proper model, this is crucial. Choose cuts that allow you to move freely while working and don't put any strain on your body.
Because work clothing is worn every day at work, the materials they are made of are critical. Trousers should not only be long-lasting but also allow for proper air circulation. It's also a plus if the fabric dries rapidly after being washed.
We hope this article has helped you on your journey to finding the perfect pants for your working conditions! Work pants are an important part of the uniform, so making sure you have the correct pair is important for your health and safety. It can also make working easier sometimes as you are always comfortable!
Sources
https://www.pwkrystian.com/are-work-trousers-important/
https://uk.rs-online.com/web/generalDisplay.html?id=ideas-and-advice/work-trousers-guide
https://www.alsico.co.uk/types-of-work-trousers
https://www.edcmag.com/best-work-pants-for-hot-weather/
https://www.coachmag.co.uk/gear/6363/the-best-waterproof-trousers
https://www.workwear.co.uk/blog/best-work-trousers.html
https://heatingforce.co.uk/blog/best-work-trousers-knee-pads/

Last updated by MyJobQuote on .