A Guide to Hiring Employees as a Tradesman
If you are a tradesperson and you are looking to expand your business, then you may be interested in hiring some employees to work for you.
Hiring new employees can be very overwhelming, confusing, and stressful. To help you with this process, we have created this guide on hiring employees as a tradesperson.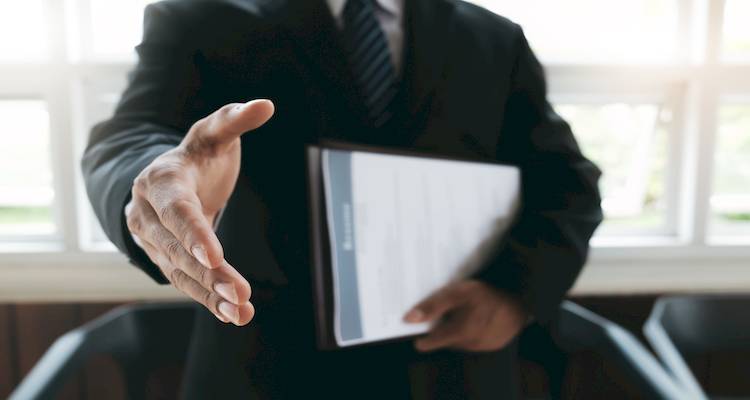 In this article, we will go over a range of tips on how to hire the right candidates for your trade business. There are several things that you can do to ensure that you are hiring the right people, and this guide will go over all of those things.
So if you're a tradesperson looking to hire employees, read on to find out everything you need to know about hiring the right people to work for you.
Top Tips for Tradespeople Hiring Employees
Hiring employees can seem like a very daunting task. There are several things that you can do to make the process easier and to ensure that you attract the right people to your jobs. If you're planning on hiring tradespeople, read on for all of the tips that you need to know on how to employ staff.
Tips on Finding the Right Tradespeople to Hire
When you are hiring tradespeople, you want to ensure that you attract the right kind of candidates. There are several ways that you can do this. Below is a list of tips on finding the right kind of candidates for your job:
1. Create an Attractive Job Description
The first step in attracting the right kind of talent is to create a great job description. You will need to ensure that you create a great description of the role.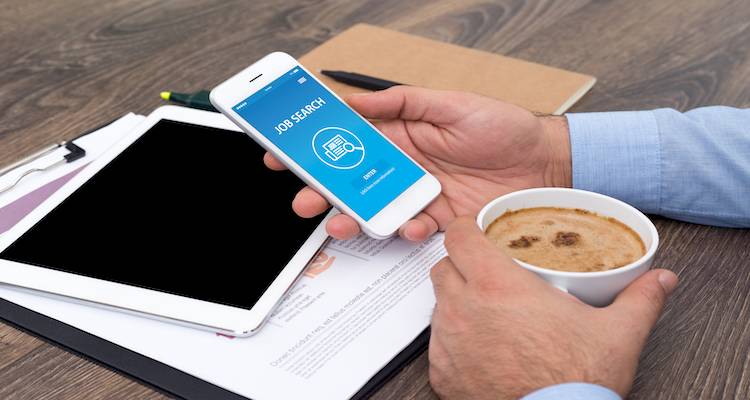 When someone is applying for a job, they need to know what the job involves and what will be expected of them during work.
You should aim to make the job description personal with details about your business and who you are looking to hire. Try to make the job description stand out from the crowd so that tradespeople are more likely to apply.
Your job description should include the following:
The title of the job
Who the candidate will report to
Key aspects of the job and responsibilities
Short, medium, and long-term objectives for the role
Skills and traits needed for the job
Salary range and benefits offered
A bit about the company and the existing staff
The details on how to apply for the position
2. Get Recommendations
A great tip when hiring staff is to seek recommendations. Try to get leads from your current employees or other people that you know in the trade to see if they know anyone who may be suitable for the role.
Pass out a few copies of your job description for people to pass on to suitable candidates. Around 45% of job seekers find out about a job from a friend, so this can be really important in helping your hire staff.
3. Use a Recruitment Agency
A recruitment agency can take all of the stress out of finding people to hire for your business. The agency will advertise your job in various places, conduct initial assessments on applicants and narrow down the list of applicants to those that they believe are good candidates for interviewing. Then, all you need to worry about is the interview stage.
The only downside to using a recruitment agency is that this can significantly increase the cost of hiring employees.
4. Think about Apprenticeships
If you want to hire an apprentice, you will go through the same process of advertising the job and interviewing successful candidates.
However, once you've found the right person for the job, you will then need to enroll them on an apprenticeship scheme.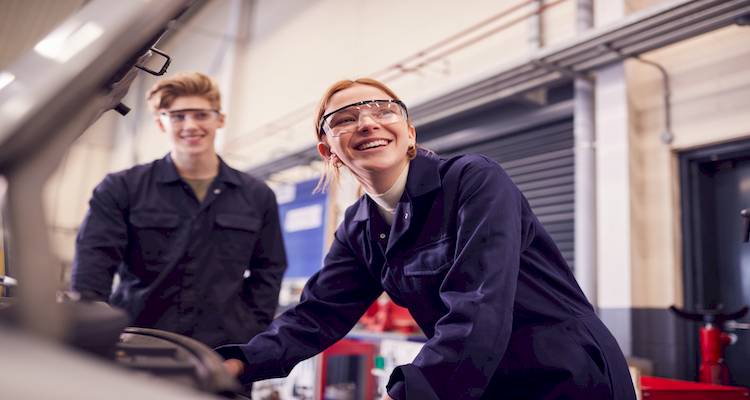 Some of the bonuses of this option are that you will get a fresh set of keen hands helping you on the job, and there is a lot of government funding available.
The minimum wage for an apprentice is much lower than the usual minimum wage, and there are grants available to help with the costs. The National Apprenticeship Service will also pay for some or all of the training costs.
The only downside of hiring someone on an apprenticeship scheme is that these will be people that are new to the trade and so won't have any previous experience.
They will need to complete training on the job, and this can result in the work being a bit slower than if you were to hire an experienced professional.
5. Take Advantage of Social Media
Social media is a great way to get information out there fast. Posting your job ad on social media gives your friends and family the opportunity to share the job with their social media followers, therefore, increasing the number of people who see the job description.
You should post your job advertisement on social media regularly until the job has been filled. The more people that see the job, the more likely it is that you will have valuable candidates applying for the position.
6. Have a Good Business Reputation
Nobody wants to work for a company that has a bad reputation. With this in mind, before you decide to hire employees, you need to make sure that your business has a good reputation to entice people to want to work for you.
Does your business stand out from the crowd? If so, then you'll attract more potential candidates.
You want to treat your current staff well. So much so that they would recommend your business to their friends and family. This can help you find appropriate staff to hire much more quickly. You should also ensure that you are paying your staff a fair wage and offering attractive benefits to your employees.
Take a moment to think about how your business looks from the outside. Look at everything from your website, to your social media presence, to your signage. Is everything slick, clean, tidy, and does everything look professional? These are all things that should be considered before you start trying to hire new employees.
Interviewing Potential Candidates
When trying to find the right tradespeople for your business, you want to aim to bring at least 3-5 people into the interview process. This will allow you to narrow your choice down to the best of the best.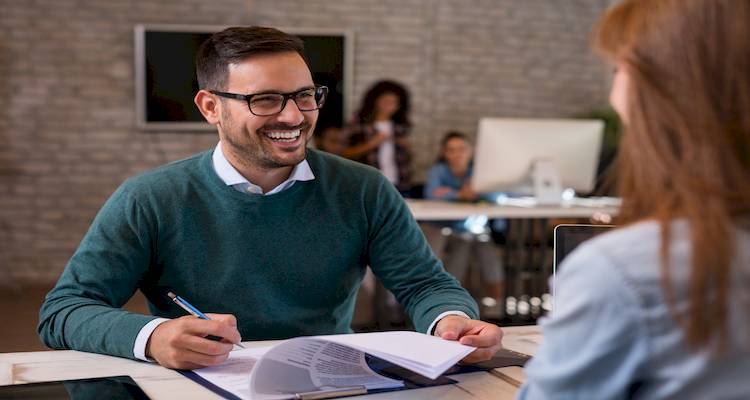 Be sure to do your homework before conducting the interviews. Read their C.V thoroughly, plan questions for them, and make sure you're prepared.
Once you've shortlisted the candidates that you would like to interview, you will need to ask them a number of questions to discover whether they are right for the specific role advertised.
The guide below will help you when it comes to the interviewing stage of hiring new employees:
1. Introduction
Introduce yourself to the candidate and tell them a bit about the business, the team, and the advertised role.
2. Discuss the Candidate
You will then need to ask the candidate to tell you a bit about themselves. Ask about their experience, what they do in their spare time, what they can bring to the role, and anything else you think might be relevant.
You want to candidate to feel relaxed, so this should be conducted as a simple conversation. Get them talking freely to you. This will give you more of an insight into who this person really is and whether they would fit in well with your team.
3. Specific Questions
You should then ask some questions that are specific to the role. Find out how the candidate would tackle a certain problem that may come up or ask them to describe how they would complete a part of the job.
This will give you a better idea of whether the candidate can bring the right type of skillset to the role.
4. Behavioural Questions
This will allow you to get a better idea of how the person may act at work. Ask questions about mistakes they've made at work and how they resolved them. Ask them about achievements in the workplace and certain work scenarios that stand out to them. These questions may be more difficult for them to answer but will give you a better idea of their work attitude.
5. Answer Their Questions
You should ask the candidate if they have any questions for you and then answer them thoroughly. Don't forget that they will be assessing whether they want to work for you, so you should always answer questions confidently and positively.
6. Explain the Next Steps
After you have answered all of their questions, you should then explain what the next steps are in the application process. Let them know when they can expect to hear from you, the expected start date, and then go over the salary and benefits that they can expect with the role if they were to be successful.
7. Follow Up
After you have interviewed all of the potential candidates, you should follow up with them to let them know if they have been successful or not. You may want to hire more candidates in the future, so you should always be nice and keep these people in mind when you want to hire more employees.
Don't forget. You are not looking for the best candidate out of the people you interview – you are looking for the best person to fit the specific role that you want to fill.
With this in mind, if the people you interview don't seem like the right fit, keep looking until you've found the right tradesperson for the role.
Laws on Hiring Employees
There are several laws that you need to comply with when you are on the search for new employees to hire for your business. Below is an overview of the laws involved with the recruitment of new staff:
Prejudice Can't Affect Your Decisions:
Focus on the requirements of the job only.
Discrimination is Against the law.
Keep records so that you can explain your reasons for choosing a particular candidate over another one.
A Contract of Employment is Necessary:
Once a candidate accepts your offer for the job, you will need to create a verbal or written contract
Make it clear in the interview that you are not offering the job at that stage
Explain that a contract will be provided when giving someone a job offer
Provide Terms and Conditions:
This should be provided to employees on or before the first day of work
Cover specific areas including working hours, salary, holiday entitlement, job title, and place of work
Include a statement explaining that you reserve the right to amend the job description
Reserve the right to change the employee's place of work, or you may be breaching the contract if your business moves
The contract may state that if the employee is dismissed, there will be no compensation payable except for outstanding holiday hours
Do Not Change The Terms of the Contract Unilaterally:
Altering the terms and conditions without the employee's consent may be a breach of contract, and you could be sued
Things You Need to Do As An Employer
There are several things that you will need to do as an employer when hiring new staff for your business.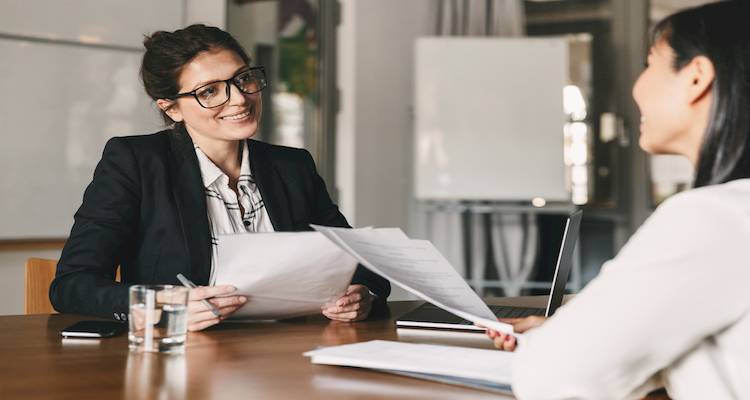 Below is an overview of your responsibilities when hiring new employees:
You must decide on a salary to pay your new staff. This needs to be above the National Minimum Wage.
You need to make sure the candidate has the legal right to work in the UK.
Some trades may require further checks. For example, gas engineers will need to be on the Gas Safe Register.
Get employee insurance. You will need to have at least employer's liability insurance as soon as you hire staff.
Send details of the job in writing to your employee. You need to provide a written statement of employment if you are hiring someone for over one month.
Tell HMRC that you are registering as an employer if this is your first employee. This will need to be done at least four weeks before you pay your new staff.
Check if you need to enrol your staff in a workplace pension scheme.
Conclusion
As you can imagine, hiring new staff can be quite a daunting task if you aren't properly prepared. This guide explains everything you need to know about hiring new employees.
We have provided you with tips on how to hire employees for the role, how to interview potential candidates, the laws on hiring employees, and what you need to do as an employer.
Sources
https://www.getwork.co.uk/recruitment/how-to-build-a-team-of-tradespeople-4-step-guide
https://www.getwork.co.uk/recruitment/how-to-hire-best-tradesmen-and-labourers
https://www.simprogroup.com/uk/blog/5-tips-to-help-you-hire-the-best-tradesmen
https://www.citation.co.uk/news/hr-and-employment-law/uk-employment-laws-explained
https://www.gov.uk/employing-staff
https://www.lawdonut.co.uk/business/employment-law/recruitment-and-employment-contracts/comply-with-basic-employment-law

Last updated by MyJobQuote on 9th March 2022.