How to Fit Skirting Boards
This article includes a step-by-step guide on skirting board installation. If you are looking to put new skirting boards in your home, we will go over how to install skirting boards, the tools, materials, and safety equipment needed, and some frequently asked questions about fitting skirting boards.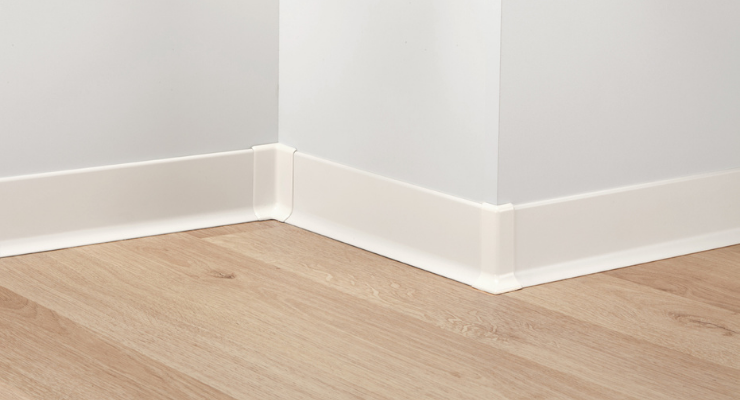 What Tools Do I Need to Fit Skirting Boards?
Before fitting new skirting boards, you need to make sure you have the right tools for the job. Below is a list of the tools that you will need to install new skirting boards:
Heavy-duty tape measure
Pencil
Mitre box
Work bench
Tenon or fine-tooth panel saw
Block plane
Coping saw
Fine sandpaper
Cable, metal, and stud detector
6mm masonry drill bit
Nail punch
Hammer
Paintbrush
Cartridge gun
Filling knife
What Safety Equipment Do I Need to Fit Skirting Boards?
To prevent any injury or hazards, it is essential that you use safety equipment to protect you and your family. Below is a list of the recommended safety equipment needed to fit skirting boards:
Safety goggles
Protective gloves
Knee pads
What Materials Do I Need to Fit Skirting Boards?
The following list highlights all of the materials that you will need to fit skirting boards:
Skirting
Grab adhesive
6mm wall plugs
8 Gauge wood screws
40m lost head nails
PVA building adhesive
Decorator's caulk
Filler
There are several types of skirting board materials to choose from, such as:
MDF skirting boards
Walnut skirting boards
Oak skirting boards
Oak veneered skirting boards
Pine skirting boards
Ash skirting boards
Maple skirting boards
Beech skirting boards
Cherry skirting boards
Sapele skirting boards
Plastic skirting boards
How to Prepare for Skirting Board Fitting
When installing skirting, you will need to cut your pieces of skirting so that the corners fit together. You should always start at the left-hand side of the door and, working anti-clockwise around the room, deal with each of the corners in turn.
It is best that you make scribe joints for internal corners as most corners are not perfect right-angles.
We will explain how to cut your skirting into fitted corner shapes in the next section of this article.
How to Fit Skirting Boards Yourself - Step by Step Guide
Below is a step-by-step guide on how to fit skirting boards:
Step 1
Start by measuring the distance from your first corner, to the next corner and mark that measurement onto the top back edge of a piece of skirting. Then, lightly mark the intended direction of the corner cut.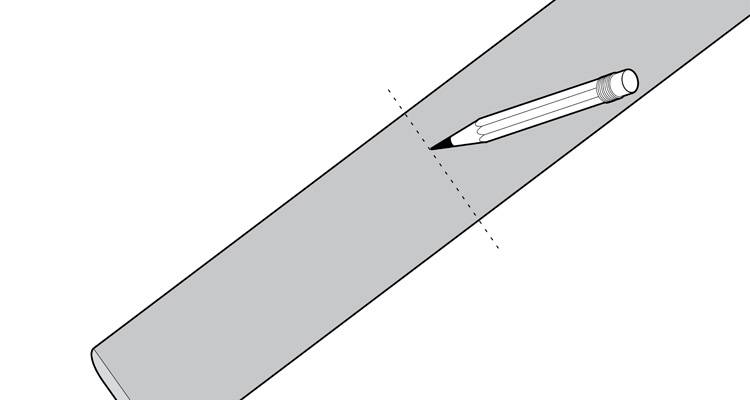 Step 2
Secure the skirting into a mitre box with the side that will be facing the room facing you. This helps to prevent the skirting from being damaged while you saw.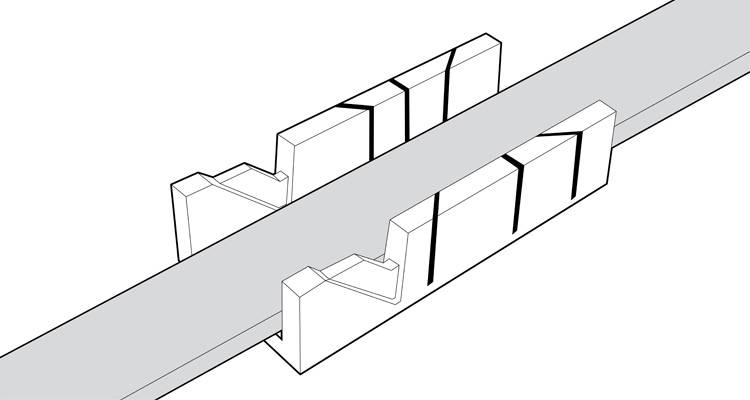 Step 3
Use your saw to make a 45-degree angled cut in the marked direction.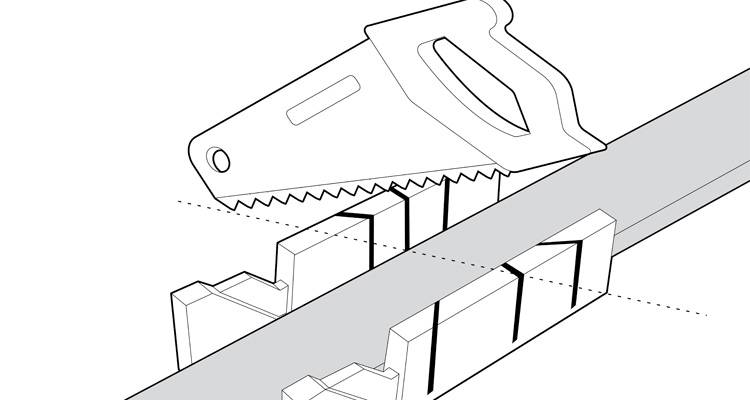 Step 4
Then, place the next piece of skirting into the mitre box and create another 45-degree angled cut in the opposite direction near the right-hand end of the piece.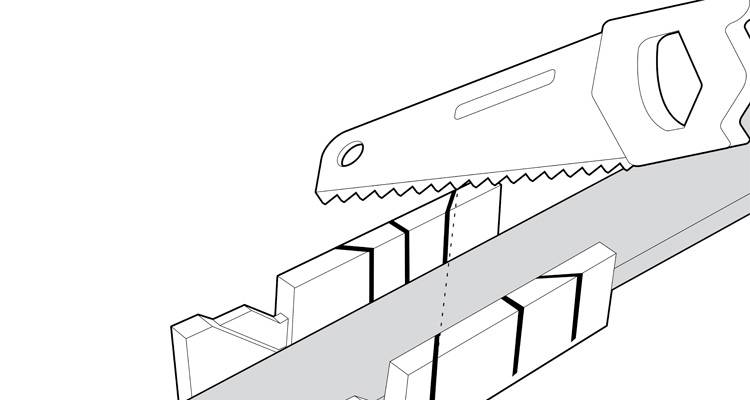 Step 5
Lightly sand down the cut ends until they are smooth.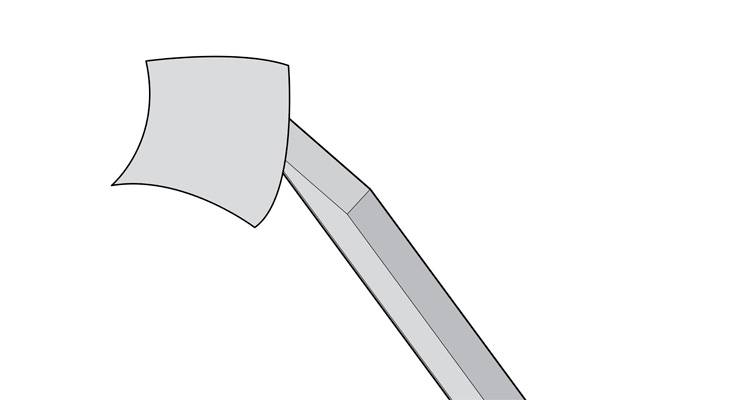 Step 6
Hold the two cut sections together to ensure that they fit correctly.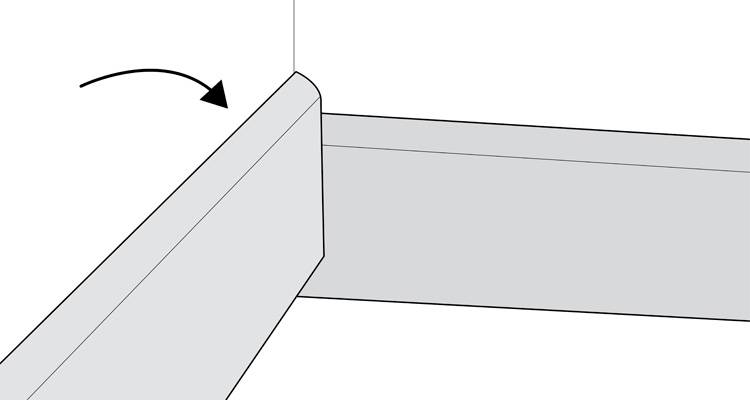 Step 7
Use a pipe and cable detector along the edges of the wall to ensure there are no hidden cables or pipes where you want your fittings to go. If you are installing your skirting to a stud wall, detect the studs in the wall using the detector and mark out the centre of the studs on the wall using a pencil.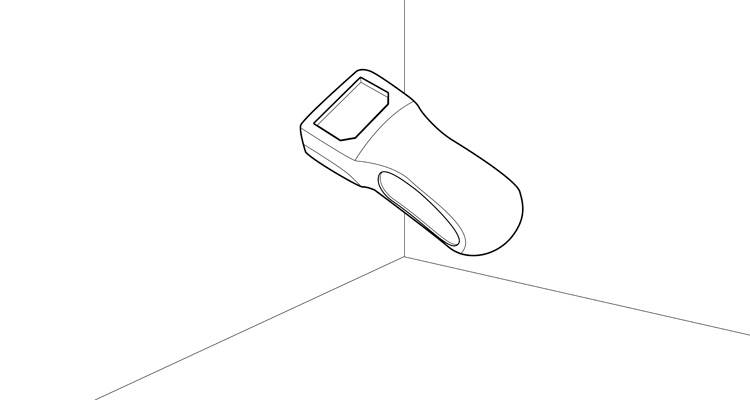 Step 8
To fit your skirting board, start by applying grab adhesive to the back of the skirting. Always follow the manufacturer's instructions when doing so.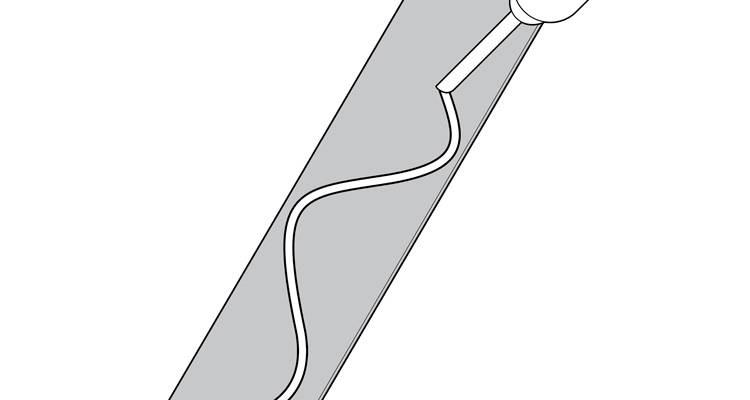 Step 9
Carefully push the skirting into position against the wall. If the wall is perfectly flat, you may not need any fixings. However, most walls are not entirely flat, so you may need to add screws or nails into the skirting to keep it in place.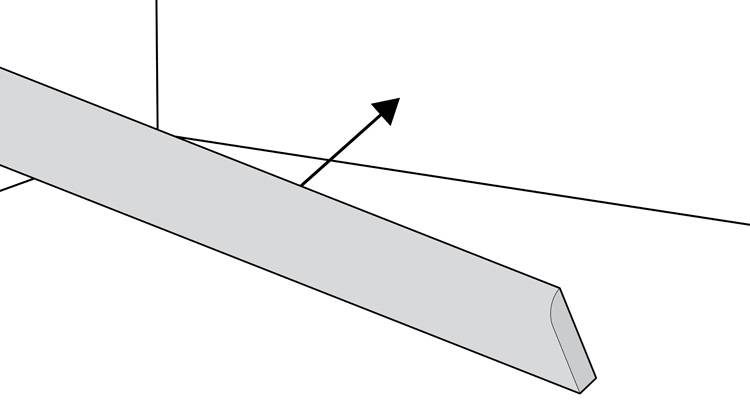 Step 10
If you are fixing to a masonry wall, use a 6mm masonry drill bit to drill through the skirting and into the wall. Start the holes 50m from the end of the wall and position them 25mm from the bottom and top of the skirting and repeat at 500mm intervals.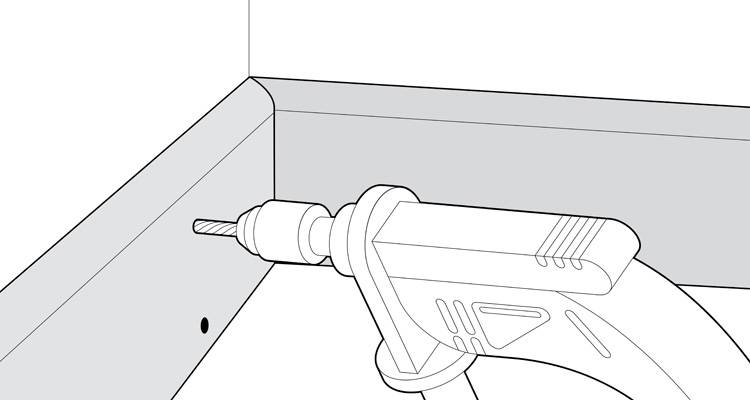 Insert a 6mm wall plug and add an eight-gage screw and tap it into place until you feel resistance. Then simply, screw it in.
Step 11
If you are fixing to a stud wall, hammer two 40mm lost head nails through the skirting and into the timber stud.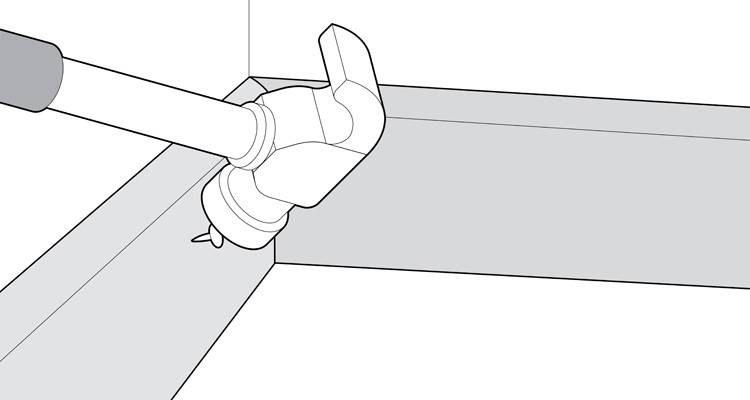 Step 12
When fitting a joining piece, you should also apply PVA glue to the corner cuts so that the corners stay in position.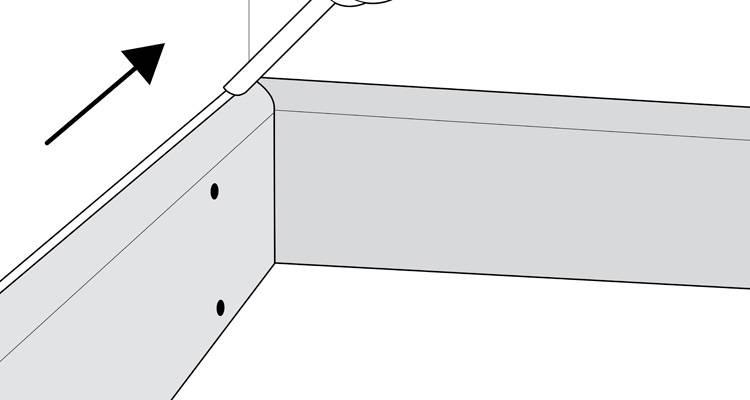 Step 13
Once the skirting is in place, use flexible decorating caulk to fill any small gaps between the top of the skirting and the wall. Smooth the surface and wipe any excess caulk away with a damp cloth.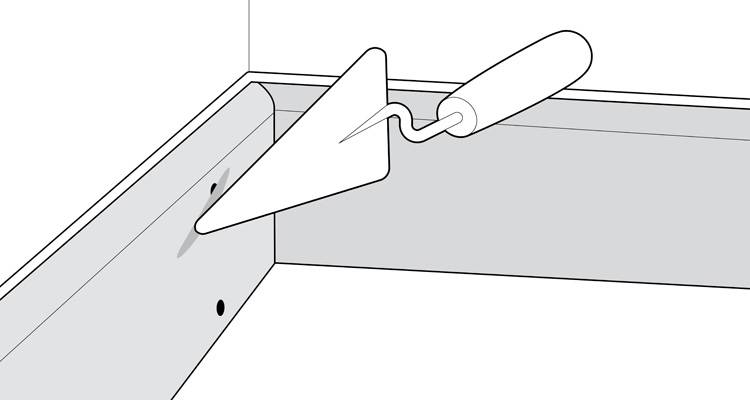 FAQs
Can you paint skirting boards?
Yes, you can paint your skirting boards. When painting skirting boards, try to use a paint that is compatible with the material, for instance, a wood-friendly paint that is long-lasting and is aesthetically pleasing.
How do you, clean skirting boards?
There are a few ways in which you can keep on top of cleaning your skirting boards. Below is a list of the five best methods:
Dusting and vacuuming
Wiping with warm soapy water
Using bleach and sprays
Wash them with a baseboard mop
Use laundry dryer sheets to prevent dust build-up
What is the most common thickness for skirting boards?
The most common thickness of skirting boards in the UK is 18mm.
Is wood skirting better than MDF?
Many people prefer real wood; however, MDF is more durable and less likely to warp, crack, bend, or chip. MDF is usually supplied in a moisture-resistant form.
How are the corners on skirting boards cut?
The cuts on the corners of skirting boards are known as a mitre cut. These are done at perfect 45-degree angles so that the two pieces fit together in a perfect corner joint.
Last updated by MyJobQuote on 22nd December 2020.