How to Clean Windows
If you'd like to learn how to clean windows, read our easy-to-follow guide below. It includes step-by-step instructions and images, as well as a tool list of everything you'll need.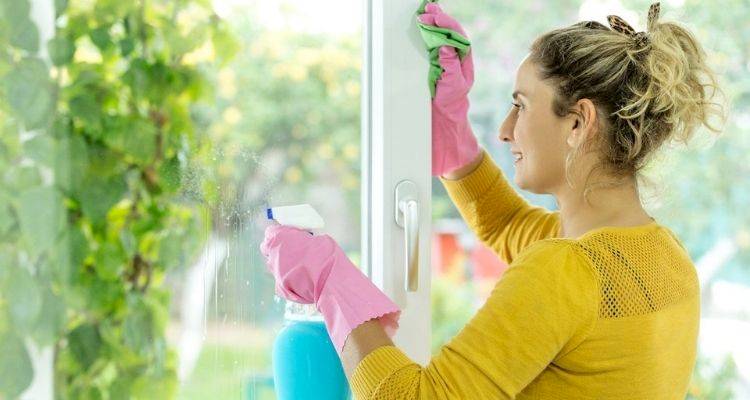 What is Window Cleaning?
Window cleaning describes the procedure used when washing or cleaning glass windows to remove any dirt, dust, or other imperfections. Clean windows are an attractive feature on homes which is why window cleaning is so popular.
There are many benefits to window cleaning, including improving the home's appearance, letting in more natural light, and removing pollutants that may be stuck to the glass.
What Tools Do I Need to Clean Windows?
Below is a list of tools you'll need for cleaning windows:
Razor blade
Cloth
Rubber-bladed squeegee
What Safety Equipment Do I Need to Clean Windows?
You won't need any particular safety equipment to clean your windows. However, if you are using a solution with many harsh chemicals in it, you may want to wear rubber gloves to protect the skin and nails on your hands.
What Materials Do I Need to Clean Windows?
Below is a list of the materials you'll need to clean windows:
Preparing to Clean Your Windows
Below is a list of things that you'll need to do to prepare for cleaning your windows:
Remove any dried or cracked paint on the glass
Remove any other substances from the glass using a razor blade
Remove any residue from stickers or labels with adhesive remover
Clean the sills, frames, and cross pieces before washing the window panes
Make sure you have all of the window cleaning supplies that you need
How to Clean Windows Yourself
Cleaning windows is a simple DIY job that most homeowners can easily complete on their own. Having clean windows can improve your home's appearance and can help give you a sense of pride. Below is a step by step guide on how to clean your windows at home:
Interior Window Cleaning
Step 1
Begin by preparing your windows for cleaning using the steps above. It would be best if you tried to remove as much debris as possible from the surface of the glass and ensure that the frames and sills are free from dust, dirt, and debris.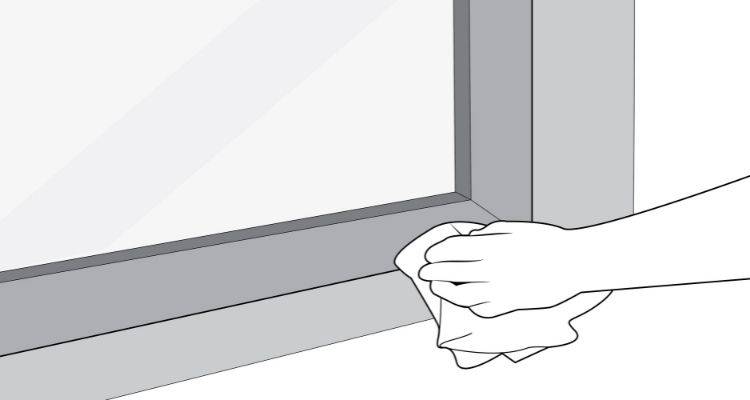 Step 2
Next, use a cleaning solution and spray it across the window. Use as much or little of the spray as you deem necessary based on the amount of dirt and grime on the window.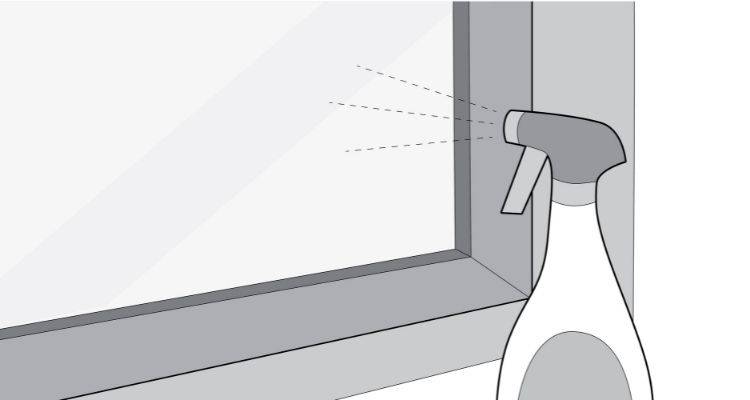 Step 3
Then, use a cloth or paper towel to wipe away the solution. Start wiping at the top of the window and work side-to-side to direct any excess liquid to the bottom.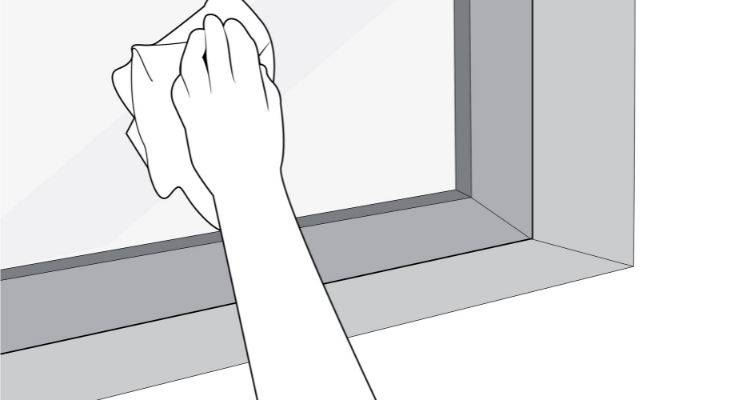 Step 4
Finally, use a squeegee with a rubber blade to ensure the glass is streak-free.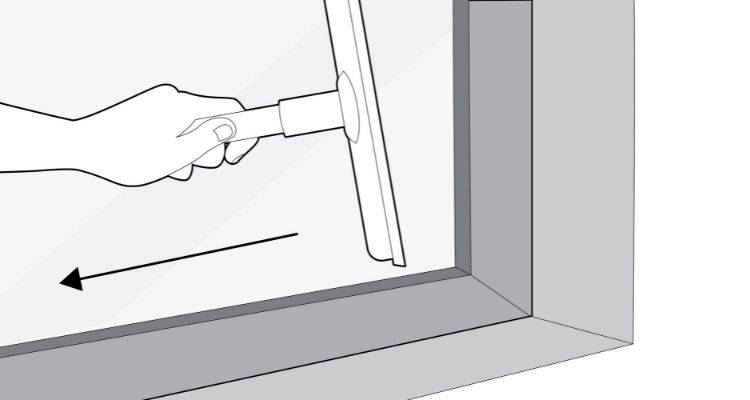 Exterior Window Cleaning
Step 1
Begin by finding a window cleaner that attaches to your hose. This will make it easier to clean the hard, to reach areas. You can get some hose attachments that feature a brush on an extending pole. These are best for high windows.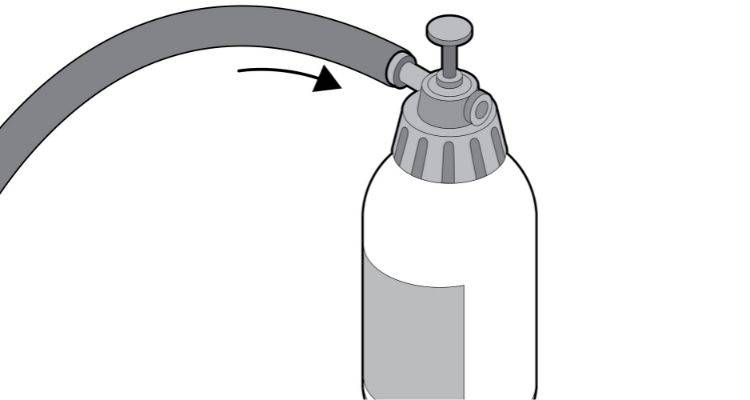 Step 2
Squirt some solution onto the windows and let it sit for a moment.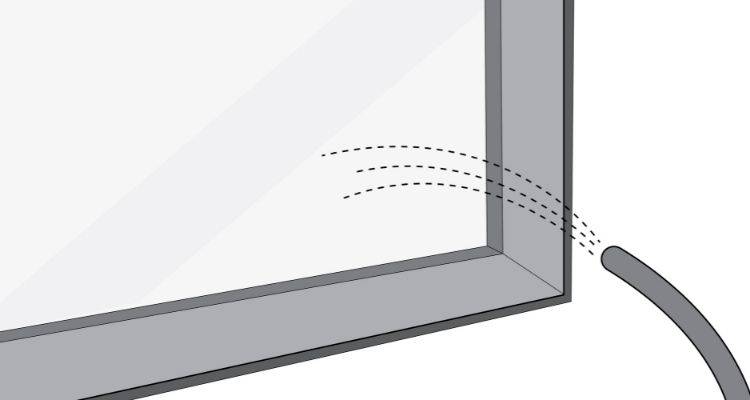 Step 3
Use a brush or cloth to wipe the solution.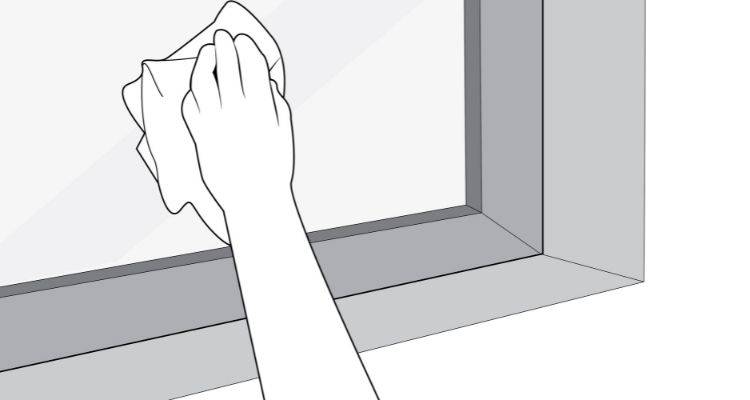 Step 4
Use a squeegee with a rubber blade to ensure the windows are streak-free.
Types of Window Cleaning
There are several different types of window cleaning. Many homeowners choose to clean their windows themselves, however, this isn't always adequate, and not everyone has the right window cleaning tools to do a good job.
Below is a list of the different types of professional window cleaning services and what each one entails:
Hard Water Removal
Many homeowners will choose to do their window washing as a DIY job. However, while they may look clean at first glance, there is often still hard water spots that don't go away easily.
This is where a professional hard water removal clean comes in. Professionals use products and window cleaning equipment that prevent hard water stains from occurring in the future.
Interior Window Cleaning
Interior window cleaning involves cleaning the inside of the windows and the sills and frames of the interior windows.
The most common method is to use a cleaning solution on the glass and then wipe it away using a cloth or paper towels. You can then go over the glass with a squeegee to ensure no streak marks are left behind.
Exterior Window Cleaning
Over time, the exterior of your windows can collect dirt, debris, and the effects of weather. Many people will choose to have the outside of their windows cleaned professionally as the upstairs windows can be difficult to reach comfortably.
However, many homeowners do choose to do this as a DIY job also. The job involves cleaning the glass, sills, and window frames to remove all of the dirt and grime that has accumulated.
Every home is different, so that each home might need different types of window cleaning. The average cost for hiring window cleaners to clean the windows at your home is around £50-£150. The cost will depend on the number of windows, how much work is needed, and your location.
Types of Window Cleaner
Below is a list of the different types of cleaning products that you can use to clean your windows:
Liquid Glass Solution
A liquid glass cleaner tends to come in the form of a pre-mixed substance in a spray bottle. This is quick and easy to use. Simply spray the solution onto the glass and wipe it clean until it's dry.
PROS
✔ Provides an efficient clean
✔ Easy to use
CONS
✖ Can sometimes leave streaks
Foam Solution
A non-drip spray or foam solution are formulated to cling to surfaces and stay in place. This is ideal, and it leaves little mess and provides a good clean.
PROS
✔ Easy to use
✔ Cleans Well
✔ Very little, if any, mess
CONS
✖ Less wet than a spray, so it may take longer to clean
Window Wipes
Wipes are ideal for smaller and easy to reach windows. They are pre-packaged with the solution already applied to them. This means that you can simply wipe your windows with a wipe straight from the packet.
PROS
✔ Very easy to use
✔ Provide a very quick clean
✔ Ideal for smaller and easy to reach windows
CONS
✖ Some varieties can leave streak marks on glass
You can use paper towels, cloths, or newspaper in conjunction with one of the cleaners above to create the perfect blend of cleaning products. A scrub brush is great for medium and large windows, and a squeegee with a rubber blade is the best way to avoid streaks.
You can create a DIY cleaning solution by mixing corn starch or dish soap and water for an all-purpose cleaner. Alternatively, you can dilute rubbing alcohol, ammonia, or vinegar in water to remove oil and grease.
FAQs
How do you purify water when window cleaning?
There are two ways in which you can purify water.

The first is via reverse osmosis. This is where filters are used to improve the quality of the water, and the water is then put through a DI vessel with an ion exchange resin to purify the water completely.

The second method involves using an ion exchange resin inside a DI vessel. This will also purify the water.

Each method removes the minerals from the water, making it completely pure.
What is pure water window cleaning?
Pure water cleaning involves using ordinary tap water that has been filtered through a purification system to remove all of the natural minerals.

This type of window cleaning is becoming increasingly popular as it leaves a crystal clear finish on the glass.

It makes the window cleaning process much easier as you don't need to worry about drying the windows, and you won't need to use a squeegee to get that crystal clear finish.
What is a Water Fed Pole?
A water fed pole is a long pole with a brush on the end that connects to a water source.

This pole filters and purifies the water as it comes through, and it allows you to clean the upstairs windows without having to worry about climbing ladders or reaching around awkward places.
How often should I clean my windows?
How often you need to clean your windows will depend on the amount of pollution in your area, weathering, and how quickly the windows gather dirt.

As a general rule of thumb, it is recommended that you clean your windows thoroughly at least twice each year.

Many people will choose to hire a company to clean their windows on a monthly or quarterly basis, whereas others prefer to go down the DIY route and wash their windows themselves.
Why should I clean my windows?
There are several reasons why you should keep your windows clean. Firstly, it helps to maintain your home's kerb appeal, making it appear much more aesthetically pleasing than if you were to have dirty windows.

Also, when you have clean windows, this can help to allow a lot more natural light into your home. This can help with energy efficiency as the natural light can help to warm up your living area.
How long does it take to clean a window?
This will depend on the size of the window and how dirty it is. An average-sized window can be cleaned externally in as little as one minute. Most windows can be cleaned within a few minutes.
Sources
https://hirangewindowcleaningmelbourne.com.au/what-is-window-cleaning
https://wedowindowssantafe.com/importance-of-window-cleaning
https://sdwindowwashing.com/5-types-of-window-cleaning-services-you-need-right-now
https://www.youtube.com/watch?v=lp72H43JJvg
https://www.windowcleaningstuff.co.uk/139-filtration-water-tanks

Last updated by MyJobQuote on 17th August 2021.