Save Money by Insulating Your Hot Water Pipes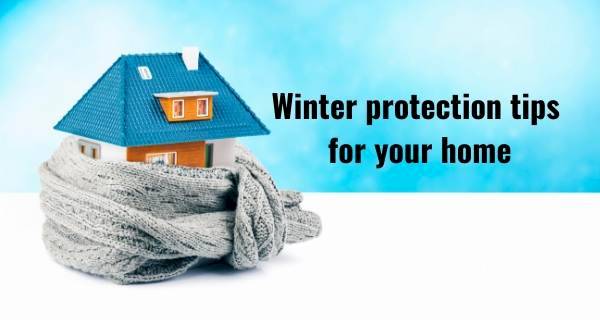 Insulating the hot water pipes in your home can reduce heat loss and allow you to lower the water temperature setting on your boiler. This can mean lower heating bills during colder months.
You can do this yourself or you can hire a handyman to do this for you. We always insist on proper pipe insulation for safety.
Why Insulate Your Pipes?
In the UK it is recommended to insulate all pipes to prevent problems caused by freezing pipes in the autumn and winter.
As the temperatures drop, pipes are more likely to freeze and potentially burst this time of year. Save money on heating bills or expensive burst pipes.
Hot pipes can be dangerous especially to small children, so insulation can reduce the risk of scalding. Adding a layer of protective insulation to your pipes will help eliminate this risk while also protecting your home.
See our other tips on childproofing your home
How to Insulate Your Pipes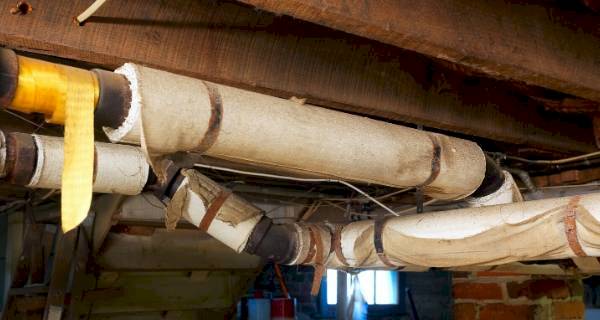 Before you start you need to choose what type of insulation material you want. Measure the length of the pipes to find out how much to buy, plus measure the diameter of the pipe to get the correct size of insulation for a snug fit.
Types of Pipe Insulation
Common types of pipe insulation materials include: neoprene foam, mineral wool, glass wool, flexible elastomeric foam, rigid foam, polyethylene, cellular glass and aerogel.
For electric immersion heaters, polyethylene or neoprene foam pipe insulation are the most common.
For gas boilers you should use fibreglass, if pipes are within 8 inches of the flue. You should secure this in place with wire or aluminium tape.
Choosing Types of Insulation
Mineral wool insulation can operate at high temperatures and has good fire performance ratings so can be used on all types of pipes, even industrial pipework which can reach higher temperatures.
Glass wool is another high-temperature insulation material which can be used for both thermal and acoustic applications. Flexible elastomeric foams have a high resistance to water vapour so can prevent surface condensation formation. This makes them an ideal choice on both hot water pipes and also on refrigeration and air-conditioning systems.
Silica Aerogel insulation has the lowest thermal conductivity of any widely produced insulation and can be wrapped around pipework to function as pipe insulation.
Steps for Insulating Your Pipes
If you choose to do this yourself you will need:
tape measure
Sleeves or strips of insulation material
Tape or cable ties
Gloves
Scissors or utility knife
Lamp if working in a dark area (head torches are ideal for this as they leave both hands free).
Measure the pipes beginning at the boiler or water heater. This will allow you to calculate the number of lengths of insulation needed.
Cut pipe sleeves to the required length and place the sleeves around the pipe with the seam face down.
Secure the pipe sleeve using tape, wire, or cable tie every foot or two (30-60 cm) to secure it to the pipe.
If this is a job you'd like to do but don't have time, simply post a job and let a local handyman do the job for you.
Last updated by MyJobQuote on 3rd December 2019.