How to Move Home Stress Free – 10 Steps to Less Stress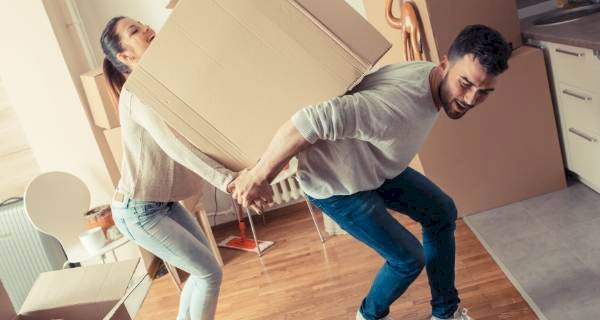 Moving house can be one of the most stressful events in life, so in this post, we go into more detail on how you can move home stress free. Packing up all our belongings and remembering all the steps we need to take in order to get all that done and settled in our new home.
Moving home stress free can be achieved by writing down a list of all the things you need to do, ticking them off will help remove the stress from your mind that you have forgotten something.
How to Prepare to Move Home Stress Free
"Fail to prepare, prepare to fail" is how the saying goes, so starting and doing as much as you can before moving day will help you feel more organised and in control on move day. It's the lack of control you have that causes stress and anxiety in your mind when moving. It's why we are generally creatures of habit, as the familiarity can help keep our minds from overworking. Follow these simple steps well in advance and have a less stressful move day.
Changing your address
If you keep a list of all the people that you give your address to, (even if you are not moving at the moment), it's makes updating your address a more straight forward process when needed.
In the run up to move day, it's good practice to keep a list of any time someone sends you a letter in the post. You can do this once a month, even if you are not moving, as it's good to keep this list up-to-date. It will help save time and be less stressful if you do move in the future.
Key companies to remember: Utility companies, mobile phone, ID documents, banks, doctors, dentist and insurance companies (car, home, travel etc.).
Online companies: Don't forget online companies you deal with, as these can often be forgotten, as they don't send you post.
Setting up a mail redirect
If you are worried you will miss that once piece of mail or that an address will not get changed in time? You can set up a mail redirect with the Post Office. Redirection can be set up for 3-12 months and help you keep peace of mind you will capture all the important post. If you do receive some redirected mail, it is a good time to make sure you add that supplier to your change of address list for any future moves.
Know the date you will be moving
When you know your address and you are updating your address, you will be asked the date it needs to take effect from. Many suppliers will be able to input this for you into the system ahead of time. So as soon as you know the date you can call them and update your address and tick that action off the list.
Stress free packing when moving
Moving home is a great time to declutter your home. Read our guide on decluttering your home. Decluttering is especially a good idea if you are downsizing your home, as often a smaller space can often feel overwhelming when you have the same items in less space.
Packing non-essential items
You don't have to leave all the packing to the professionals. Packing items like books, out of season clothes and items we don't use on a regular basis is a great way to get started with packing. Top Tip: Don't overfill boxes with heavy items, smaller packing boxes are best when packing heavy items like books, as they can become heavy quickly.
Hire a company to do the packing
If you just don't have time, hiring in a team of people to pack all your precious items is a great way to feel less stressful about the move. They will also clearly label items for you, so you don't have to worry about packing or finding your items when unpacking the other end.
The packers will also be able to move the larger items easier and safer than you probably can. You can start packing as early as you like, as this will little and often can feel less like a chore. Get up to three free quotes today from a local moving company.
Last look around the home
Cleaning and having a last look round your home will help you check over your house one last time. Double-check all the cupboards, draws and the back of doors. It's surprising how many items can be left behind when moving home.
If you have been renting, you will probably be advised to hire a professional cleaner. This is a small investment to make, and you are more likely to get your deposit back when you move out.
Check the loft space
This is the number one space that often gets forgotten when moving home. In many cases, when renting, it's a space that is off limits for this very reason.
You might not have checked out your new home's loft before moving in, but it's worth hiring a professional to come in and board out your loft before you store items up there. Boarding out the loft doesn't require planning permission and will help keep things more organised. Get up to three free quotes from local trades that can help you get settled in your new home.
How to Have a Less Stressful Move Day
Moving day has arrived! Your checklist and to-do lists keep getting longer and longer. Take a deep breath… We have got you. In order to move home stress free the key thing to remember here is you don't have to do all the tasks yourself. There are a few steps that you can take to have a less stressful moving day. It's a stressful time and even if you are not able to counteract these steps, being aware of them can help you prepare better.
Children on moving day
KEVIN!!! Visions of home alone are not quite what we have in mind here though. If you have children, it can help if you can arrange with a friend or relative to look after your children for you. Maybe even have them overnight or for a couple of days. This will give you time to get their room set up and give them a place to play and sleep and help them feel more relaxed in a new home.
Make time to relax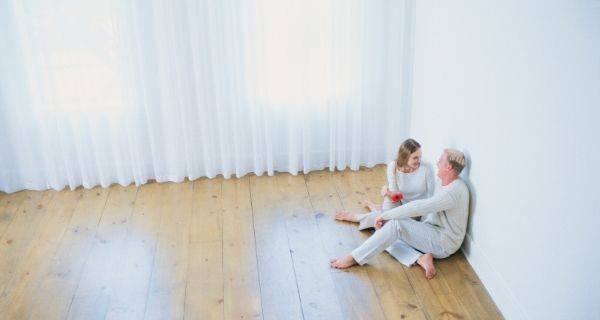 If you do have to move with children or even without children. It's a good idea to take time off work to move to your new home. Taking time off work to move will mean you have more time to unpack in a more strategic way.
Don't burn out. Moving to a new area can be a fun time to explore. Take regular breaks from unpacking and get some fresh air. Going out for dinner or take a walk around your new neighbourhood to get to know the place better. It also gives your muscles time to relax between all the stretching you will be going when unpacking. Even a short trip into your new local town to register with doctors and dentists can be a break and time out of the house and tick off some of the more practical tasks at the same time.
Unpack your new home in steps
If you have followed the packing step above and labelled boxes clearly or at least room by room, you will be able to unpack the important areas first or at least be able to put the relevant boxes in each of the rooms, as having all the boxes in the living room, for example, can mean it's hard to feel relaxed.
Decorate before unpacking – self-storage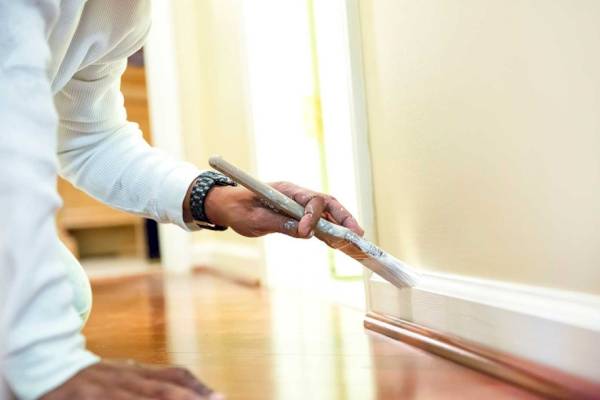 Utilising self-storage when moving is a great way to not feel overwhelmed. Especially if you are downsizing or want to decorate before you move in.
If you are planning on doing extensions, loft conversions or just want to hire decorators or cleaners to come in a deep clean your home, now is an ideal time and will be less effort than when you have all your boxes unpacked.
Tradespeople will often ask you to clear a room ready for decoration, so getting them in before unpacking makes it easier. Take advantage of having an empty home and decorate from top to bottom before you move in. Maybe even go on holiday while you have your items in storage and the decorators are in.
Unpack your essentials box
If you have no holiday time to take or you are moving on a budget, keep that one box or few essential boxes handy. These are the items you will want quick easy access to. Maybe even put them in the car and not the removal van and move home stress free.
What to include in this magical moving box?
Kettle (don't forget the teabags, milk and sugar)
Toilet roll (an area you definitely don't want to get caught short)
Radio (music can bring life to an otherwise daunting task of unpacking)
Laptop (access Social Media, watch Netflix or get some work done)
Phone (keep in touch with friends and family – or the local takeaway)
Chargers (powering all the above is essential)
Bedding (keeping warm and cosy and a good night's sleep with help feel refreshed)
ID (if you decide to leave it all to someone else and go on holiday)
Remember, we have local tradespeople to help you with any tasks around the home, large or small and ready to help you feel at home during this stressful time. Simply post a job & let tradespeople come to you!
Last updated by MyJobQuote on 9th March 2020.