How to Make Your Garden Safe and Fun for Disabled Children
Your garden is a wonderful place for disabled children to explore and play without being at risk outside the house. However, if your garden isn't designed and set-up correctly, they may not be able to enjoy it as much as they could. Not only that, creating a disability-friendly garden can be a fantastic project to do with your child.
We understand that not everyone knows how they can transform their garden into a place for their disabled child, so that's why we've created this article, full of hints, tips and guides to help you and your child create a place for them to enjoy. We cover everything from monetary grants, gardening, building, safety, and much more to ensure your utilising your garden as much as you can be.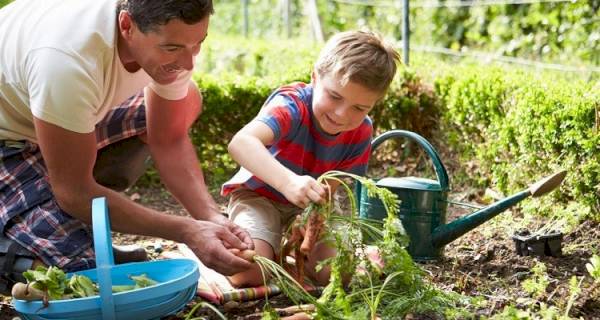 Table of Contents
Charity Grants
There are several grants available to the disabled community when it comes to gardening and transforming whatever space you have into something disability friendly for you and your child's enjoyment. There are different grants and aid in place for different things, depending on what suits you best, so below are some more specific details on each.
The Wellchild Charity – Helping Hands
This charity is predominantly a home improvement scheme which sees volunteers from companies in the local community offer their time free of charge to refurbish gardens and bedrooms for children of all ages with health issues and disabilities across the UK.
All too often those families caring for a child with complex needs start a project with good intentions but find their time too scarce to finish it, especially if finances are stretched too far. With the Helping Hand scheme, these makeovers are made a reality over a matter of days.
It's important to note that this scheme isn't constantly available. Applications are opened at various times throughout the year, and you can be notified when applications open up by visiting wellchild.org.uk and signing up alerts.
The application will simply ask for some details about your situation and space, then it is considered by the charity, and you'll be notified of the result. If your application is successful, the charity will cover all the material costs and source the volunteers for the work. You can find all the information about the application and process on their website.
The Gardening for Disabled Trust
The Gardening for Disabled Trust has a mission to aid people to get into, or back into, gardening, regardless of disability or health. They hand out grants to those that are in need of them, to enable families to develop their gardens and make sure gardening activities are possible.
The charity is staffed entirely by volunteers, and while they are based in Kent, they help households across the UK. They will provide grants to any disability, mental or physical, to support them in staying active and engaging in a hobby they enjoy.
The grants are not for large sums of money for things like decking or tree removal, but more for the smaller things like bulbs, seeds and soil. Due to this, the grants are fairly easy to attain, and very few realistic applications are rejected provided the current documents are provided.
Disabled Facilities Grant (DFG)
The DFG is a government-backed grant that means your council could provide the money you need for necessary renovations to facilities in your home. This can include a stairlift or platform lift to help your child access the garden from the home if this is currently an issue.
This grant won't affect any benefits you already receive and the amount you could receive depends on a variety of factors, such as the amount you have in savings, what country in the UK you live in and the household's income. However, the maximum grant is up to £36,000 and can be easily applied for through your local council.
The process will include a variety of checks and a visit from an occupational therapist to review your application, but the grant can really transform the ease of access to your garden, to allow your child to spend more time outside.
There are a vast amount of smaller and private grants and places of aid available, and while it may take some searching to locate the one that best suits your requirements, they all have the same goal in mind, which is to help more disabled children spend time outside in the comfort and safety of their own garden. For more specific help and guidance, contact your local ombudsman online at lgo.org.uk.
Start Growing
Gardening with children is a fantastic project that everyone can enjoy, but it's even more rewarding with a child with disabilities. It can often feel like a disabled child misses out on certain things in life, but gardening is a wonderful project that they can really see the results in. Gardening in itself has often been regarded as one of the most therapeutic activities you can do, and now this has been implemented into good practices with children where they develop skills and shows them the positive outcomes of commitment and effort. Activities in the garden will help to alleviate stress, anxiety and should lead to improved social skills and self-confidence.
Gardening is also incredibly educational, where you can teach children all about wildlife, plants, food and science. This interaction with nature has been proven to encourage faster development in sensory skills.
To get started in your garden or yard, you don't really need much. If you already benefit from flower beds, then you can get started with just some bulbs or seeds. However, if you don't have grass or flower beds, simply purchase some cheap plastic plant pots. They come in a variety of styles and sizes, and if you purchase long rectangular pots, you can line them around your yard to create a makeshift flower bed.
You can plant anything from flowers, vegetables, fruit and even chilis in your garden. Take a trip to your local garden centre to explore your options. With each seed or bulb, it will have a small card that provides guidance on how to sow, care for and harvest your plant or crop. Keep the cards, and it's advisable to plant them in the soil next to each seed to keep track of where everything is.
It might even be beneficial to spend some time mapping out and sketching a plan for your space, that way it will be easier to decide what materials you'll need to purchase and what would be best grown in your yard or garden.
Explain and guide your child through the process, and even if you're an amateur yourself, you can learn a new skill together and through periods of trial and error, will transform your garden into a beautiful and relaxing space for the whole family to enjoy together.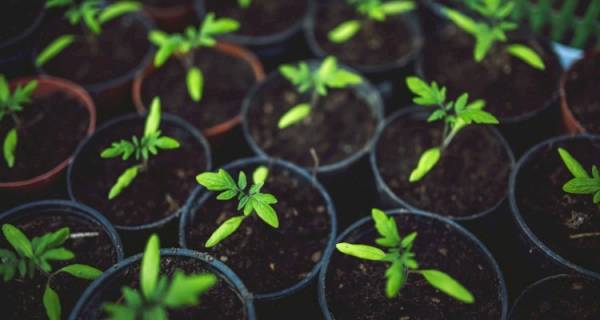 Sensory Plants
To reap the most benefit from your garden, you should consider what to plant in your space. For example, you will want to avoid any plants that grow prickly stems and thorns as you want your child to explore the space, smelling flowers and seeing the colours up close. An accident with a thorn could really damage your child's confidence in the garden.
A wonderful addition to the garden is sensory plants. Sensory plants are those plants that have good visual, touch and smell properties for your child to explore.
Basically, choose plants that are vibrantly coloured, fill the air with its scent or have an interesting feel to them, to encourage your child to engage with them more, improving their sensory and cognitive skills. Below is a list of plants that fall into each category for you to keep an eye out for!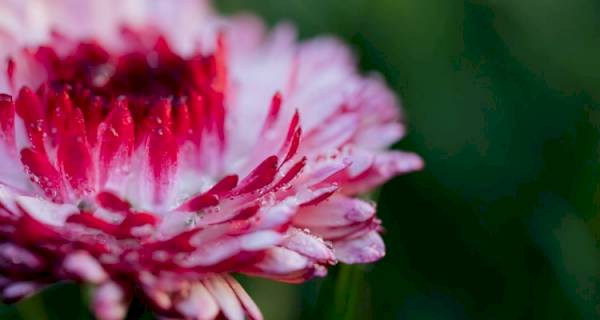 | | | |
| --- | --- | --- |
| Vibrantly Coloured | Scented | Textured |
| Sunflower | Basil | Cockscomb |
| Love-in-a-mist | Beebalm | Feather Grass |
| Chameleon Plant | Hyacinth | Poppy |
| Swiss Chard | Lily | Hares Tail |
| Heuchera | Peony | Wormwood |
| Pot Marigold | Thyme | Lily |
| Dogwood | Lavender | Mullein |
Using Safe and Manageable Materials
The foundation of your garden or yard is a huge factor in how safe and comfortable it is for your child. One of the biggest issues with these spaces is how they are made up, for example, if the ground is covered in loose gravel, this stirs up issues surrounding children eating stones, falling and cutting themselves and generally being too uncomfortable to sit down on it. To combat these issues, we've compiled a shortlist of the best materials to use and which to steer clear from.
Good Materials for Your Yard or Garden
Artificial Grass
If you have a concrete yard with paving flags or simply filled with hard concrete, it can be a real issue for children falling over. It's very timely and costly to bed in genuine grass into the yard as first you must dig up the concrete, lay the foundations and much more. However, you can install artificial grass quickly and rather cheaply if you shop around.
Another great benefit of artificial grass is the maintenance aspect. Real grass requires regular work to keep it looking fresh and green, such as regular watering, seeding, and excessive use will begin to destroy it. With artificial grass, you can use it as much as you like without ever having to worry about ruining it.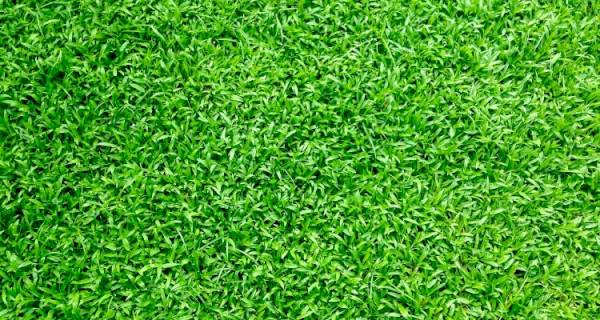 Decking
Decking can be really useful for those children that rely on wheelchairs. The flat, sturdy surface allows children to roam freely around the space, relax, play and interact with the plants. You can also easily install a ramp leading up to decking and then down into another area of the garden. Decking is really versatile, easy to care for and can be constructed quite cheaply.
Safety Matting
Safety mats are a very cost-efficient solution to keeping your child safe in the garden, especially if you need a short-term fix while you work on a bigger renovation. Safety mats come in all shapes and sizes; some are large mats that can be rolled up, some come in smaller pieces that can be pieced together and stored more easily. They can be purchased online at a very low price and is mainly used to cover hard surfaces. These mats are perfect for covering hard pieces of concrete and allow your child to explore the space without you fearing for them taking a tumble and doing themselves any damage.
Rubber Tarmac
A special, springy type of tarmac called Rubber Tarmac, can be bought in small pieces for use in a garden or yard, especially for under slides, swings or other outdoor toys. The material is sturdy enough to be safe under the foot but soft enough to not hurt if fallen on. It's most commonly found in large quantities in children's parks, but it's also available in smaller sizes for residential use.
Materials to Avoid
Gravel
As mentioned earlier, gravel can prove to be quite a hassle in yards and gardens with disabled and small children. It can be messy, uncomfortable, slippery and all too easy for children to eat. Gravel should be avoided where possible, and while it can be useful in growing plants, it's best to seek alternatives.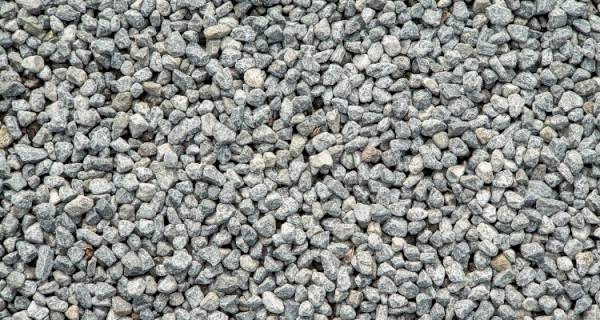 Cheap Concrete
Some older yards that may have been constructed on a budget can often have concrete made up of different pieces of rubble, making the concrete jagged and sharp in places. The dangers are obvious here, and if this is the case for your yard, it's imperative to cover it completely with mats or artificial grass. We're often limited with how much we can change our yards and gardens permanently, but there is a multitude of ways to make them safer.
Steps
Steps are unavoidable depending on the shape and layout of your home and garden, but they can produce a hazard for disabled and small children, especially when wet. There are products available on the market that fit over the steps to convert them into ramps. Ramps are still not ideal when wet but are certainly safer than steps.
Sensory Toys and Colour
Earlier, we touched on the importance of planting sensory plants with vibrant colours, strong scents, and interesting textures to encourage more interaction with the garden and its contents. You can increase this encouragement even further by buying some garden-friendly sensory toys for your space and adding splashes of colour throughout.
Sensory toys really can take any shape, and they don't need to be expensive. Anything that catches the eye has a unique texture or makes different sounds will work just fine. It's best to use things that can be left outside without worry, so things like netted activity walls, building blocks, wind chimes, rattles, children's gardening sets and anything else similar.
A children's gardening set will not only help your child be more interactive with the gardening aspect of the space but also get used to using tools that will improve their capabilities and cognitive ability. You can paint the fences or walls of your yard or garden bright, vibrant colours that will interest your child, and again this is something that can be done as a project for both of you. Any way you can get your child involved in the transformation of your yard or garden, the more benefit they will get from it in the long term.
Each disability may need different toys; for example, a child with autism may react better to things like bubble machines and swings as it will provide valuable sensory feedback, whereas a child with ADHD may benefit more from toys and items in the garden that relaxes them. You know your child better than anyone, so consider what they like and what they could benefit from and go from there.
Entering the Garden or Yard and Childproofing
When renovating your yard or garden, consider where the entrance is and how that will impact your plans for it. Safety is paramount when it comes to disabled and small children, so the safer you make the garden, the more peace of mind it will provide. Here are some of the main safety concerns that should be addressed:
Entrance and Exit to the Garden or Yard

Think about how easily your child could exit the yard if you were to look away for a second. If there is a clear path to the road or out of eyesight, consider installing fencing or safety barriers to prevent children from wandering off and into potential dangers.
Short Fences
Many gardens and yards share very short fences with their neighbours, this is more commonly seen in older spaces, but are still fairly prominent these days. If this is the case for your garden, it may be beneficial to install higher and safer fences that don't present the worry that your child may harm themselves by attempting to climb them. Again, it will provide more peace of mind that the garden or yard is a safe space.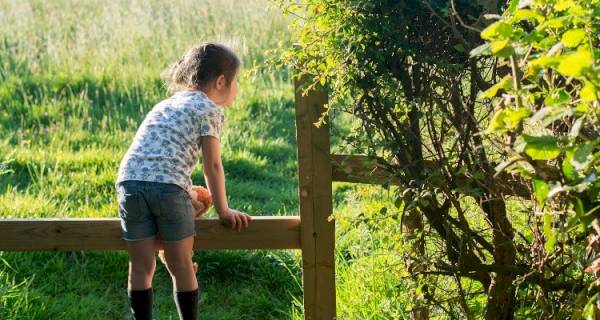 Platforms, Ramps and Aids
Earlier, we discussed the grants available to enable easier access to your garden from the house by installing a platform or lift. If you can attain a lift or platform, you need not worry about an alternative. However, if you, for whatever reason, can't attain a lift, a ramp or steadying aid is a cheap alternative. Ramps have been modernised in recent times, with products on the market that aren't costly and are very effective. Some even fold away to be stored. If you have steps between your house and garden, installation of a handrail will be really helpful and should prevent a lot of accidents.
Special Garden Equipment
There are a lot of wonderful products currently on the market that are aimed at children with disabilities for their gardens. These products are designed specially to ensure they are safe, enjoyable and engaging for these children. We've compiled a list of them here, but there are thousands available online and from specialist retailers.
Wheelchair Platform Swings
These swings are available from a few retailers, and while they may be on the upper end of the price scale, they are fantastic for allowing children in wheelchairs to experience a swing without the need to move them from their chair and into a swing. It's ideal for those children that require the support from their wheelchairs. They can be purchased for around £700, but if you have the budget available, they will certainly be worth the money.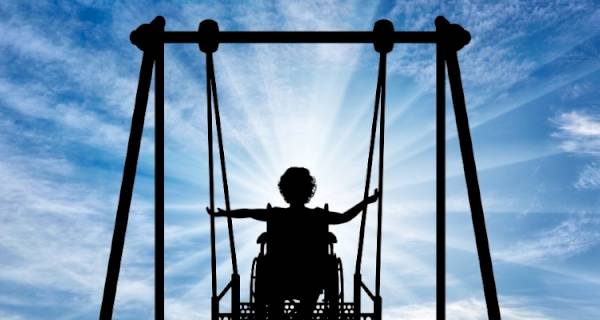 Support Swing Seat
An alternative to the wheelchair platform swing is a different seat to add onto an ordinary swing. The support seat provides the safety and supports a child in a wheelchair would need, whilst still being able to use the swing at all times. It does require some coordination, but this would be a fantastic addition to your new garden. The support seats can be purchased for around £135, depending on the size you need.
Extra-Wide Slides
You can purchase slides that have a stronger and wider entrance, meaning that you can slide down it with your child, if they are unable to do so themselves. The pricing all depends on the size and height of the slide you need, but these types of slides are available pretty widely.
Sand and Water Table and Activity Tables
These tables are great ways for children to get hands-on with different textures and objects; however, standard tables are sometimes difficult to get to for a disabled child. To solve this problem, speciality tables are available for a variety of different issues. For example, if your child is in a wheelchair, there are tables that allow you to pull up and access it easier. There are also tables with handrails, steps and seats. Again, the pricing does depend on the table you require.
FAQs
Q: What happens if my Disabled Facilities Grant application is denied?
A: If you believe your application has been incorrectly denied, you can contact your local ombudsman to start an appeals process. Nothing is guaranteed, but this is the best step to take after a denial.
Q: Can I make my own sensory toys, or do they need to be bought especially?
A: Sensory toys can be bought or made. As long as they are safe, useful and beneficial to the child, it doesn't matter where it come from. A good sensory toy to make at home is to put some pasta or rice inside a plastic bottle to make a musical instrument of sorts.
Q: Where can I get help with gardening tips?
A: There are many website and free forums dedicated to helping people get into gardening with hints, tips and the facility to ask any questions you may have about gardening in general.
Q: Is it safe to eat food grown in my garden?
A: Definitely! It's a really useful way to teach children where their food comes from and as long as you follow the food safety information on the information card that comes with the seeds, you'll be ready to eat what you grow!
Sources
https://www.livingmadeeasy.org.uk/children/outdoor-play-equipment-2699/
https://www.caloo.co.uk/product-category/sen-play/
https://www.cheapdisabilityaids.co.uk/garden-sensory-play-26-c.asp
https://specialneedstoys.com/uk/
https://www.rhinouk.com/products/community-areas/garden-products.html
https://schoolgardening.rhs.org.uk/resources/info-sheet/plants-for-a-sensory-garden
http://www.bbc.co.uk/gardening/gardening_with_children/plantstotry_sensory.shtml
https://www.flowerpotman.com/sensory-gardens-at-home/sensory-garden-plants/
https://www.gov.uk/disabled-facilities-grants
https://www.disability-grants.org/gardening-grants.html
Last updated by MyJobQuote on 11th May 2020.