10 Budget Friendly Bedroom Upgrade Ideas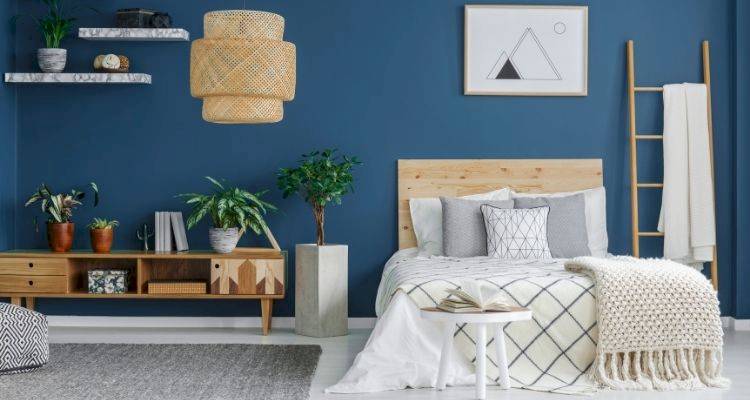 Have you wanted to do something to upgrade your bedroom decoration but are not sure where to start? Your bedroom is a great place to experiment with decoration ideas. Be bold with your colour choices, a place to reflect your true personality.
Try these budget-friendly ideas, and don't forget to tag us if you post your transformations to social media.
New duvet set to treat yourself
Change your bedroom lighting
Install extra electrical points for gadgets
Decoration ideas – Five bedroom colour pallets
Declutter with storage options including custom built  
Fix broken draws to tidy up
Remove non-bedroom items
Upcycle your wardrobe and draws
Be bold with colours – Headboard, Ceiling or Walls
Hang pictures of your art or photography
1 – Add a New Duvet Set – Treat Yourself
When was the last time you bought a new duvet? Treat yourself and enjoy the freshness a new duvet set offers. After a long day, you'll be happy you did. It's one of the best feelings after a busy day working.
The sleep council suggest the average duvet lasts five years, so if yours is older it's probably time you changed it. It's also good to have a winter and summer duvet. A summer duvet should be around 4.5 togs, and a good winter one will be 13.5 togs.
You can also add a new colour to your bedroom with a new cover. Go bold with a bright colour or if you plan to be bold with decoration, go for something neutral.
2 – Change Your Bedroom Lighting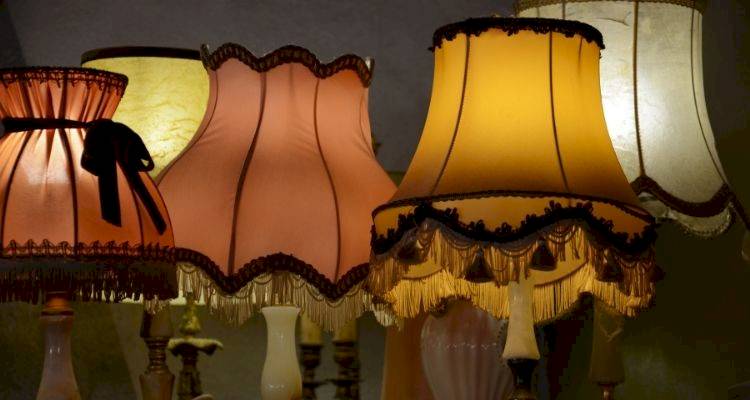 Lighting is vital to creating the right mood to relax. Turning on a bright light as you get ready to turn in for the night is likely to wake you up. Instead, have a warming light that will help rest your eyes.
If you need the option of having bright light, you can always install a dimmer switch or smart light bulbs where you can adjust the bulb's colour and brightness.
Adding a shade around the bulb can give a dappled light effect around the room and add to the relaxing feeling.  
3 – Install Extra Electrical Points
It's best to limit the use of gadgets in the bedroom, but do you have enough electrical points for all your charging requirements? Contact a local tradesperson to install additional sockets for you just where you need them.
It's a fairly straightforward process and isn't going to break the bank for the convenience it offers.
4 – Decoration ideas – Six bedroom Colour Pallet Ideas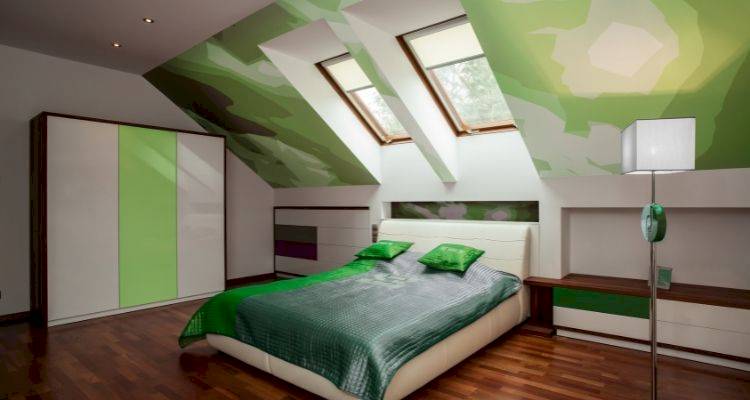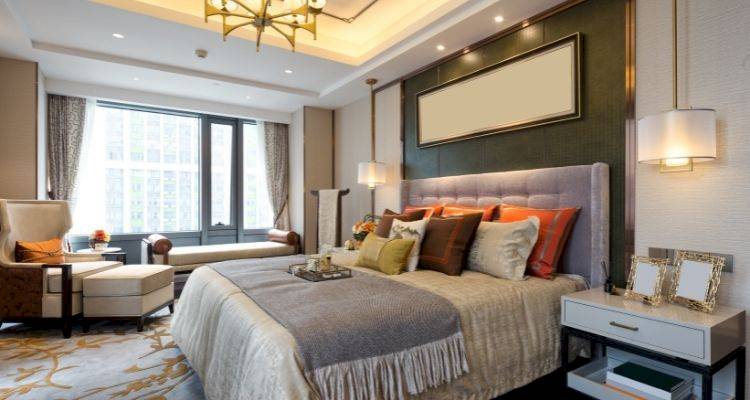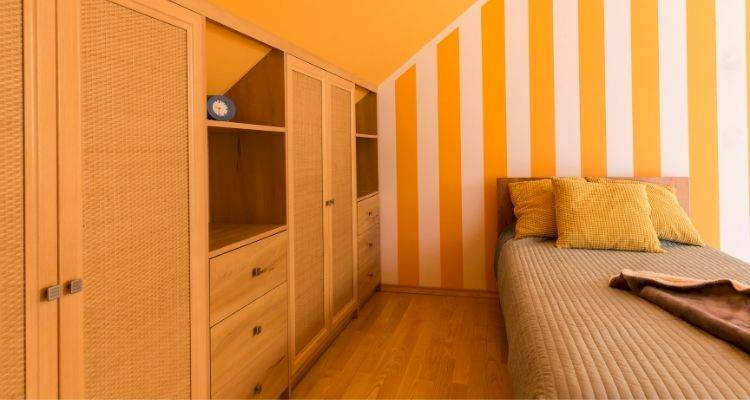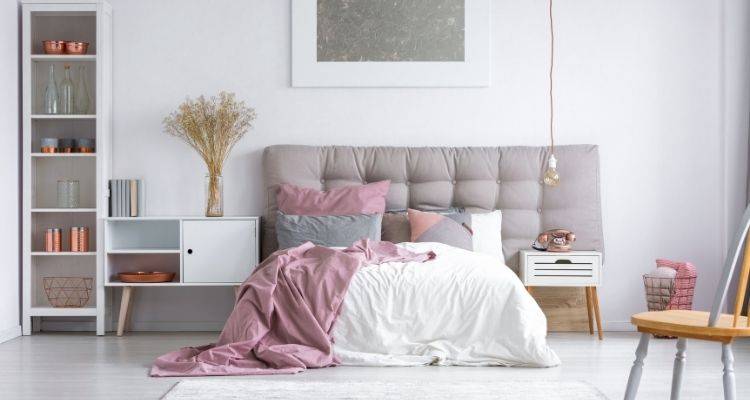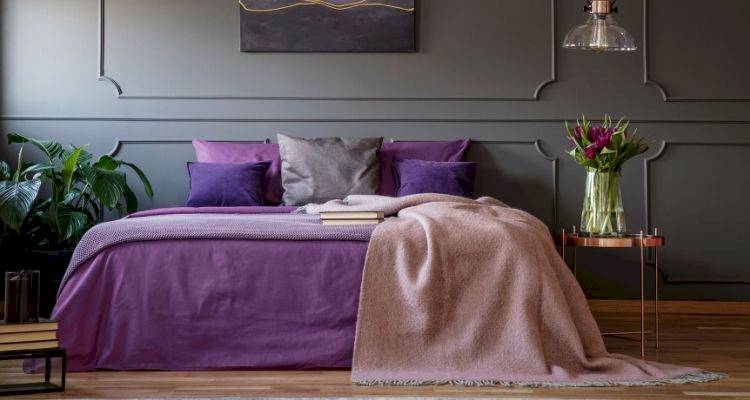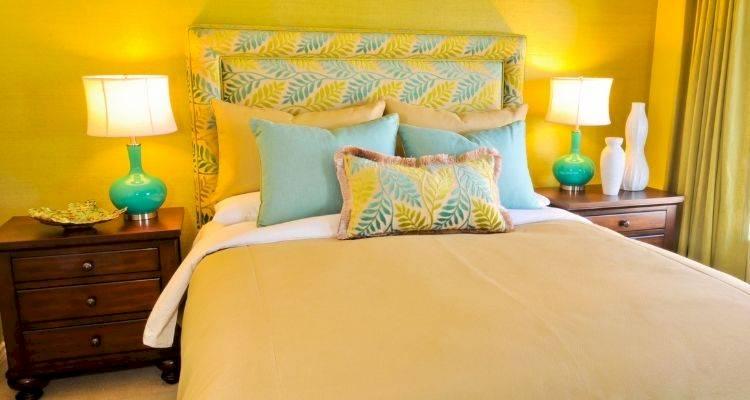 When decorating and choosing the main colour for your bedroom, it's important to choose accent colours that also complement the features of your room. Neutral colour walls are best when choosing strong colours for your bedroom accessories.  
With neutral colour walls, you can then swap out your accessories depending on the season and if you want to have a different look and feel to your room.
5 – Declutter with storage options including custom built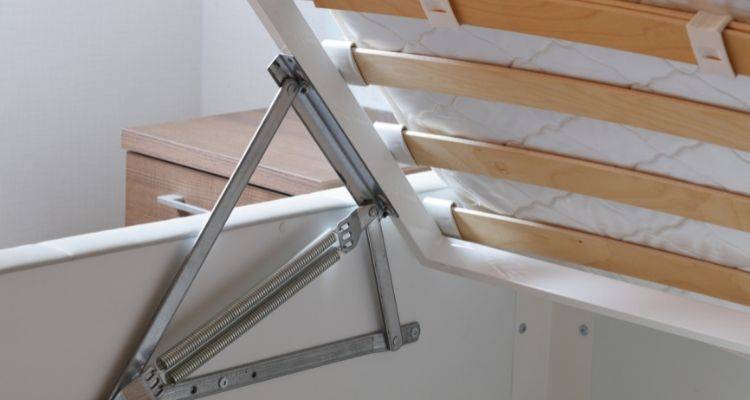 We've covered a lot of decluttering on our blog, and if you want to check out our three steps to decluttering, you'll see how you can declutter your room using this simple method.
Hiring a local tradesperson to build you custom storage options is a great way to fill a space that you are currently underutilising.
Other storage options you can use are boxes that will fit under the bed. The advantage of this is that if you have a lid on them, they will help keep the contents dust-free and safe.
6 – Fix Broken Draws to Tidy Up
In many cases, a set of draws or a door that has fallen off your cupboard can be a simple fix when you know-how. There is no need to go out and buy a new one. Hire a local handyman tradesperson.
They will have it fixed in no time, and you will not have to keep looking at the broken item each evening.
7 – Remove Non-Bedroom Items
Your bedroom should be a place you can relax, feel the stresses of the day slip away. It will be better for you to remove any items that don't belong in the bedroom. DIY tools, papers from work or bills are not the ideal place. Seeing them just before bed can often stimulate the mind and keep you awake.
If you have to keep items in your room for safekeeping, put them out of sight early in the evening. Put them in a draw you will open in the morning if you need a reminder.
8 – Upcycle Your Wardrobe and Draws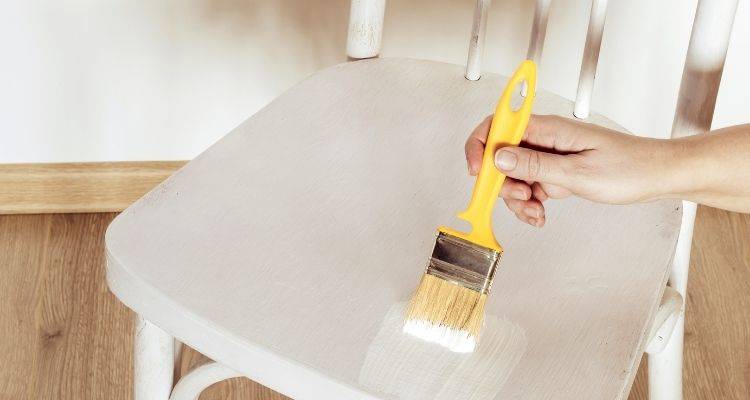 Before you throw out your old wardrobe and draws and replace them with something cheaper but of lower quality, can you upcycle them? See our post on upcycling for some inspirational ideas on how you can do this.
Upcycling is fun and will help give your room a whole new look without the expense of getting new furniture. The money you save could be used towards paying a painter and decorator to decorate your room and give your bedroom a whole new look.
9 – Be Bold with Colours – Headboard, Ceiling or Walls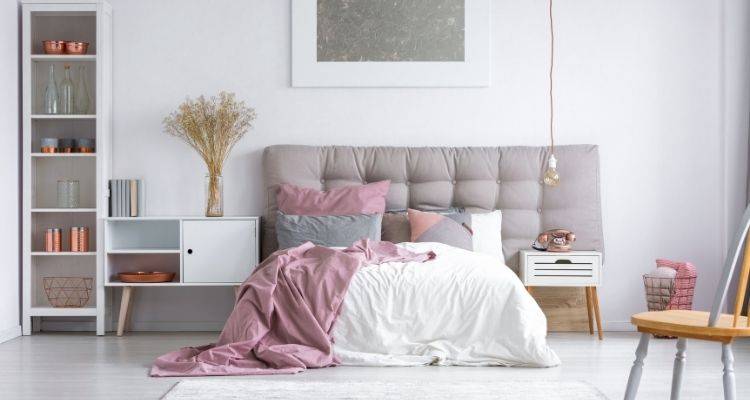 Bold colours in a bedroom can make a difference. You don't have to cover every wall or surface with a colour of your choosing, but choosing a statement colour can allow you to express yourself.
Try swapping out the headboard of your bed or upcycle it and recovering it with a piece of bright fabric. Paint a wall a bright colour that you like but might not want to have in a living room.
10 – Hang Your Pictures of Art or Photography
This doesn't have to be just the bedroom but adding personal touches in a room like artwork or photography help finish a room off. If you keep them in frames, you can update them regularly.
Images work best on walls that have just one colour to them. They don't have to be magnolia walls but offer contrasting inspiration against a plain wall.
Last updated by MyJobQuote on 26th October 2021.