How to Get More Customers as a Tradesperson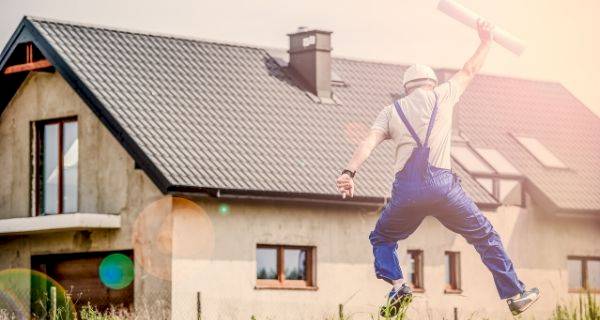 How many times have you asked yourself, how do I get more customers to help grow my business? As a business owner, your main focus is often on doing the job for the client, but how do you get more clients when your spare time is spent keeping up-to-date with what is happening in your industry, tax returns or paying salaries? We want to help you grow your business, so here some of our ideas on how you can get more customers as a tradesperson.
Use lead generation websites (MyJobQuote)
Create a good first impression with customers
Build a website to connect with customers
Use social media the right way
Do some email marketing
Add your business to Google
Be organised
Use Online Lead Companies
Yes, use websites like us. Our focus is on helping connect customers to you and help your business grow. MyJobQuote generates thousands of connections every month between local tradespeople and homeowners looking for home improvements. If you're just starting out or even if you have been in business for years, lead generation sites like MyJobQuote can help establish a customer base for repeat business and more profitable work in the future.
Trades often ignore small job leads, but these 'small' jobs can be the real gems. Smaller listed jobs can lead to larger jobs in the future and referrals to family and friends. (What we mean by a small job is where you accept a lead from us which has a smaller budget of "under £100" and the job turns out to be not that profitable.). A recent case we heard about was from a tradesperson who had bought a lead to fit flooring in a bathroom but has since been referred to the client's family to fit a full house of carpet for the client's son's new home.
Create a good first impression
This one might seem obvious, but take pride in yourself and the work you do. If you turn up to do a quote or job wearing three day old clothes, smelling and swearing, this attitude isn't going to fill your customer with excitement that you will do a good job in their home. A customer will often think that if you can't take pride in yourself, you won't take pride in the work you are doing for them and may do a poor job as a result.
Take a moment to make yourself presentable, especially when visiting a possible client for the first time. We understand that you might be visiting to do a quote at the end of a busy or hot day, but if you are, carry a spare top and deodorant to change into afterwards. This small change can help create that great first impression with a customer who is then more likely to want to work with you.
Customers first impressions count, so make sure you are clean, kind and courteous.
Build a website to connect with customers
As a tradesperson, having a website is just as important than social media. A website is a great marketing tool to have as it helps present the image you are a successful and professional business. Your website doesn't have to be fancy, but it should include the following:
An image of you with your van. This creates a connection with customers
A description and history of your business
Portfolio of your previous work and the services you provide
Your contact information, including an address
Any relevant qualifications
Links to social media (if you have any)
Customer testimonials
You could also add:
A blog that helps customers and other tradespeople who may just be starting out
Newsletter sign-up (more on this in email marketing below)
How-to videos on small jobs that a homeowner can do.
Adding these elements allows you to build authority and expertise in your industry and be the person to go to when both trade and customers have a question. But to start off with, a one-page website with the basics will help you grow. Adding a blog is a long-term strategy that can help you stand out from the crowd.
Websites can be expensive as you will likely need to pay someone to build it for you unless you want to have a go with an online website builder. So it may be worth building a website when you have more money behind you and starting out with social media.
Social media for your business
Having a social media presence is important for a business, but only if you use it right. Don't be spammy or try to sell all the time to customers.
How to best use social media as a tradesperson to win more work:
Share examples of your work on your social media
FAQs where each post to your social media answers a separate question
Post a simple, quick video that shows how to do a task or technique
Choose one platform and learn to use it well
Facebook or Instagram are probably the most versatile and lend themselves best to video and pictures
Share quality content and remember that it is still a business account, even if you are a sole trader
Keep your personal Facebook looking professional – you're more likely to get referrals from friends and family who know you will do a good job. People are unlikely to recommend you if you are too political, moan about life and complain about customers.
Need help with social media?
If you don't have time for social media, blog posts or setting up a one-page website, you can find virtual assistants who can help with this. You send them the images of your jobs or the text of your marketing emails and they will be able to post across social media or send out emails for you. You can also spend time over a weekend to schedule posts to be released in the future, so your content can go out at busier times, when you're likely to be on a job but when more people will be online and likely to see it. Another option is to get a savvy family member to do it for you.
Email marketing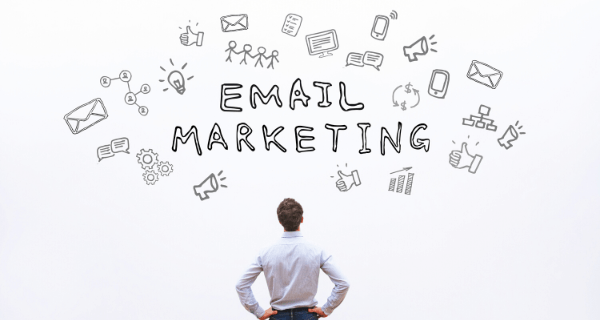 Email marketing is a way of capturing your customers' email addresses so you can let them know of special offers or services. If you do something for them that needs to be done annually, you can remind them every year and encourage them to book in advance.
You don't need a website to do email marketing. With services like ConvertKit, you can create a simple landing page that offers a download in exchange for the customer's email address. This is offer is known as a 'lead magnet' and will create a level of trust, as they get to know you.
If you do have a website, you can easily add a lead magnet to it. It's proven that offering something in exchange for an email address will help build this list of customers faster than asking straight up for an email address, and therefore mean more jobs for you.
Add your business to Google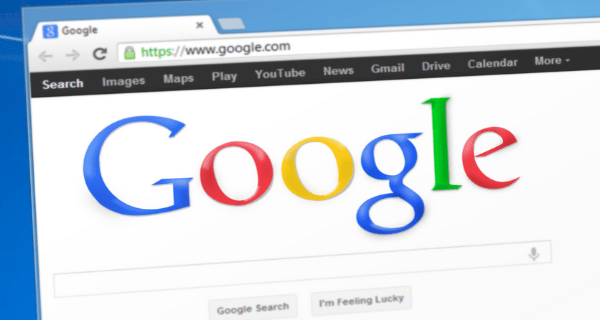 Have you ever wondered how to get your business added to Google? Well you can add your business to Google here: https://support.google.com/business/answer/2911778
Click 'Get Started' and you will be asked to add some information:
Add your business name
Choose a category
Add an address (This location will show up on Google Maps and Google Search when customers are looking for your business)
Add other geographical areas you cover
Add contact details (including your website or claim a free one)
Once your business has been added to Google you will be able to:
Promote your business on Google with photos and posts
Track business analytics to understand your customers
Respond to customer reviews
You will need to verify your business address (typically takes four days) and then you can take full advantage of this service.
Get More Customers with MyJobQuote
Simply sign up, choose your trade category and working radius and we will start sending job leads to your email and phone. You can then buy the contact details for a small fee to quote and win the work! Start your free trial today!
Last updated by MyJobQuote on 16th March 2020.