How to Gain Customer Trust as a Tradesperson and Win More Work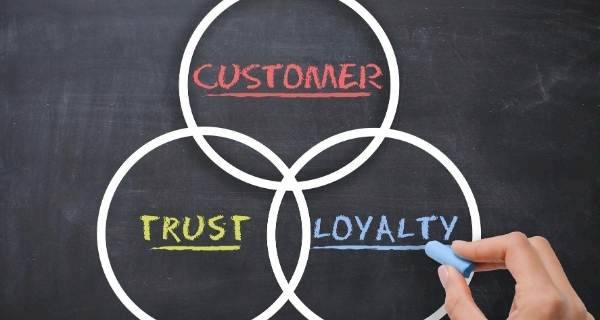 A customer that trusts you is more likely to recommend you to their friends, family or work colleagues. This is great for you, as you've not had to pay for that lead or advertise in order to gain the work. But how do you gain customer trust as a tradesperson?
We pride ourselves on being the best at helping you connect with customers. Here is how you can go that one step further and build trust with your customers.
These are 10 ways you can build trust with your customers:
Do the best job you can for each customer, no matter how small
Own any errors that you make
Follow up with customers to see if they have any questions or issues
Build your brand so it is known for quality work
Be punctual and turn up when you say you will
Notify customers of any delays and have a good reason
Leave customers' homes clean and tidy
Be polite at all times
Leave a thank you card with details of how they can leave you a review or share your work with their friends
Ask for reviews on social media
Why Trust is important
If you are recommended by a previous customer, you're more likely to win the work over other tradespeople that quote for the same job. The reason for this is because that potential client trusts their friend (who you have previously done work for), so they feel that you will then carry out the same quality work for them.
Remember, a small job for one customer can turn in to a larger job for someone they know. It's why we think the smaller jobs are often the most valuable and can often be a way of someone 'testing the water' for a future larger job.
Do Your Best – Don't Cut Corners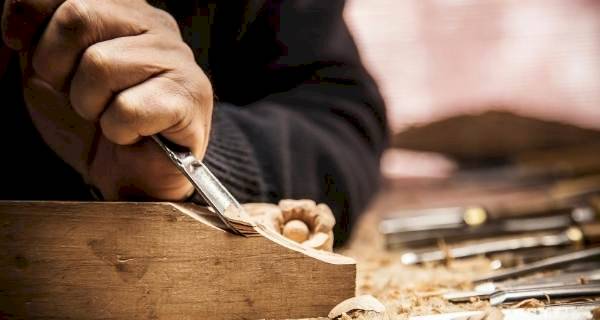 Doing the best possible job may at times feel like a frustration, but no matter how small or awkward the job might be, if you leave a customer feeling happy, they will trust you and recommend you to people they know that are looking for work done.
Customers will eventually find out about any corners you cut, so don't do it.
Own Any Errors
Own up to any mistakes or errors that you make. This helps assure the customer that you will correct them and do so at your own cost if it is your error. This can feel frustrating, but we all make mistakes, it's part of how we learn and improve what we do.
A customer will appreciate your honesty and this will increase their trust in you that you will make good any issues for them.
Following Up with Customers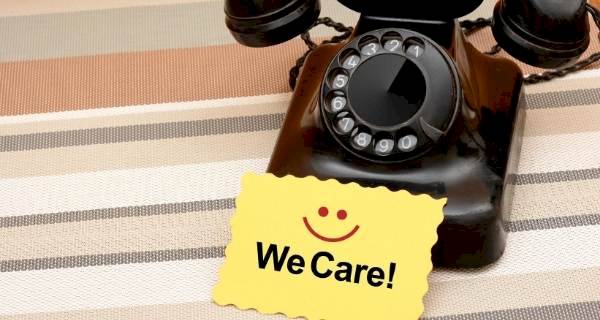 You've finished the job, cleaned up after yourself and left another satisfied customer. These customers have extra value. Follow up with customers to see if they have any questions or any issues.
This can seem like extra work, but it is also how you can build trust with the customer. It shows that you take pride and care in the work that you do. While this can seem like opening a can of worms, it can also help build trust if you are able to carry out a simple fix or answer a question.
This follow up is normally best done in email and will give you time to reply to them. If they reply with kind word, you can then use them as a positive review for your website or social media.
Building Your Brand
You are your brand and why customers hire you will matter. Being known for the quality of you work goes a long way and something people will pay a premium for. Charging a premium doesn't mean over charging, it's supplying a quality service.
Think of the difference between Apple and Windows computers. The price point between these two products is a considerable amount, but people buy Apple, as they are not just buying a product that does a job, they are buying an experience that goes with buying an Apple product.
Time Keeping
There is nothing more that customers dislike than waiting around for tradespeople to turn up. Be punctual and turn up when you say you will. If you are going to be late by anything more than 5-10 minutes, you are better off calling the customer to explain.
Keep the Customer Informed
Doing a job is always an estimate based on what you know at the time of quoting. When starting a job, there are a number of reasons there can be delays.
Be crystal clear with customers on why there is a delay. This will go a long way to building trust. Making excuses will not only make you look unprofessional, but will also remove any trust they have built so far.
Trust is hard to earn, don't throw it away.
Tidy Up After Yourself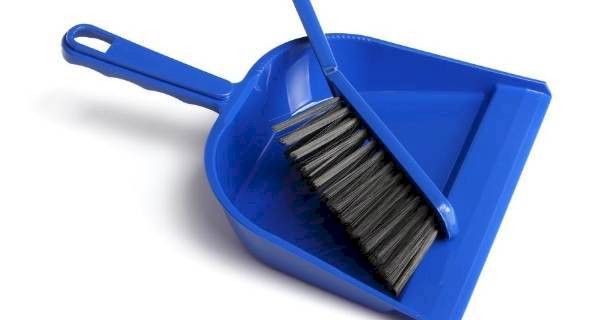 You don't have to carry round a cleaning kit with you, but a simple dustpan and brush to gather larger items goes a long way.
If you want to go that step further, ask the customer for a hoover or anything you need to help you clean up. They will be happy to supply them and will save them a job from cleaning up after you.
Leaving a workspace clean also helps you find any issues that might not initially be visible to you. If left to the customer to clear up they will not only be frustrated at having to clear up, but added frustration at any errors they find will lose trust.
Manners Go a Long Way
Be polite at all times. If there is more than one of you working on site keep 'banter' to a minimum. This also includes any conversations you have to take on the phone. You never know when a customer might overhear you.
If you have to take an awkward call, do it away from the client's site. Either in your van or for a small walk. But let the customer know if you do, as they are paying for your time.
Thank You Card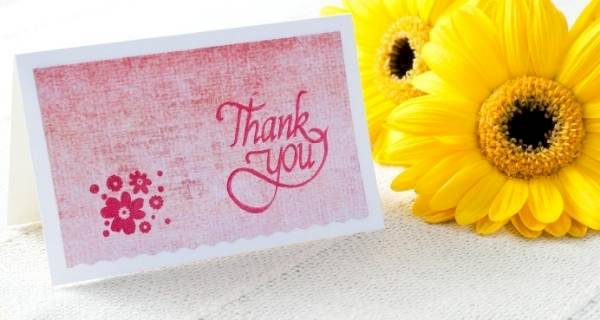 This might seem like a strange idea, but leave your customers with a thank you card. It's common to leave your business card with a client, but a slightly larger card with the words thank you card can go a long way.
On this card you can include details of how to get in touch with you, how to leave a review and your social media. You can include images of other work you have done and details of how they can leave you a review or share your work with their friends.
Maybe offer them an amount of money or voucher if they refer you to a paying client in the future.
Reviews Matter Most
The best way to get reviews is to ask for them. We often receive emails asking for us to review something we have purchased online, but we often don't ask for them face to face.
Provide an easy to follow link to your Google review page or for reviews on your Facebook page. Seeing reviews by other people helps build trust for other customers that find you.
Remember the saying the customer is king or the customer is always right. You might not feel like they are, but they are the ones that are paying you and will eventually be leaving you a review.
Last updated by MyJobQuote on 22nd October 2020.