How Energy Efficient Are British Homes?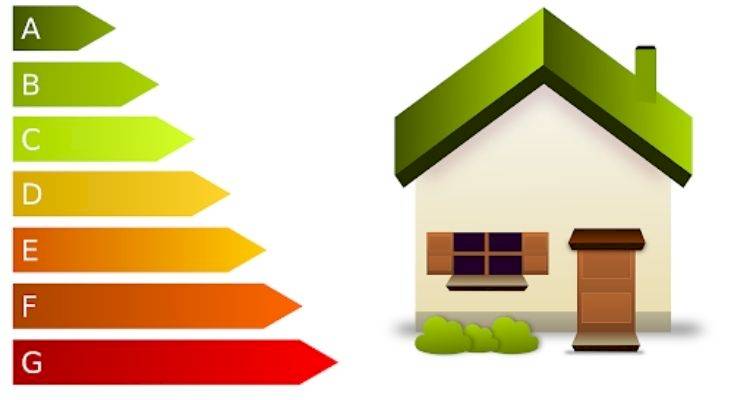 The price cap on energy prices has risen again, and people in England, Wales and Scotland are being told that their energy bills could increase in cost by up to 54 per cent from April.
While one-time discounts and tax rebates are in discussion, many people will have to make big adjustments to afford the ongoing cost of energy. This is on top of other rises in the cost of living, such as inflation and National Insurance increases.
Campaigners from Insulate Britain staged multiple protests this week. Their aims include getting the government to commit to insulating all of Britain's homes by 2030, an action that their website states could 'save thousands of lives and prevent economic and social collapse'.
To gain an overview of the trajectory of rising energy prices, we gathered data about energy consumption across England and Wales in the past decade. We've divided the data by region, the type and size of homes, their ownership status, and their build date.
The research shows that the high costs will affect people in England and Wales differently depending on their living circumstances.
Rising Costs
Household fuel costs have increased rapidly since 2010. Gas has increased by 75 per cent in ten years, whereas coal and electricity have risen 37 per cent and 52 per cent, respectively.
Even alternative options for keeping warm, like thick clothes and hot drinks, have risen in price: knitted jumpers and cardigans by 46 and 66 per cent, and tea and coffee by 34 and 39 per cent.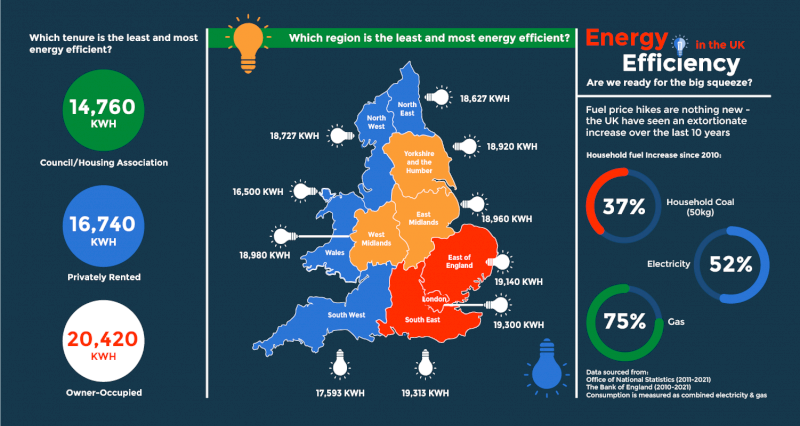 Which Homes Are Most and Least Energy Efficient?
Our research found that the least energy efficient regions in the UK were the Southeast of England and London, each using over 19,000kWh per year on average. Meanwhile, the most energy efficient regions were Wales and the Southwest of England, each using less than 18,000 kWh.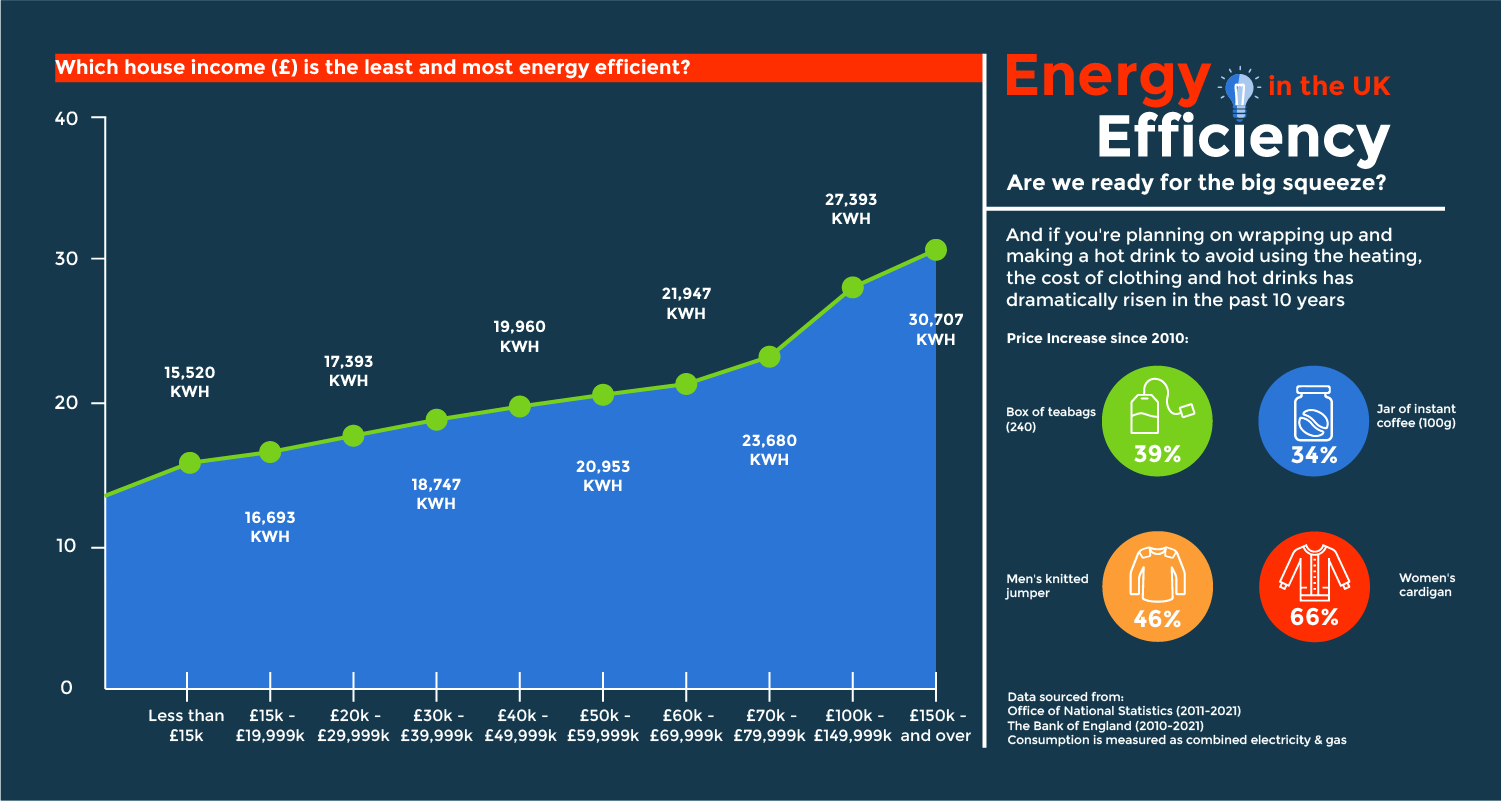 The period that a house was built also made a substantial difference to energy consumption. Homes built after 1999 used the least energy, but the rest of the list isn't chronological. Homes built pre-1919 used less energy than those built between 1919 and 1944.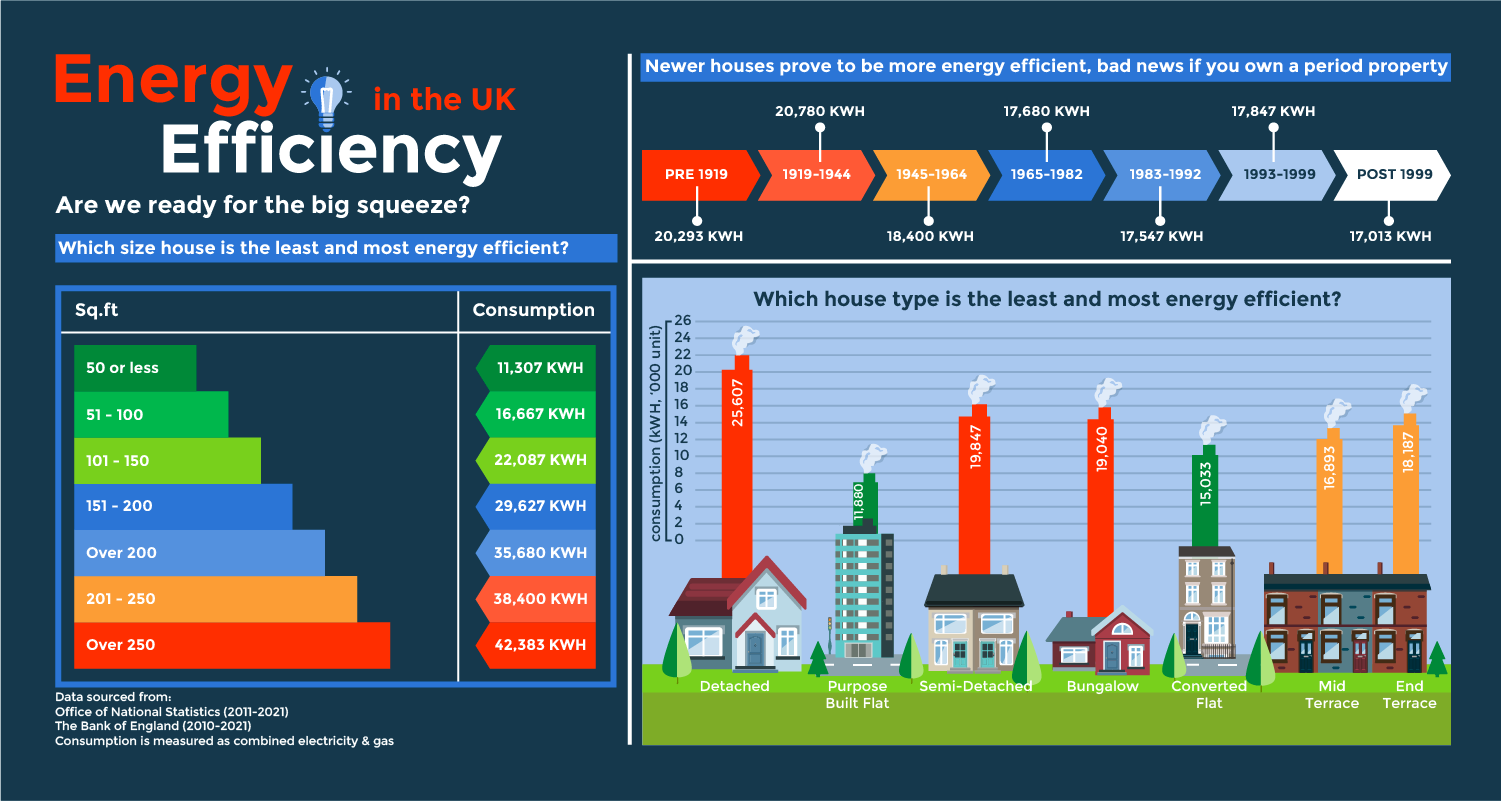 Insulating Your Home
As mentioned, insulation is a key factor that ensures homes stay warm and keep cold air out. If you have a hot water cylinder, don't neglect its insulation either –a thick enough jacket can save around £20 per year.
Other options include installing new and energy efficient boilers and double glazing, and draught proofing. Curtains and carpets can be helpful in this regard and are often cheaper to buy second-hand. Moving furniture away from heat sources ensures warmth doesn't go to waste.
Simple Ways to Save Energy
There are tools that help with energy efficiency, such as LED bulbs, smart meters, and water-saving showerheads and taps.
Turning off appliances at the wall, using a cold washing machine cycle, air-drying clothes, and taking short showers can save over £100 per year, according to the Energy Saving Trust.
As our graph shows, those with lower incomes are already using the least energy on average. It will be those who are already making more sacrifices who will struggle the most as prices continue to increase.
Last updated by MyJobQuote on 7th February 2022.