Finding a Good Tradesman
Tracking down the right tradesmen can be difficult, we're all familiar with the problems created by cowboy builders; over-charging, poor workmanship and unfinished jobs – have all featured on popular TV programmes. In addition many of us also have personal experience of disreputable tradesmen which left us with a distorted perception that the whole industry is crooked and tradesman view us as mug punters to be ripped off!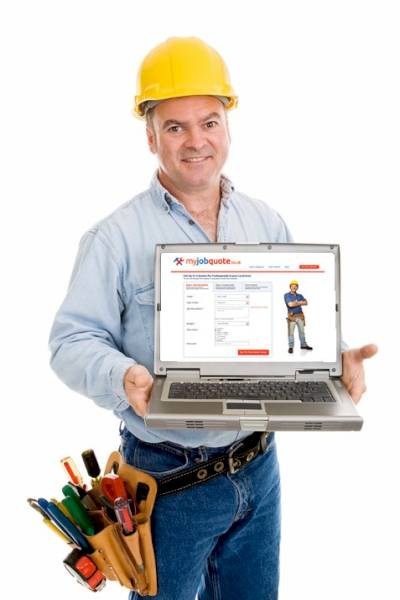 Of course a respectable, decent tradesman doing a professional job for a reasonable price, would not make for great television! The majority of builders and other tradesman out there do a good job but perceptions of the industry have been skewed for the sake of entertainment, which often means honest builders are often tarred with the same brush.
Planning Ahead
Good, reliable and professional tradesmen are always busy, often having jobs lined up for days if not weeks in advance. So if you are looking for a good tradesman then you need to plan ahead. Builders that are available at short notice, need to be thoroughly vetted first!
Recommendation is by far the best way to find a decent tradesmen as it's highly unlikely that a good builder will transform into a poor tradesman overnight, so, it's fair to assume that if someone has done a good job in the past, they can do a good job for you too. If you know someone who has hired a tradesman or builder in the past and they are happy with the results, then ask them for contact details and contact the tradesman directly. This is much quicker and more reliable than trawling the Yellow Pages or the local classifieds.
Alternatively if you don't know some one to ask you can use our free quote service to get a number of local tradesmen contacting you. This is much easier that the yellow pages, plus you can find review of most tradesmen online from people just like you. These honest, impartial and more importantly up to the moment reviews are your best tool for find that right tradesman.
Trade Associations
Trade associations such as the Federation of Master Builders can be a good source of leads, as can websites like this one, anywhere you can find honest reviews of local tradesman all over the UK and at a glance identify those which you would be happy to give you a quote and carry out the work. For larger jobs, you can also hire one general builder or project manager who can take on the role of main contractor and source individual trades for you, as they will know who is worth hiring in your area. However, taking on the project manager role yourself and hiring the individual tradesman, can work out much cheaper, but will be at the expense of your increased involvement and time spent assessing each individual tradesman you hire.
Payment Terms
However you find the tradesman, the terms of payment should be agreed at the outset. Never pay all the money up front, it's a clear warning sign if the builder asks for full payment upfront as it can mean they cannot get credit from suppliers or are not confident of completing the job to your satisfaction, or perhaps have no intention of completing the job at all! With bigger jobs stage payments can be agreed at regular intervals in arrears, this gives the builder an incentive to progress the work and reduces the risk from their point of view and yours.
Find a Tradesman with MyJobQuote.co.uk
MyJobQuote can help you find a good trusted tradesperson with our free service. Simply post your job that you are planning, wait for up to 3 tradespeople to get in contact, then choose a quote depending on the price or the trades reviews.
Last updated by MyJobQuote on 9th April 2014.