Pros and Cons of Underfloor Heating
There are many benefits to choosing underfloor heating in your home, but one of the main advantages is no radiators and therefore extra space from freeing up a wall that would otherwise be needed for a radiator. In addition underfloor heating is also extremely efficient and gives a more pleasant heat than radiators or solid-fuel fires, with the heat being emitted in a very gentle way with no cold spots and very little heat wasted.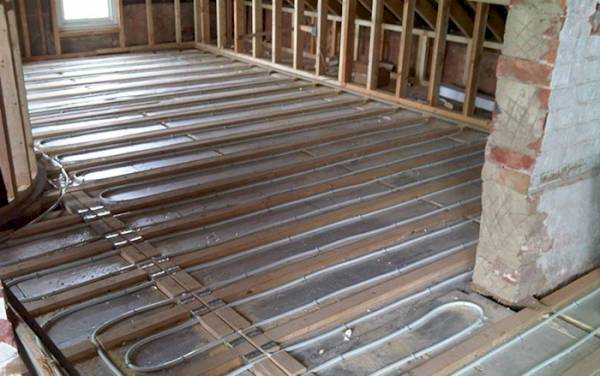 There are only two main types of underfloor heating: electric-mat systems or hot-water (sometimes called wet) systems. Electric systems use cables which form open-weave mesh mats or elements embedded into a continuous roll. These mats or rolls are spread out on the floor and connected together, then linked to the thermostat and power supply. As a general rule of thumb, electric systems are easier and therefore cheaper to install, cause less disruption to the existing floors, but are more expensive to run than hot water systems, which are also more cost efficient to run. Some electrical-mat systems can even be used directly under rugs so require virtually no installation at all. Wet systems use warm water from the central heating system pumped through pipes in a sub floor, so are best laid before the floors, in a new build house or perhaps in a new extension. You could also consider wet systems if you are replacing existing floors for any reason. Electric underfloor heating is the most common choice for existing rooms as there is much less need for floor heights to be altered when compared to the piping required for hot water systems.
Underfloor heating is a modern feature often specified in luxury new builds, offering warm floors during cold winter mornings and no need for bulky radiators, plus offering extra scope for a clean decorative finish. Underfloor heating is often a more efficient way of heating a space as radiators rapidly heat the area immediately around them, but then the heat rises before slowly heating the rest of the room. Whereas an underfloor system heats a larger surface area from the floor upwards for a more consistent temperature in the room using less heat.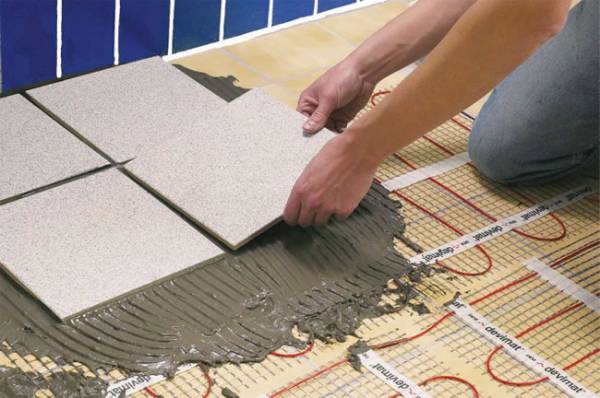 On the downside, some underfloor heating systems take longer to warm the room compared to other forms of heating, although it will also take longer to cool down when the heating is switched off. If you are just looking for quick, short term heating in a room, underfloor heating is not the best option. Underfloor heating systems can also be pricey to install (the wet types), in fact they are generally seen as a luxury extra, though prices have come down in recent years. Hot water underfloor heating is definitely not a DIY job either, you will require a plumber and electrician, however you could use the electric mat systems under a carpet if you just require the heating in a small area and easily fit this yourself, simply lay the mat down, cover with your rug, then plug into the mains.
Last updated by MyJobQuote on 6th October 2015.