Halloween Home Decoration Ideas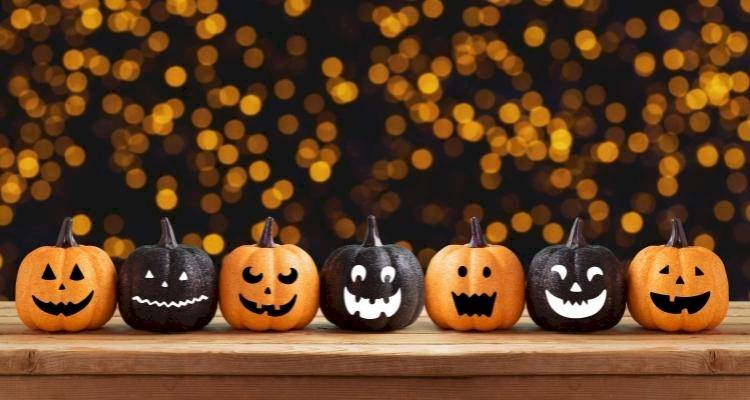 Halloween is a time for dressing up in scary outfits and that includes your home. Adding in some spooky cobwebs, carving up a pumpkin or making a gruesome snack. Here are some ideas to inspire you to have some fun at home this Halloween.
Making Your Home Look Spooky
Getting into the spirit of Halloween is fun and there is no better way of getting involved than crafting up some home décor that is a little bit scary and creepy.
You can easily make your home look like a Halloween movie set on both the inside and out with these great ideas that all the family can get involved in making.
Carving a Pumpkin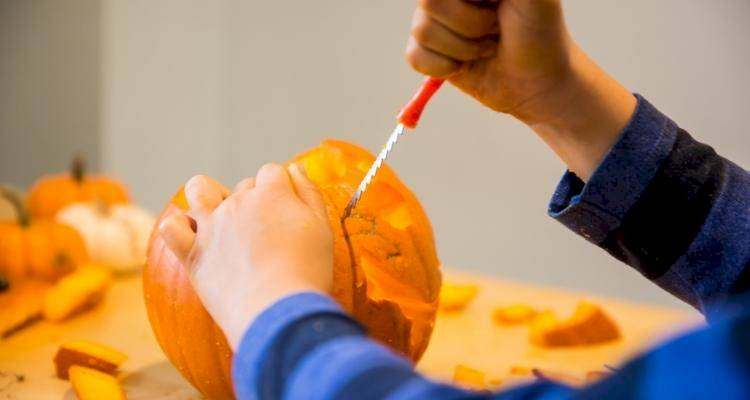 Cutting out a scary face in a pumpkin is a great Halloween tradition, but how will you design yours? Will you carve in a scary jagged face that lights up and scares passers-by? Maybe something a little bit quirkier and add on some googly eyes and treat your pumpkin more like a Mr Potato Head.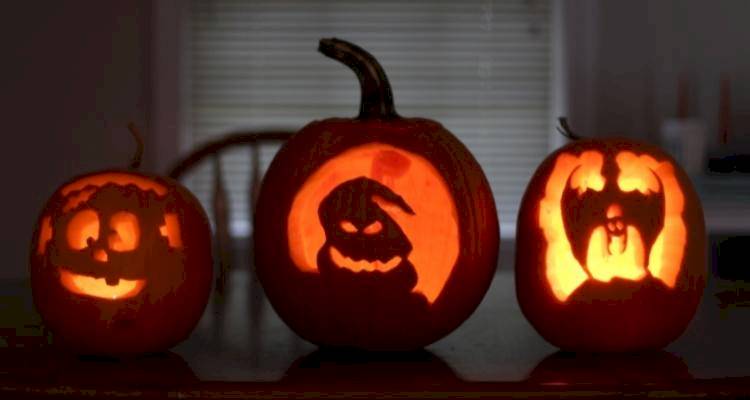 You could buy smaller pumpkins and draw funny or scary faces on the outside using marker pens. Tie around some cloth or add a tiny hat to the top to finish off your pumpkin table decorations.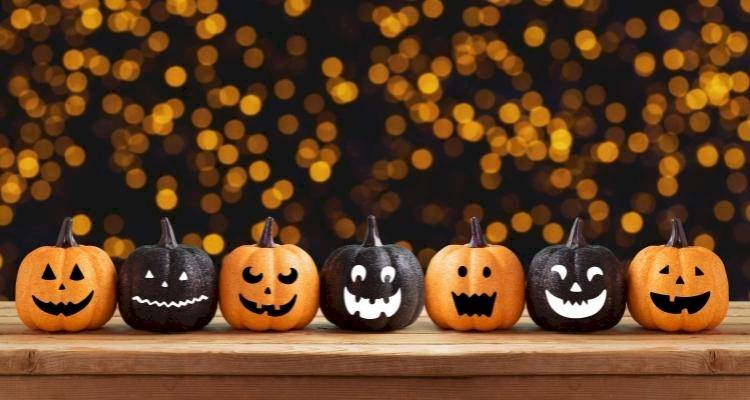 If you are carving out your pumpkin, make sure you add in a tea light to add to the spooky Halloween effect of a face glowing in the darker nights.
Halloween Garden Decorations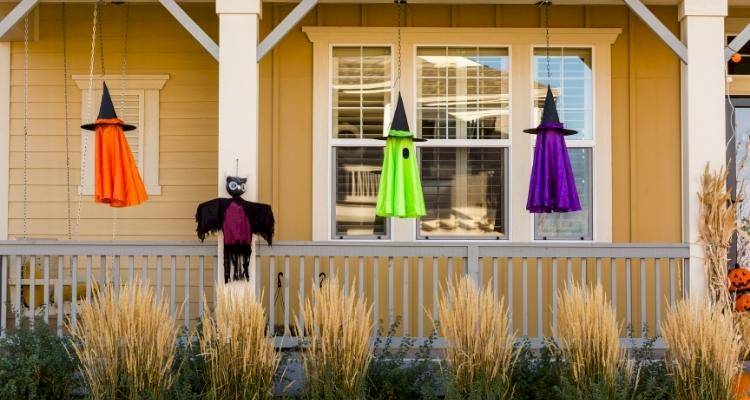 Making the outside of your home is a great way to get into the mood for Halloween. Adding in a few items can really make your home look like something from a Halloween movie set.
Using Skulls in the Garden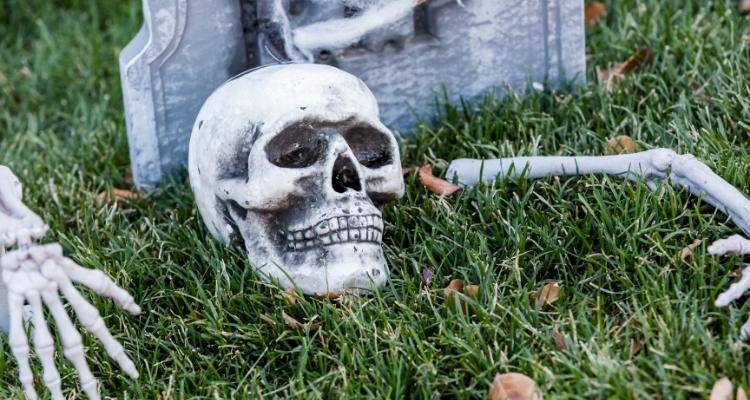 Skulls are a great addition to any garden for Halloween. Use some of the pumpkin seeds to appear like they are coming out of the mouth adds an extra gruesome look and feel to your garden decoration.
Hanging Bats from a Tree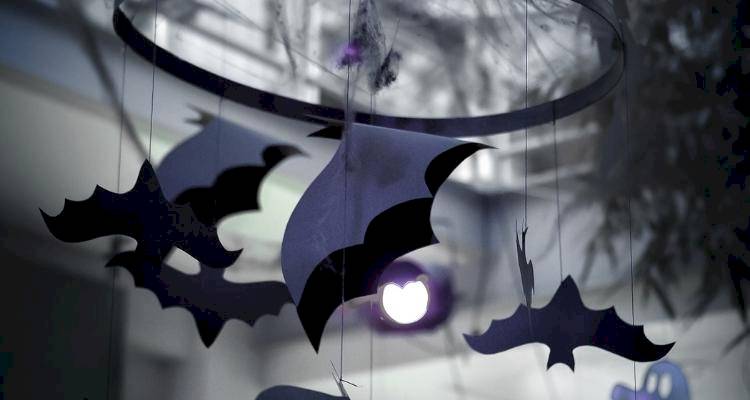 You can either buy some rubber bats or cut them form paper to hang from any trees or bushes in your garden. These add unexpected shadows and blowing around in the wind will look like they are flying around the tree.
Halloween Scarecrow
The addition of a scarecrow might not seem that scary, but add on a carved out pumpkin head, glowing skull or hessian sack with a creepy face and you will have one scary looking garden that will freak out your neighbours and anyone passing by.
Faces on a Door
There are many ways you can decorate your front door to add a simple Halloween look to your home. Add on some googly eyes (or three), goofy teeth out of a letterbox and some fake cobwebs for an additional creepy Halloween feeling. These are some of our favourites we have seen.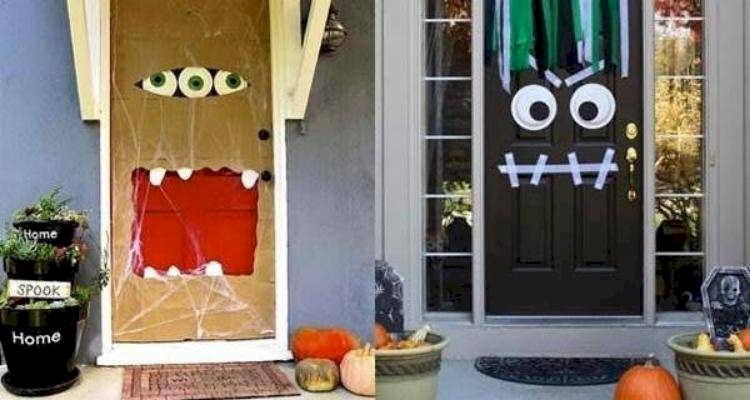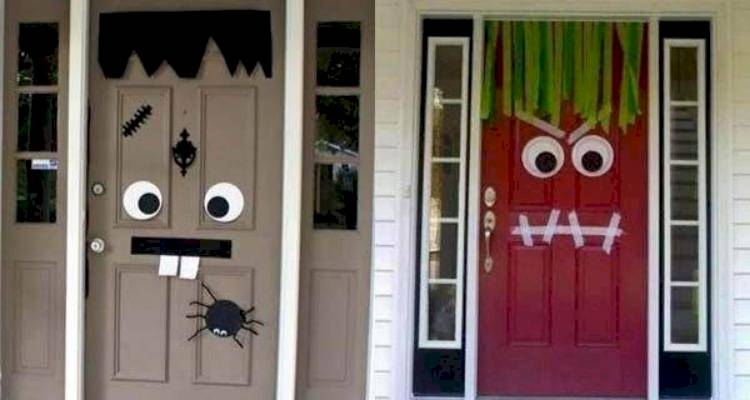 Halloween Trees
This is something new I've seen recently on the Facebook group DIY on a Budget. What are your thoughts on this? Can trees be used for Halloween or should they be kept for Christmas?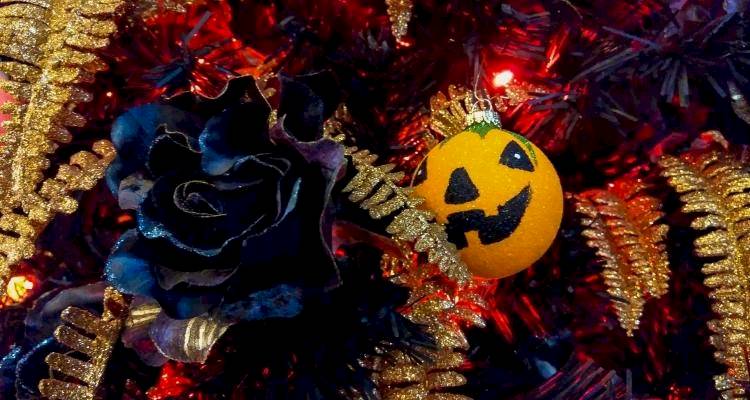 Creating Your Own Halloween Treats
The easy option is to pop to the shop and buy the Halloween edition of your favourite treat, but why not go that one step further and make something extra especially creepy this year.
Scary Centre Piece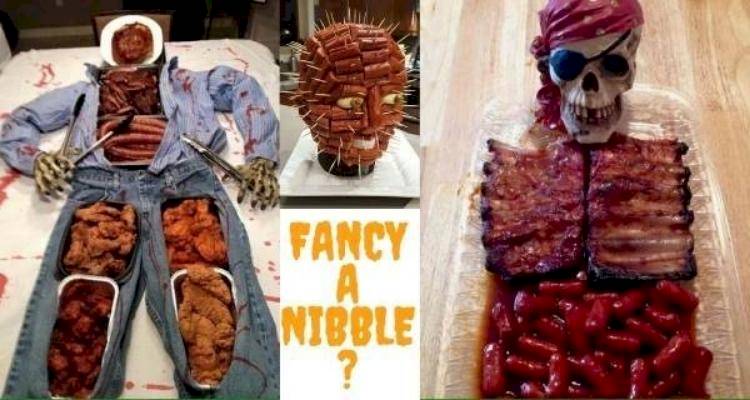 Serve up dinner in a centrepiece that is made from some old clothes that are ripped open. Imagine the face of your family if you presented them with this gruesome image for dinner. Add in a skull or skeleton hands for the added effect of something different.
Cookie Skulls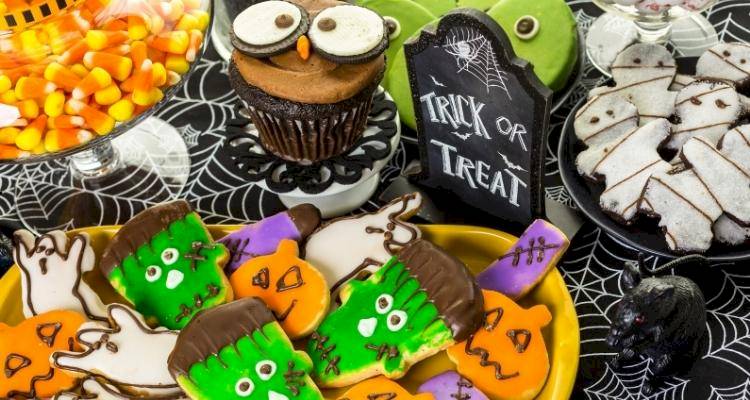 Bake some cookies or biscuits that all the family can decorate with scary faces or zombie skulls with their brains escaping.
Scary Names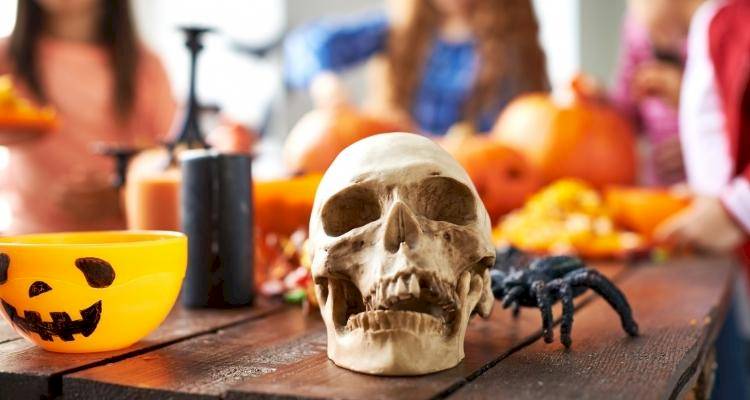 Create and print off a homemade dinner menu with scary-sounding names. Zombie toast with oozing puss (avocado and egg on toast), Severed fingers in a Bun (hot dogs with ketchup). You get the idea, there are a lot of recipes out there that can inspire you further.  
Whichever creations you make this Halloween, we hope you have some fun. We just hope your creations don't come alive mwahaha…
Last updated by MyJobQuote on 6th October 2021.