How to Win More Work as a Tradesperson Offline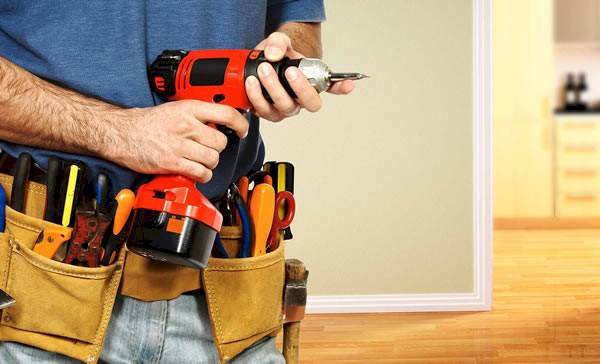 Most tradespeople gain much of their new business through word of mouth, referrals from previous customers, or from their website or other online presence such as online trade directories. But, although this is, without doubt, one of the best methods of gaining new customers, there is no reason to ignore other tried and tested ways of marketing yourself! Competition online for local tradesmen can be incredibly difficult and unless you are an Internet wizard, you will need to pay someone to build a website and carry out online marketing and search engine optimisation on your behalf – with no guarantee of any return on your investment! So perhaps a good place to start would be free or at least very low-cost ways of marketing your services offline.
What Offline Marketing Can Tradespeople Do?
Business Cards & Posters
Handing out business cards is one of the simplest marketing tactics there is, yet it can be a very effective method of keeping yourself in the minds of potential customers. Just make sure your business card should is simple yet features all the essential information a customer would need to get in touch with you, along with brief details of the services you offer. Whenever you do a job, always give out a couple of cards so they can be passed on to friends and family. Many local foods takeaways, convenient stores and supermarkets will have a local services board, it's a good idea to put up your posters or business cards here. More places the better! Another option is to post through local letterboxes your posters or business cards, this may work but can be expensive and will take up a lot of your time.
Branded Items
Another option is to hand out promotional items such as branded pens or mouse pads featuring your business and contact details instead of just handing out cards. A good example of this is Sports Direct, it seems like everyone has seen a big Sports Direct mug at some point! Sometimes giving useful items will mean that the recipient is much more likely to actually still have your contact details when they need them. But although not expensive, promotional materials don't have a great return on investment and any business you do get may well be months or even years down the line.  Van branding is also another great way to get your business out there, potential local customers can look at your van if you are parked at a job or while driving on the road. Even if a person does not need your services right away, your brand will be in their mind if they do need a job doing.
Newspapers
Advertisements in local newspapers may seem like old fashioned, but can still be useful, particularly if you're targeting an older audience. You may have to run your ads for a couple of weeks to properly test if it works for your business.
Partnerships
Partnering up with other non-competing but related local businesses can be a good zero cost method to gain new customers for your business. Simply agree with another company that if anyone is looking for a service that you offer, that they will recommend you and in return, you will do the same for them. Other simple offline marketing methods include using signs on finished or in progress jobs to get your name out there, but don't forget that your van can also be a great advertisement if you pay for professionally sign writing.
Should You Consider Online Marketing as a Tradesperson?
Without a doubt, the most popular method of finding business these days is online. So even if you do get lots of word of mouth business, don't neglect your online presence as the majority of people nowadays conduct research online if they're looking for a tradesman. There are plenty of good guides for beginners on creating a basic website, but unless you are particularly Internet savvy, this is a job perhaps best left to a professional! But the main problem with websites is the competition, even if you pay for a professionally designed website, if you do a search for your service in your local area, you will find there is a lot of competition, so how do you ensure potential customers visit your website as opposed to your competitors? There is, of course, no guarantees, you could well pay for an expensive website and get little to no business from it at all! Traditionally, the only real option was to either pay someone to market your website so it gets lots of visitors or to pay companies such as Google to feature your website when users perform relevant searches – both of these options can work, but neither have any sort of guarantee. But there is another online option, where you do not pay upfront advertising costs, but you simply pay per job lead for the customer's phone number and email address.
Is Paying Per Job Lead Worth It?
If you pay per job lead, you usually will have a very high chance to win the work and get significant return on investment, with most of these pay per lead services, each job submitted by a customer will be sent to local tradespeople in that area, so unlike print advertising where you could be competing with hundreds of other tradesmen, with pay per lead you are only ever in competition with a maximum of another 3 local tradespeople. If you purchase the job lead as soon as possible and give the homeowner a great quote, your chances of winning the work will be very high!
Where Can I Pay Per Job Lead?
MyJobQuote.co.uk are a matchmaking service for homeowners and tradesmen, where homeowners can post details of their home improvement projects, which can be matched with tradesmen that need the work. For homeowners the service is completely free, they simply leave details of the job they need doing along with their contact details, but the trade will pay a small fee per lead. So you no longer have to pay an upfront fee for traditional offline marketing methods and then cross your fingers hoping the phone might ring!
MyJobQuote.co.uk allow tradespeople to select the type and location of work they are interested in, so it works well for both trades and homeowners. For tradespeople, it details real customers that are interested in getting work done, while for homeowners there's no more searching for a competent tradespeople and trawling through the Directories or similar. The biggest advantage for tradespeople is, of course, no large upfront fees then hoping some business may come from it, which is the typical for online marketing and advertising. Paying per job lead puts you directly in contact with real customers and offers a great chance of winning the work and is potentially a better return on investment that traditional offline marketing.
Last updated by MyJobQuote on 5th December 2017.