5 Quick Ways to Get Your Garden Jubilee Ready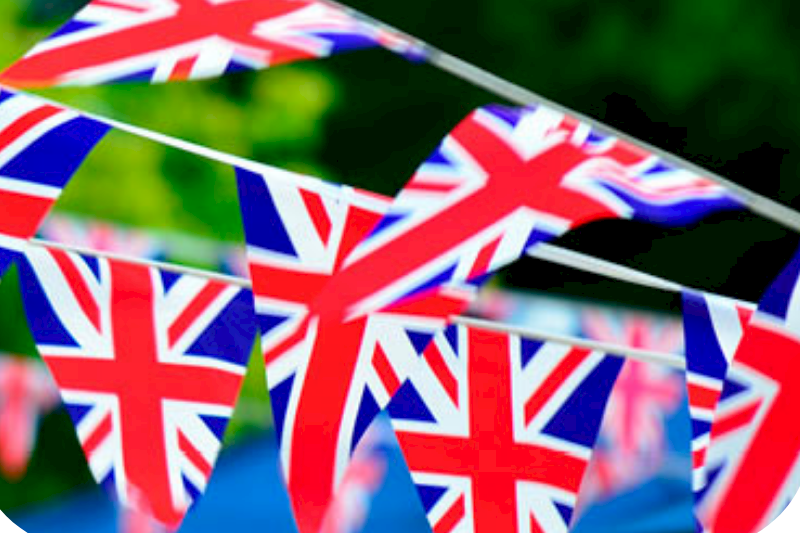 This year is the Queen's Platinum Jubilee, and special celebrations are about to get under way with an extended bank holiday weekend from Thursday 2nd June to Sunday 5th June. As well as throwing street parties and other events, many of us are planning to host a garden party with friends and family.
MyJobQuote's gardening expert Fiona Jenkins thinks that with work and family commitments taking up a lot of our time, many of us haven't yet had the chance to prepare our gardens for guests or celebrations.
To help us all get ready in time, Fiona has come up with some tips to quickly get our gardens Jubilee-ready.
1. Spruce up tired woodwork with regal colours
Everyone knows that paint is a quick way to update tired interiors, but the garden is no different. So, splash the paint on to perk up tired woodwork. Fiona says "To speed things up choose a quick-drying outdoor paint and rope in the whole family to help you."
As it's the Jubilee, why not plump for blue, white and red colours? As these tones also work well for a coastal, beachy theme, you won't need to repaint after the celebrations are over.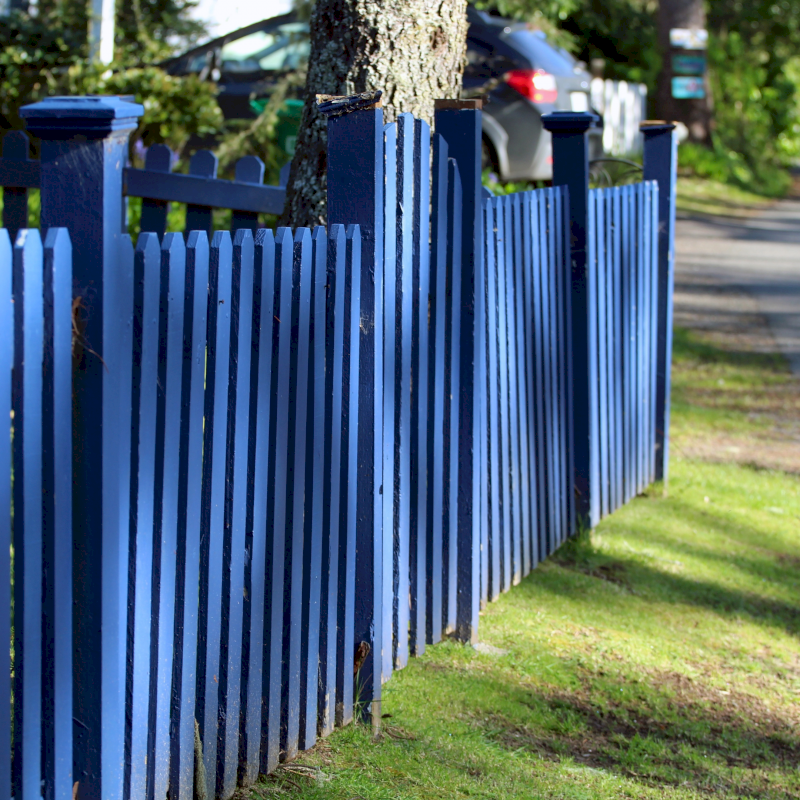 2. Plant a colourful backdrop
If you haven't had much time to prepare the garden, there's bound to be some sad looking pots and containers lying empty. Thankfully, it's really quick and easy to get these planted up. Pop into your local garden centre and look for a mixed pack of bedding plant plugs.
Fiona suggests "choosing ones that are already in bud but not yet flowering. This should ensure your pots are in full bloom over the big weekend, giving you a bright floral backdrop to the celebrations."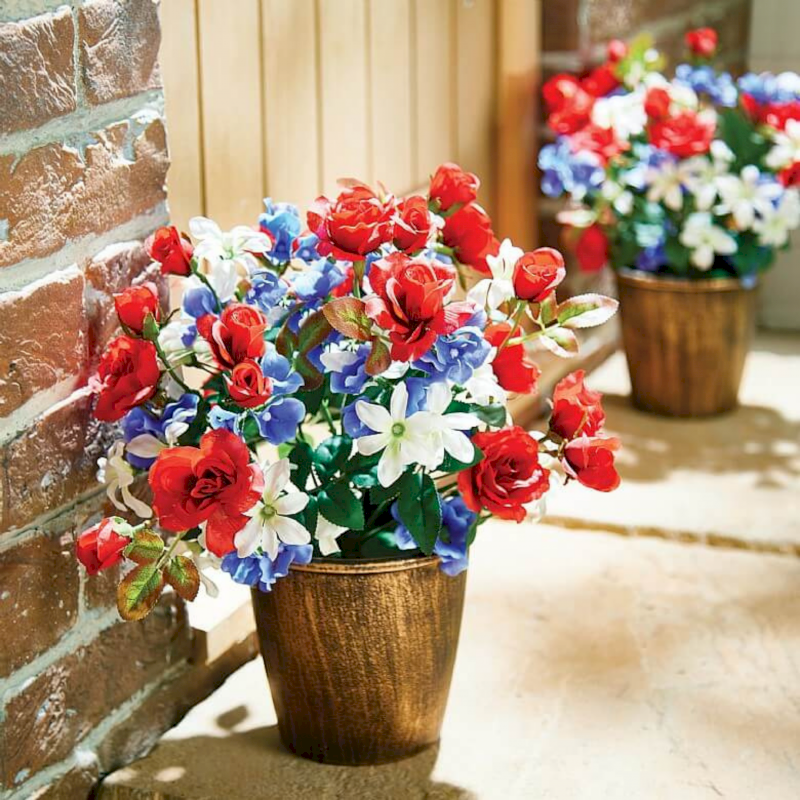 3. Set the party scene
If you're expecting guests over the weekend, you'll want to create a party atmosphere in your garden. So, set the scene by putting up decorations and arranging your outdoor furniture. Fiona says "This doesn't need to be complicated or time-consuming to do. Throw a pretty cloth over the table and make a floral centrepiece with cuttings from the garden. Pop a cushion on each chair for added comfort and a pop of colour, and you're almost there."
You can also string up bunting and festoon lights around the seating area to give it a special party feel. If you want to do this in advance, pick waterproof versions so you don't need to worry about the weather.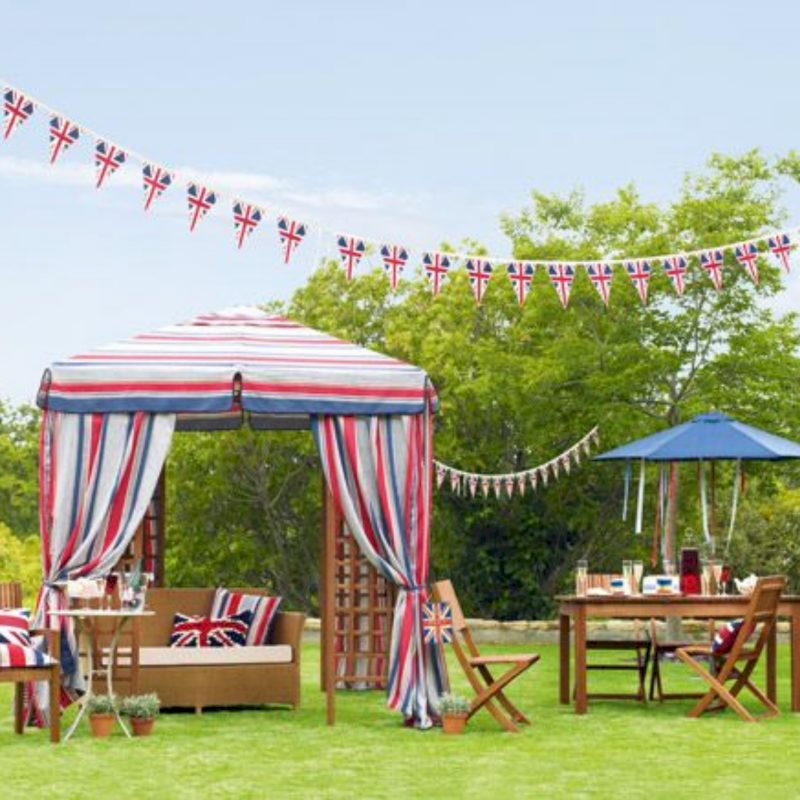 4. Prepare for all weather
With any outdoor event, it's a good idea to plan for good and bad weather. Adding a bit of shelter means you can still celebrate whether it's rain or shine on the day.
Fiona says "If you're a DIY fan, use a kit to quickly construct a pergola. These make a great platform for hanging decorations and trailing plants from, plus it's easy to add extra cover with a canopy. If time is really short, a gazebo is easy to pop up. Decorate it with red, blue and white ribbons, attractive solar lanterns, fairy lights or floral garlands."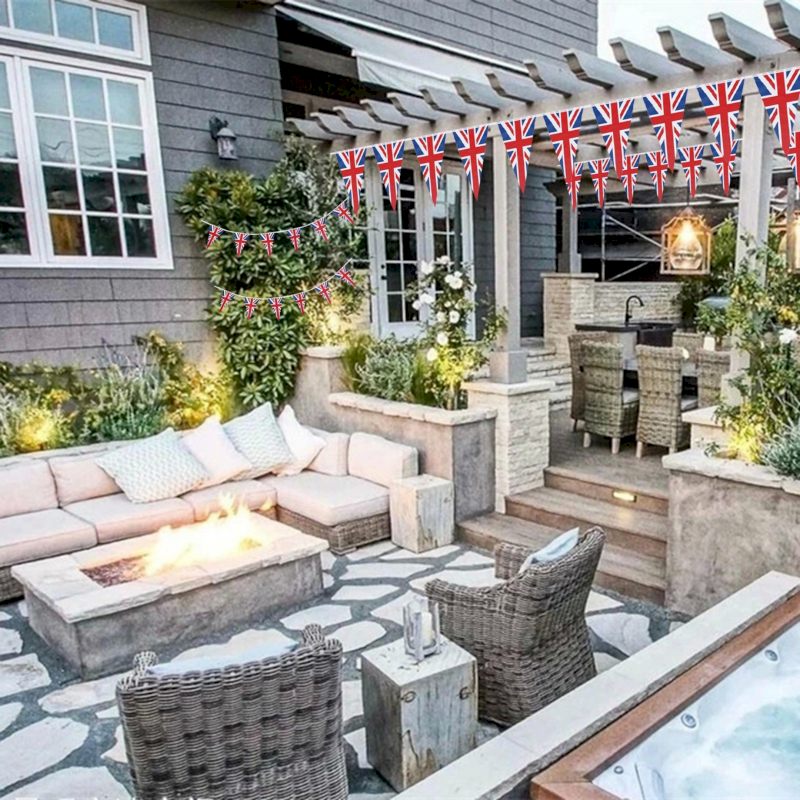 5. Turn the lawn into a games arena
You may have been letting your lawn grow wild for no-mow May. So, the beginning of June is the ideal time to get it cut, ready for using over the Jubilee weekend. Fiona recommends that "If your grass is quite long, set your mower's cut height to high for the first run and lower the blades gradually. Then, neaten up the perimeter of your lawn by working around it with a half-moon edging tool."
If you like the idea of leaving some of the lawn as a meadow, simply mow a circle in the centre to create a natural arena for garden games and activities. Or stake out an arena with bunting. Fill the area with giant outdoor games such as Jenga or more traditional fun such as croquet. Use a chalkboard easel for keeping scores and crown the sporting winner at the end of the day.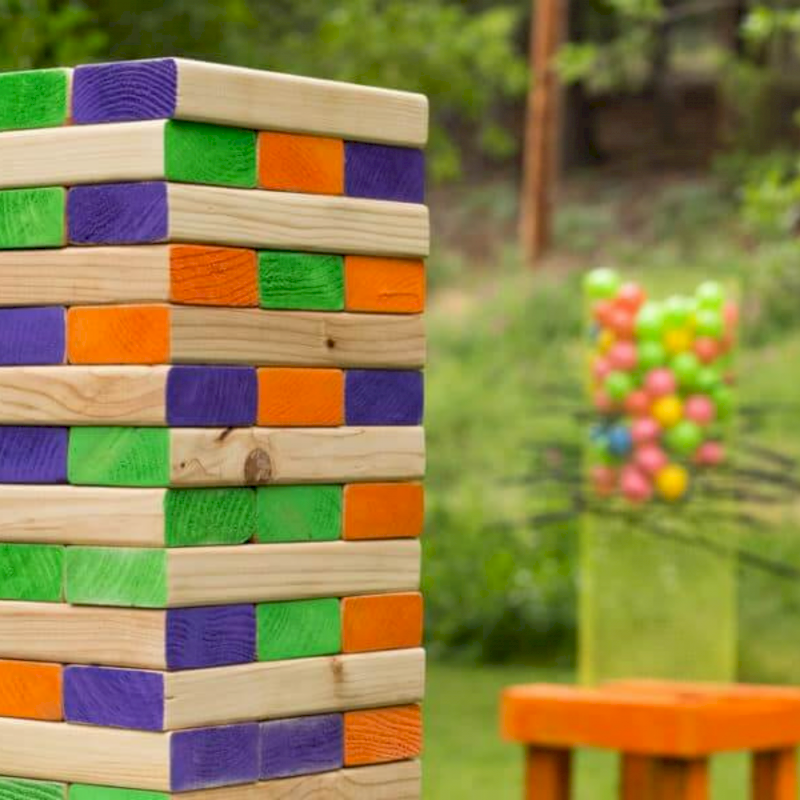 Last updated by MyJobQuote on 31st May 2022.