Building Your Own Home – It's Easier Than You Think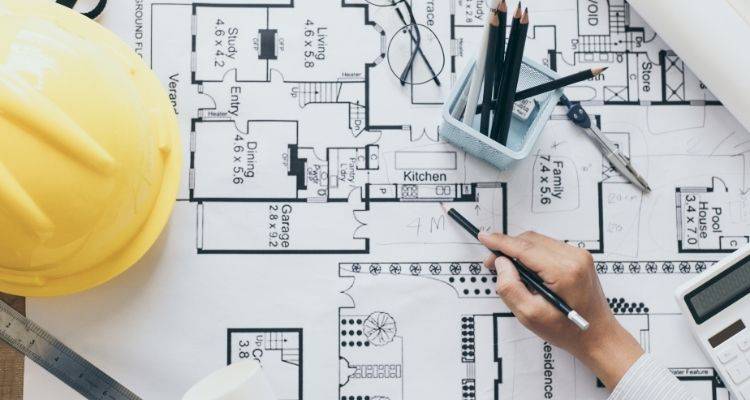 Did you know that self-build homes in England only account for 7-10% of all new homes built, but according to research, over half of us would love to build our own homes at some stage in our lives? We want to help your dream of building your own home become a reality and hope that this guide will help give you the confidence to start the journey to help you build your perfect home for you and your family.
Should you build your own home?
Building your own home takes time, planning and dedication. Despite this, building your own home can be a very rewarding project to take on, and many people do. From the early planning stages to overcoming issues, nothing beats the feeling of opening the door to a home that you designed and built. You will love seeing all your hard work pay off with a perfectly suited home to your needs and lifestyle.
Is it cheaper to buy or build a house?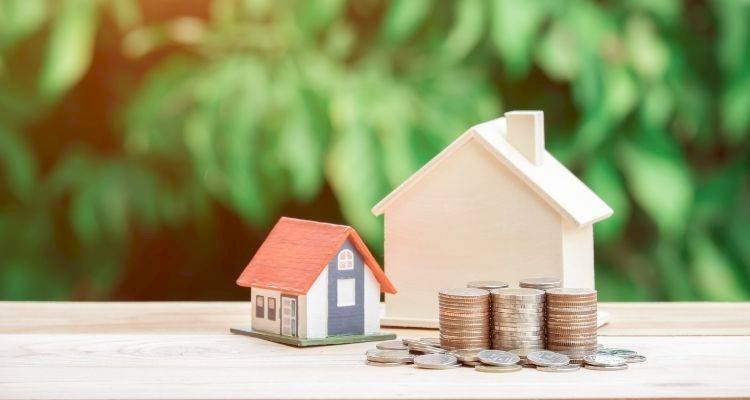 One of the most commonly asked questions about homeownership is 'Is it cheaper to buy or build a house?' The short answer is that building your own home is usually cheaper. However, the cost of your build will depend on material choices and how much work you can do yourself. Do you want to hand someone the plans and come back when it's all done, or do you want to be on-site helping and project managing all the moving parts?
Cost-wise, you are looking at somewhere between £1,000-£3,000 for each square metre to build your own home.
Is now the right time to build?
With house prices increasing and land at a premium, is now a good time to think about building your own home? This is up to you. Often, deliberating whether now is the right time to build is a way to defer the choice of starting your build. Realistically, it's your choice and your home, and nobody else can say for certain when the right time for you will be. So, set yourself a budget (include some contingency money), and if you are happy with what it will cost you, the only thing stopping you is finding a plot of land to get started.
What type of house can I build?
Well… anything you want. It's up to you (and your architect) to develop a design that suits you. Will you choose something that stands out, or will you go for something more traditional? You will need to receive local planning permission but working with a local architect will help. They will be able to give you the best idea of the types of buildings that are accepted in the area and how far you can push the ideas you have, tweaking your design to find the best fit.
The main thing is to enjoy the process of building your own home. It will take time, so it will be more fun if you learn to accept that and enjoy the process.
Finance and loans for building a house
A normal mortgage typically requires a 5-10% deposit, but a self-build loan or mortgage requires a higher deposit of between 25–50%. The way a self-build mortgage works is also different to a standard mortgage, as the lender will release the funds to you in instalments or at key stages of the build.
Releasing the loan amount in stages reduces the risk for the lender. You may also find that a self-build mortgage will have higher interest rates, but once you have completed your build, you will be able to swap to a normal mortgage.
What are the steps to building your own home?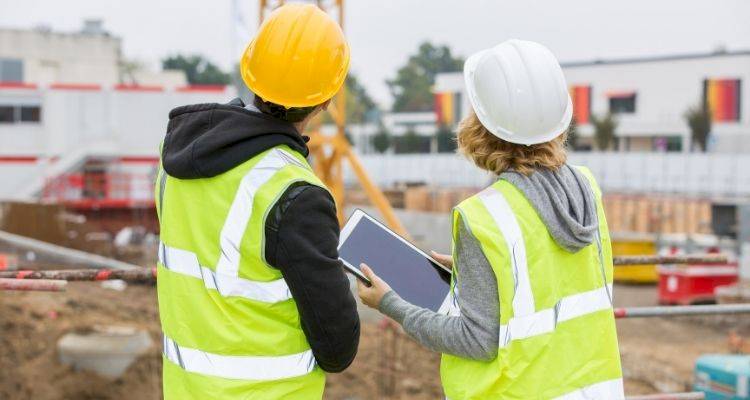 Find a plot to build your home on
Think about the home you want to build and how it will fit into the plot of land and the surrounding area. You might have an idea of the area you want to live in and how you will buy the land. Registering with local estate agents or auction houses will help find that perfect plot. Each local authority will also keep a register of 'brownfield sites'. This is land that may have previously been built on and is now derelict and underused.
A few points to look for when buying land: check views, road access to the land and connection to utilities, whether it already comes with planning permission, and whether the land is on a flood plain or at high risk of flood.
Finances for a self-build
We mentioned above the financing and mortgage options for your self-build home. Be sure to have a budget and keep track of all your receipts and spending related to the build. Changes in one area may affect how something is done further down the line, which can have a knock-on effect on costs. For example, decisions about where to build on a plot of land might affect how you connect services to the property or the building materials you can use and incur extra expense. Set a budget and include contingency funds for when plans change.
Find an architect
You will need an architect. If you hand a builder something you have drawn yourself on the back of your shopping list, it will not work. Be clear with your architect about what you would like, and they will tell you if it is possible. When deciding which way your house will face, think about which way the sun will rise and how the light will come into your home and garden.
Planning permission
Check with your local planning authority about planning permission and the process you will need to acquire it, as this can vary between regions. Find your local planning authority here: https://www.planningportal.co.uk/

Your local council may also be able to help you to find a plot of land.
Self-build vs Building manager
You have your plot of land. Your plans have been signed off, and you are ready to start. Next, you need to decide, can you manage the project yourself or should you hire a project manager? How much time will you have to dedicate to your self-build?
If you can work on-site and keep the money coming in for your build while also negotiating and organising tradespeople then no problem, you can probably manage the project yourself. You'll need to be organised, hire the right tradespeople, arrange for building materials to be delivered, follow plans, have the right insurance and follow the building regulations, to name but a few of the tasks you will need to take on. Or you could hire a project manager to plan it all for you and check in with you regularly.
During your build, there will also be key stages that will need to be signed off before you can move on, which can cause delays and have a knock-on effect on other subsequent stages of the build if not handled proactively.
Laying the foundations
This is it. This is where, visually, building your home starts. Laying the foundations means you have come a long way, and now you will start work on-site to build your home. It's the base on which your house will be built, so getting the right machinery, builders and measurements for your foundations are key to building a home that will last.
Start building and connecting services
Once your foundations are in and have been signed off, you can start building the walls and bringing services into what will be your home. You must do this in the right order, and employing a building or project manager with experience could save you from making expensive mistakes.
Get up to three free quotes to build your perfect home today.
Use quality products
Build a home that will last, and don't skimp on cheap materials. Building your own home is a long-term investment. It's your home, and you will want to live in it for a long time. Using quality building materials will mean you have fewer issues in the future and possibly help save on utility bills.
Sign off and move in
Getting your final sign off that your home is ready and you can move may be a day that feels like it will never come, but with the right tradespeople to help you, it is one that you will reach and feel the long-term rewards from. No more muddy boots in your hallway or contractors to deal with.
There is one last job that you will need to do. You can reclaim VAT from HMRC as part of the DIY Homebuilders Scheme. Building a new home, converting a property into a home or building a property for a charity means you can claim the VAT on the building materials and services.
What's stopping you from building your perfect home? Contact local tradespeople in your area and get three free quotes.
Last updated by MyJobQuote on 17th May 2022.