How to Create the Ultimate She Shed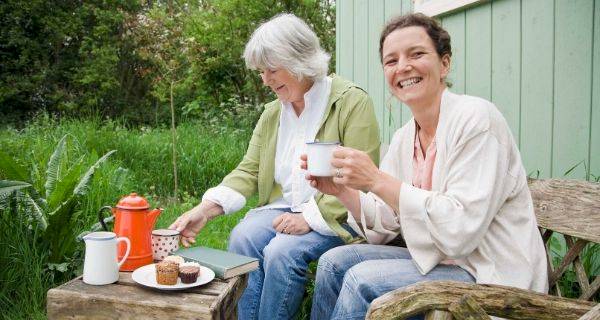 What is a She Shed?
A she shed is the term given to a woman's 'man cave'. It is somewhere for the woman of the house to call her own. A place to craft, reflect and be with her own thoughts. When researching she sheds, we found that it's often a well-built shed that has very feminine interior design and colours. Although normally found outdoors, we think it could be time to bring the She Shed indoors and create the ultimate she shed to call your own.
When designing your she shed, it's up to you to what to include, speak to friends on what to include and get together to build it just the way you want. You might inspire them to do the same in their home.
Bring the She Shed Indoors
The term she shed is a fairly new term and is a very feminine looking shed, painted with light colours, flowers and plenty of fairy lights. Even though this shed design is normally for the outdoors, you can bring the same look and feel indoors and be part of the home.
Bringing it indoors will give you a warmer dry space to work from all year round. Giving you the space to craft and relax all year round.
Internal spaces you can create this relaxed atmosphere include:
Spare bedroom
Garden room
Loft conversion
Garage conversion
Side extension
Ultimate She Shed Space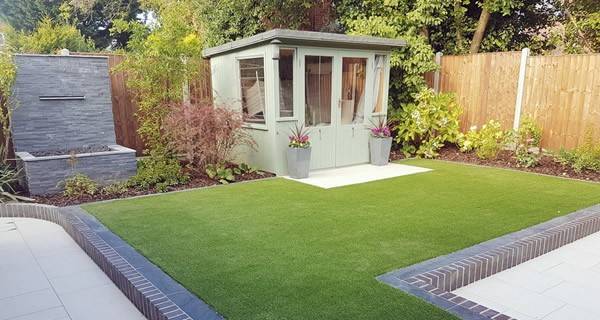 You deserve the right amount of space, so if you have limited space indoors you can still choose to have your space outside. Instead of a typical small garden shed space, make it more of a garden room that you can enjoy all year round. Starting from £3,000 we have seen garden rooms that would be ideal space and cover a larger footprint than the spare room at home. They are great in the summer and can be extra cosy in cooler months with added heating.
If you are adding a garden room to your home, how about powering it by adding solar panels. Adding solar panels to the roof of your garden room is a great way to create that ultimate green space to relax and unwind in. You can hire someone to come in and erect the room and install solar in a few days, so you can enjoy your space quicker than you think.
What to Include in a She Shed?
It's your space to choose what to include, weather that is crafting, DIY or just a space to relax and unwind, the choice is yours. When researching what other she shed creators have include in their she shed, we found that most included the following were popular choices:
Fairy lights
Floral print designs on curtains
Floor pillows
Soft comfortable sofa
Coffee or tea making facilities
Storage for craft equipment
Soft warm lighting
Lampshades that cast shaped shadows
Words & motivational quotes
From this list, we found it to be a much calmer and relaxing atmosphere than that typically found in a man cave. Even so, some of the men in the office here would much prefer a relaxed man cave than the typical ones that can be found online.
She Shed Examples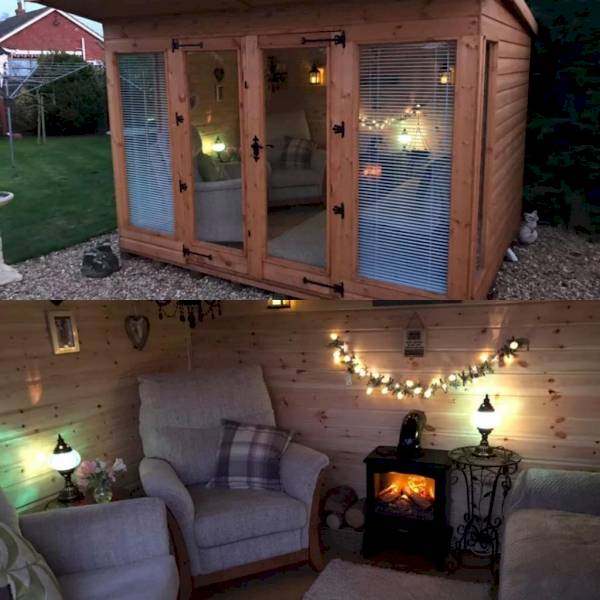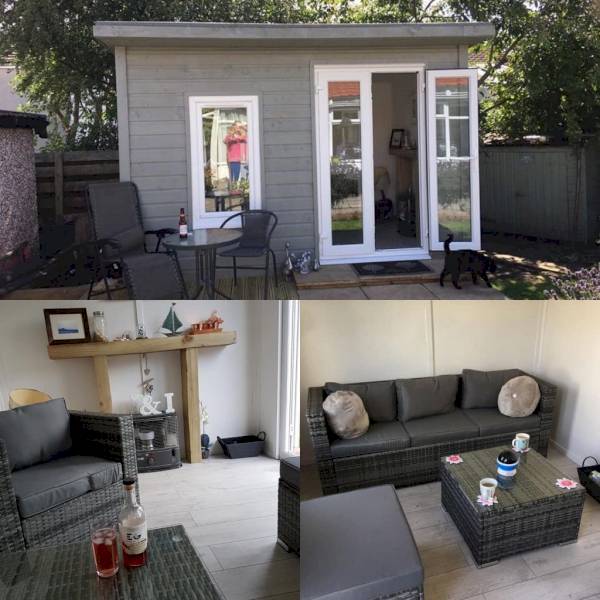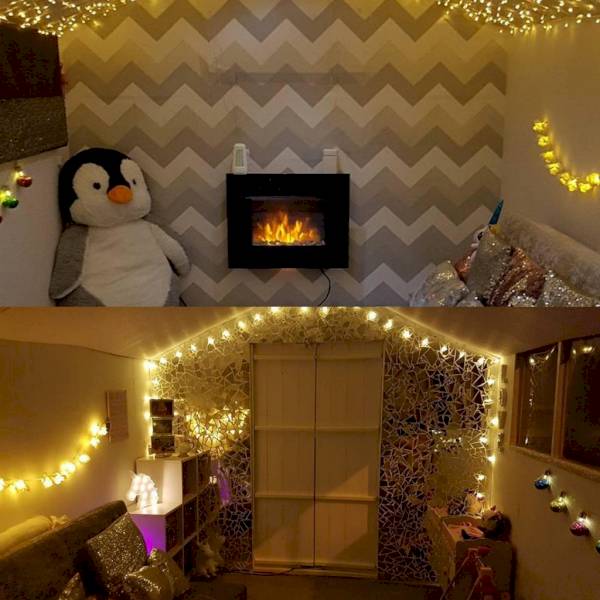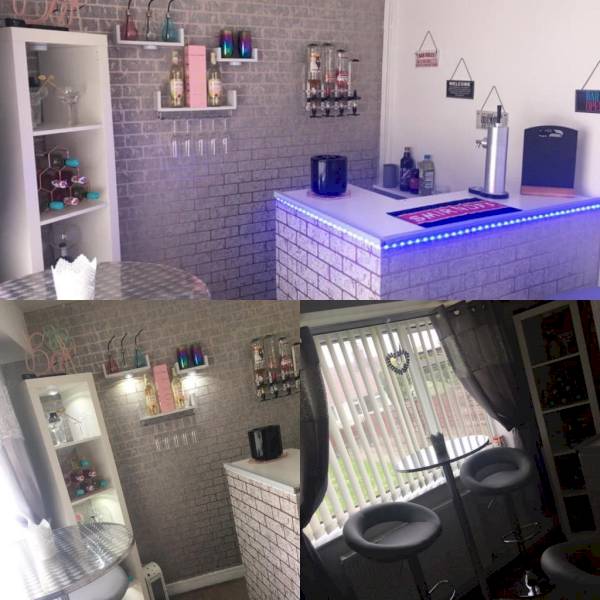 Source: DIY on a Budget Official
Finding Supplies for Your Shed
As with any project, what you include will depend on your budget. There is always a solution out there for you if you know where to look. When we were researching this post, we found that the budget for a she sheds was considerably lower than that of a man cave. This is generally because a she shed generally contains less tech and gear and is much more refined.
If you are on a limited budget, you can find some begins when it comes to second-hand items. Online marketplaces like Facebook and eBay often have items that you can upcycle and give a second life to. Some of the she sheds we found online had a much more creative use for repurposing old items bought second hand.
Decoration ideas also include plenty of bunting, indoor plants and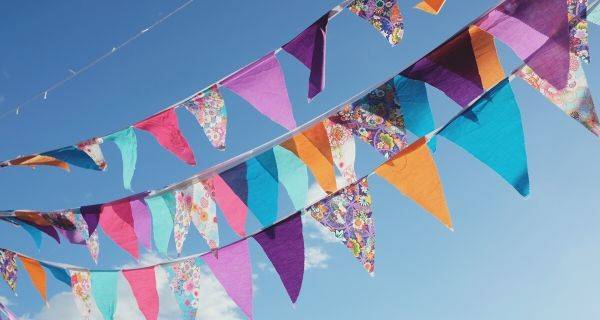 Colours that work well
Creating a relaxing space seems to be the main use for she sheds. We found that this was certainly the case when it came to look at colours that were used. Light grey, pale blue, and pinks were the most popular colours. We think that this year's colour of the year Tranquil Dawn from Dulux® would be a great choice.
These light, warm colours will invite the light into the room to help enhance the relaxing space you are creating.
Lighting Your Space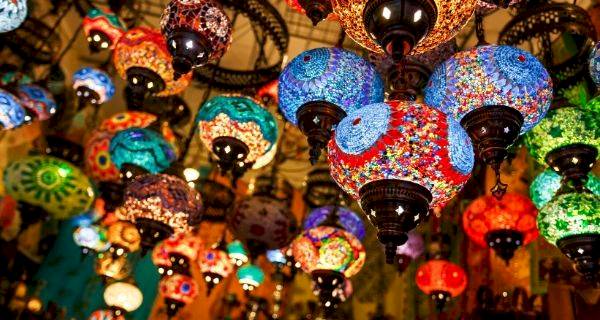 Fairy lights everywhere are not the solution to good lighting. While these are a common feature and will add a certain mood and feel to your room, it worth also thinking about natural lighting and the soft glow from overhead lights. Compliment the room with a shade the defuses the light around the room with a shadow can give you a very Moroccan inspired feel. Decoration inspired by travel is a great way to create a feeling of being away from the home, as it will help remind you of your holiday.
Multi Use of Your Space
How you use your space is up to you. A place to relax, read a book and unwind from the stress of the week are some of the most common uses. But how about creating a space where you can also work from home or exercise?
If you need help building, decorating or adding power to your she shed. Contact our local tradespeople for a quote today.
Remember, it's your space to use how you want. See this as inspiration that creating a space that you'll want to spend time in all year round and in all weathers.
Last updated by MyJobQuote on 19th March 2020.